ADCC 2015: Preview and Analysis
ADCC 2015: Preview and Analysis
The ADCC 2015 World Submission Wrestling Championships take place in Sao Paulo on August 29-30, meaning we can expect two days of the very best submission grappling the planet has to offer. After the usual pullouts due to injury, the full list of competit
Aug 28, 2015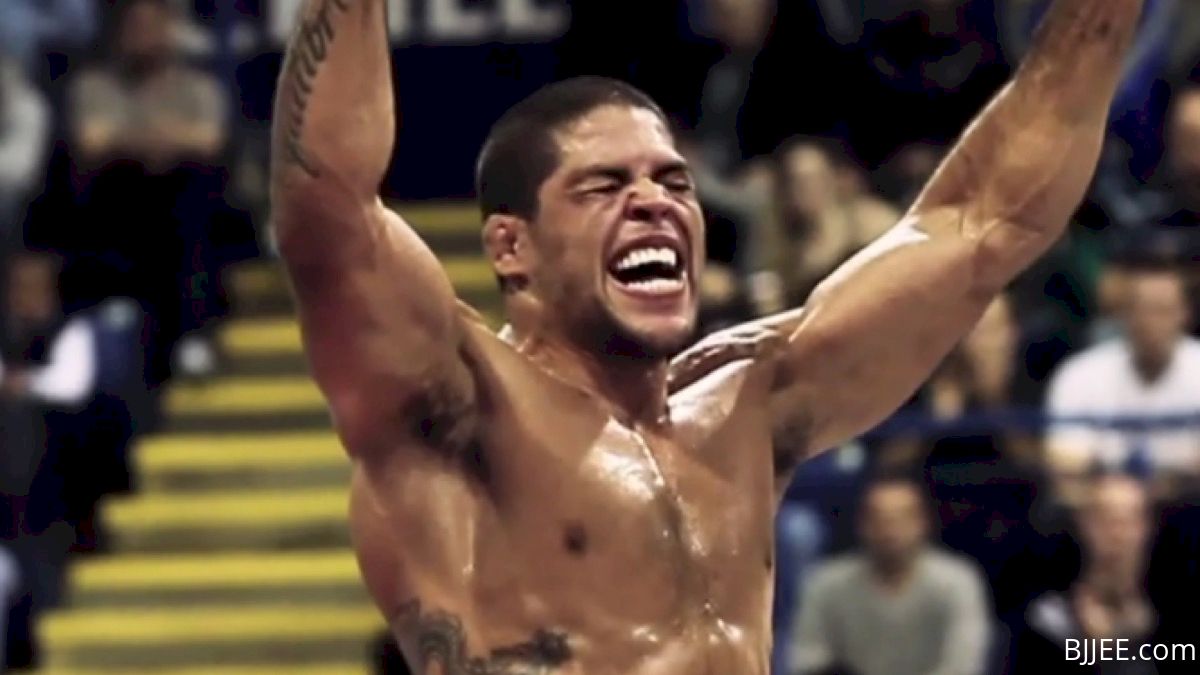 The ADCC 2015 World Submission Wrestling Championships take place in Sao Paulo on August 29-30, meaning we can expect two days of the very best submission grappling the planet has to offer.
After the usual pullouts due to injury, the full list of competitors has been finalized and we can have an idea of a reasonable short-list for medals in each category. Analysts Ben Thapa, Andre Borges and Hywel Teague each offer their predictions below.
Playing the Rules
ADCC rules (1) differ from other grappling federations; Matches are 10 minutes (with a possible further two 5-min overtime rounds), single loss/knock-out tourney style. Competitors can wear what they wish, but usually opt for shorts/leggings, shirt/no shirt. In the past, some competitors have opted to wear the gi, while others (usually the Japanese competitors) have entered with bizarre get-ups such as skin-colored bodysuits.
All submissions are legal, as is slamming out of a submission attempt. In the first half of the match, no points are scored (to encourage submission hunting over simply maintaining a positional advantage). Final matches go for 20 minutes, and in the event of a draw there are a possible two further 10-minute overtime rounds.
Young Blood and Crafty Veterans
2015 s pack of competitors has a heavy dose of new names mixed together with older, established stars. The notable absence of a few key figures, notably Kron Gracie and Marcus Buchecha Almeida, means that certain divisions are wide open.
It s not possible to simply pick two mortal locks that will make the finals and guess which one wins as always in ADCC, expect the unexpected and get ready to witness a few breakthrough stars.
==
Superfights

Andre Galvao (2013 Superfight winner) vs. Roberto Cyborg Abreu (2013 Absolute champion)
Ben Thapa: Cyborg is considerably larger than Galvao, but I doubt his lovely inverted guard game will stand up to Galvao s razor sharp passing game. Galvao won against Braulio Estima in the 2013 superfight in what was one of the finest jiu-jitsu matches of all time (in terms of technique, evenness, and pure strength/speed/agility). Galvao should do something similar to Abreu here. It s very hard to pick against Galvao, perhaps the second best BJJ grappler on the planet, even if Abreu is a tremendously good grappler himself.
Andre Borges: Cyborg has been preparing hard for the occasion and judging by his build up videos, he s focused on his wrestling. This in my opinion will be the key. Most of Galvao s losses in the past have come to larger athletes with good stand-up, who managed to stop Galvao s passing prowess by not pulling guard. If Abreu sticks to the game plan, fights for the takedown and takes it (the hardest part of the game plan), he has a very good chance of coming away with new shiny trophy. However, if he becomes frustrated and opts to pull guard, Galvao s ability to put pressure is unrivalled and he will then have the upper hand.
Hywel Teague: Galvao is never to be taken lightly and his athleticism and strategic genius means he s always dangerous, but he s been known to struggle with bigger, stronger opponents. Cyborg s size advantage, not to mention his tremendous camp in Florida training alongside fellow big boys Rodolfo Vieira and Joao Gabriel Rocha, give Cyborg the edge here. He looked unstoppable in 2013 and insiders are pointing to him being in even better shape this time around.
ADCC Legends Superfight: Mario Sperry vs. Ricardo Liborio
Ben Thapa: Sperry is tremendously hard to take down and neither Renzo Gracie (in 2011) nor Fabio Gurgel (in 2013) could do much to him from the bottom. Liborio is known as an ultra-talented player nearly on the level of grapplers like Rickson Gracie, but has been out of action for over a decade. He s been getting into very good shape with his guys at American Top Team, but Sperry was never out of shape and will enjoy a decent size advantage. We re likely to see Liborio do more than Renzo and Fabio did, but still concede top position and spend the rest of the time holding Sperry at bay.
Andre Borges: Although Liborio is an absolute legend of the sport, his strengths in the past have come from an action packed top game. It is hard to imagine him taking Z Maquina down and hell will freeze over before we see Mario pull guard. I see Sperry taking this on points.
Hywel Teague: it s hard to pick against Sperry here, he s been consistently training and competing while Liborio, however good people say he is, is coming back from a layoff longer than some professional careers and a serious spinal injury to boot. Liborio was always one of the dark horses of the old school Carlson Gracie team. Word is that his abilities were among the best to ever come out of the gym, yet it was Sperry who would win the accolades. Sperry take this.
==
66kg Division
Rubens Charles Cobrinha - Brazil (ADCC 2013 Winner)

Asadulaev Surkhay - Russia (1st European Trials Winner)

Nicolas Renier - France (2nd European Trials Winner)

Tezekbaev Rasul - Kyrgyzstan (1st Asia & Oceania Trials Winner)

Yuto Hirao - Japan (2nd Asia & Oceania Trials Winner)

Geovanny Martinez - USA (1st North American Trials Winner)

Edward Cummings - USA (2nd North American Trials Winner)

Renan Sancar Santos - Brazil (1st South American Trials Winner)

Gabriel Marangoni - Brazil (2nd South American Trials Winner)

Jeff Glover - USA (Invited)

Augusto Tanquinho Mendes - Brazil (Invited)

Bruno Frazatto - Brazil (Invited)

Gianni Grippo - USA (Invited)

Mark Ramos - USA (Invited)

Alexandre Vieira - Brazil (Invited)

Daniel Hortegas Brazil (Invited)

Ben Thapa: With Rafael Mendes entering semi-retirement to be with his family (his second child is on the way) the predestined battle with Cobrinha will not happen this year. That leaves Cobrinha as the clear favorite, as he and Rafa have been so wildly better than the rest of the division for the last five years that it s downright bordering on being boring. With the way ADCC is played, I thought Joao Miyao would be the most credible threat to Cobrinha s chances of repeating as champion, but he recently pulled out due to an injury.
Augusto Tanquinho Mendes, Grippo or Frazatto are the ones with the best competition results of the remainder of the pack, but Grippo will almost certainly fall to Cobrinha (they are teammates under the Alliance banner, and brackets are decided to prevent closeouts). I pick a final four of Frazatto, Grippo, Tanquinho and Cobrinha and make the shaky prediction of Tanquinho upsetting Cobrinha, who may not have the wrestling chops to keep Tanquinho from getting a crucial takedown late while still preventing Tanquinho from using his athleticism to get out of sweep attempts.
Andre Borges: Although the 66kg has many interesting grapplers and will be a great test to a few up and comers including Eddie Cummings, Geo Martinez and Alexandre Vieira, the division is not as balanced as one would hope for with Rubens Charles being a clear odds-on favorite. This is not to say that the tournament will be a landslide for the experienced Alliance representative. Cobrinha has struggled in the past with tactical grapplers who possess solid takedown skills, and that is exactly what Tanquinho brings to the table. It will be interesting to see how the brackets fall into place, and how they will affect Charles, but judging by the past tournaments it is likely to assume Cobrinha gets Gianni Grippo in the first round, given that he is an Alliance team mate.
Hywel Teague: The majority expects Cobrinha to steamroll his way to gold without Rafa Mendes to stop him. This year marks a dangerous field of competitors, though some are ADCC first-timers. Eddie Cummings leg lock game should see him advance to later rounds but how he handles the wrestling of Tanquinho, or the dynamic game of Frazatto, leaves much to the imagination. Glover s unorthodox game will likely put him within sight of the podium, but the brackets will determine who ll face Cobrinha in the final it s currently wide open.
==

77kg Division
Masculino -77 kg
Gamrot Mateusz - Poland (1st European Trials Winner)

Abdulkadirov Magomed - Russia (2nd European Trials Winner)

Lachlan Giles - Australia (1st Asia & Oceania Trials Winner)

Young-am Noh - Korea (2nd Asia & Oceania Trials Winner)

Enrico Cocco - USA (1st North American Trials Winner)

Vagner Rocha - USA (2nd North American Trials Winner)

Davi Ramos - Brazil (1st South American Trials Winner)

Gabriel Rollo - Brazil (2nd South American Trials Winner)

Garry Tonon - USA (Invited)

Otavio Sousa - Brazil (Invited)

Lucas Lepri - Brazil (Invited)

Ben Henderson - USA (Invited)

Dillon Danis - USA (Invited)

Gilbert Burns - Brazil (Invited)

AJ Agazarm - USA (Invited)

Milton Vieira - Brazil (Invited)

Ben Thapa: The second best division of the tournament, even without returning champions Kron Gracie or Marcelo Garcia. Otavio always does well in tournaments, but Kron s 2013 finals win showed us his gas tank may not be enough to stand up to the demands of an ADCC run. Garry Tonon is the best leglocker in the division, but he may be one of the smallest due to a recent drop in weight. Lucas Lepri is probably the best in this division in the gi, but his leglock game/defense is not a fully known quantity. Davi Ramos is a lesser-known monster with kneebars and armbars to spare. Gilbert Durinho Burns and Benson Henderson are both UFC fighters, with Burns having a strong BJJ competition career already behind him. Both should give the top guys fits for a while before maybe being tricked into giving up points. Dillon Danis could upset someone, but his youth could work against him. I go with Lepri in the finals, Tonon and Ramos in the third place match. I speculate that Tonon can out-quick the stronger Ramos to a sub.
Andre Borges: Arguably the most balanced weight classes in the tournament, there is at the very least a handful of athletes with very clear chances of winning. If asked one month ago who was the favorite for the ADCC s 77 division? the answer would most likely have been Otavio Sousa, however his recent superfight with Keenan Cornelius (albeit in different rules) showed a slower and more temptative Sousa. Gracie Barra s Steamroller is still seen (in my eyes) as one of the top 2 contenders (Lucas Lepri being the second one), but his frame of mind and conditioning coming into a tournament of this dimension may play a big factor in his overall performance.
Hywel Teague: Another highly competitive division with no clear winner in sight. Garry Tonon has been on fire since falling to Kron Gracie in 2013 and the John Danaher student could well make it to the end. Lucas Lepri is a strong candidate for making the final four, but questions hang over his camp who was he training with and how well prepared is he? Former teammates Davi Ramos and Durinho s no-gi games and athleticism will pose anybody problems, while Marcelo Garcia prodigy Dillon Danis s smooth submission-orientated game should see him advance. There is simply no clear winner in this category.
==

88kg Division
Romulo Barral - Brazil (ADCC 2013 Winner)

Zbigniew Tyszka - Poland (1st European Trials Winner)

Jesse Urholin - Finland (2nd European Trials Winner)

Craig Jones - Australia (1st Asia & Oceania Trials Winner)

Hidemi Mihara - Japan (2nd Asia & Oceania Trials Winner)

Matthew Arroyo - USA (1st North American Trials Winner)

Mike Perez - USA (2nd North American Trials Winner)

Claudio Calasans - Brazil (1st South American Trials Winner)

Keenan Cornelius - USA (Invited)

Rustam Chsiev - Russia (Invited)

Pablo Popovich - USA (Invited)

Rafael Lovato Jr. - USA (Invited)

Ezra Lenon - USA (Invited)

Neiman Gracie - Brazil (Invited)

Yuri Simoes - Brazil (Invited)

Ricardo Ramos De Mesquita - Brazil (Invited)

Ben Thapa: This division is pure fireworks. There are so many of the very best competitors in the world here and most of them prefer to push the pace on opponents. Romulo won in 2013 and seems to have a winning gameplan for Lovato Jr. and a couple of the others. However, Keenan has improved dramatically year by year and always poses a challenge.
Yuri Simoes is right on the verge of breaking through to the elite level with solid performances in recent competitions. Rustam is a hairy boulder with good takedowns, and Claudio Calasans s 50-50 guard and solid wrestling spell trouble. Popovitch is back and his presence is sure to worry opponents. There is no prediction forthcoming for this division, as it is wide open and subject to specific bracket-based match-ups.
Andre Borges: Kill Bill might ve shown them in Japan, but the real Crazy 88 will be in Sao Paulo this weekend. Another stacked division in this great tournament, though this time I believe there is a clearer favorite and his name is Romulo Barral. The man from Belo Horizonte gave up on defending his 2014 world title this year to focus on his wrestling, training at the famous Church Boyz Wrestling Club with coach Jacob Harman. His commitment to this year s ADCC trophy may bear fruit this weekend, but there will be plenty of sharks on those mats, and the brackets will decide the luck of each competitor. One poor style match up may cause an athlete a medal.
One of Romulo s toughest match ups might be Rustam Chsiev, a powerful natural wrestler with strong strong submission defense and tactical awareness. Chsiev has proven to be weaker against mobile guard players, much like Keenan Cornelius who s beaten the hirsute grappler previously.
With many tough matches in sight, I can envision a final between Keenan and Romulo, but look for Yuri Sim es who will have a very strong say in this division.
Hywel Teague: Along with 77kg this has the potential to be one of the most exciting divisions. Romulo is the obvious favorite to repeat his 2013 success, but silver and bronze could go to any number of competitors. The ever-maturing Yuri Simoes has, save for a brief stumble to Tim Spriggs in the recent Five Grappling (quite literally, he conceded two points for a takedown due to slipping), been on fine form. ATOS reps Claudio Calasans and Keenan Cornelius are some of the technically trickiest opponents in the division, while Rustam Chsiev and Pablo Popovich are two of the most physically imposing. Veteran Rafael Lovato Jr took silver in 2013 but it s hard to see him doing any better against Barral this year.
==

99kg Division
Joao Assis - Brazil (ADCC 2013 Winner)

Tomasz Narkun - Poland (1st European Trials Winner)

Kamil Uminski - Poland (2nd European Trials Winner)

Tobias Green - Australia (1st Asia & Oceania Trials Winner)

Yukiyasu Ozawa - Japan (2nd Asia & Oceania Trials Winner)

Tom DeBlass - USA (1st North American Trials Winner)

Jason Bukich - USA (2nd North American Trials Winner)

Roberto Alencar - Brazil (1st South American Trials Winner)

Cassio Francis Da Silva - Brazil (2nd South American Trials Winner)

Alexandre Ribeiro - Brazil (Invited)

Hector Lombard - USA (Invited)

Felipe Pena - Brazil (Invited)

Rodolfo Vieira - Brazil (Invited)

Jimmy Friedrich - USA (Invited)

Adam Sachnoff - USA (Invited)

Lukasz Michalec - Poland (Invited)

Ben Thapa: There is the potential for a healthy Rodolfo Vieira to steamroll everyone. However, he s a month and change on from a lower back injury that prevented him from competing at the World Pro Jiu-Jitsu in Abu Dhabi and this is a division with two or three very, very good leg lockers Rodolfo s only weakness.
Joao Assis rightly assumed the crown in 2013 with a good performance and could be a favorite to repeat here in terms of matching up with everyone head to head. He looked slightly out of sorts against Tim Spriggs at FIVE Grappling, but these matches are longer, which allows him longer to get those legs. Dean Lister remains dangerous with his heelhook game, but he recent lethargic performances hint he may not have the gas tank to keep up with the younger competitors.
Xande Ribeiro never has gas tank issues and his wonderfully complete game lets him compete with anyone but he can be outworked. This is a surprisingly open division and we should see some fierce leglocks. I predict a finals between Xande and Rodolfo, with Rodolfo getting one guard pass for points.
Andre Borges: Another very tough weight class with the always relevant brackets dictating important stylistic match-ups. One thing's for sure, this year s 99kg division is a step above Beijing s tournament (2013) in terms of star power, which means that Assis will have a very steep mountain to climb to retain his title in his adopted town of Sao Paulo.
Though Rodolfo s health is a worry to many of his fans, we have yet to see Vieira perform without the gi as well as he has done with it. On the other hand, the highly dynamic Felipe Pena has proved his worth repeatedly with and without the kimono. Pena s movement may pose a big threat to this heavy boned division, and a match against Xande Ribeiro is absolutely one of my most anticipated match ups in the whole tournament.
Tom DeBlass is another hard as nails grappler with a solid knowledge of footlocks, who will be hard to take out given the space to shine. DeBlass may show up in the later rounds, though I would still give the favoritism to Pena, Xande, Rodolfo and Assis (in that order).
Hywel Teague: While most observers are focused on Joao Assis, Xande Ribeiro and Rodolfo Vieira, the most promising figure for me is Felipe Pena. Preguica elected to fight in the heavier weight class so as to avoid his mentor Barral at 88kg, and though he ll have a size disadvantage his technical wizardy should see him do well. Questions linger over Rodolfo s recent lower back injury, and Assis looked sluggish at the recent Five Grappling, giving Xande a good chance at taking home his third ADCC gold.
==
99kg+ Division
Janne-Pekka Pietil inen - Finland (2nd European Trials Winner)

Lee Hyoung Chul - Korea (1st Asia & Oceania Trials Winner)

Hideki Sekine - Japan (2nd Asia & Oceania Trials Winner)

Jason Lees - USA (1st North American Trials Winner)

Paul Ardila - USA (2nd North American Trials Winner)

Leonardo Nascimento Lucio - Brazil (1st South American Trials Winner)

Gabriel Lyrio Lucas - Brazil (2nd South American Trials Winner)

Rodrigo Cavaca - Brazil (Invited)

Joao Gabriel Rocha - Brazil (Invited)

Dean Lister - USA (Invited)

Vinny Magalhaes - Brazil (Invited)

Orlando Sanchez - USA (Invited)

Rodrigo Artilheiro - Brazil (Invited)

Bernardo Faria - Brazil (Invited)

Jared Dopp - USA (Invited)

Juskowiak Mateusz Poland (Invited)

Ben Thapa: The +99 kg division is somewhat weaker this year with Marcus Buchecha Almeida out with an injury and Cyborg in the Superfight with Galvao. Bernardo Faria is coming into this in tremendous form, with the Mundials double gold, beating Joao Gabriel and many others en route. Vinny is a past champion, but injuries and lethargy have marred his results in pretty much every form of competition since 2011. Joao Gabriel had a health scare with cancer last year, but returned to competition with a second place showing at his Mundials weight division. Joao Gabriel is a mega-talented athlete, who won everything in the lower belts and has potential to be one of the very best for years, but he may not have the competition fitness to carve his way to the tip-top.
Dopp is a very, very strong competitor with steadily improving technique and a growing profile in the game for a part-time competitor. I d pick him to beat Vinny handily again and to give several of the top guys scares with his enormous static strength. As always, the draw shapes the brackets, but I estimate the semi-finals will include at least three of the following: Faria, Dopp, Joao Gabriel and Cavaca. Orlando Sanchez could play spoiler with his immovable boulder tactics, but I think the favored four above have the strength and technique to score a couple points on him and hang on for the victory. I m picking Faria and Joao Gabriel, as I haven t seen Cavaca compete since losing to Alex Trans at the WPJJ tourney.
Andre Borges: With Buchecha, Trans and Cyborg out of the picture, it is incredible to see Abraham Marte in the stands, be that as it may, expect Joao Gabriel Rocha, who s always shown great aptitude for the no-gi game, to have an excellent run for gold. JGR and Bernardo Faria are on paper the favorites to win the tournament, and (if it goes his way) expect Bernardo Faria to be the first grappler ever to win the +99kg division by finishing all its opponents.
Hywel Teague: Joao Gabriel Rocha took silver in 2013 and I see him taking gold this time. Recent health problems aside, he looks fully recovered and a 3-month camp in Florida with Cyborg has gotten him into seriously good shape. Faria s beaten him in the gi, but much of the Alliance heavyweight s halfguard game is based on using the gi to set up sweeps. In an otherwise aging and weak division, Rocha and Faria should dispute the gold.
==
Women -60kg Division
Michelle Nicolini - Brazil (ADCC 2013 Winner)

Kethe Marie Elgesem Engen - Norway (European Trials Winner)

Rikako Yuasa - Japan (Asia & Oceania Trials Winner)

Tammi Musumeci - USA (North American Trials Winner)

Ana Michelle Tavares Dantas - Brazil (1st South American Trials Winner)

Mayra Mello Mazza - Brazil (2nd South American Trials Winner)

Mackenzie Dern - USA (Invited)

Beatriz Mesquita - Brazil (Invited)

Ben Thapa: Depending on the draw, I see Mesquita meeting Dern in the finals with Dern likely winning. Nicolini is the 2013 champion, but Dern generated many more opportunities to win in their 2015 Mundials match. Musumeci is also one to watch, coming in third behind Dern and Nicolini at the Mundials, but she looked out of sorts at the FIVE Grappling tournament against Mackenzie Dern (who looked like she was absolutely on form and ready to beat anyone in the world). Mesquita is a tremendous talent and very good at finding ways to win, but it s hard to bet against the hot hand in Dern. I hope the others put in strong showings, especially Rikako Yuasa, who has trained a little with Dern before.
Andre Borges: This is Dern s show to lose, though it is an absolute shame that Luiza Monteiro is not in this roster. She would be, in my opinion, one of Mackenzie s toughest challenges without the gi. I see Mack meeting Michelle in the final.
Hywel Teague: Dern has been on fire this year and has torn her way through everyone put in front of her. Exactly what she did to shake up her game is unclear, but her aggressive game is now backed up by razor-sharp submissions. The only two competitors likely to give her trouble are Nicolini and Mesquita, and I see all three upon the podium. In what order is anybody s guess.
==
Womens +60kg Division
Gabrielle Garcia - Brazil (ADCC 2013 Winner)

Sophia Norden - Sweden (European Trials Winner)

Amanda Santana - USA (North American Trials Winner)

Fernanda Mazzelli Almeida Maio - Brazil (1st South American Trials Winner)

J ssica Da Silva Oliveira - Brazil (2nd South American Trials Winner)

Marysia Malyjasiak - Poland (Invited)

Ana Laura Cordeiro - Brazil (Invited)

Alison Tremblay - Canada (Invited)

Ben Thapa: Once again, Gabrielle Garcia will win and she ll display ever-improving technique in doing so. However, watch to see if Marysia Malyjasiak tears through the rest of the competition as well. Marysia reached the finals in ADCC 2013 and has done very well in gi competitions, with silver at the brown belt Mundials (losing to Amanda Santana). Fernanda Mazzeli and Ana Laura Cordeiro are multiple medalists in many competitions and skilled veterans, but I speculate they do not have the extra gear required to get to the finals.
Andre Borges: Not a lot of competitors can match Garcia on the mat at her weight class, and I can t see any on the roster that will give her too much trouble. Marysia Malyjasiak and P de Pano s Amanda Santana will give Gabi her toughest tests.
Hywel Teague: Picking anyone other than Gabi Garcia is foolish. Her size and physicality aside, she s been training with some of the toughest grapplers California has to offer, supplementing her jiu-jitsu with wrestling under Coach Jacob Harman of Churchboyz Wrestling in Santa Ana. She ll be unstoppable, meaning the only goal the rest of the pack have is to decide who s coming in second and third.
Full rules can be found here.