Why Submission Grappler Eddie Cummings Trains Like a 6-Year-Old Gymnast
Why Submission Grappler Eddie Cummings Trains Like a 6-Year-Old Gymnast
Leglock specialist Eddie Cummings is one of the fastest-rising stars in the sport of jiu-jitsu. He exploded onto the scene in 2015, impressing fans and anal
Mar 29, 2016
by Hywel Teague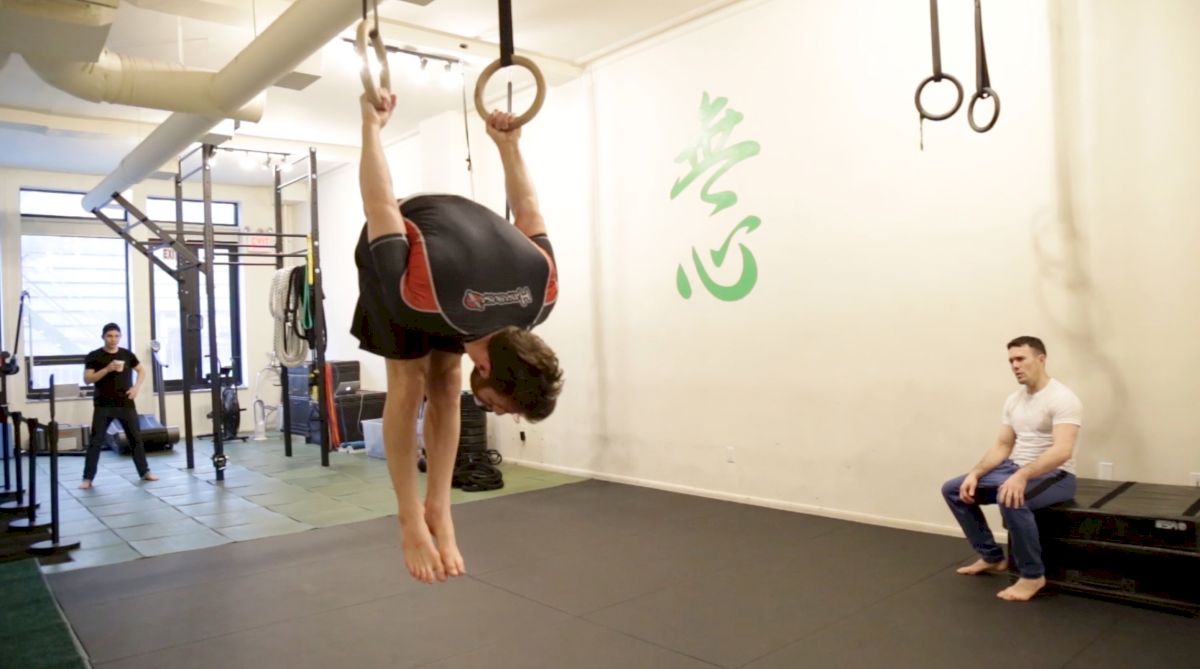 Leglock specialist
Eddie Cummings
is one of the fastest-rising stars in the sport of jiu-jitsu. He exploded onto the scene in 2015, impressing fans and analysts alike with his savage leg attacks and ruthless finishing ability.
Based out of the Renzo Gracie Academy in New York, Cummings connected with a strength and conditioning trainer who has a strong link to the team. Erik Owings is a highly sought-after coach who has worked with elite athletes such as Georges St.-Pierre (with whom he created best-selling home fitness program Rushfit). In addition to that, Owings is a former professional MMA fighter with a black belt in jiu-jitsu who fought for Gracie's team, so he has intimate knowledge of the world in which Cummings operates.
Owings and Cummings have been working together for almost a year, although they stepped up their efforts following Cummings' narrow points loss to Tanquinho at Abu Dhabi Combat Club in August last year. Cummings visits Erik's gym, Mushin MMA on Fifth Avenue in Manhattan, three times a week.
Gymnastics Training For Jiu-Jitsu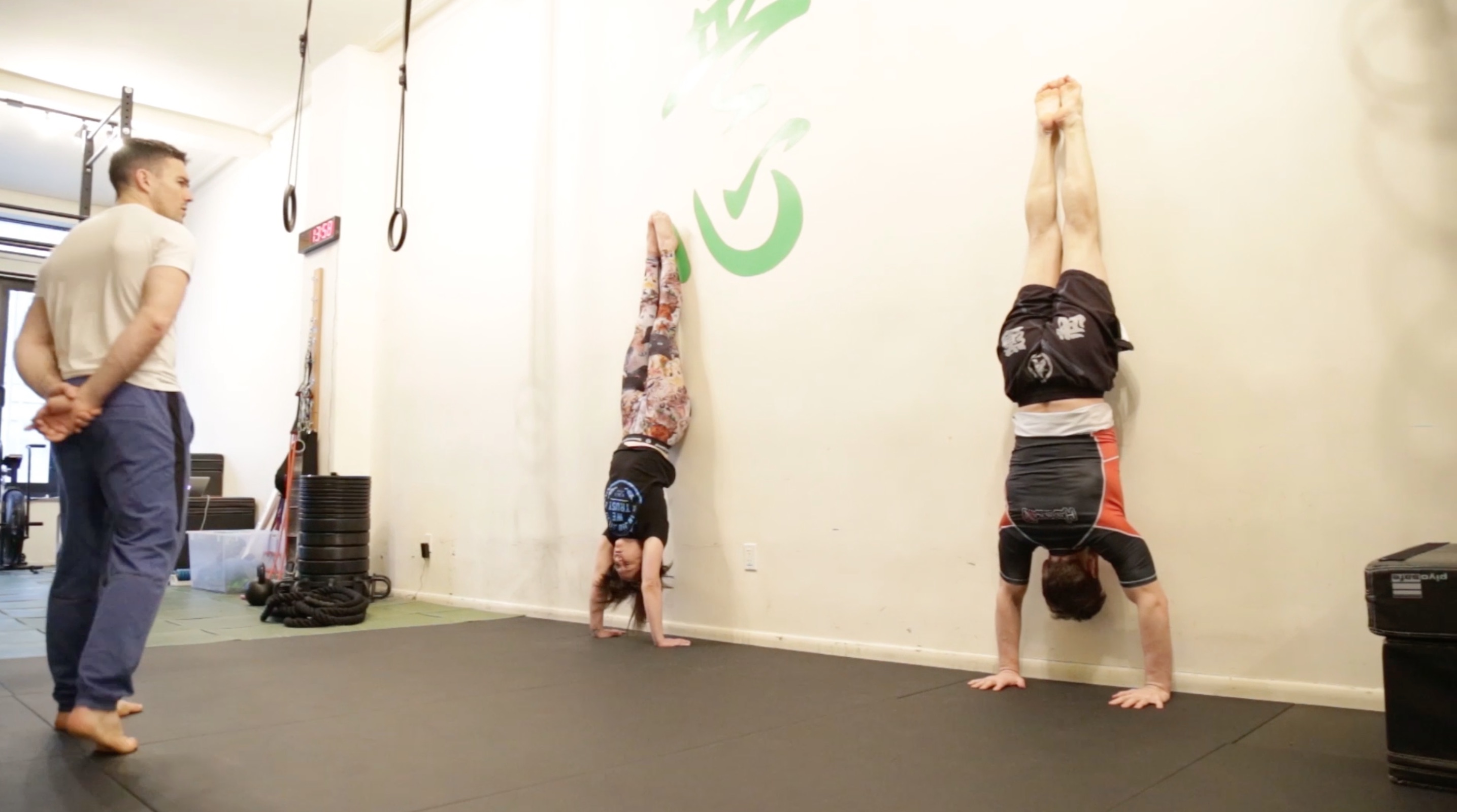 Cummings' sessions with Owings aren't focused on breaking him down with punishing circuits or using heavy weights to make him super-strong. Instead, he corrects a lot of the problems that come with practice of the sport. You won't see Eddie Cummings deadlifting 350 pounds or repping out clean-and-presses.
"Sure, I could have him go through a super-tough workout," says Owings. "But I don't want to make him too tired right before a tournament or a match."
Instead, Owings focuses on basic exercises -- the majority of them using only bodyweight -- which challenge Cummings neurologically as well as physically.
A lot of the exercises look simple, but are actually very challenging. They're the kind of foundation-level stuff you see kids performing, which lead to laughs between trainer and client. "All we need to do is train like six-year-old gymnasts!" Erik said with a laugh.
Gymnastics is known to provide an excellent base for athletes. Those with a background in gymnastics often move successfully into other sports since the general qualities it develops -- body control, spatial awareness, isometric and explosive strength -- transfer well across the board. It doesn't matter if you start early in life or not -- even mature trainees can still benefit.
Why Focusing On Posture Helps Undo The Damage of Jiu-Jitsu
As many of the positions (such as the handstand) require postural control and total body strength throughout a wide range of movement, they act as a therapeutic antidote to the harmful positions we often find ourselves in during jiu-jitsu practice.
For example, Cummings' posture is typical of a grappler: overdeveloped back muscles with forward-rolling shoulders due to tight pectorals and front deltoids.
The exercises bring a much-needed balance to Cummings' training. Though the sessions are short, the hour he spends three times a week training with Erik helps undo some of the damage done during his jiu-jitsu practice.
Sample Session of Gymnastics / Calisthenics Training For Jiu-Jitsu
1: Stretching / Mobilization
The session begins with a series of Feldenkrais stretches, which help mobilize the thoracic spine, ribs, chest and shoulders -- areas where many grapplers experience tightness. They work through them with 10-15 reps for each side.
2: Handstand Drills / Hollow Hold
They prepare for the handstand by performing prone stretches coupled with hollow holds (2 rounds of 30 seconds per exercise) before moving into handstand kick-ups and finally a handstand hold against the wall.
3: Rings
Eddie moves into the "skin the cat" on the rings, a very demanding position that tests both the strength and flexibility of the trainee. He does three sets of three to five reps, where he holds the position for just a few seconds each time.
4: Single-Leg Touches
Though they look simple, the single-leg floor touches are a tough test of one's stability. While many trainers use heavy loads to develop leg strength, Owings uses them as a combination exercise to develop strength throughout the movement along with balance and proprioception.
5: Band Pulls
Another exercise designed to combat Cummings' postural issues, these band pulls (performed as 5x5-second holds) help work the all-important posterior chain.
6: Diagonal Toe Touches / Supermen
​
Finally, a challenging core exercise to finish. 10-15 reps per side.