Bernardo Faria: How Jiu-Jitsu Built My Character (And Can Build Yours Too)
Bernardo Faria: How Jiu-Jitsu Built My Character (And Can Build Yours Too)
Bernardo Faria is a five-time world jiu-jitsu champion as a black belt from the Alliance academy. In this series for FloGrappling, Faria discusses the impact jiu-jitsu has made in not only forging his career but also molding his outlook on life.
Dec 15, 2016
by Rayron Gracie
Bernardo Faria is a five-time world jiu-jitsu champion as a black belt from the Alliance academy. In this series for FloGrappling, Faria discusses the impact jiu-jitsu has made in not only forging his career but also molding his outlook on life.
If there is one thing that jiu-jitsu helped me a lot with, it was how to build my character.
I started jiu-jitsu right in the middle of adolescence when I was 14 years old, a phase when you start to build your personality. While I'll explain why I believe that jiu-jitsu made a huge difference for me, it's also important to point out that even if you start jiu-jitsu at a later age, it can still help you build and improve your character.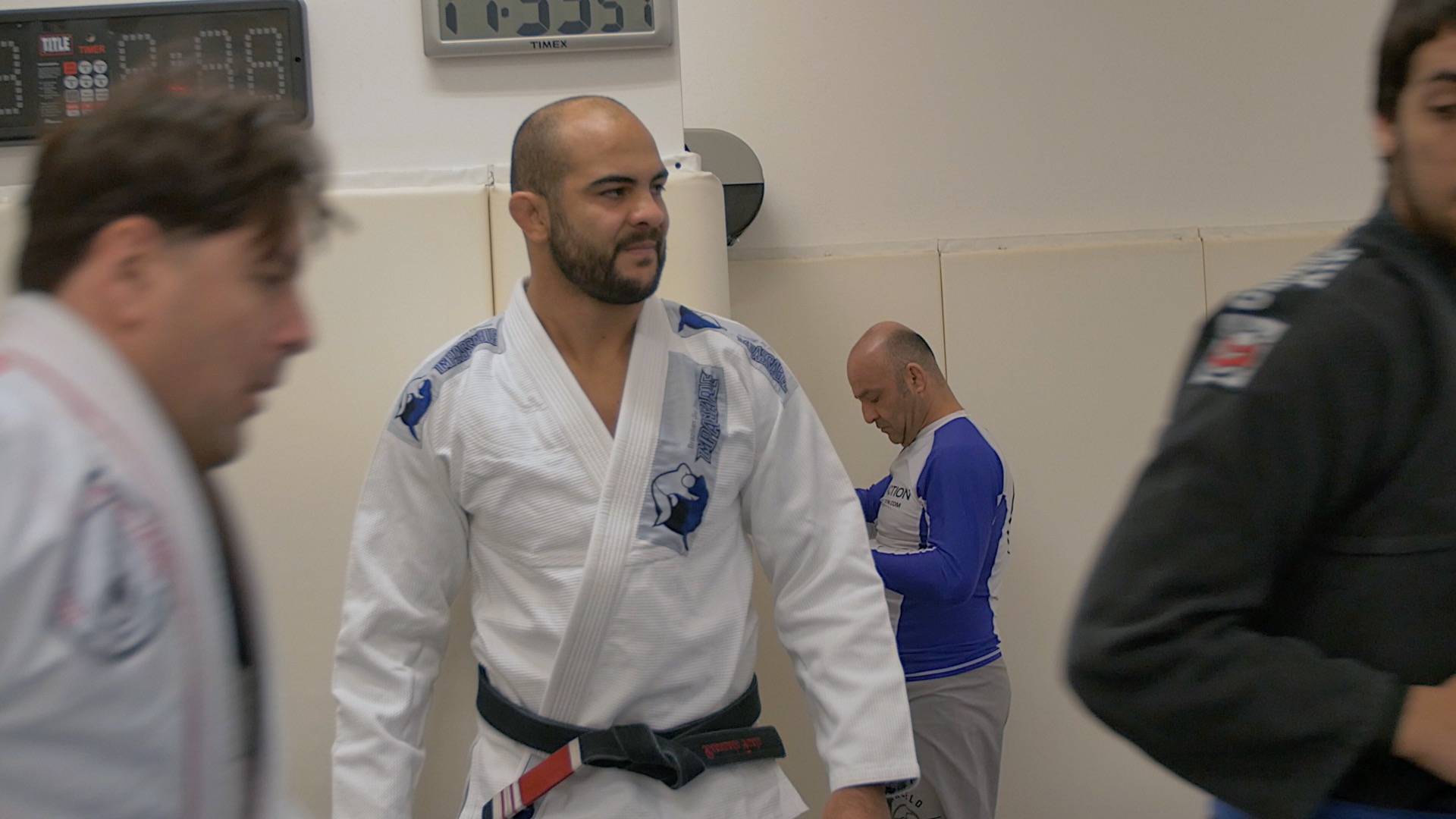 Faria at the Marcelo Garcia Academy in New York.

Building Social Skills

If you don't have (or can't build) social skills, jiu-jitsu will be a hard sport for you to pursue.
When training, you'll be in a class with many students, and you will have very close contact with almost all of them. If you don't know how to socialize and how to respect people, it will become hard for you to share the mats with your training partners.
Improving Your Confidence

When rolling with your training partners every day, you will be "fighting" them (of course, with jiu-jitsu rules). This also helps you build confidence, as you are in a social place testing your skills every day in a "fight."
Have you ever thought about that? You are every day testing your skills against many different people in a room. This is definitely a huge help to build your confidence.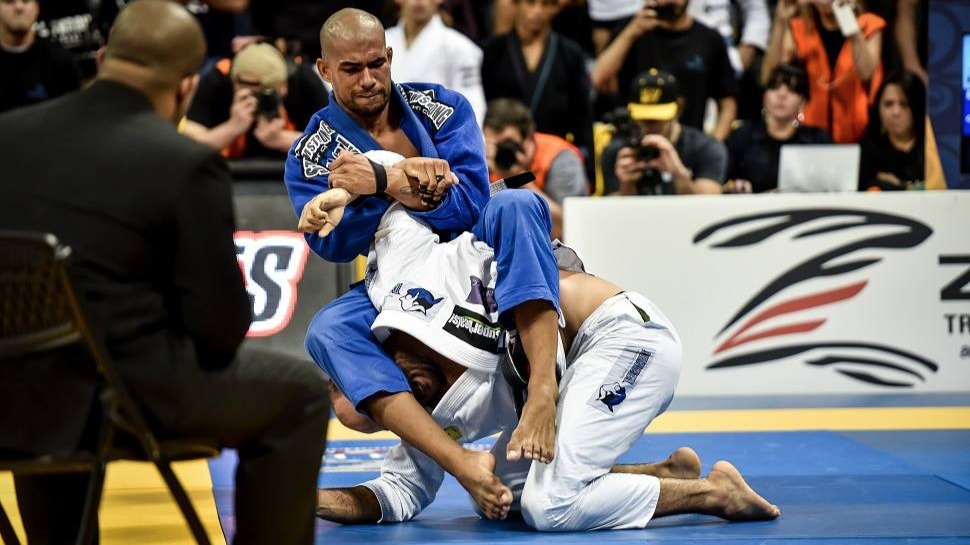 When Faria tore his pec at Worlds, a major setback in his career. Photo: Mike Calimbas
Dealing with Setbacks

Jiu-jitsu is also great medicine for the ego, especially for those who suffer from inflated views of themselves. When you roll with another person, sometimes you have to tap, and then you have to start over again. This translates off the mat as well: Many times in life we have to tap and just start over again.
If we tapped and gave up every time in jiu-jitsu or life, we will one of those kind of guys who never finishes anything.
I know people who give up on everything they do, and they end up accomplishing nothing in life.
They didn't finish college. They left many different jobs. They started businesses, and once it got hard, they stopped. They had many relationships that broke up. It goes on and on.
I believe that nobody taught them how to tap out and just start over again -- how to not give up.
Fulfilling Your Potential

One thing that I was forced to learn is that it doesn't matter the level I am at in jiu-jitsu. If I train hard, I may still get tapped or smashed by somebody, because I'm taking the risk to try everything I can on the mats and pushing myself to the limits every single day.
How many things have you thought about trying but you never started just because you were afraid of "tapping" in life?
Jiu-jitsu taught me well that the only way for me to reach my full potential is to take the risk to roll with the toughest guys every day for many hours.
By doing that, I tapped out many times. But that would be the only way for me to find out what my mistakes were and how to fix them.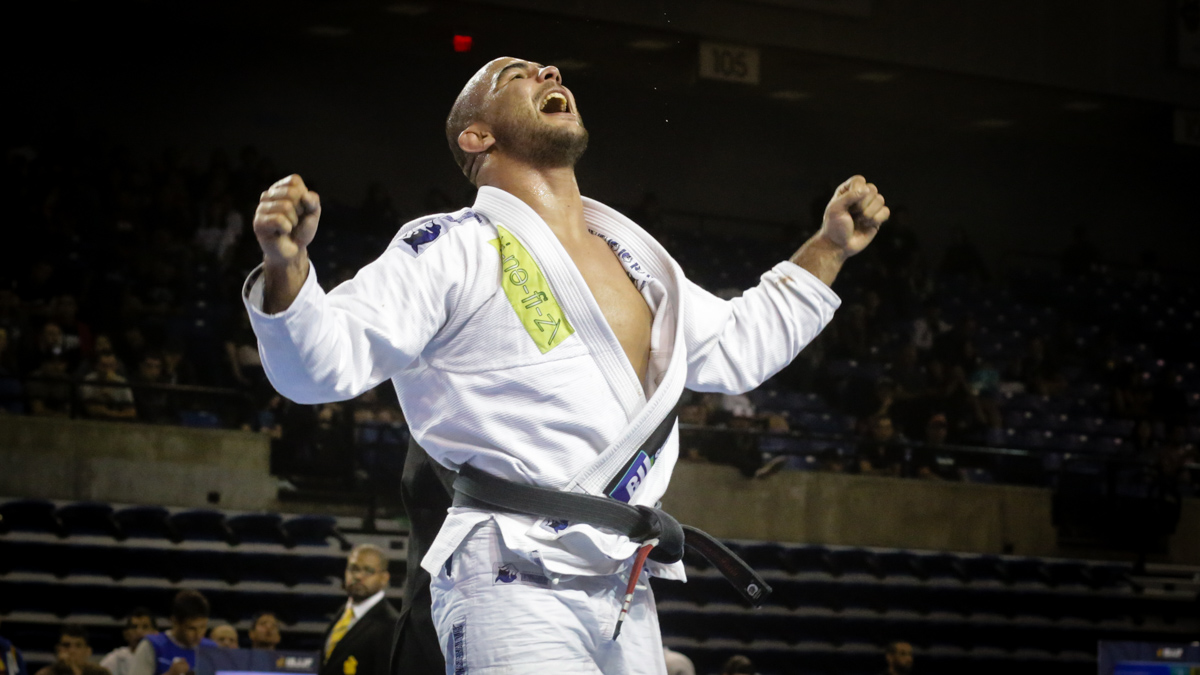 Faria wins the 2016 Pans absolute division. Photo: Chase Smith / FloGrappling
Perseverance

Two years ago, I ventured into starting up online businesses, including my blog,
www.bernardofaria.com
, and my instructional videos.
Jiu-jitsu has taught me a number of lessons that are important to making a difference as a business person: how to socialize with people, how to create a good network, and how to show the same respect to business associates as I give to my training partners on the mat.
But the most important thing jiu-jitsu has ingrained in me is that if I work hard and try new things, sometimes I'm going to lose but I'm going to win too.
The chance that I'm going to win more than I'm going to lose is greater simply because I'm working hard and I'm trying everything I can to always reach my full potential both on and off the mat.
Be Like The Best

In the jiu-jitsu world, you can try to analyze some of the most successful schools and their owners. I would mention, for example, Marcelo Garcia, Fabio Gurgel, and Renzo Gracie.
What do these guys have in common? They are all sociable people who get along well with everybody.
Jiu-jitsu might have taught it to them, but they all work very hard and none of them seem to have a big ego.
I have seen Marcelo tap many times in training. I have seen videos of Renzo in his 40s, rolling hard with much younger athletes.
When I lived for four years in Sao Paulo, I could see just how hard Fabio trains against everybody without worrying if he is going to tap or not. It is important to mention that Fabio just competed in an in-house tournament with no time-limit against his own students at Alliance Sao Paulo.
How Jiu-Jitsu Helps Us Build Character

Analyzing all of this, we begin to understand what jiu-jitsu can teach us and how it can help us to build our character.
If I had to point to four things, it would be:
• Confidence
• Socializing with others
• Letting go of the ego
• The courage to try new things
I hope you try to take as much advantage as possible from this amazing art that we love, and I hope that you can apply what we learn both on and off the mats.
Read more from Bernardo Faria:
•
'The Most Valuable Lessons I Learned From My Teachers'
Watch our Bernardo Faria documentary, 'Unstoppable'