Create a free account to unlock this article!
Get Started
Already a subscriber? Log In
Four-time EBI champion Garry Tonon is fighting 2016 No-Gi Worlds bronze medalist Kim Terra at Studio 540 in Solana Beach, California, on Saturday, Dec. 17. But this is more than just an "ordinary" fight between two of the top grapplers in the world -- for Tonon, it's personal.
Sign up today for FloGrappling's 7-day free trial for new users and watch Tonon vs. Terra on Dec. 17

It started when Tonon's teammate, Gordon Ryan, beat Terra's teammate, Yuri Simoes, in the semifinals of EBI 6. Terra left a comment on one of Ryan's celebratory Instagram posts that many believed to be a thinly veiled threat.
"It rubbed me the wrong way," Tonon said. "I tried to get a superfight with him a lot earlier than this when that wound was fresh."
While Tonon emphasizes that any personal drama he might have with an opponent doesn't change his mindset going into a match, he fully intends to make a point when he faces Terra on Saturday.
"I do believe people cut of the same cloth as Kim are the type who would complain if I got a leg lock win or something… I'm going to take the opportunity to finish with some sort of strangle or upper body joint lock, because for some reason, these guys respect that more than a leg lock victory," he said, adding that he's not going to even allow Terra to pass his guard or score points on him.
Basically, the "Lion Killer" doesn't just plan on beating Terra -- he intends to annihilate him.
Even though Tonon is a master of hyping up his matches for his fans, his confidence in his ability to beat Terra in a sub-only match is far from unfounded.
"We build our entire game around controlling our opponent to submission," Tonon said. "We attack limbs. These other guys attack torsos… they hope that the other person turns away, exposes their back, and then maybe they get a submission from the back. What we're after is trying to break the guy, trying to strangle the guy. So it's always going to favor us to do a submission-only setting."
For someone like Terra, who has achieved most of his success in point-based tournaments, that advantage is going to be hard to ignore.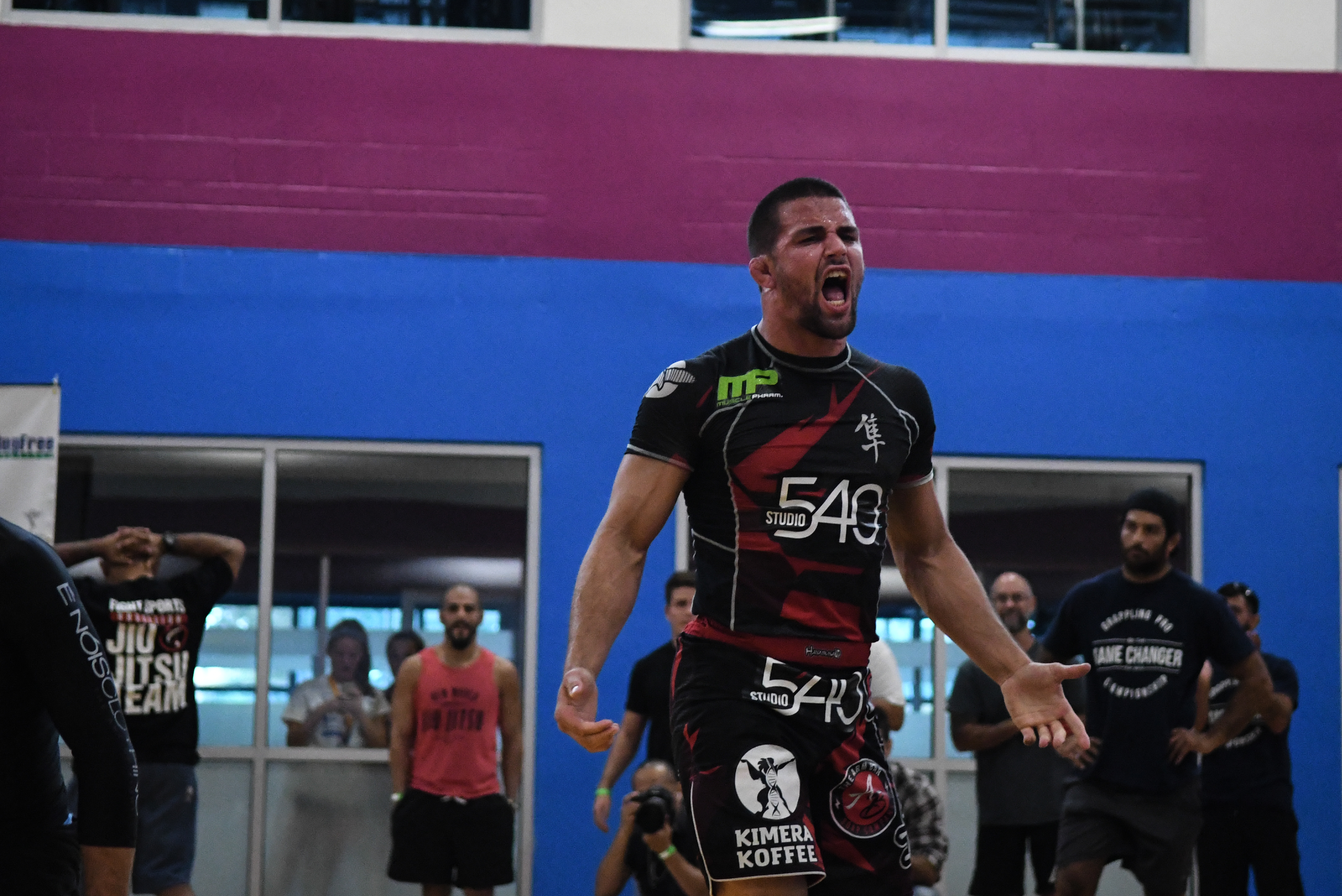 Tonon has thrived in the sub-only scene for years now, and he's well aware of what it takes to emerge victorious in a fight that requires you to tap out your opponent. He also believes that Terra doesn't have it.
"I'm kind of expecting the same IBJJF or point-scoring mentality," Tonon said. "He's going to try to aggressively bypass the legs and pass the guard. My plan... is to not let him pass my guard or do any offensive movements whatsoever. His only hope of submitting me is, in some situation, getting a hold of my back and strangling me. I see a very low chance of that happening."
Tonon's enthusiasm and success in submission-based jiu-jitsu is rooted in one simple principle: It works.
"When you look at jiu-jitsu in its purest form, what you have is a martial art that cannot do damage to the opponent unless a submission is successful," he said. "So ultimately, if I pass the guard, and I don't know how to submit the person with any efficacy in a timely manner, my martial art is useless. I believe we're improving the efficiency of our martial art as something that can physically cause damage, much like a punch or a kick."
Tonon speaks with the air of a college professor teaching a scientific concept to his students: not trash-talking or bragging but simply explaining what he knows in his heart to be true.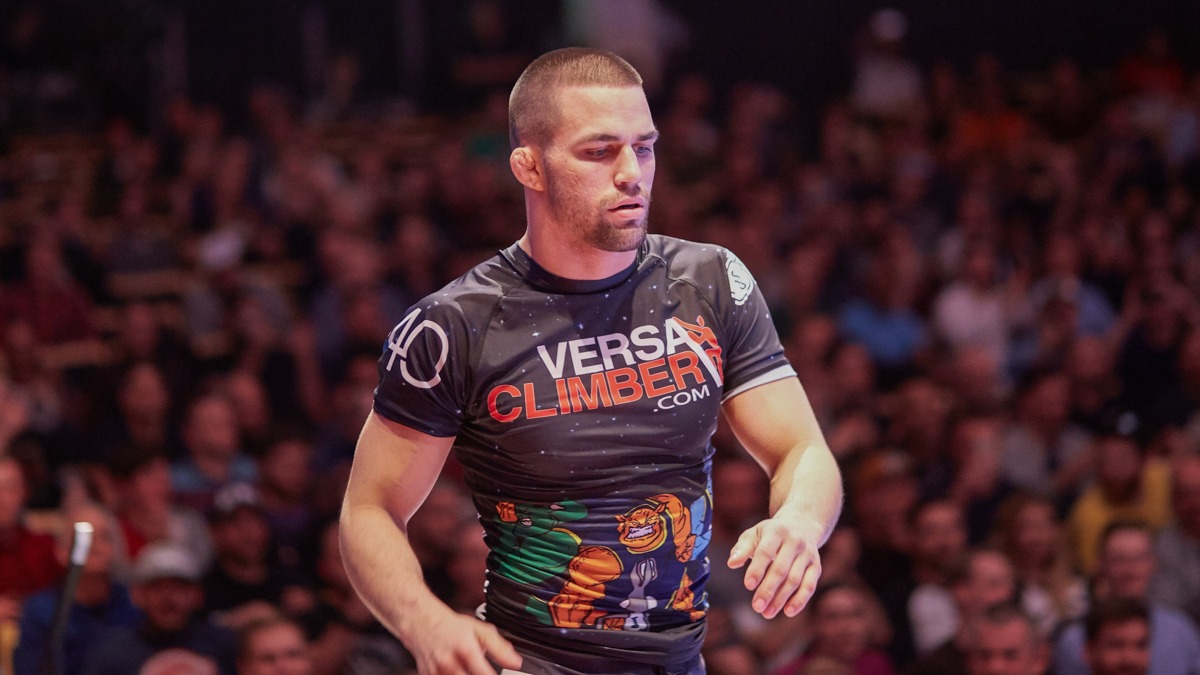 Regardless of whatever beef he and Ryan may have with Terra, his plan is to simply go out there and do what he does best without being affected by any personal drama.
"I'm a professional," Tonon said. "I'm there to do a job. I'm there to win, and I'm there to entertain. I have those two goals in mind, and nothing's going to distract me from that."
Tonon will be joined by teammates Gordon and Nicky Ryan on Saturday, the former going up against Felipe Pena and the latter against Kennedy Maciel. Each match will have a thirty-minute time limit, and you can watch them all LIVE right here on FloGrappling.
How to Watch
ON TV:
Now available on Roku and Apple TV 4 -- download the FloSports app today.
STREAMING:
Available only on FloGrappling for $20 monthly or $150 yearly. A yearly FloPRO subscription provides access to ALL FloSports sites.
SIGN UP HERE