It's just over halfway through the UAEJJF's Grand Slam series of events, and Gabriel Arges (view profile) has a very clear goal in his mind: to be the No. 1-ranked black belt men's athlete of the 2016-2017 season.

With six gold and a silver medal, Arges is the top-ranked athlete with 840 points heading into the Abu Dhabi Grand Slam on Friday, Jan. 13, and Saturday, Jan. 14. Chasing him is Jose Junior, with 770 points. First place at a Grand Slam event is worth a very valuable 200 points, pushing Arges closer to the grand prize.

Watch the Abu Dhabi Grand Slam LIVE on FloGrappling on Friday, Jan. 13, and Saturday, Jan. 14

The black belt with the most points accumulated throughout the season wins $25,000, a staggering amount of money for many jiu-jitsu athletes.

But for Arges, it's not just about the money.


The accomplishment of being the best professional athlete of the year for the pioneering UAEJJ federation gives me a strong voice to fight for the professionalism of out sport.
Arges had already decided that he wasn't going to compete in 2016's no-gi season, and the UAEJJF competition calendar matched his travel schedule.
He packed his gi into his suitcase and hit the road for a string of UAEJJF events, competing in the Los Angeles, Tokyo and Rio de Janeiro Grand Slams, the Las Vegas, Curitiba and Belém International Pro events and even the Colombian Nationals.
"It's not easy," Arges said. "You can't train as much when traveling every week. But the good side of it is you get a lot of tournament experience. I've been competing very calmly. It's almost like the competition becomes my training at that point."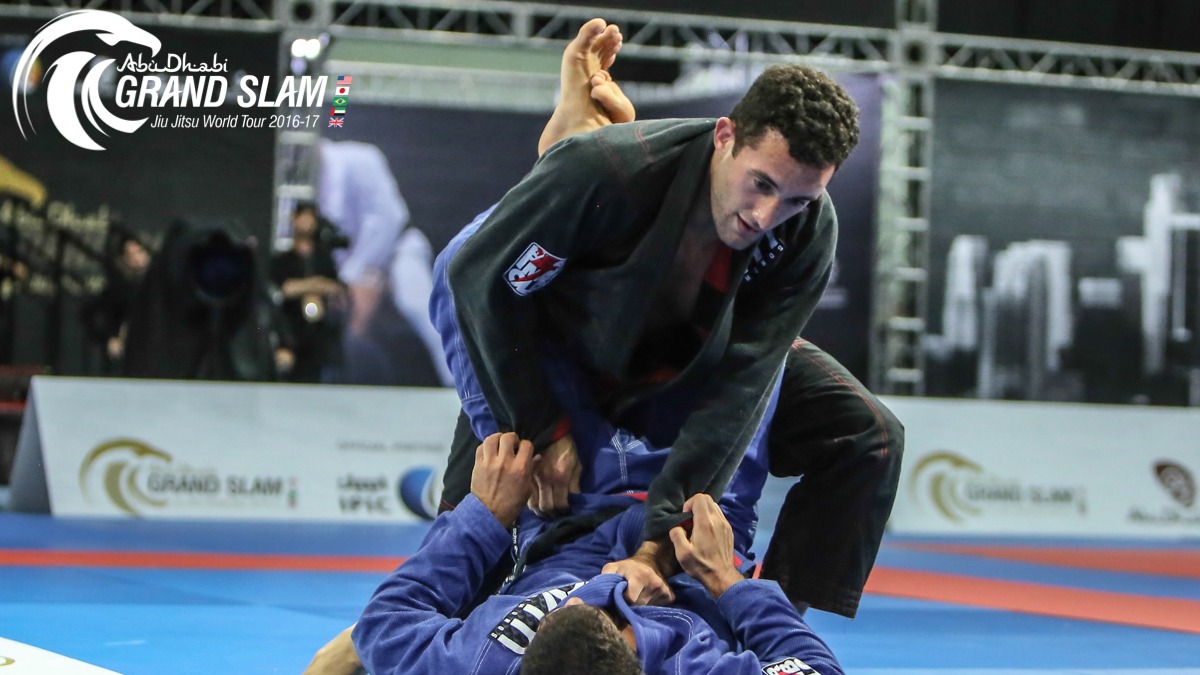 Gabriel Arges on top in a UAEJJF event. Photo: Ivan Trindade/Gentle Art Media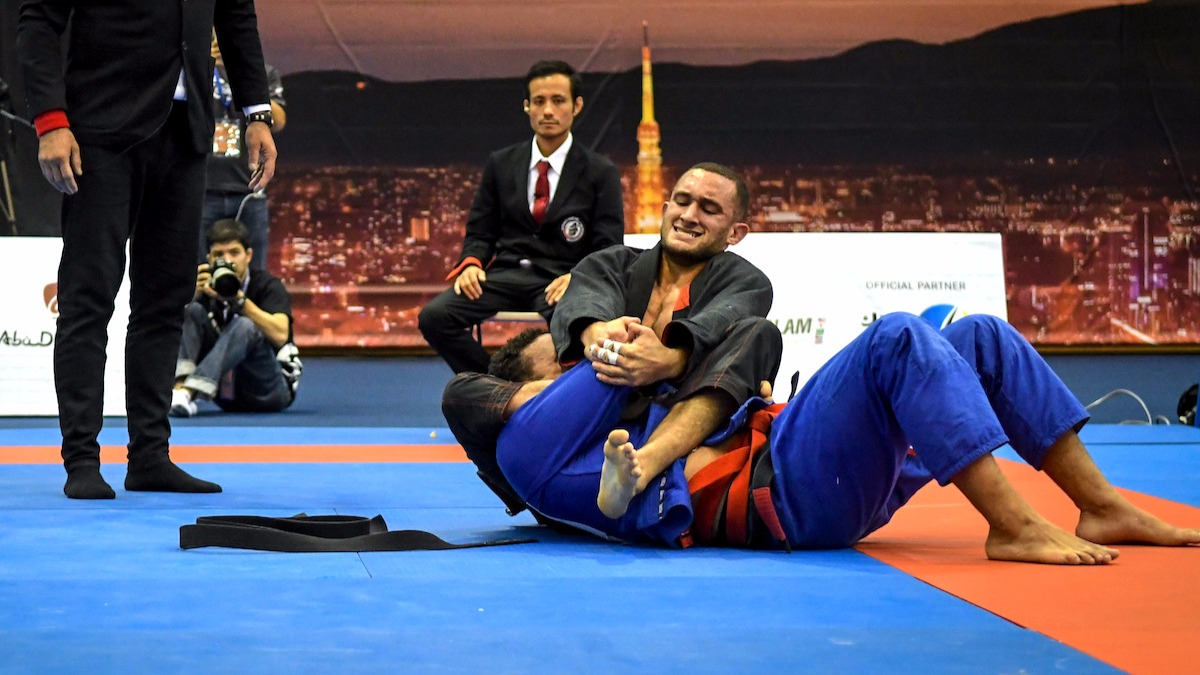 Gabriel Arges works to submit Faisal Al-Ketbi of the UAE in the -88kg division of the Tokyo Grand Slam. Photo: Chase Smith / FloGrappling
While Arges is firmly in the No. 1-ranked spot, it's not all been plain sailing.
The Grand Slam in Tokyo was the most memorable of the UAEJJF season because of the environment and good energy. I always dreamed of competing out there where the roots of martial arts are.
He enjoyed great success in Los Angeles and Tokyo but faltered in Rio de Janeiro, getting disqualified against Manuel Ribamar of NS Brotherhood following a scramble out of bounds that found him in a reaping position.
The Grand Slam in Rio was a bad turnout for me after getting disqualified on a weird situation. I lost some important points that hopefully won't matter at the end of the season.
The
Abu Dhabi Grand Slam
takes place on Friday and Saturday in the same arena where Arges
won gold at the World Pro
last year, so he'll be reminded of his success when he steps onto the blue and red mats.
Gabriel Arges vs Roberto Satoshi: -77kg Final of the 2016 World Pro

Victory, however, is not guaranteed.

Pretty much everyone who signed up is tough. It's a great mix between the local good guys out there and the qualified competitors flying out.
With Abu Dhabi and London Grand Slam events left to go, a number of International Pro and -- of course -- the World Pro at the end of the season, Arges is focussed on the end goal.
And if he succeeds in winning the $25,000 grand prize?
I would invest the money on my new instructional website and do a celebration party for my team!
Related posts:

•
Najmi vs DJ Jackson, Tonon vs Arges Headline Mega Sub-Only Event in LA

•
Gabriel Arges Rolls With Nathiely Jesus

•
Just Five Months At Blackbelt Arges Wins World Pro Gold

•
Gabriel Arges vs Roberto Satoshi, Abu Dhabi World Pro 2016
•
Gabriel Arges Gets Black Belt At No-Gi Worlds
---
How to Watch the Abu Dhabi Grand Slam
ON TV:
Now available on Roku and Apple TV 4 -- download the FloSports app today.
STREAMING:
Available only on FloGrappling for $20 monthly or $150 yearly. A yearly FloPRO subscription provides access to ALL FloSports sites.
SIGN UP HERE
Sign up to the FloGrappling newsletter and never miss an event or a story