Create a free account to unlock this article!
Get Started
Already a subscriber? Log In
We commissioned photographer Michael Sears to document the training of a small independent jiu-jitsu team with little resources but plenty of heart.
The first thing that caught my eye when I entered Mt. Vernon, Illinois, was the sign "Population: 15,000." It's not where you'd expect an up-and-coming team with several World and Pan championship medals to reside.
This is America's heartland and a long way from the sunshine of California or Florida or the hustle and bustle of New York.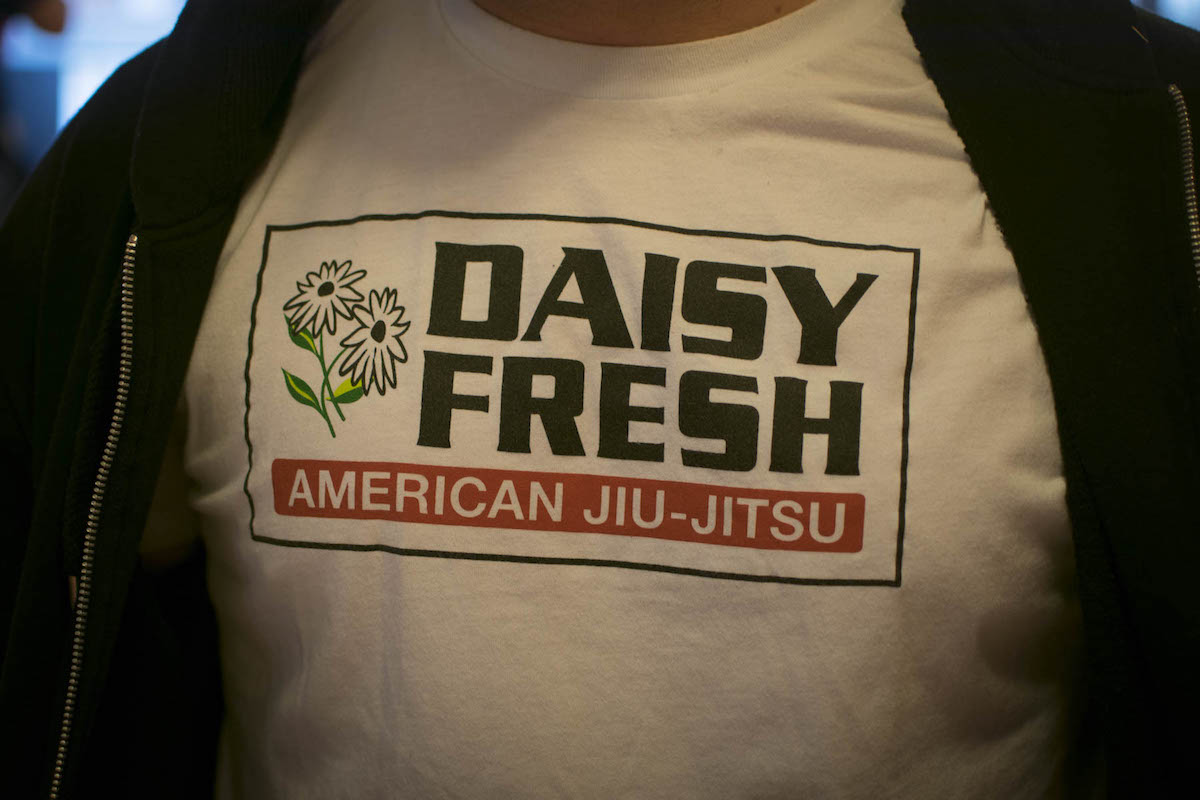 I came here to shoot a photo essay with Pedigo Submission Fighting, a tiny team making a lot of noise thanks to athletes such as purple belt Andrew Wiltse and a growing squad of tough-as-nails white belt competitors.
When you pull up to the gym, it is easy to think you in the wrong place. The sign outside only reads "Daisy Fresh Laundromat." If you saw the Daisy Fresh American Jiu-Jitsu shirt released last year, it is a tribute to this little-known gym.
Opening the door you are greeted with old wrestling mats, cracked in places from freezing winters and blazing hot summers.
Hanging on the walls and piled in random places are what seems like an uncountable amount of gold medals. Andrew Wiltse and his younger brother, "Bird" -- both blue belt world champions -- live here, sleeping on mattresses they stow to one side during training.
The Wiltse brothers moved to this small gym to train with Heath Pedigo, their coach and mentor, and chase their dreams of success on the biggest stages of Brazilian jiu-jitsu.
All Photos by Michael Sears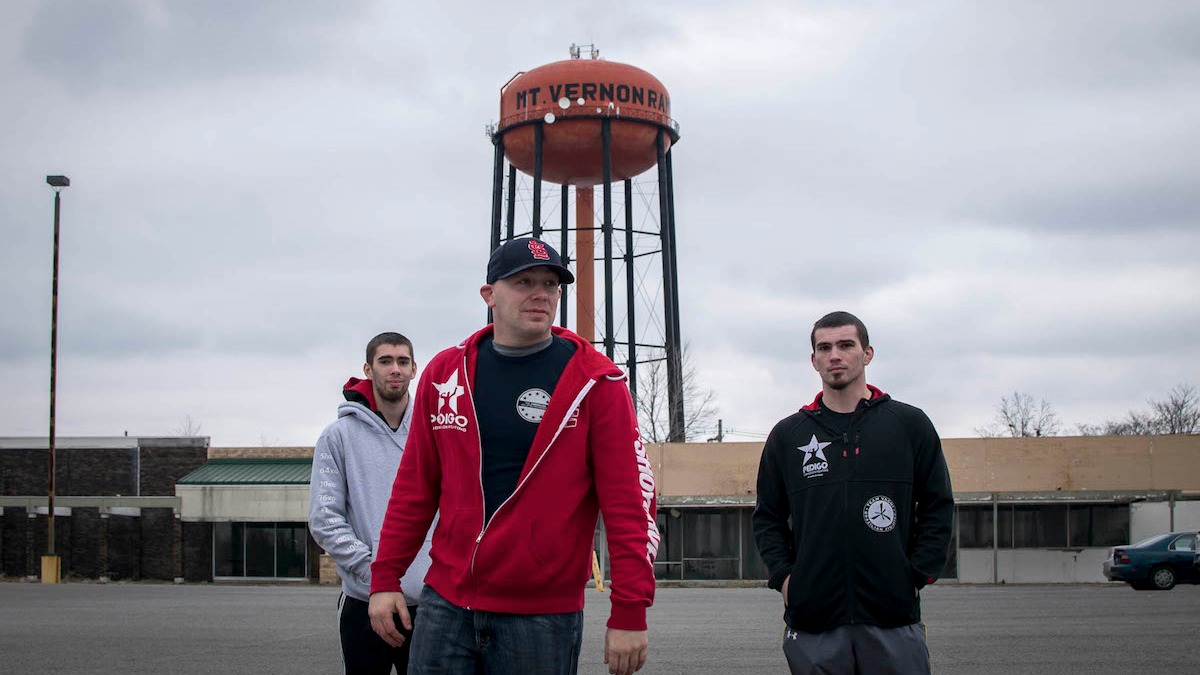 Pedigo (center, in red) met the Wiltse brothers Bird (left) and Andrew (right) in the Upper Peninsula of Michigan at a small boxing gym.
"They are from an island in between the United States and Canada," Pedigo said. "Andrew was training in the boxing gym with their team on a very small gymnastics mat on a basketball court. They had a small group that got together and practiced judo, boxing, and grappling. I trained with them and then spoke with Andrew after, and he expressed wanting to come and train jiu-jitsu with us.
"With literally several feet of snow on the ground, I had heard that him and his brother weren't living in the best conditions, and so I offered them to come and live with me in the gym. They did, and I've been stuck with them ever since!"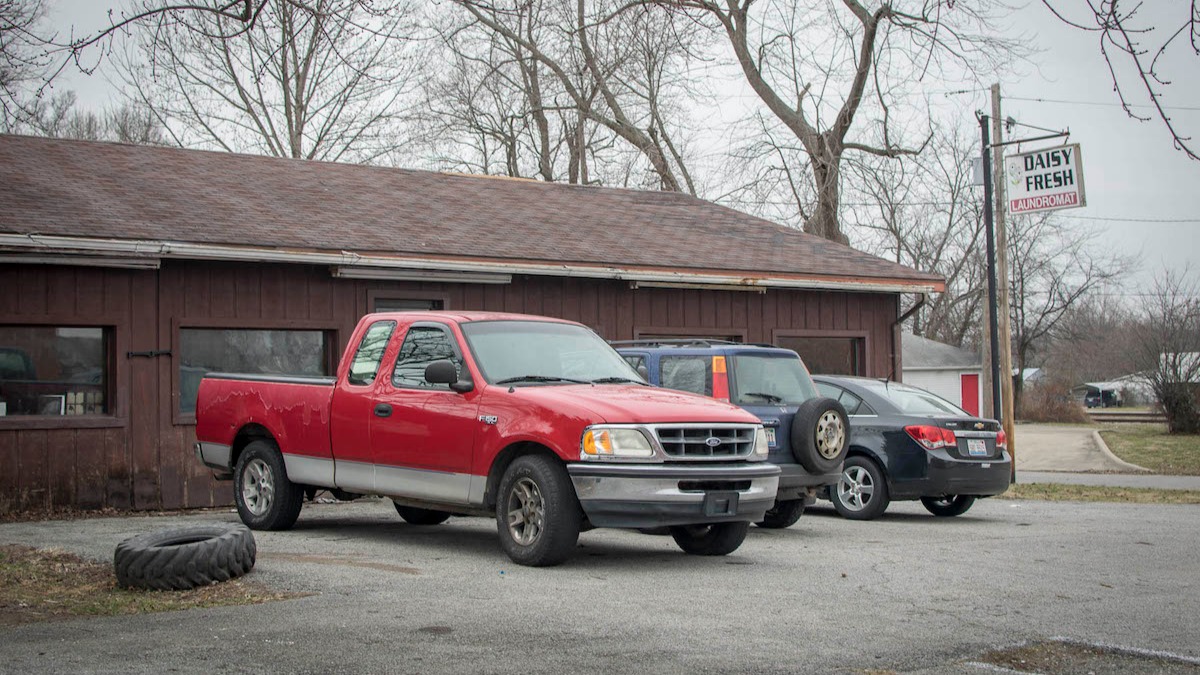 "I've never looked at being from a small town as a disadvantage," Pedigo said. "I've always felt like its that much more of a reason to work hard. I think the crew looks at it the same way. We know we don't have an amazing facility, but it doesn't stop the crew from having the desire to be the best, to work harder than everyone else regardless of where they are in the world."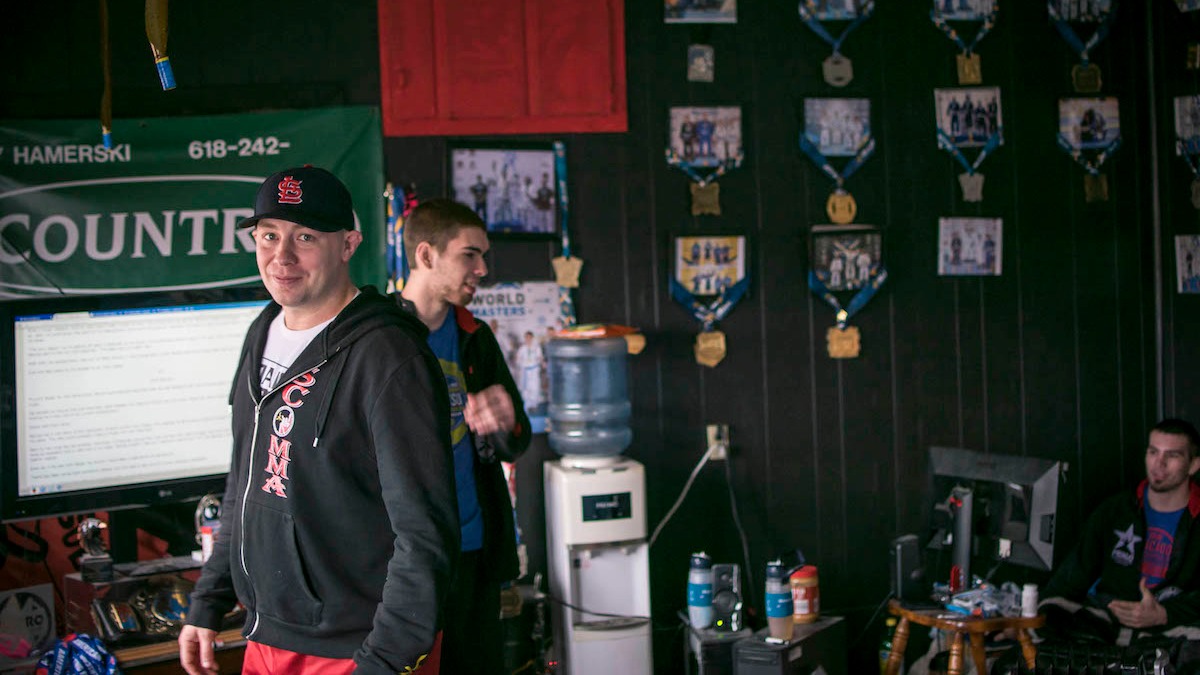 "We are a very close group," Pedigo said. "We learned early we have more success by helping each other succeed. I think that is the most important thing you can have in a team. They push each other and all have the same goals in mind."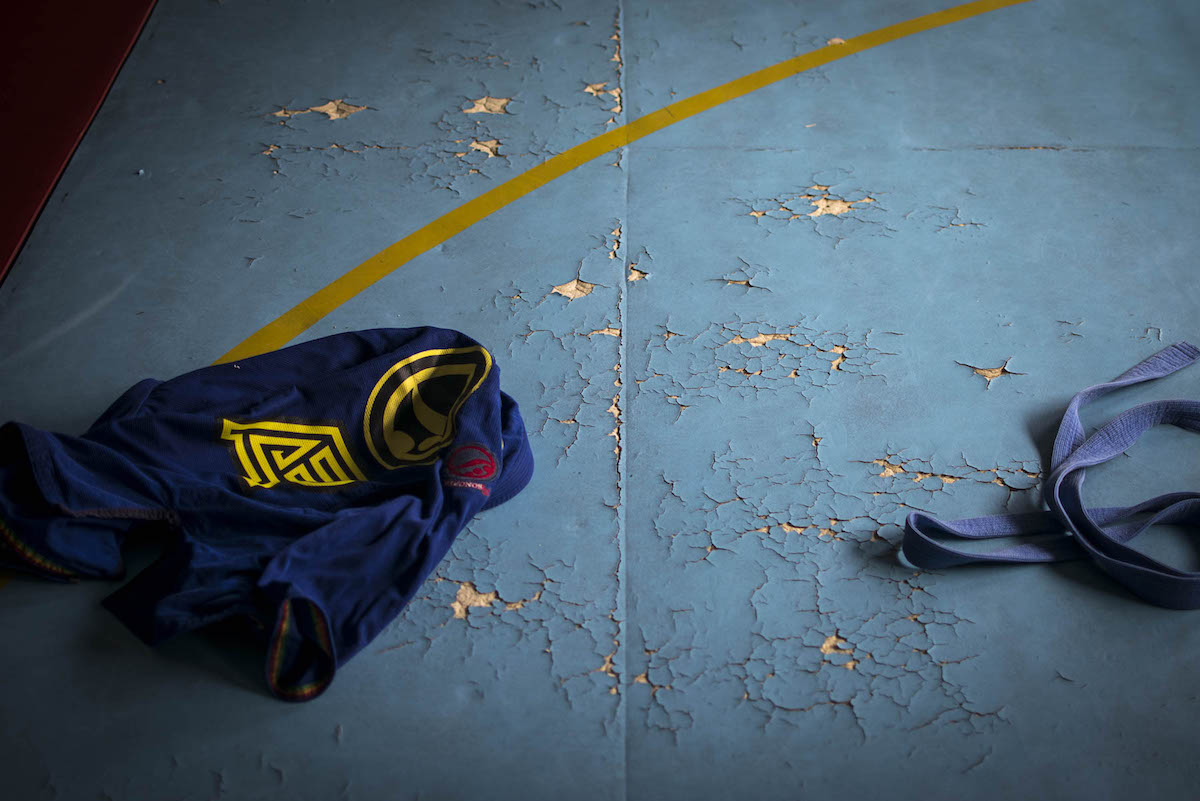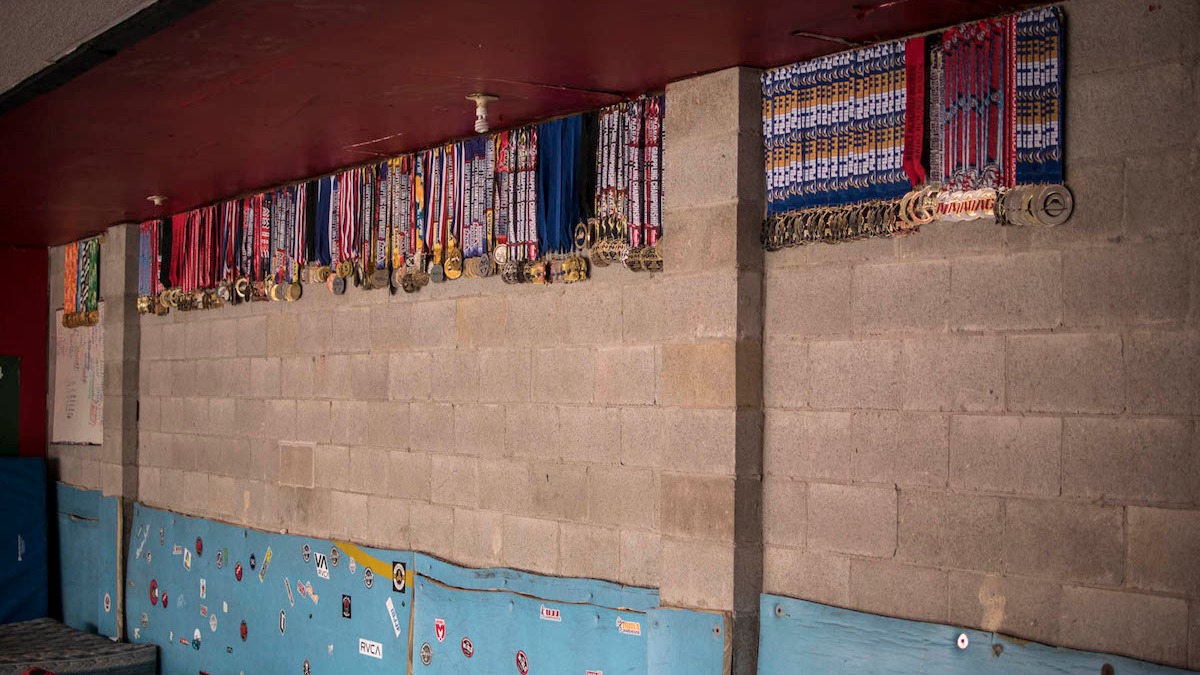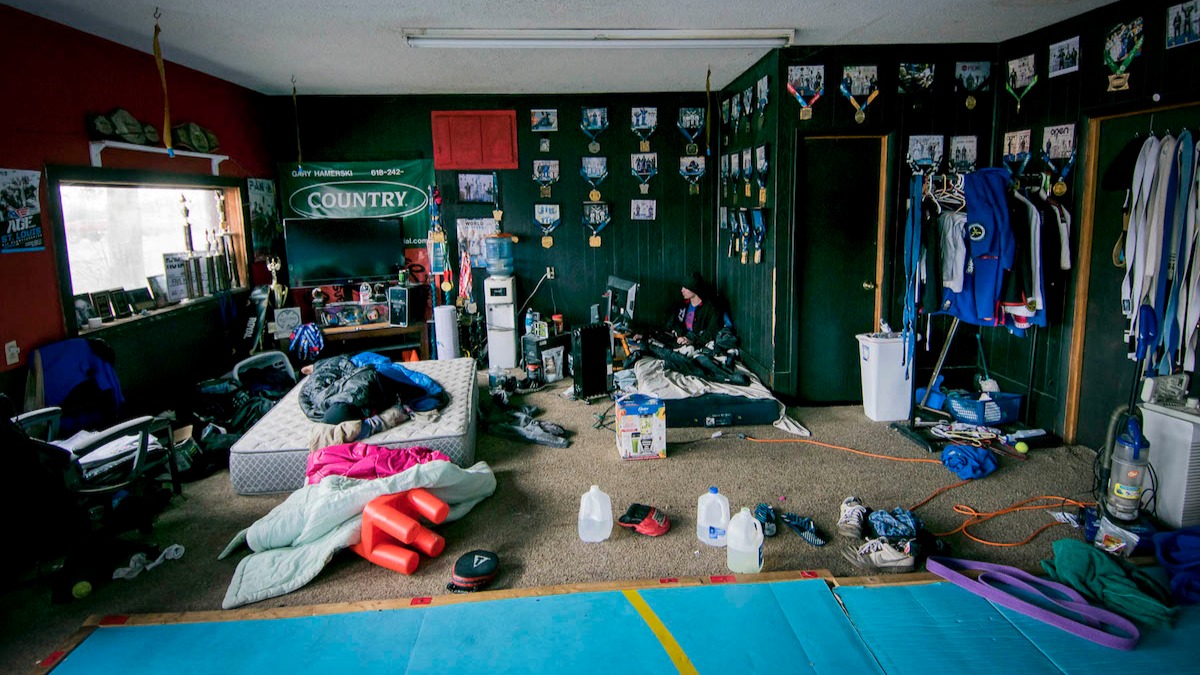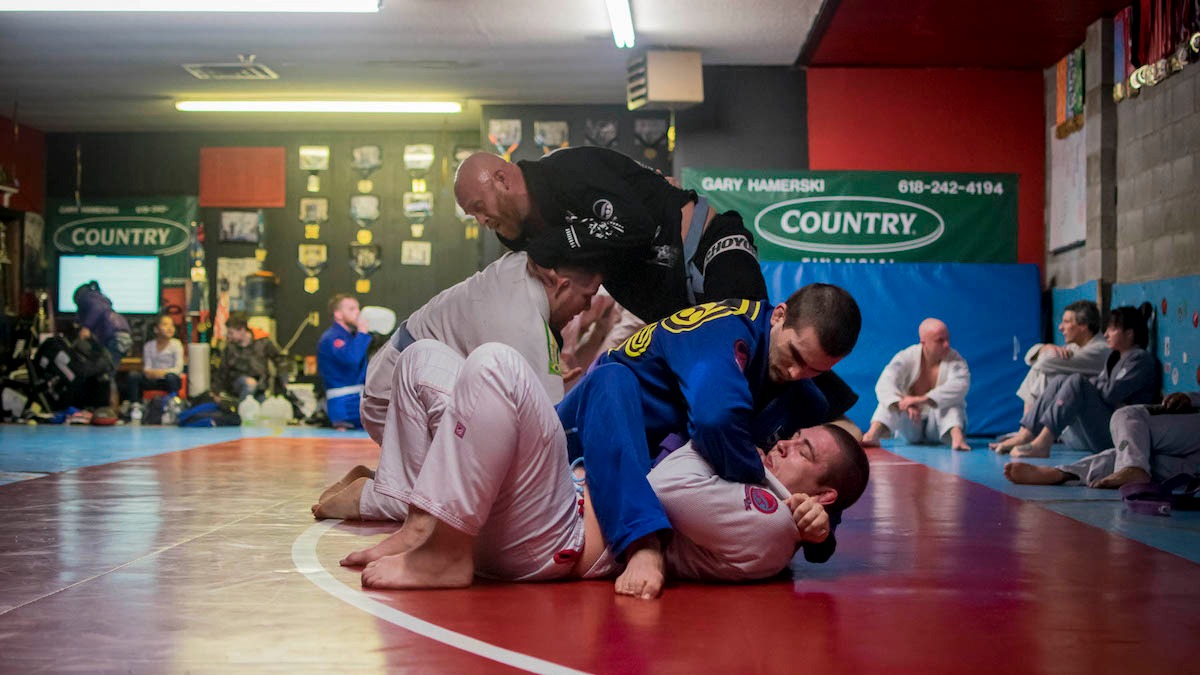 "Man, our classes get intense -- it's not uncommon for visitors to run out the door to throw up," Andrew Wiltse said. "We only have competition classes. Every day is hard drilling and hard rolling. Being pushed to your limit by a room full of Pan and World champions while Heath is talking in the background, instilling the competition mindset into us, its life changing. This team is the reason behind all of my success."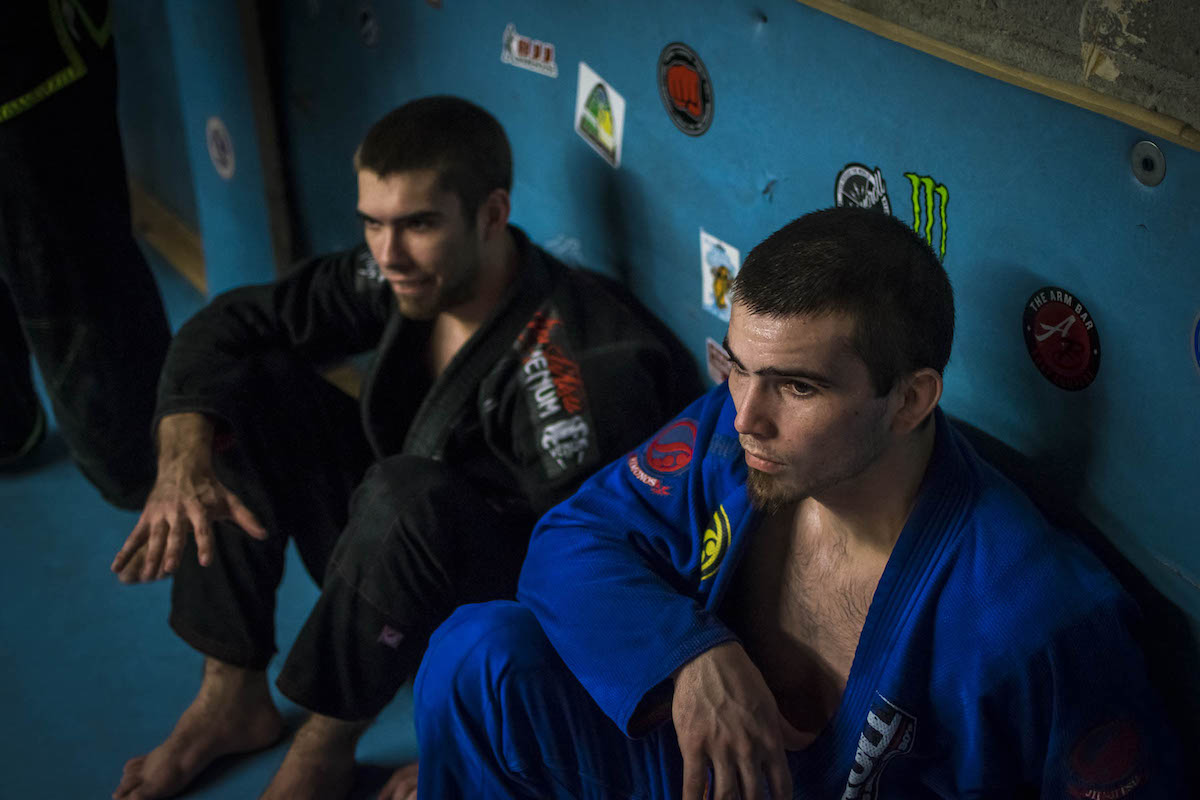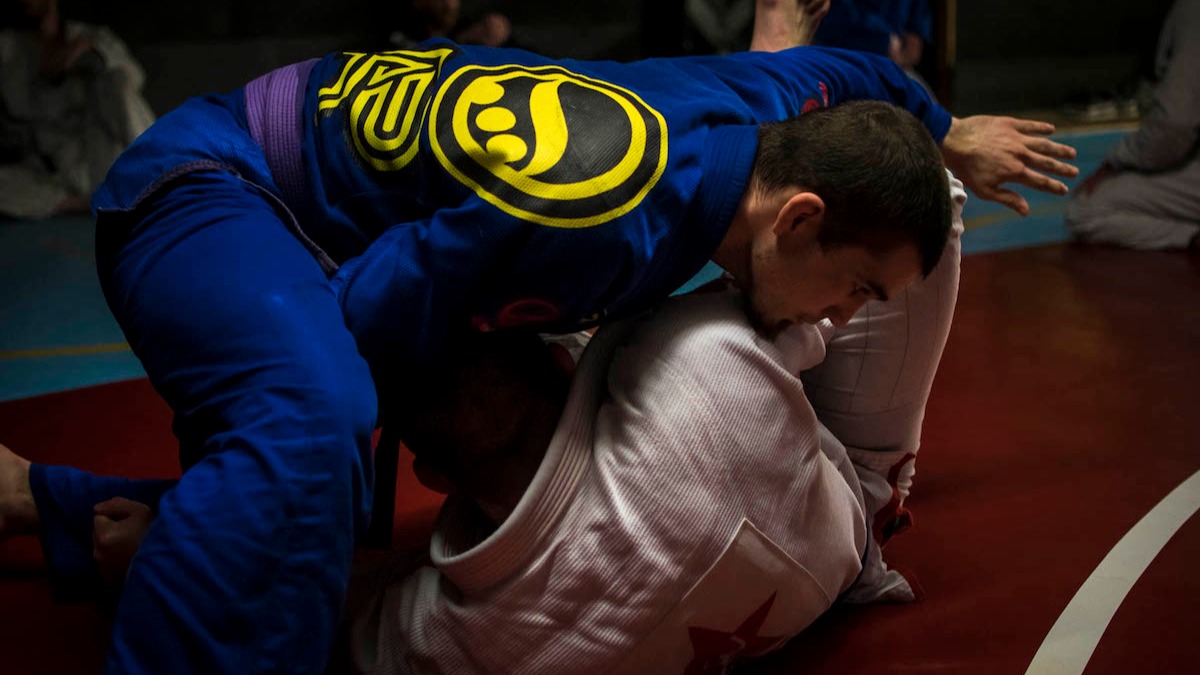 "They train very hard: drilling, conditioning, training, and teaching the kids program every day," Pedigo said. "They do not miss training. They train hurt. They train tired and sore. They are very special and never make excuses. They are amazing students, coaches, and especially friends."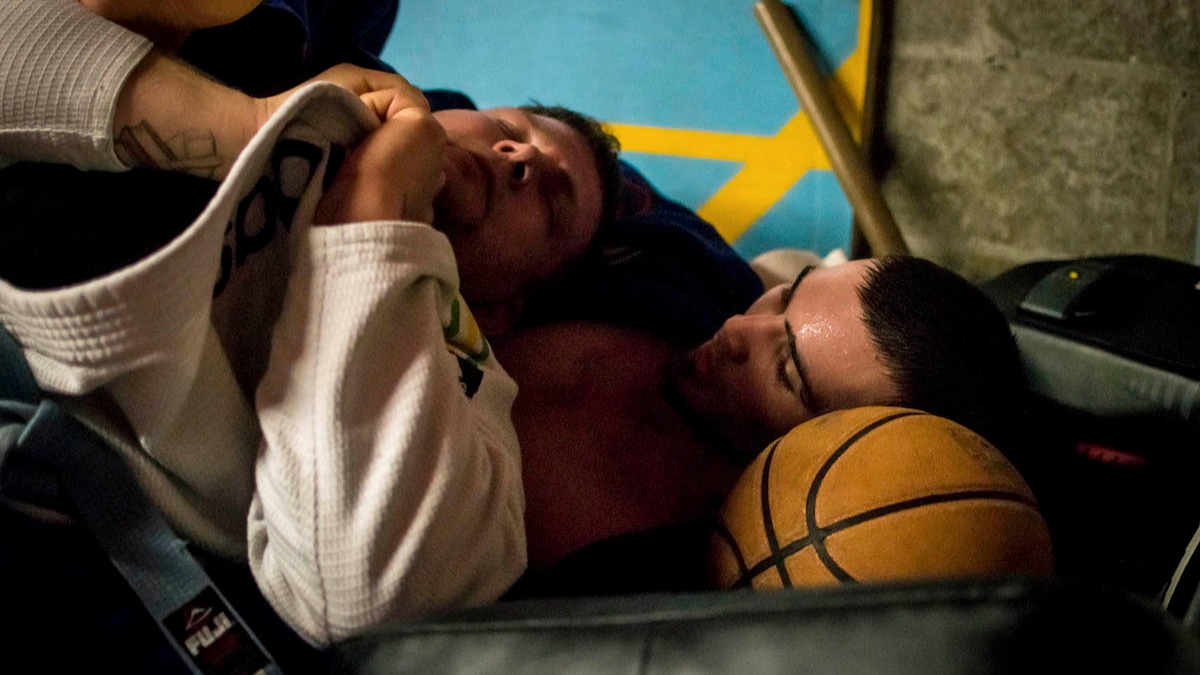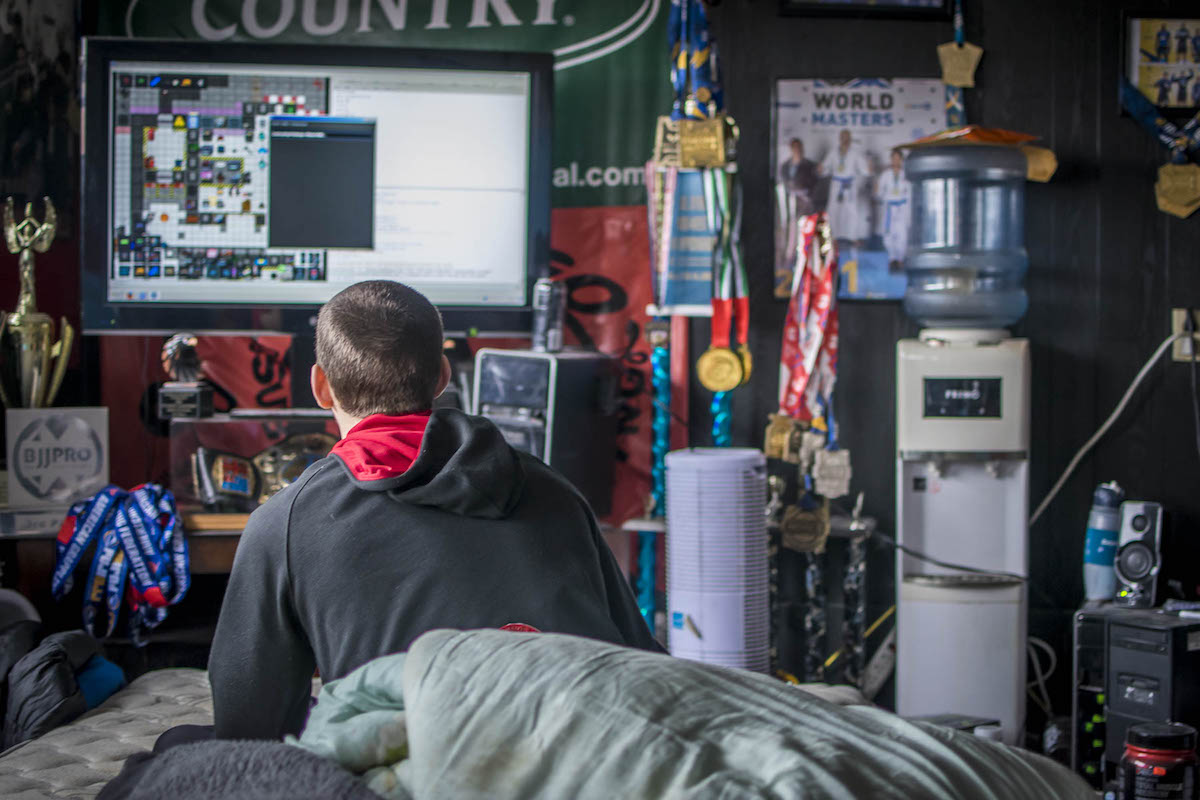 "When they are not training or studying, they read or play a game on their computer that I have yet to figure out," Pedigo said. "I think it's way out of my league even trying to explain!"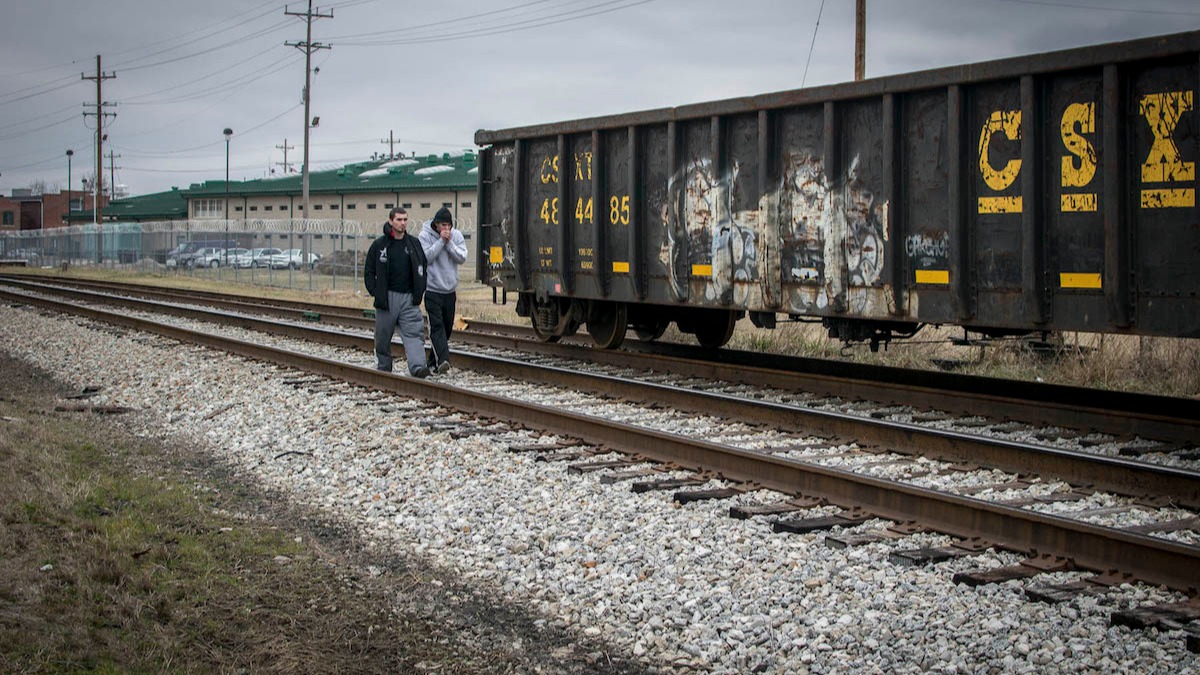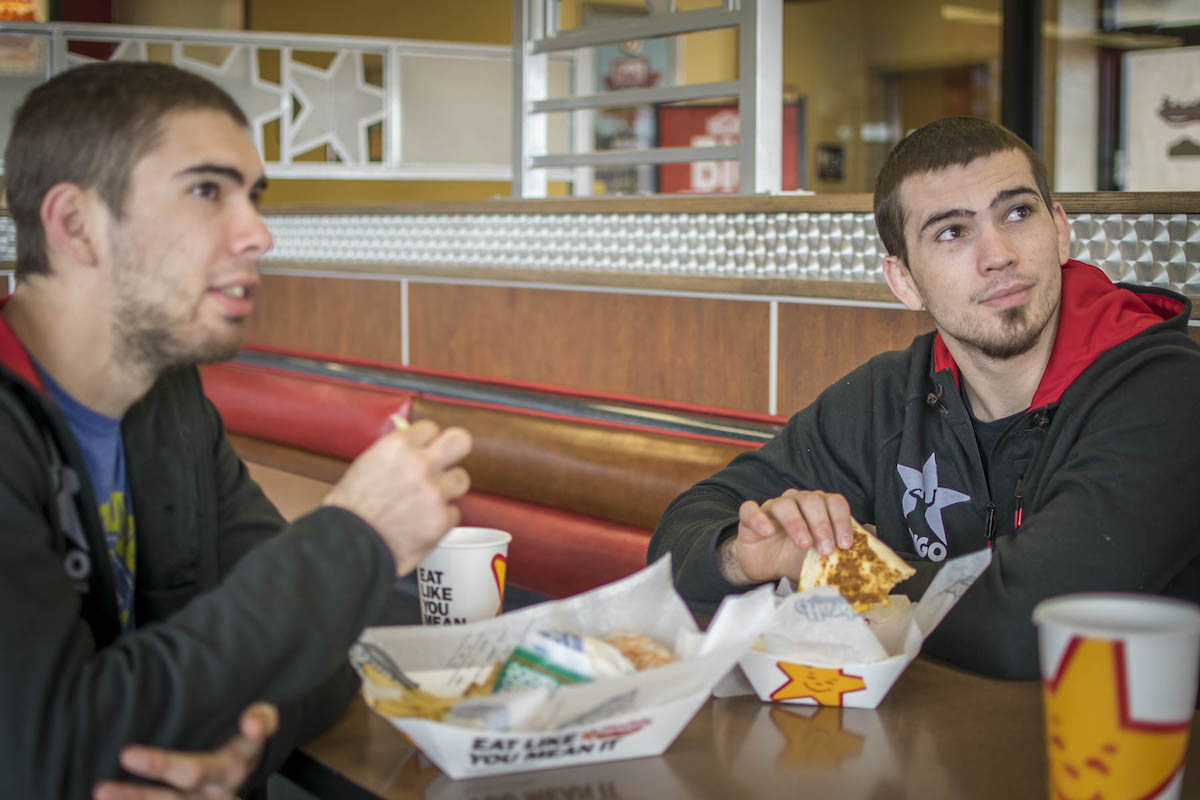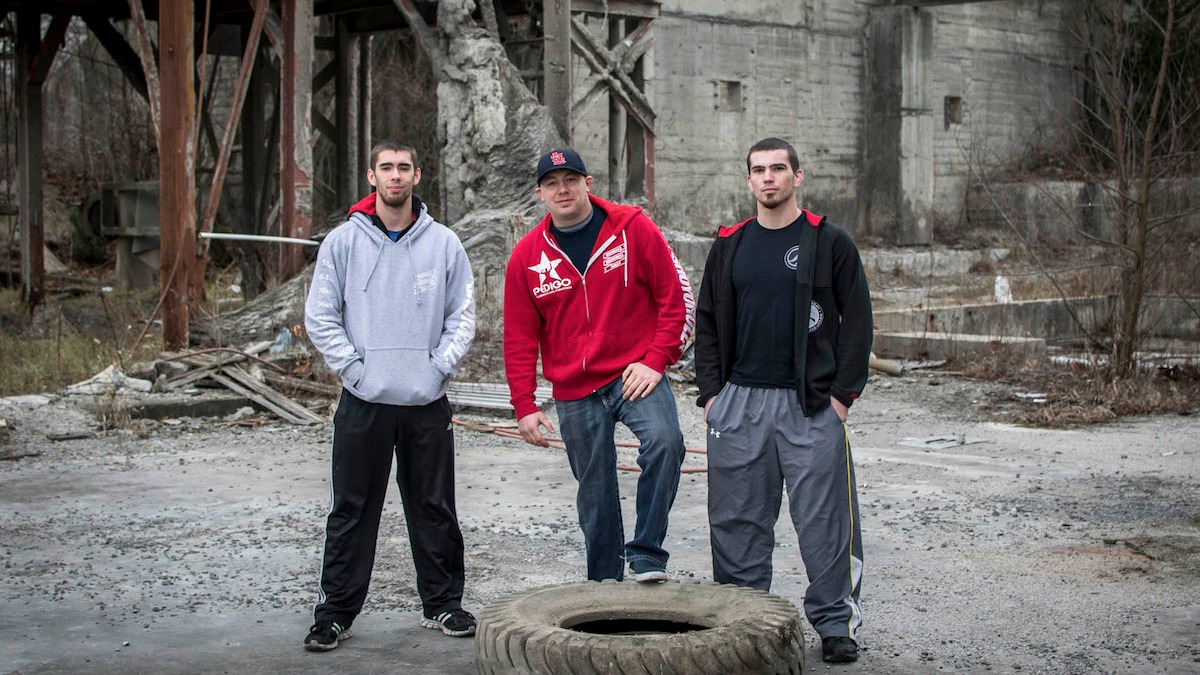 "I'm looking forward to going against guys who I've been seeing in competition for years, and who have advanced in skill right along with me," Andrew said. "Long term I want to show the world that you really don't have to come from a big city or a big gym to have success. It's all about how you train and who you have supporting you."
---
Michael Sears is a purple belt training out of Carlson Gracie Jiu-Jitsu in Chicago. Check out his other photo essay for FloGrappling, 'The Real Experience Of Training At Unity Jiu-Jitsu'. Follow him on Instagram.