Team Lloyd Irvin markets itself on its ability to make world champions. While the organization attracts a lot of big-name athletes to its team in Camp Springs, Maryland, it also prides itself on having one of the most successful kids competition teams in the D.C. metropolitan area.

The TLI kids program has produced a number of talented athletes on the competition scene, including Shane Hill, Malachi Edmonds, and Aarae Alexander.

Alexander has won six world titles in the colored belts and recently graduated with a degree in civil engineering. The 22-year-old black belt is now pursuing a career in her field but doing it all alongside her dream of becoming a world champion.

Unlike most athletes who train and compete full time, Alexander is adamant that she can be highly successful in both jiu-jitsu and engineering.

She'll have the perfect chance to do just that when she faces off against Talita Alencar in the Five Grappling Lightweight Super League on Saturday, July 15, in San Diego.

​​Watch Five Grappling Lightweight Super League LIVE or On Demand ONLY on FloGrappling!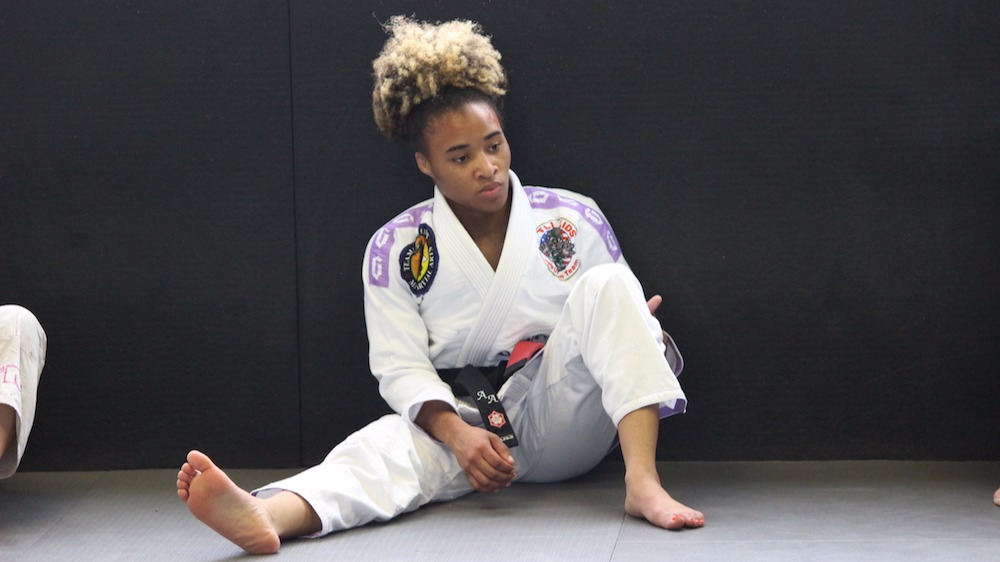 ​Aarae Alexander. Photo: Nico Ball


The 3% philosophy
"There are 30 seconds left, you're on your feet, you're up two, and you have your grips. You won," TLI master Donny Achnick said during one of kids training sessions.
That's it. There was no doubt. There was no maybe. There was no room for argument. It's a pedagogical style that demanded confidence. It's about the clock, the strategy, and the points.
"If you win the grips, no one can take you down," Achnick instructed.
Do what you're told. Do it right. And you win the fight.
"Master Donny," the head kids coach at Team Lloyd Irvin in Camp Springs, continued to drill home his point, eliminating any residual sense of doubt that may deter his students during a competition.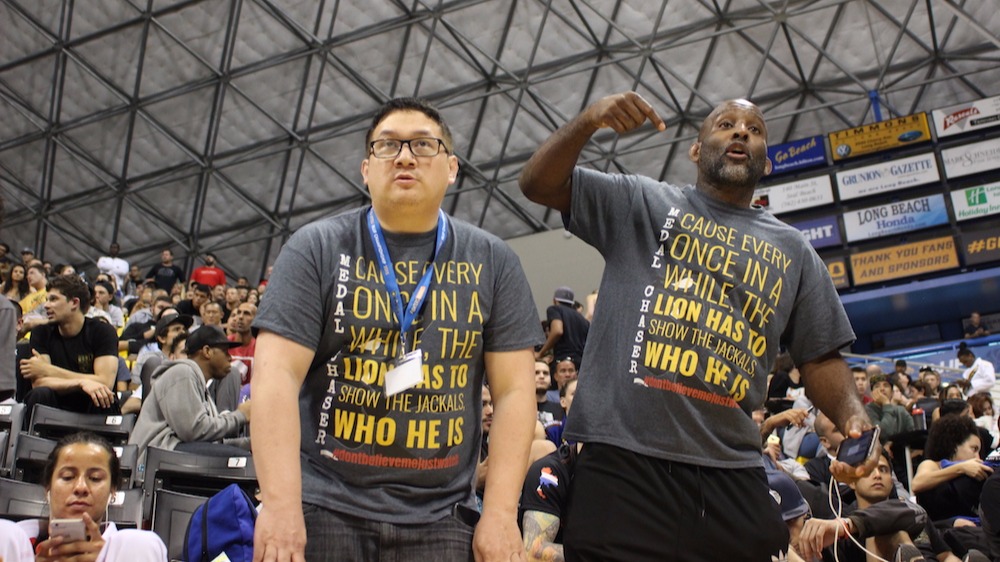 ​Donny Achnick and Lloyd Irvin. Photo: Nico Ball
For the members of TLI's "Medal Chasers" program, success is the result of hard work, and they pride themselves on being one of the most intense training camps on the East Coast.
"It's a mindset that you have," Alexander said.
It's not making excuses. You're doing what you need to do and you're trying to be the best. You're trying to be the elite, in every aspect of life.
Their motto is three percent; as in, the top three percent of the population who are successful in life. To some people, it may seem highbrow, but to Alexander and her teammates it's about honesty. A lot of people dream of being a world champion, but the reality is there is only one spot at the top of the podium. Alexander and the rest of the medal chasers are trying their hardest to claim that spot as their own.
The path to black belt
Alexander got her first taste of jiu-jitsu when she was 9 years old, and her parents signed her up for the TLI kids summer program.
"The new kids would have quiet time, but I would sit and watch [them train] and be like, 'Oh, that was cool, I can do that,'" she recalled. "Then I started grappling and was pretty good. It kind of came naturally to me."
When the summer program ended, Alexander begged her parents to sign her up for classes. It did come naturally; she never stopped training and soon earned herself the nickname "10:55 assassin" for her scrappy style.
She won double gold at worlds as a blue belt in the juvenile divisions in 2009 and 2010 and returned to take gold for the first time as an adult in 2012. In 2014, she claimed gold once more, this time as a purple belt.
As a brown belt, Alexander claimed two silver medals at worlds and three IBJJF gold medals in New York before receiving her black belt in 2016.
Her technical style means she's tasted success, but she said that there is more still to come. Until recently, she has dedicated the majority of her time to studying. But now that she's graduated, she has more energy to focus training and competing.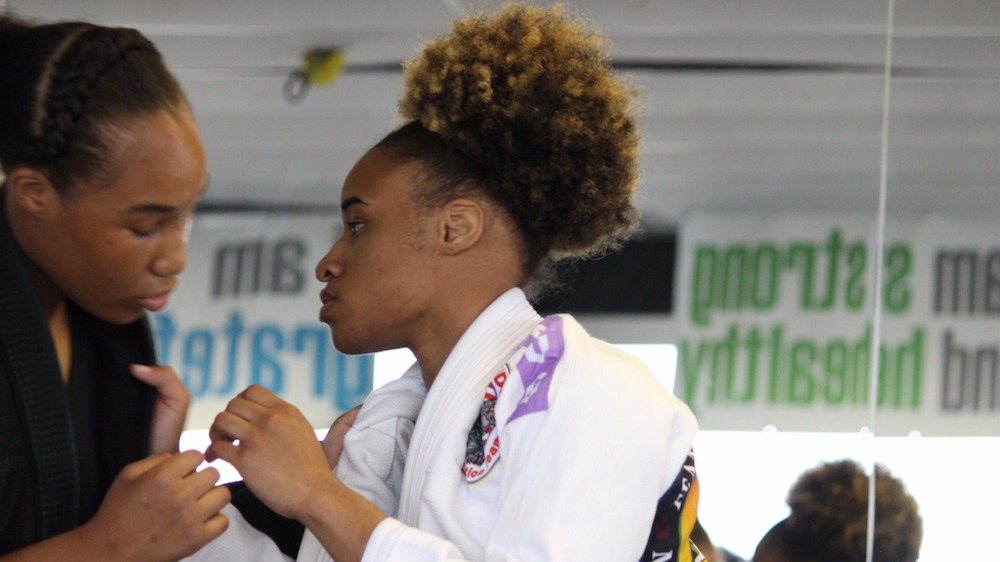 ​Photo: Nico Ball
Academic Excellence at the Expense of Training
The team's demand for excellence in combination with her parents' insistence on academic success meant that after receiving her first below-perfect grade, Alexander's training was restricted to only two days a week.
After high school, college was no better. While her friends were enjoying the newfound freedom of higher education, Alexander was at home battling with engineering homework that took up to two hours to complete.
You have to be focused. No parties. Just work and study, but anything is possible if you put your mind to it.
About her college experience, she says: "I always try to do my own thing, even though people say it's impossible to compete at the highest level and be in school. I can do both. I can do whatever I want to do. I didn't get this damn degree for nothing."
[instagram url="https://www.instagram.com/p/BUXh2MUlcko/?taken-by=aarae_bjj" hide_caption="0"]
While her teammates were grinding six days a week preparing for tournaments, Alexander was juggling the responsibilities of training, studying, and working an internship for the last five years.
"I'm out here competing with people that train three times a day, seven days a week and I graduated on the 20th and did a 10-day camp and I was able to see where I'm at and I'm OK with that," she said at the 2017 IBJJF Worlds.
Technical Perfection
Lloyd Irvin attributes Alexander's success to TLI's overall training strategy, one that involves strict focus and attention to detail.
"She stays with her game," Irvin said. "She's always able to get people into her game. Two times a week she's working on these things specific to her game, because if you're attacking a person you're attacking with your system, and if they can't stop that, then you can submit them."
You can see the focus when she drills. There is no small talk or smiles. When master Donny finished speaking, everyone silently broke off into pairs.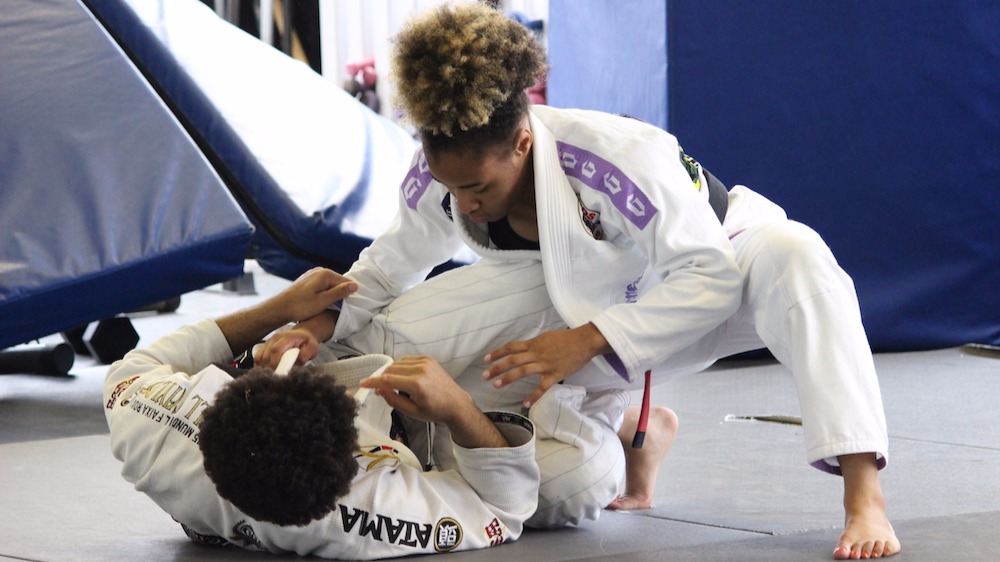 Secure the lapel, block the hand, adjust the feet, reposition pressure, then switch the grip. Their movements were slow, precise, and focused. It seemed more like ballroom dancing than fighting.
As they drilled, Irvin weaved among them and meticulously corrected mistakes, counting and recounting repetitions until each movement was executed correctly.
In competition. Alexander's movements are a reflection of her training: She is calm and calculated. She secures the position and waits for an opportunity, all while listening acutely for instruction from the sideline.
"I like solving problems," Alexander said. "I think you can see that in the way that I grapple. I'm not flashy. I'm very technical, kind of like playing chess."
Go hard or go home
The medal chaser mentality provides no room for excuses or shortcomings. It means striving to be the best, and it's a philosophy that has pushed Alexander to set ambitious goals both on and off the mats.
"Being a three-percenter is doing what other people won't do," she said. "You'll never hear me complaining that I only train two times a week."
Now that she's done with school, Alexander dreams of being just as successful in engineering as she does in jiu-jitsu. In fact, she went straight from worlds to a full-time job in Washington, D.C., but is still looking to compete as much as possible.
With a little less than a year as a black belt and the newfound freedom of having finally graduated, Alexander is hungry for more opportunities to prove herself.
Along with her upcoming matchup against Alencar on Saturday, you can most definitely expect to see Alexander competing in her hometown at IBJJF Open in Washington D.C., this September.
I fixed a lot of mistakes that I made at Pans and Worlds. I'm constantly improving, constantly trying to be better. I want to be one of those people that you know is going to the finals when you see my name in the division.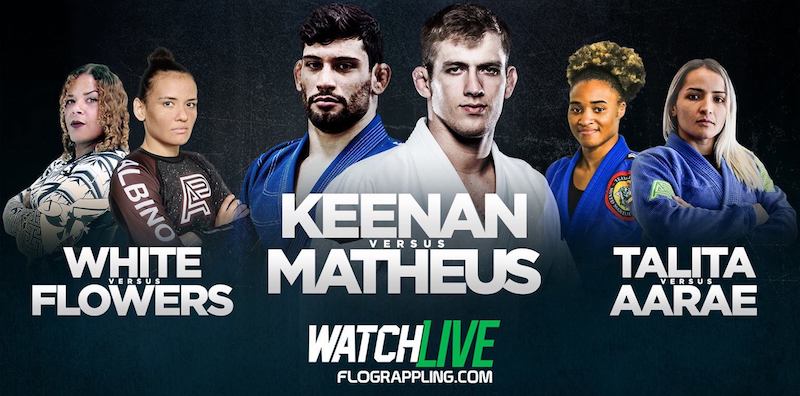 How to Watch Five Grappling Super League
On TV:
Now available on Roku and Apple TV 4 -- download the FloSports app today.
STREAMING:
Available only on FloGrappling via monthly or yearly memberships. A yearly FloPRO subscription provides access to ALL FloSports sites.
SIGN UP HERE