Eddie Cummings is the nicest guy who can break your legs like matchsticks. The 32-year-old black belt is a collection of paradoxes neatly packaged into a human body.

He's utterly brilliant but abandoned a promising future in physics to become a professional athlete. He's small but dangerous.

And while his wide, deep-set blue eyes give him the appearance of being slightly out of his mind, the truth is that -- yes, he's got his quirks just like the rest of us -- you'll be hard-pressed to find a more down-to-earth martial artist at such an elite level.


Physics, poker, and physicality: meet 'The Wolverine'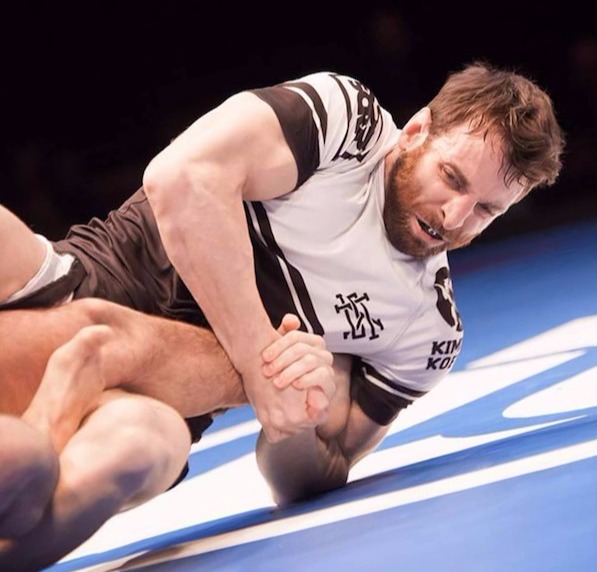 Currently boasting a lean, wiry frame, Cummings is set to compete in the -66kg division at the
ADCC 2017 World Championships
on Sept. 23-24 in Espoo, Finland, but he wasn't always built like an athlete. At one point in his life, he weighed 237 pounds while standing 5-foot-5. Although he originally dropped out of high school in ninth grade, he went on to study math and pre-med in college before dropping out of grad school.
He made some money tutoring and playing poker before getting married and returning to grad school for physics, but then, life pulled him in a completely different direction. He got divorced, quit physics, and in January 2010, found jiu-jitsu. A friend of his recommended for Cummings to come by to train after learning that he was a UFC fan, but Cummings -- like many new grapplers -- wasn't really prepared for what he was about to get himself into that day.
"I got my ass kicked. Like, a lot," Cummings told me in a recent interview at the Pure Hart training center in Astoria, NY.
As we sat on the sweat-covered mats following a particularly hot training session, it was hard to imagine Cummings ever getting completely dominated in jiu-jitsu -- especially after seeing him work his magic against the academy's skilled grapplers such as his longtime training partners Matt Kaplan and Jon Calestine.
"Just feeling that level of control someone could have over you… you go in like, 'Well, I'm kinda tough. I'd probably do all right,' and then you go in and there's just no hope at all, even with someone much smaller than you," Cummings said.
In his first training session, Cummings instantly fell in love with the amount of physical control that one human could exert over another.
"I wanted that power, so to speak," he said.
So he went after it.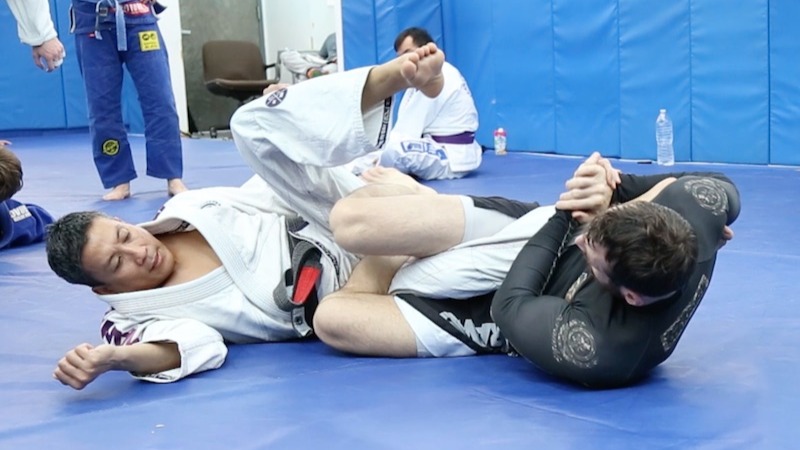 From day one he took the sport seriously, training hard despite the fact that -- according to him -- he wasn't very good.
"I guess I secretly always wanted to be an athlete, like a lot of guys, and most sports require a certain level of physical prowess, which I maybe didn't have," he said. "When I found jiu-jitsu, I found a sport where there's a large physical element to it for certain, but there's also a very large technical aspect, and you can overcome very physical grapplers with technical movements.
"I know that's kind of a cliche that gets thrown around a lot. And at the high levels, a lot of it isn't technique -- it's a lot of technique with a lot of beast mode strength, and the goal of overcoming that beast mode strength with pure technique is something I focused on a lot when coming up with new ideas.
I think that's what originally appealed to me: You can become an athlete by being smarter, not just stronger. I think it just fit really well with what I'd secretly wanted the whole time.
Cummings may have found his athletic jackpot in jiu-jitsu, but the mathematical, analytical side of him wasn't about to just disappear just because he'd swapped algebra for armbars.
It was truly good fortune, then, that he got his start at Tech Cell with his instructor, Krishna Mirja.
"From day one, it was all technical. At no point was it OK to power through," said Cummings, describing Mirja as being "rigid" with finding technical solutions rather than physically forceful ones. "Just having that voice in my head from day one was the key, so to speak, to unlocking future jiu-jitsu."
[instagram url="https://www.instagram.com/p/BYvn18ZHG7F/?igref=ogexp" hide_caption="0"]
Although Cummings places a lot of emphasis on how he "wasn't very good" when he started, his frequent and dedicated training enabled him to find success at both the white and blue belt level. He competed in his first novice tournament after just five months of training, and after moving to the city, he took a crucial step in his career when he began training at Manhattan's Renzo Gracie Academy.
"There are a lot of really good guys at Renzo's that really pushed me to be better at the purple and brown belt level," Cummings said, giving particular credit to John Danaher, Ottavia Bourdain, Garry Tonon, Gordon Ryan, and the academy's other black belts for helping him take his grappling to new heights.
After losing at the ADCC Trials at 170lb back in 2014, Cummings earned his black belt in January 2015… and from there, a true jiu-jitsu legend started to take form.
​​READ MORE: Obsessed With Jiu-Jitsu: Inside The Mind Of Eddie Cummings Part 2

---

How to Watch the ADCC 2017 World Championships
On TV:
Now available on Roku and Apple TV 4 -- download the FloSports app today.
STREAMING:
Available only on FloGrappling via monthly or yearly memberships. A yearly FloPRO subscription provides access to ALL FloSports sites.
SIGN UP HERE
Join The Conversation On Social

• Follow us on Twitter
@FloGrappling
• Follow us on Instagram
@FloGrappling
• Follow us on
Facebook
FloGrappling's hottest content, delivered to your inbox
Don't miss breaking news, feature stories, event updates, and more. Sign up for the FloGrappling mailing list today.