5 Of The Best Black Belts To Never Win A World Title
5 Of The Best Black Belts To Never Win A World Title
To become a World champion is every competitor's dream, but the position is attained by only a fortunate few.
Nov 29, 2017
by FloGrappling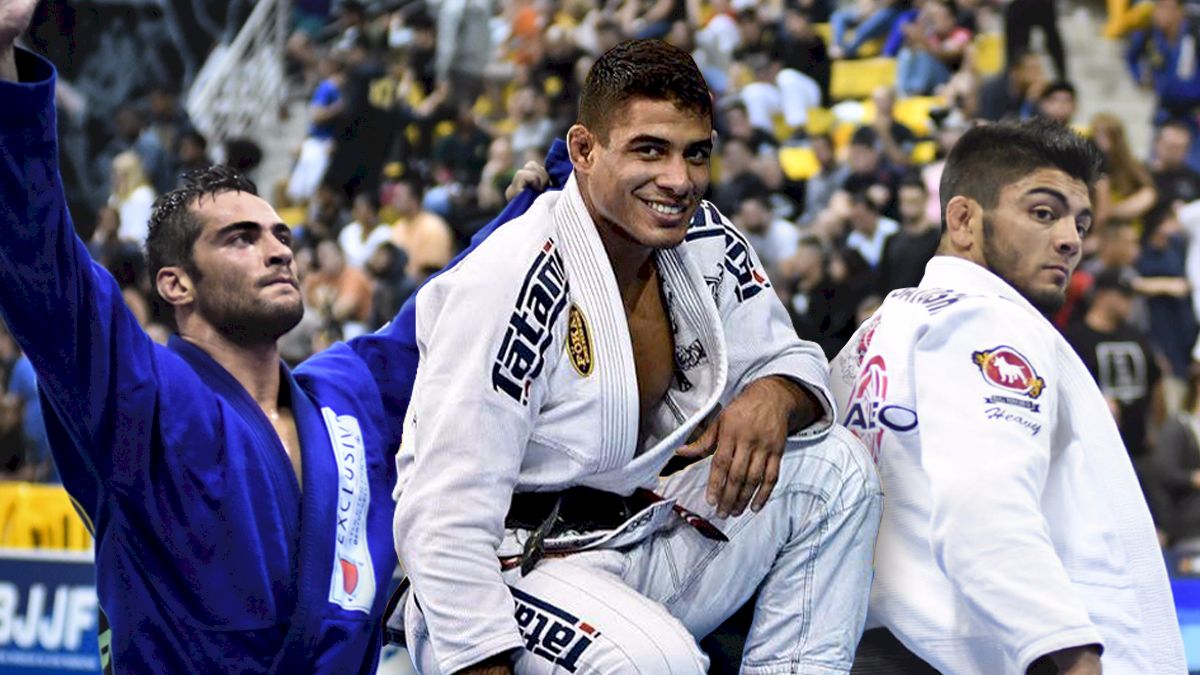 To become a world champion is every competitor's dream, but the position is attained by only a fortunate few.
There are various competitions and tournaments where one can be crowned a world champion, whether it's ADCC or No-Gi Worlds. In general the title is used to refer to an athlete who wins the annual IBJJF World Championships, a gi competition held every year in Long Beach, California.
With 192 male competitors at the 2017 World Championships and only 10 possible gold medals awarded in the men's black belt divisions, only 5 percent of all competitors get the honor of adding world champion to their resumes.
Here are just five of the best black belts to have never won a world title.
5. Luiz Panza
The Checkmat super heavyweight is a dynamic, fast-moving leglock machine. Training alongside the likes of ultra-heavyweight and absolute king Marcus "Buchecha" Almeida, you would have thought that some of that success would rub off on Panza, but unfortunately not.
Panza did win No-Gi Worlds in 2016 and is a two-time Pan champion (2014 and 2016), but the best he's managed at the IBJJF World Championships is a third-place finish, in 2013 and 2017 with a double bronze (weight and absolute) in the latter.
Watch Luiz Panza vs. Dillon Danis

---
4. Alexander Trans
Ultra-heavyweight Alexander Trans joined GF Team in 2015 after his departure from Checkmat. The Danish giant spent a large chunk of his black belt career in the shadow of teammate Buchecha, although they fought no less than six times even while still on the same team.
With Trans based in the UAE and training alongside the likes of Ricardo Evangelista and Igor Silva, he switched camps to GF Team and moved to Brazil in early 2016. The closest Trans has come to gold was in 2013 and 2014 when he twice took silver at Worlds, predictably losing to Buchecha both times.
Watch Alexander Trans vs. Braulio Estima
Unlock this video, live events, and more with a subscription!
Get Started
Already a subscriber? Log In
---
3. Roberto Satoshi
High-flying Brazilian-Japanese black belt Roberto Satoshi has a laundry list of accolades, but the title of world champion escapes him. He twice won the Abu Dhabi World Pro (2012 and 2014) and became European champion in 2012. In fact, Satoshi has won Worlds at every belt except black, winning blue in 2006, purple in 2009, and brown in 2010.
The Bonsai Jiu-Jitsu athlete was in fine form and came ever so close in 2017 but suffered a dislocated shoulder early in the final against Lucas Lepri, putting an end to his dream.
Roberto Satoshi is back after dislocating shoulder, wins Grand Slam
2. Kron Gracie
As son of the legendary Rickson, Kron Gracie always had a lot to live up to, and expectations of him were about as big as you can imagine. Gracie handled it well during his time competing in the gi, calmly dealing with high-profile setbacks (such as losing his first-ever match as a black belt by submission after a dominant brown belt career).
At the 2011 World Championships, Kron defeated Leandro Lo (via submission) and outpointed Michael Langhi but lost in the final on points to Gilbert Burns. The last time we saw Gracie compete in a grappling tournament was in 2013 when he won ADCC. Focused on his MMA career since then, it is unlikely we will see him return to the world championships and so his chance at taking this prestigious title may be over.
1. JT Torres
Jonathan Torres, universally known as "JT," is a European champion, a Pan champion, a No-Gi World and Pan champion, and he's even an ADCC champion — almost everything except IBJJF black belt world champion.
The Atos standout's collection of medals from Worlds include a silver in 2014 and three bronzes (2011, 2015, and 2016). The gold is the only one missing from his resume, and with the 28-year-old still very much active we may see him finally achieve his dream in 2018.