Twins in Jiu-Jitsu: There Are Many More Than You Probably Realize
Twins in Jiu-Jitsu: There Are Many More Than You Probably Realize
The Miyao brothers are the most famous twins on the jiu-jitsu scene, but they're not the only identical siblings tearing up the jiu-jitsu scene.
Jan 10, 2018
by FloGrappling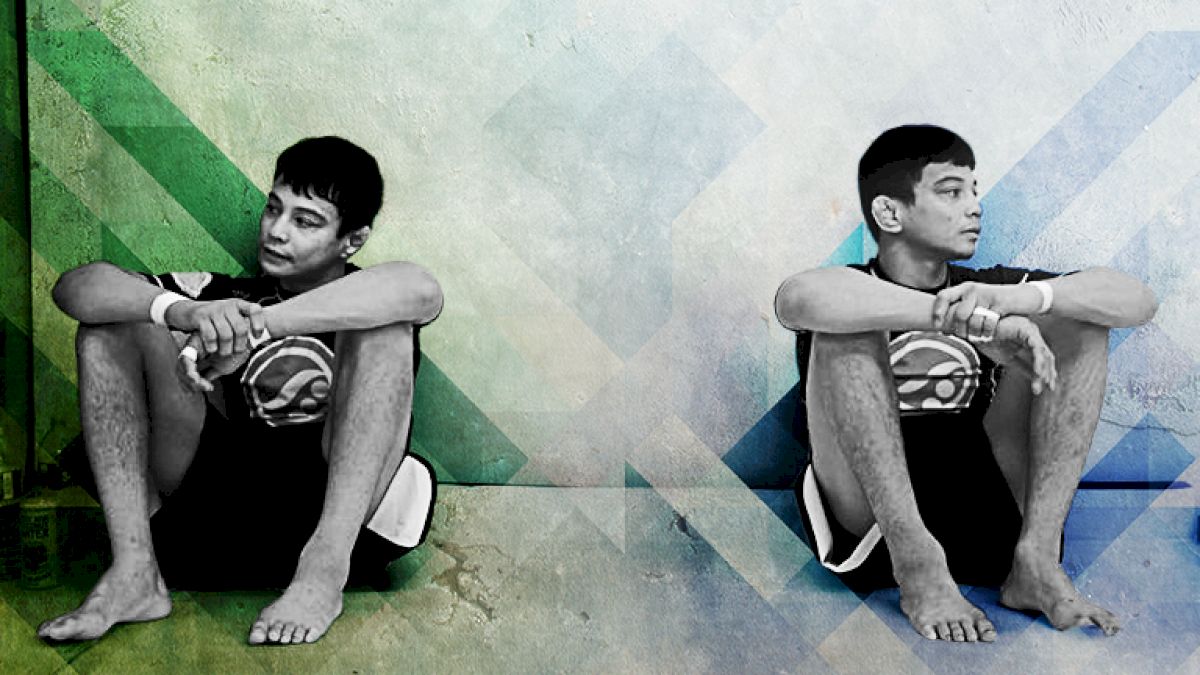 The Miyao brothers are the most famous twins on the jiu-jitsu scene, but they're not the only identical siblings tearing up the jiu-jitsu scene.
It can be confusing enough keeping track of the hundreds of competitors at a jiu-jitsu tournament, but imagine walking through the warmup area only to pass the same face within the space of a few steps! You end up feeling like Neo in the sci-fi classic "The Matrix" when he sees the black cat run by twice in succession: a glitch in reality.
While Paulo and Joao Miyao are the most well known, there is a surprising number of identical twins out there in the grappling world. But it may be because they stand out that we notice them more. The twin birth rate in the USA sits at 3.3 percent and 1.6 percent in Europe. In South America, it's as low as 0.9 percent.
We've heard how the Miyao brothers close relationship helped accelerate their training and was a crucial factor in their success.
However not all twins get along. Last year in Alabama, a man hit his twin brother over the head with a baseball bat because he didn't want to share his tacos. If twins can come to blows over tacos, what happens when there are submissions in the mix?
As we kept bumping into twins in grappling, we felt it was time to feature these intriguing athletes. We reached out to five pairs of jiu-jitsu twins, who range from black belts to teens.
Do they train together? Are they each other's best training partners, or worst? Does their relationship help their jiu-jitsu?
Find out more below...
The Twins
Kevin and Brian Mahecha
29 years old | Miami, Florida | Black belts
Marcos and Silvio Cavalcante
24 years old | Manaus, Brazil | Brown belts
Thamires and Jhenifer Aquino
22 years old | Sao Paulo, Brazil | Black belt and blue belt
Gilgamesh and Solomon Blanch
18 years old | Sydney, Australia | Purple belts
Tye and Kade Ruotolo
14 years old | San Diego, California | Green belts
---
Do you live together? Do you have a close relationship or are you more independent?
Brian Mahecha: Currently we live in separate apartment homes, but we're as close as brothers can get. Our progress and growth are dependent on us constantly pushing each other to get better and climb towards our goals.
Silvio Cavalcante: Yes, we live together, depending on the situation. But we're very close.
Marcos Cavalcante: I believe that we're so close, that if one of us got sick so would the other! We're always doing the same stuff, depending on where we are.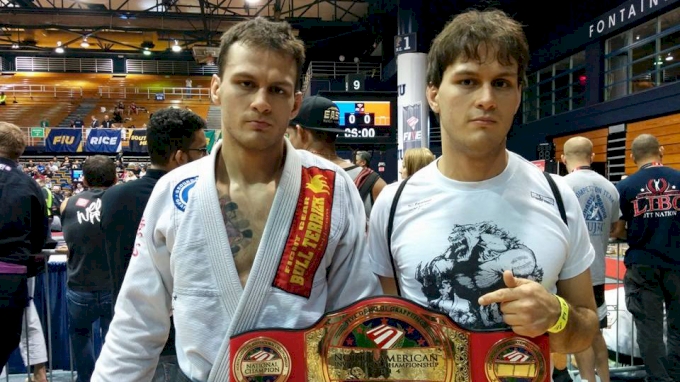 Kevin and Brian Mahecha
Thamires Aquino: Nowadays we don't live together. I live in Rio and my sister lives in Massachussets. When we lived together we would do some stuff together, but we had very different routines.
Jhenifer Aquino: We were always very independent. We started to study totally different things. We were never "glued" together. Once in a while we did some things together.
Gilgamesh Blanch: Yes, we live together with our family, and our family is very close.
Solomon Blanch: We have a really close relationship being identical twins and always have each other's backs, no pun intended.
Tye Ruotolo: We live in Huntington Beach, CA, with our family. We basically do everything together. School, train, surf, fish. We do get on each other's nerves sometimes, but I would say that we get along most of the time.
---
Who started to train jiu-jitsu first, and what was the reason to begin? Did one of you make the other one train or was it something you decided together?
Kevin Mahecha: We both started training jiu-jitsu the same time at American Top Team. We were both top ranked amateur kickboxers in the nation and wanted to do MMA, but in the process we fell in love with the pure jiu-jitsu side.
Silvio Cavalcante: We started together, but Marcos decided to go professional first. He pushed me to train harder.
Marcos Cavalcante: My older brother, Mario Cavalcante, gave me a lot of incentive. Me and Silvio always trained together but it was never serious. When I went pro I woke up a desire in him to train harder.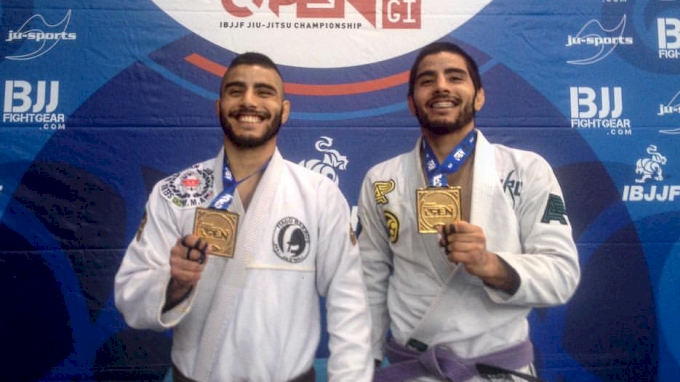 Marcos and Silvio Cavalcante
Thamires Aquino: I started before Jhenifer. The reason I started to train was because my first boyfriend already trained. I ended up inviting my sister, but she didn't follow through like me to become an athlete.
Gilgamesh Blanch: We started at the same time. We were training kung fu at the time and a purple belt by the name of Hadi Jomaa wanted to teach the kung fu kids jiu-jitsu for free as an extra class. We both liked it, as it was fun, and for little kids it felt better than standing there doing katas.
Kade Ruotolo: Our dad would wrestle with us at home when we were little kids. He was a blue belt at the time. We trained our first class when we were 3, and that's basically when we started. We both loved it.
---
Do you have anybody else in your family who trains?
Jhenifer Aquino: My husband, Matheus Gonzaga; my brother-in-law, Marcos Paulo Gonzaga; my sister-in-law, Isabella Gonzaga; and my brother-in-law's wife, Fernanda Gonzaga.
Thamires Aquino: My dad trains too, but not very often, only when he has time.
Gilgamesh Blanch: Only my brother trains. Mom and dad are huge motivating factors to help us achieve our goals. Our little brother hasn't started yet.
Tye Ruotolo: Our whole family trains. My dad is a black belt and my sister is a yellow belt. My mom trains too.
---
Who, if anybody, you do look up to as inspirations in the sport?
Kevin Mahecha: Definitely my coach, Jonatas "Tagarella" Gurgel, is one of the guys I have always looked up to, and also my old teammate Mikey Musumeci is someone that inspires me to reach the top of the podium in the Worlds, Pans, and Euros.
Silvio Cavalcante: All of my training partners, they all have the same dreams and pass through the same difficulties. But mostly the Miyao brothers.
Thamires Aquino: In the men I'm a fan of Romulo Barral, and the women I was always a huge fan of Michelle Nicolini. I look up to them a lot.
Jhenifer Aquino: I like Mackenzie's matches. I also really like Gezary Matuda and my own sister, Thamires! But my biggest inspiration is my husband, Matheus. He always gives his best in his matches and this inspires me a lot!
Thamires and Jhenifer Aquino
Gilgamesh Blanch: Most importantly, it would be our professor, Bruno Alves, from Sydney Jiu-Jitsu Academy. He is an awesome coach and person. He has a great way of thinking, believing, "If you believe then you can achieve." Also, Caio Terra, the Mendes bros, and Bruno Bastos are all inspiring in different ways to me.
Solomon Blanch: Yeah, it would definitely be professor Bruno Alves from SJJA because he uses his success to support and help his students achieve their own success. My bro and I are inspired by the same people because of the shared experiences that we have had so far in our jiu-jitsu journey. Caio Terra and Mendes bros because they have great jiu-jitsu for lightweight athletes and Bruno Bastos because he has great big man jiu-jitsu game as well as being an awesome guy.
Tye Ruotolo: We look up to a lot of people in jiu-jitsu. There are too many to name. What's most important to us these days though is a champion on the mat who is also a good person off the mat. A great example to us would be our professor, Andre Galvao. He's super inspirational and at the same time he's a solid human.
---
You train together — would you say your game is similar? If so, in what ways?
Brian Mahecha: Our styles and the concepts we constantly apply are a blend of both of our perspectives in jiu-jitsu. For example our guards are extremely similar, but there are little nuances that take our styles in different directions. If there was ever a hack in jiu-jitsu it would be to have a brother on the mats with you. There isn't a training partner better than someone who has been on the mats with you since your very first training, like my bro.
Silvio Cavalcante: My brother is my biggest rival, and my best training partner.
Marcos Cavalcante: We kill each other!
Thamires Aquino: Sometimes, we used to train together when she still lived in Brazil. But now we don't train together, as she is out of the country.
Jhenifer Aquino: When I'm in Brazil and I have chance I would go to Rio to train with her and the other girls there. They're really tough!
Thamires Aquino: Our jiu-jitsu is nothing alike, as I like to play guard and she likes to pass. Our games are completely different.
Jhenifer Aquino: But when I play guard I try to do the same game as her, spider guard, but I really prefer to pass.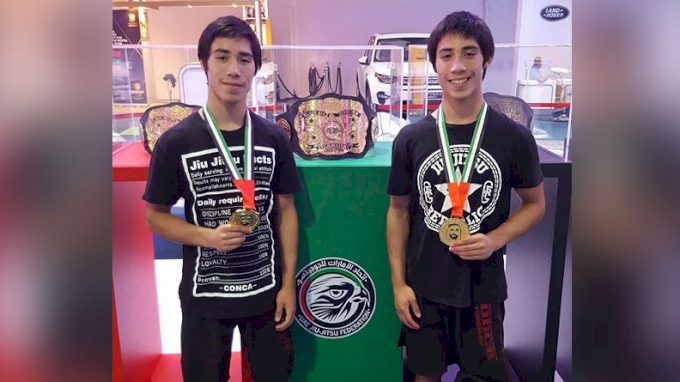 Solomon and Gilgamesh Blanch
Solomon Blanch: Yeah, we regularly train together. We take it in turns to play top and also work our guard game to ensure no gaps in our games. My brother is a great training asset because he knows my game so well sometimes it feels like wrestling a shadow.
Tye Ruotolo: We train together all the time at Atos headquarters and at home. Our game is a little different then each other's right now. I like playing top and Kade is liking guard a lot. Obviously we know and train the same moves, but we have slightly different styles.
---
What are your biggest achievements so far in the sport, and what else do you hope to achieve?
Brian Mahecha: Our goals are to reach the top of the featherweight division. I know we're capable of beating anyone in our division if we play our game.
Silvio Cavalcante: We left home very young with nothing to move to a big city like Sao Paulo. Today, we've been to many places in the world that we always dreamed about and all thanks to doing what we love.
Marcos Cavalcante: I was Brazilian no-gi national champion, Spanish national champion, various IBJJF Opens. For me, every even is important.
Silvio Cavalcante: I really would like to be a multiple-time black belt world champion.
Marcos Cavalcante: To be a black belt world champion and to have my jiu-jitsu known globally as one of the best in my category.
Thamires Aquino: One of my biggest wins was to be purple belt world champion in 2015. I hope the sport continues to grow and keeps getting more professional, as is happening.
Jhenifer Aquino: I don't have any wins because I haven't competed much. But I plan to train hard to start competing.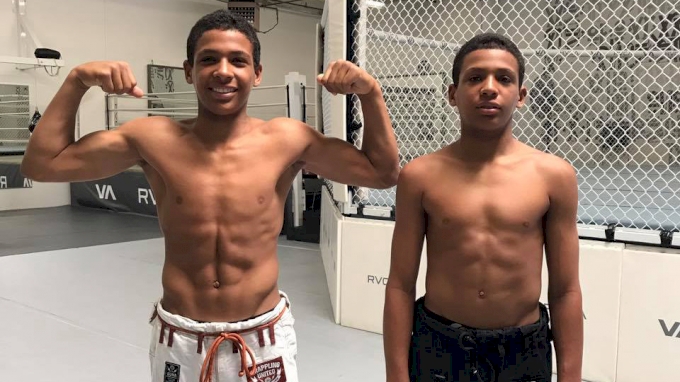 Kade and Tye Ruotolo
Gilgamesh Blanch: So far in the sport, my biggest achievement is 2017 adult blue belt World Pro champion. I would like to win world or World Pro titles at purple, brown, and black belt categories.
Solomon Blanch: My biggest achievement would be juvenile blue belt World Pro champion last year. I would like to achieve world titles in the remaining belt categories also. I would like to eventually run my own school and be a positive influence on the next generation of jiu-jitsu students here in Australia and around the world.
Kade Ruotolo: Aside from any tournaments we've won or places we've been to, our biggest achievements are probably the messages we receive from kids and parents around the world telling us that we've inspired them to train harder or to trying new moves in competitions and training. Some people send us video clips of moves their kids did that they had seen in our highlight videos or some will ask us to send top secret moves to them! It's super cool and it feels good to watch the growth of jiu-jitsu.
Tye Ruotolo: We share the same goals and we are both active competitors. Jiu-jitsu is our life so to make a career of traveling, teaching, and competing are our future goals.
Kade Ruotolo: Owning our own school is on that list too.