Create a free account to unlock this article!
Get Started
Already a subscriber? Log In
April is perhaps the busiest month of the year for live-streamed events on FloGrappling, with seven in total available to watch on your favorite device.
One of the highlights is seeing the culmination of the 2017-18 UAEJJF season at the Abu Dhabi World Pro and the newly launched King Of Mats event, but that's only a small taste of this month's massive lineup.
Elsewhere, the Marianas Open returns to Guam with 16 ELITE jiu-jitsu athletes, and Fight To Win Pro has stacked the decks with its next FOUR events.
Read on for a preview of all seven live-streamed events on FloGrappling.
---
The word inspirational can be thrown around rather loosely in sports media, but Keith Miner is truly someone worthy of the title. Refusing to let an accident that claimed a majority of his right arm dictate the rest of his life, the now 5-5 MMA veteran is ready to take on Vitor Oliveira, one of the toughest grapplers out of GF Team, at F2W Pro 69.
Olveira is a human weapon: He has powerful standup game and elite, soul-crushing pressure passing.
Vitor Oliveira: The Highlights
Also on the card is fellow GF Team Powerhouse Dante Leon, who will be making his F2W premier against Cameron Knight.
An SAS representative, Knight is the dark horse in this match—we don't have a single match of his in our archive—so we're very curious to see what he brings to the table.
Other notable Matches:
Crystal Demopolous (GF Team) vs. Aline Paes Krisner (High Ground BJJ)
---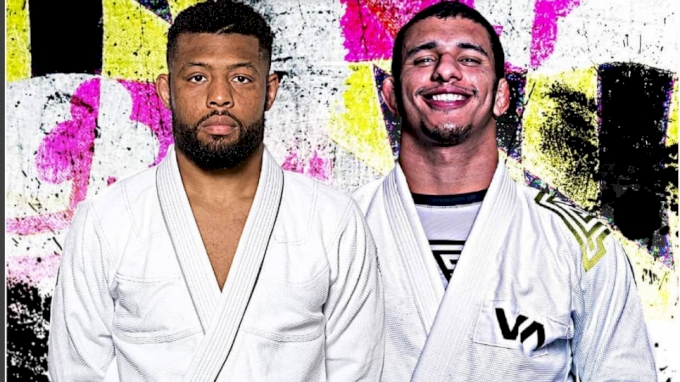 Team Lloyd Irvin comes in full force at F2W Pro 70 with juggernauts Jamil Hill, Otavio Nalati, and Tim Spriggs.
The main event is one of the most exciting matchups the year, let alone just April: We'll see GFTeam rising superstar Gutemberg Pereira take on the highly entertaining Spriggs.
---
Perhaps the premier event of the spring, KASAI 2 boasts an incredible Grand Prix featuring eight grapplers confirmed for KASAI's World Middleweight Championship tournament, including:
Craig Jones
DJ Jackson
Richie "Boogeyman" Martinez
Matheus Diniz
Dante Leon
Nick Calvanese
The main card also features an epic clash between Eddie Cummings and KASAI world lightweight champion Renato Canuto and a must-see grudge match between Geo Martinez and Nicky Ryan, as well as Marcos Galvao's return to competitive jiu-jitsu against AJ Agazarm.
---
Fight To Win heads to Philadelphia on March 20 and has a card packed with local pros hoping to have a breakout performance. The headlining bout features a matchup of school leaders between Tim Carpenter of Hellfish MMA and James Booth, a Gracie Black belt and head jiu-jitsu coach at Grindhouse MMA.
---
The Marianas Open is freaking STACKED. We've got world champions, Abu Dhabi medalists, and competitors from all over the world converging on the island of Guam for the chance to win $10K per bracket. Check out the full divisions below—we cannot wait for this one.
Lightweight (181lb and Below)
Isaque Bahiese
Renato Canuto
Andris Brunosvkis
Mike Sanchez
Gilbert Burns
Masahiro Iwasaki
Servio Tulio
Deigo Ramalho
Clinton De La Cruz
Thomas Mietz
Heavyweight (181-210lb)
Felipe Pena
Jackson Sousa
Tanner Rice
Wu Tang
Eric Sian
Jacob Guerrero
Lucas Barbosa
Viking Wong
Muhamed Aly
---
World Pro is the final event in the 2017-18 UAEJJF competitive season. There's an unbelievable amount of prize money on the line, with adult black belts given the opportunity to take home $15,000 for a first-place medal. Given the huge cash incentives and brutal country qualifying brackets, a gold medal from Abu Dhabi is truly one of the most prestigious accomplishments in the sport.
Current men's registration registrations include Adam Wardzinski, Jackson Sousa, Felipe Pena, Clark Gracie, Gabriel Arges, and Gianni Grippo. Women's entries include Angelica Galvao, Nathiely Karoline, Beatriz Mesquita, Ana Carolina Vieira, and others.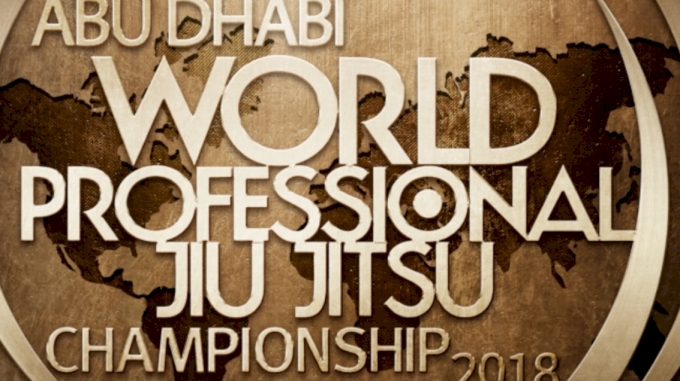 King Of Mats
With invites going out to athletes such as Rafael Mendes, Rodolfo Viera, Leandro Lo, Buchecha, and more, the UAEJJF's King of Mats competition is THE event to keep an eye on this spring.
Taking place during the weeklong jiu-jitsu extravaganza that is the Abu Dhabi World Pro on April 24, the King of Mats event at Mubadala Arena will draw upon the prestigious list of previous Abu Dhabi World Pro champions from the past nine years of competition.
---
The 2018 U.S. Grappling World Team Trials return to Las Vegas, Nevada, alongside the U.S. Open Wrestling Championships at South Point Hotel, April 26-27.
The U.S. Grappling World Team Trials features the two recognized styles of UWW Grappling, with the Gi competition on Thursday, April 26 and the No-Gi division set for Friday, April 27.
This is the second straight year that the U.S. Grappling Trials has been held alongside the U.S. Open Wrestling Championships, one of the biggest and most important wrestling events of the season.
---
Fesh off the presses, we've got great news: Tom DeBlass is back on another Fight To Win Pro show! The three-time ADCC Trials winner and F2W Pro veteran know how to put on a great show. He'll be facing three-time Fight To Win Pro Veteran Lou Armezzani in a 220lb no-gi bout.
DeBlass has stated on social media that this is the lightest weight class he's fought at in years, and we're curious to see how it affects his performance.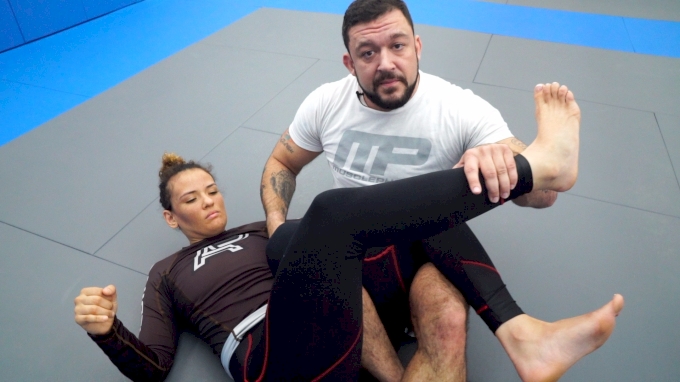 Create a free account to unlock this video!
Get Started
Already a subscriber? Log In