2018 Marianas Open Jiu Jitsu Championship
Pena & Bahiense Shine Once Again At Marianas Open
Pena & Bahiense Shine Once Again At Marianas Open
With $20k on the line, the worlds best was in Guam to try and take the title at the Marianas Open.
Apr 22, 2018
by Chase Smith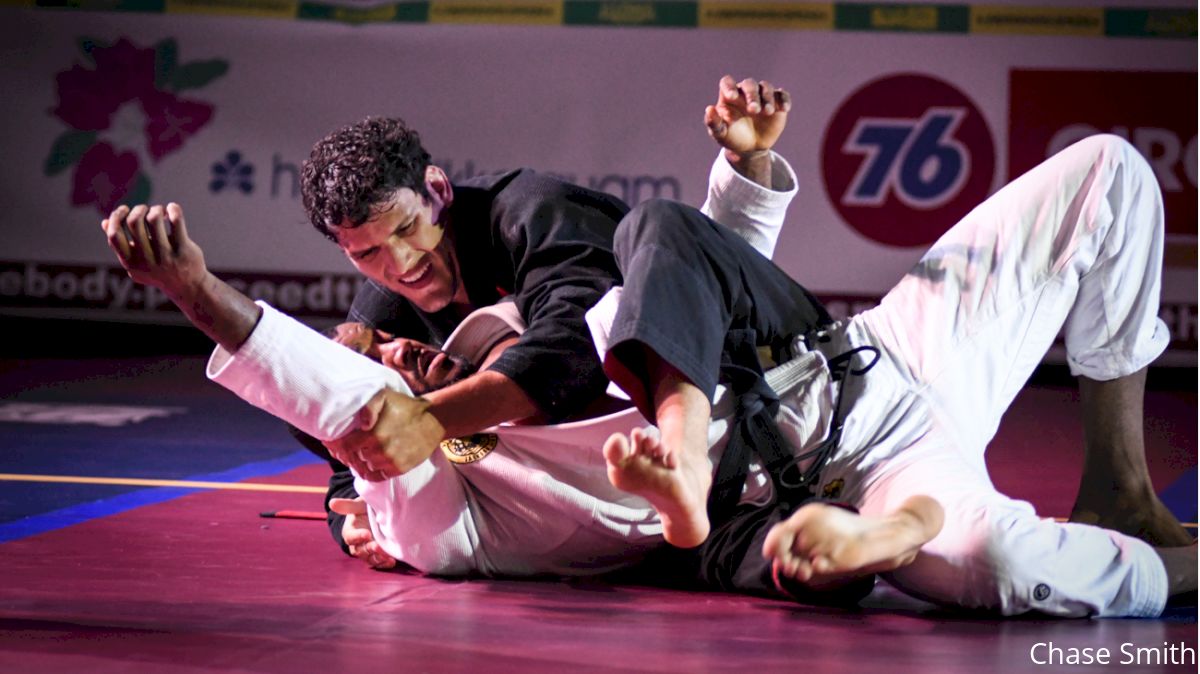 The Marianas Open went down today in beautiful Mangilao, Guam in front of a full-house at the Phoenix Arena.
There was $20,000 at stake, and some of the world's most talented jiu-jitsu fighters were on hand with hopes of dethroning the two returning champions Isaque Bahiense and Felipe Pena.
But it would not be the challenger's day. Felipe and Isaque had outstanding performances and successfully retained their titles. Read on to see a full breakdown of their gold medal runs.
---
Felipe Pena Cruises To Gold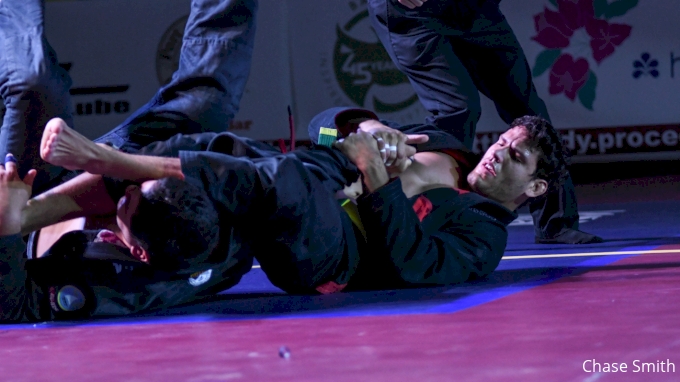 After besting Josh 'Wu' Jerome and Tanner Rice in the opening rounds, Felipe Pena met Checkmat representative Jackson Sousa in the final. Sousa, seemingly drained from his two previous battles with Mahamed Aly and Felipe Trovo, appeared to gas early in the match and was unable to recover a strong defensive position after an early onslaught from Pena.
Once Pena put a few points on the board – there was no coming back. Passing Sousa's guard and moving to mount, Felipe was able to transition to the back and then achieve mount again, and repeat the process more than once. The score resulted in 18-2 victory for Pena.
---
Scrambles Galore In Bahiense vs Canuto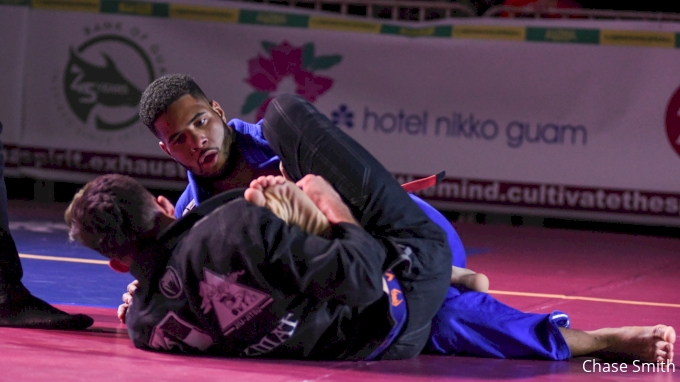 The 181lb division final was a tightly contested scrap between Isaque Bahiense and Renato Canuto. The duo had several intense scrambles that pushed the limits of the Marianas Open mat space, but somehow Bahiense always seemed to get the upper-hand. For his part, Canuto was exceptionally close to sweeping Bahiense off his powerful base but was unable to secure the points. Bahiense took the match, belt – and the $10,000 – by a lone advantage.
Other Notable Performance
Masahiro Iwasaki has proven that he's a force to be reckoned with. He took out Gilbert Burns and Servio Tulio on his route the bronze medal in the 181lb division. Iwasaki is for real, and he is not one to be slept on.
Servio Tulio looked fantastic in his first major gi tournament as a black belt. He beat Atos veteran Michael Liera Jr. in his opening round and went on to battle Renato Canuto and Iwasaki in very close matches.
The Jackson Sousa & Mahamed Aly fight was absolutely bonkers – amazing stand up performances from both men.
The full event archive from the 2018 Marianas Open is coming soon.
---
Full Results 210
Felipe Pena
Jackson Sousa
Tanner Rice
Full Results 181
Issauqe Bahiense
Renato Canuto
Masahiro Iwasaki