KASAI Pro 3
KASAI Pro: 8-Man Grand Prix Preview
KASAI Pro: 8-Man Grand Prix Preview
The superfights are top-shelf, the undercard unmissable, but KASAI Pro 3's eight-man Grand Prix is where all eyes should be focused Aug 18.
Aug 14, 2018
by Chase Smith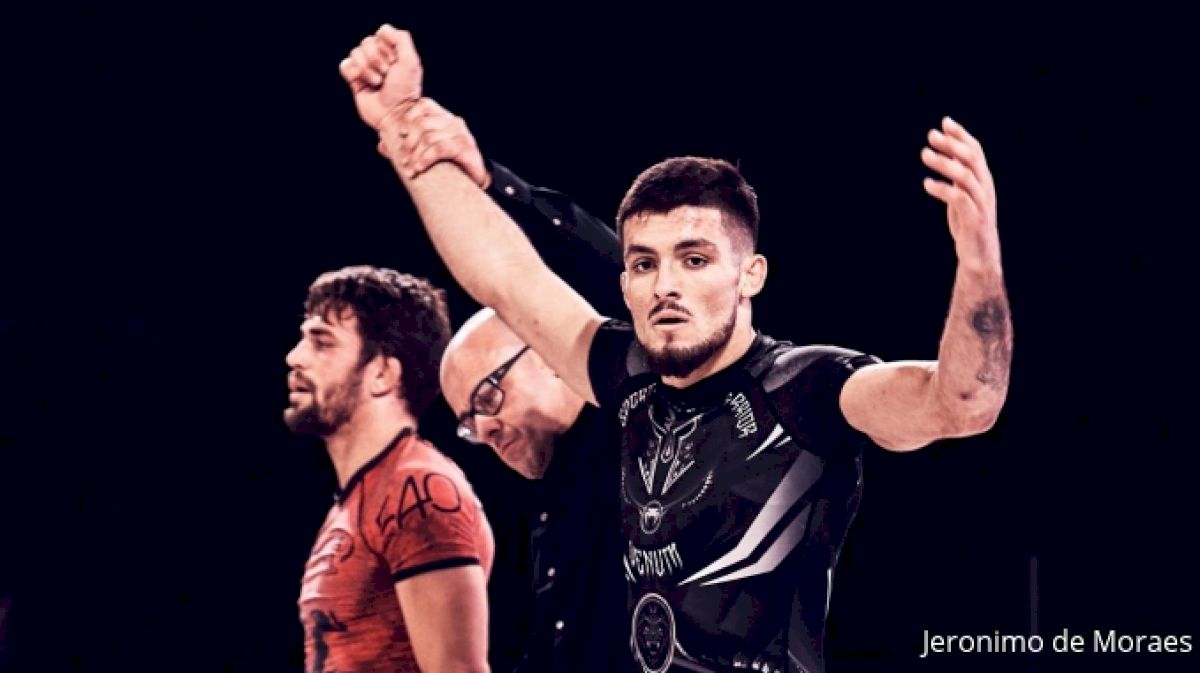 The superfights are top-shelf, the undercard is unmissable, but KASAI Pro 3's eight-man Grand Prix is where all eyes should be focused Aug. 18, when the first-ever welterweight KASAI champion will be crowned.
A round-robin affair, the eight athletes will be divided into two groups, and after four rounds, the top athlete from each group will move on to compete in the final. The second-place athletes from each group will compete for third place. Expect a reveal of the group members later this week, but until then, meet the cast that's going to light up the Manhattan Center August 18.
Watch KASAI Pro 3 LIVE or On Demand ONLY on FloGrappling
August 18 | New York City | Click here for more info
---
Renato Canuto (No. 2-Ranked 77kg, KASAI Lightweight Champ)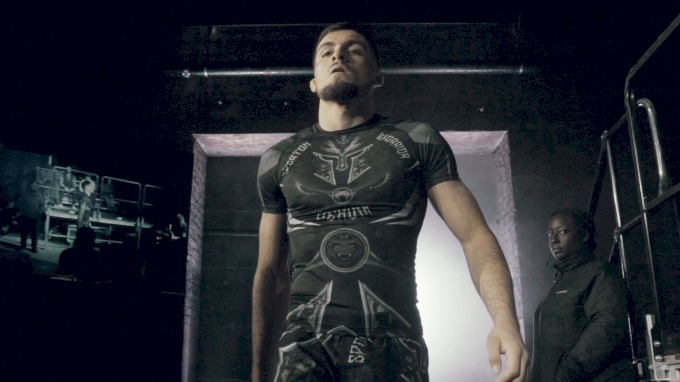 Renato Canuto is roaring into KASAI Pro 3 like a speeding bullet. Recently putting on an incredible performance at Worlds, Canuto only narrowly missed a chance at gold after losing to all-time great Lucas Lepri in the final. No stranger to KASAI, Canuto shocked to the world at the inaugural event, beating no-gi specialists like Garry Tonon and taking home the lightweight title. Canuto's style is as fan-friendly as they come, littered with flying attacks and aggressive guard passing, and we're certain the Checkmat athlete is ready to put on a show once again.
---
Vagner Rocha (No. 4-Ranked 77kg)
Vagner Rocha is one of our favorite athletes at FloGrappling. The man is relentless, without mercy, and aims for the kill from a variety of positions, though perhaps none more deadly than his fearsome kimura trap sequence. Rocha is a Combat Jiu-Jitsu lightweight champion and a three-time ADCC trials winner, and ready to add one more title to his collection.
Vagner a had this to say about the chance to compete at KASAI: "I'd like to thank KASAI and all the fans who called for me to receive this opportunity," said Rocha. "I've long claimed to be the best grappler on the planet at 170lbs and I will prove this on August 18 when I become the first KASAI World Welterweight Champion."
---
Victor Silverio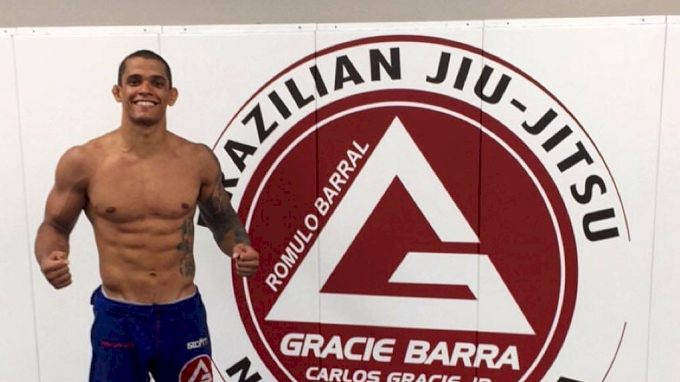 A last-minute addition to the card after Mike Perez was forced out of the event due to injury, Victor Silverio is certainly an intriguing wild card. More notable for his success in the gi than without, Silverio is an explosive athlete, who, left unchecked, can blitz his way past even the most fortified defenses. Silverio is likely searching to take the back at all costs, and we are interested to see how the Gracie Barra representative negates the heel hook elements.
---
Marcin Held
The name Marcin Held may not jump out at the casual jiu-jitsu fan, but those with an interest in MMA know just how devastating the Polish athlete's submission game is. A huge fan of leglocks and the Imanari roll, Held holds 13 submissions wins out of 24 victories and took third at ADCC European trials. Held will certainly have excellent conditioning and will be looking to drag opponents into deep waters with his intricate leg lock attacks.
---
Masahiro Iwasaki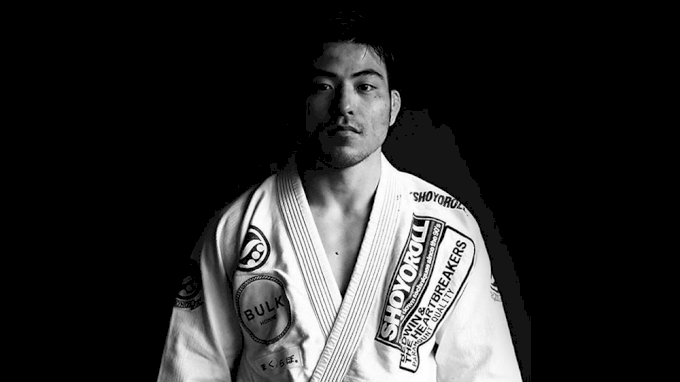 Hailing from Japan, Carpe Diem representative Masahiro Iwasaki is the ultimate spoiler. Though not a household name, Iwasaki has already upset some of the biggest names in the game, with wins over names like Edwin Najmi, Gilbert Burns, and Servio Tulio. And the list goes on – it also includes KASAI competitor Renato Canuto who is surely dying to even the score between the two.
Iwasaki's style could be described as conservative, peppered in with effective wrestling and an excellent base. It's likely that Iwasaki will be forced to open up his game a bit to be successful at KASAI, but we've yet to see him in action in no-gi and believe that should be a key factor in adding some flair to Iwasaki's game.
---
Jason Rau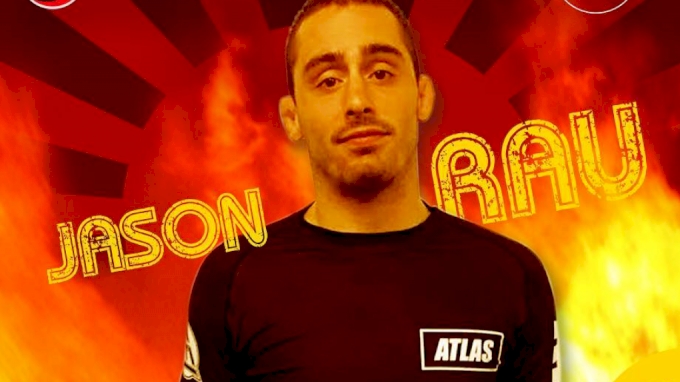 Perhaps the dark horse of the event, an excellent performance at KASAI could catapult Jason Rau to the top of the no-gi scene. A black belt under Matt Serra and a regular fixture in Danaher's Blue Dungeon, Rau is a leglock technician who has already tested himself in a variety of rule formats. Though he's yet to see success at the highest levels, Rau's game is as sharp as they come. Craig Jones had this to say about Rau: "Jason lost the qualifier yet is one of the best guys I've ever trained with. Consistently kicks my ass, I believe if he performs to his full ability he will be very difficult to beat."
---
PJ Barch
Unlock this video, live events, and more with a subscription!
Get Started
Already a subscriber? Log In
PJ Barch is a black-belt under KASAI alumnus Richie "Boogeyman" Martinez at 10th Planet San Diego Jiu-Jitsu. An explosive athlete who started Brazilian Jiu-Jitsu as a Division I collegiate wrestler, he most notably won the Onnit Invitational 3 tournament at 170lbs. We've seen that his game is packed with versatility and that Barch is as comfortable pressure passing on top as he is trading leg entanglements. The only question remains is if PJ Barch is ready to meet the skill level presented by the seven other athletes on the card, and we certain he's eager to prove himself.
---
Matheus Lutes (KASAI Qualifier Winner)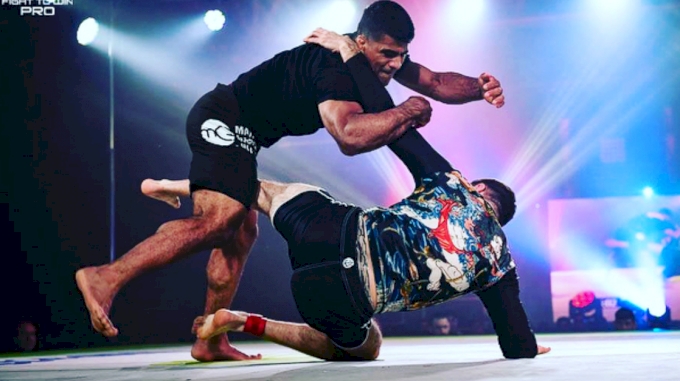 Matheus Lutes is a brown belt training under Marcelo Garcia in NYC. A Gi and No-Gi World Champion as a purple belt, Lutes has a well-rounded, aggressive style that should fit quite nicely in KASAI's format. Look for Lutes to use is relentless cardio to try and grind his opponents down – a real factor in KASAI's round-robin format.