Create a free account to unlock this article!
Get Started
Already a subscriber? Log In
KASAI confirmed today that Geo Martinez and Ethen Crelinsten will compete in its World Featherweight Championship Tournament at KASAI Pro 4 on Saturday, November 10, 2018 at Manhattan Center's Hammerstein Ballroom.
Geo Martinez is a two-time ADCC veteran and a three-time EBI champion, having won tournaments at both 145lbs and 135lbs. An accomplished no-gi black belt under Eddie Bravo of 10th Planet Jiu-Jitsu, 'Freakazoid' has won 77% of his competitive wins by way of submission, including several by calf-slicer submission.
Ethan Crelinsten of Tristar Gym/Renzo Gracie NYC has been on a tear. He won the 2017 ADCC West Coast North American Trials, qualifying for the 2017 World Championships in Finland. Since then he has competed at Sapateiro, the Onnit Invitational Global Grappling League, and Toro Cup. Crelinsten qualified for the KASAI Pro 145lb tournament by winning his match at KASAI Pro 3 against Junny Ocasio via rear naked choke.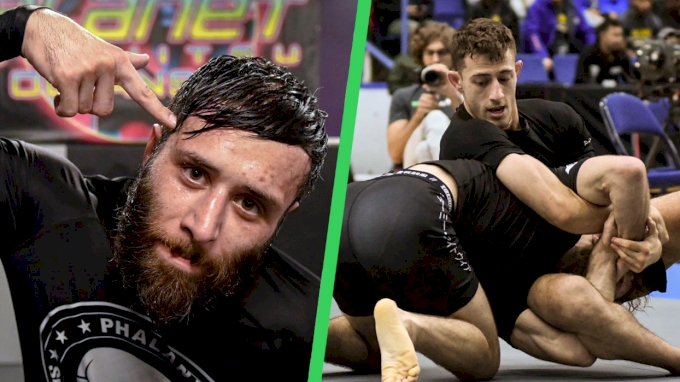 KASAI CEO Rich Byrne commented, "We are excited to add Geo and Ethan to the tournament. Both are highly accomplished competitors who bring an element of unpredictability to the stage because of their reputations for executing deadly submissions."
In addition to Martinez and Crelinsten, other names competing in KASAI's eight-man no-gi tournament at 145lbs (65.77kg) include Gianni Grippo, Paulo Miyao, John Calestine, and Bruno Frazatto.
KASAI Pro 4 will also feature two explosive superfights. Two-time KASAI Champion Renato Canuto will face the always exciting Edwin Najmi, and KASAI Middleweight Champion Matheus Diniz will do battle with the 'King' Gordon Ryan.
Tickets for 'KASAI Pro 4' go on sale on September 25th via Ticketmaster. The event can be streamed live exclusively on FloGrappling.