KASAI Pro 4
Stacked Undercard Bouts Feature Top North East Talent at KASAI Pro 4
Stacked Undercard Bouts Feature Top North East Talent at KASAI Pro 4
Event preliminary matches featuring top North East grappling talent are set to ignite KASAI's fourth pro event.
Nov 6, 2018
by Hywel Teague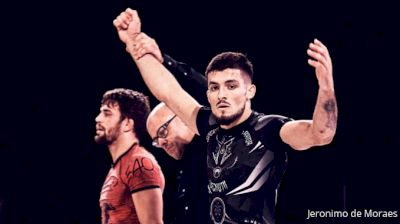 KASAI Elite Grappling Championships has confirmed the 10 undercard bouts for their event on Nov 10. The undercard will act as a showcase for top local talent from the North East area and help propel competitors to appear on future KASAI Pro events.
"After much work, we have been able to put together another high-level undercard," said KASAI President Rolles Gracie. "The fighters we have selected for these preliminary matches represent the hottest up and coming talent in jiu-jitsu. We think these guys will be the future of our sport."
Matches confirmed for 'KASAI Pro 4's' undercard include:
Frank Rosenthal (RGA) vs Carlos Rosado (Gracie Barra North Babylon) - Black Belt No-Gi 145lbs
Tony Bergamo (Mushin MMA) vs Silvio Duran (Vitor Shaolin BJJ) - Black Belt No-Gi 145lbs
Junny Ocasio (Unity BJJ) vs Rey De Leon (10th Planet) - Brown Belt No-Gi 140lbs
Steve Kasten (10th Planet LI) vs Thiago Rela (Rela BJJ) No-Gi 185 lbs
Caio Basso (Igor Gracie Academy) vs Cameron Chaffee (Gracie Humaita Philly) - Purple Belt Gi 165 lbs
Jesse Florentino (Stout BJJ) vs Randy Nieves (Vamos BJJ) Purple Belt No-Gi 145lbs
Mathaus Anderson (Gregor Gracie Academy) vs Jon Potts (Monster MMA) purple belt No-Gi 185lbs
Sean Yadimarco (Savarese BJJ) vs Josh Boodhoo (OAMA)- Purple Belt Gi 175lbs
Timmy Halaby (Gracie Barra LI) vs Jeferson Guaresi (Unity BJJ) - Purple Belt No-Gi 160lbs
James Taylor (East Coast MMA) vs Justin Reyna (Essential) - Blue Belt No-Gi 170lbs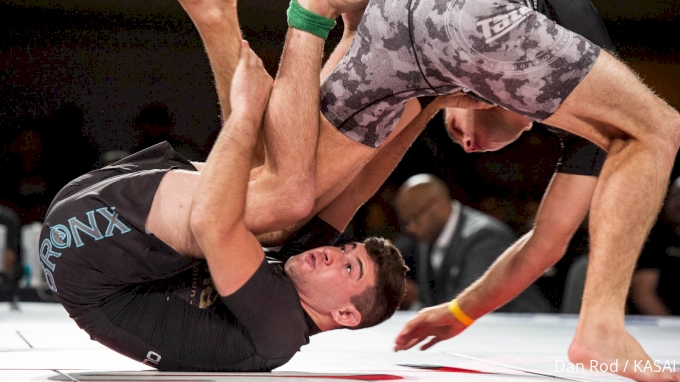 Frank Rosenthal in action at KASAI Pro 3
KASAI Pro 4 will feature a number of superfights. An aggressive Vagner Rocha will attempt to best the two-time KASAI World Champion Renato Canuto, and KASAI World Middleweight Champion Matheus Diniz will do battle with the 'King' Gordon Ryan.
KASAI Pro 4 will feature an eight-man no-gi World Featherweight Championship Tournament at 145lbs (65.77kg). The tournament competitors include:
Augusto Mendes
Ethan Crelinsten
Geo Martinez
Gianni Grippo
Paulo Miyao
Jon Calestine
Kim Terra
Bruno Frazatto
KASAI Pro 4 can be streamed live exclusively on FloGrappling.