Accomplished, influential and charismatic, Tom DeBlass is one of the best-liked figures in American jiu-jitsu, with fans from white to black belt. But he's got a problem, and it's not an easy one to fix.
Since winning the ADCC Trials in late 2016, Tom DeBlass is running a 50% win rate. And because of some deeply ingrained traits, that's not likely to change in the near future.
When the three-time ADCC veteran (who qualified each time by fighting his way through the North American Trials) goes to compete his own personal code of honor simply won't allow him to squeeze out a win. If the victory was not hard-earned, then in DeBlass's world it wasn't worth fighting for.
Anybody who has met Tom or read any of his social media posts knows that he is a man of principles. And one of those core principles is that he feels he has a responsibility to himself, his fans, and jiu-jitsu as a whole to go out there and put it on the line.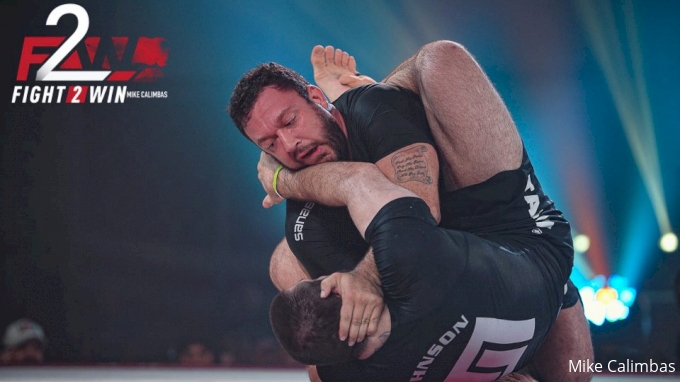 The win-loss record of an athlete doesn't always tell the full story. If a perfect record was all that mattered, then people like Dillon Danis and AJ Agazarm wouldn't get a fraction of the attention they do. In world of entertainment winning isn't always necessary– performances are what count.
Unlike other fighting sports such as boxing or MMA, grapplers compete far more often and their records are rarely spotless. It's much more common to suffer a loss via a technicality of the rules or drop a tightly-contested decision.
Even the great Renzo Gracie, one of Tom's mentors and inspirations, has a spotty record. His MMA career was a rollercoaster of wins and losses but one thing was always certain; he would fight his heart out and people loved him for it.
The truth is that sometimes Tom is his own worst enemy. He could play it safe and go out there and cruise to an easy win, but he wants to meet people head on and go to war. He'll let people attack his legs (knowing full well he'll never tap to a leglock) just so he can muster a counter, even though this will often penalize him in the eyes of the judges.
How do you fix a problem like this? The answer is not simple. DeBlass would need to fundamentally change his mindset and that's unlikely to happen.
But he'll stay true to his principals and that's more important than an undeserved win.
Watch Tom DeBlass videos on FloGrappling, including matches, interviews and techniques.