KASAI Pro 4
KASAI Pro 4: The Superfights (Analysis)
KASAI Pro 4: The Superfights (Analysis)
KASAI Pro 4 features three ultra-competitive superfights, including the marquee bout between Gordon Ryan & Matheus Diniz.
Nov 9, 2018
by Chase Smith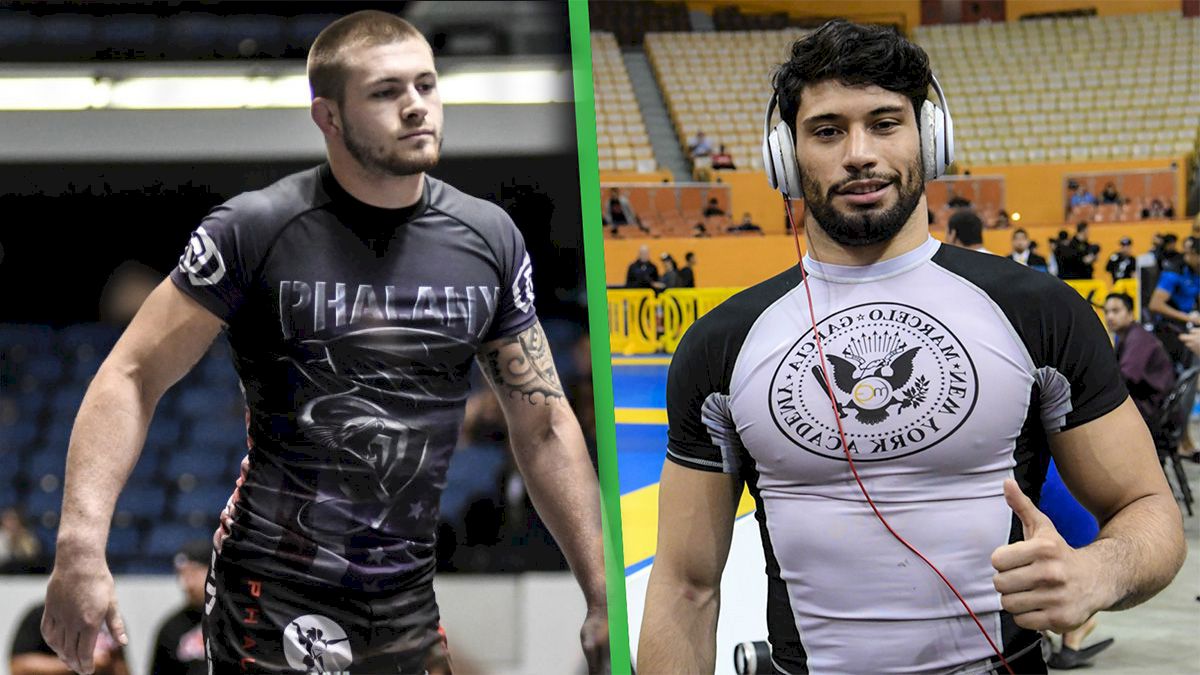 Unlock this article, live events, and more with a subscription!
Get Started
Already a subscriber? Log In
KASAI has perfected the art of balancing a professional show.
The promise of an eight-man round-robin tournament provides intrigue from the get-go and frees up the promotion to book a select group of ultra-competitive superfights. Nov. 10 treats us to the current king of No-Gi, Gordon Ryan, versus the Beast from Marcelo Garcia Academy, Matheus Diniz in the main event.
We'll also see reigning two-division champ Renato Canuto take on rival Vagner Rocha & the battle of two up-and-comers Matheus Lutes and Vagner Rocha.
Read on for a full analysis.
---
Matheus Diniz vs Gordon Ryan
The marque match of the evening, Gordon Ryan and Matheus will surely bring the house down at the Hammerstein Ballroom on Saturday.
Somehow these two monsters have never faced each other in competition yet, and the bout poses many questions: will it be a wrestling match – something Diniz excels at and an area that Ryan has quite openly been developing. Will it make it to overtime? Will Diniz be able to control the pace of the match through unrelenting pressure?
Will Gordon Ryan shave his beard beforehand?
As in every match featuring Gordon Ryan, the threat of the heelhook is ever-present, but if we had to guess, this match will begin with a fight for top position. Ryan has a proven history of trying to work new skillsets in competition – he's all but abandoned leg attacks in favor of dismantling opponent in new creative ways, opting instead to hunt for creative back attacks, a front headlock system, and so on. As of late, Ryan has professed a serious commitment to the standup areas of grappling, which leads us to believe he'll look to test himself against the proven standup beast Matheus Diniz.
In contrast to Ryan's continual modification and exploration, Diniz's game has been relatively the same and predictable since earning his black belt. That is not to say that it is stagnant, or any less effective than Ryan's, but mostly, 'if it ain't broke, don't fix it.'
Diniz's continual refinement of his soul-crushing game has led him to wins over some of the very best in the game, like Mahamed Aly, Garry Tonon, Mike Perez, and Murilo Santana. The definition of a berserker – any opponent foolish enough to give Diniz space is asking to have their guard passed via explosive toreando or possibly excessive pressure passing.
In short: we know what to expect from Diniz. The question remains – is it the remedy for whatever Gordon brings to the table?
---
Vagner Rocha vs Renato Canuto
The first match left all parties involved wanting more, thus rematch between KASAI Pro double champ Renato Canuto and Vagner Rocha was made!
In case you missed it, Vagner Rocha was penalized for a palm to the face in the dying minutes of the final of KASAI Pro 3, giving Renato the lead and the eventual win. Vagner was furious, Renato dissatisfied, and the fans – simply hungry for more.
And so are we.
Canuto's bombastic style includes flying attacks and guard passes – the only predictable thing about his game is that it's the personification of controlled chaos. The fact that this is a superfight instead of a tournament final only amplifies the kinetic energy, as both men will be fresh and ready to battle it out for the full ten minutes.
Vagner Rocha has made waves throughout the jiu-jitsu community of late with his smoother choke – an attack from the back that includes placing his hands over his opponent's mouth to restrict their breather, forcing them to submit or relinquish defensive control over Vagner's other hand, giving him the opportunity to secure the RNC.
Some call it dirty, other's marvel at it's efficacy. You can count us in the latter group, as we believe the highest levels of jiu-jitsu should give athletes access to all weapons available. KASAI Pro is not the kids class at your local academy, and we're ceratin Vagner will play the game accordingly.
There's no clear-cut winner in this match except the fans, and we expect a high-paced, submission attack filled bout between these two beasts.
---
Matheus Lutes vs Jeremiah Vance
This match came together at the very last minute, but we couldn't be more intrigued by the turn of events. Originally scheduled to face 10th Planet representative and KASAI alumnus PJ Barch, Matheus Lutes will now be facing another one of Eddie Bravo's standout students: Jeremiah Vance.
You may not know the name yet, but you've surely seen the clips – Vance has been the star of F2W numerous times and has an absolutely vicious approach to the gentle art. Vance has been known to 'give up' position in order to apply an unorthodox submission attack, and will likely choose to redirect Lutes' bulldog style with
How to describe Matheus Lutes?
Perhaps it's best to qualify our claims by saying that even Marcelo Garcia, Lute's coach, is astonished by 'how good he is for being just a brown belt.' Lutes showed incredible composure at KASAI Pro 3, taking on veteran black belts like Vagner Rocha with the poise of a seasoned athelte and aggression of a young buck with something to prove. An attitude welcomed by KASAI and earning the invite to perform once again Nov. 10.
Lute's jiu-jitsu embodies that of his instructor and peers – he's a positional player that wants to be on top, smash the guard, and achieve optimal control before hunting for the sub. That doesn't mean he's averse to heelhooks or some leg x though, – and Lute's game is well-rounded as they come.
At the end of the day, it's going to be a matter of whether Lute's can see through Vance's traps, as positional play is less of a priority for Vance – especially given the submission-only format (for the first 10 minutes).