Andris Brunovskis has a one-track mind: he wants to destroy your shoulders.
A technician that utilizes some of the more exotic submission chains, The Atos representative took home the bronze medal at the 2019 European middleweight division and had some of the more compelling matches on the final day of competition.
Brunovskis specifically hunt his opponent's shoulders with omoplatas, baratoplatas, and Tarikoplatas. He's also unafraid to attack the omoplata from the 50/50 position, leaving a leg in to secure the sweep (as evidenced in his semi-final bout with Isaque Bahiesnse.)
It should also be noted that Brunovskis makes clever use of the belt while playing guard, using it as a kind of 'worm' tool to tie his opponent to him , a clear example of this can be seen in his opening match with Thomas Mietz, where you can see Andris use the belt to make it impossible to escape his DLR guard, he then applies the lasso guard and inverts for an omoplata attack.
In any case, one looking to improve their shoulder attacks and add some modern shoulder locks to their game should look no further than the following three matches.
Like his moves? Check out our entire Technique Library!
---
Opening Round: Andris Brunovskis vs Thomas Mietz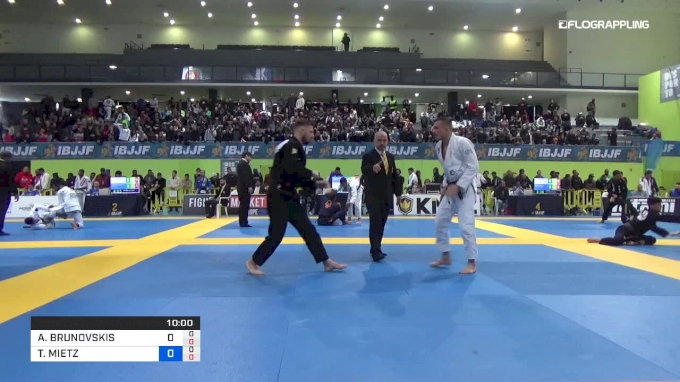 Unlock this video, live events, and more with a subscription

! Get Started

Already a subscriber? Log In
---
Quarter-Final: Andris Brunovskis vs Darragh O'Conaill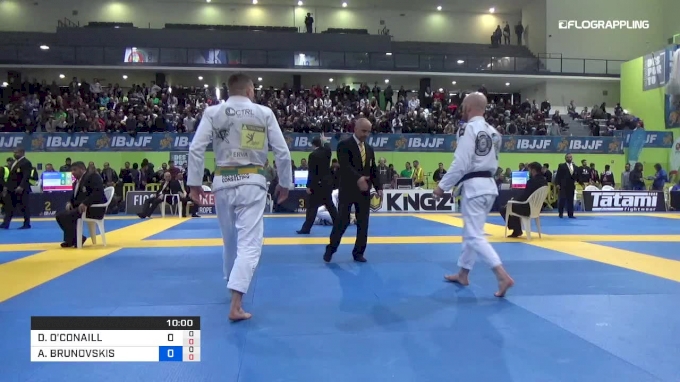 Unlock this video, live events, and more with a subscription

! Get Started

Already a subscriber? Log In
---
Semi-final: Andris Brunovskis vs Isaque Bahiense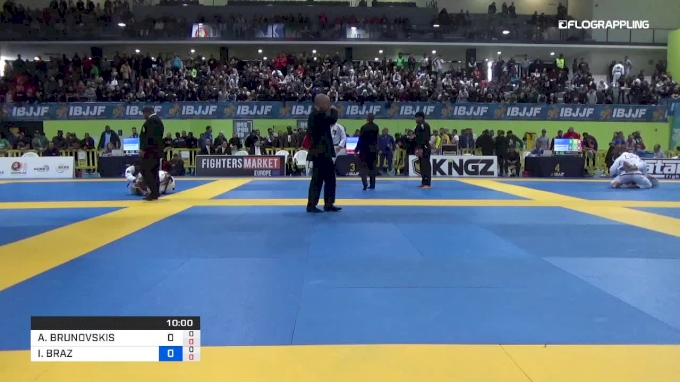 Unlock this video, live events, and more with a subscription

! Get Started

Already a subscriber? Log In
---
Andris Brunovskis: Baratoplata Variation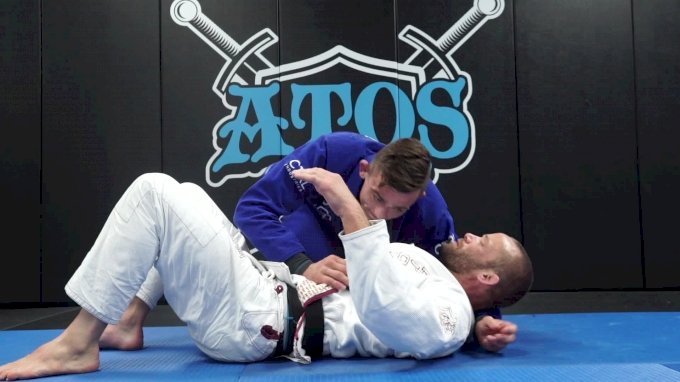 Unlock this video, live events, and more with a subscription

! Get Started

Already a subscriber? Log In