21-year-old Levi Jones-Leary of Unity Jiu Jitsu recently became the first Australian to win a major IBJJF tournament at black belt when he defeated six-time World champ Lucas Lepri in Lisbon at the Europeans. It was Lepri's first loss at lightweight since 2016, and only Levi's seventh match as a black belt.
Less than two years ago at the 2017 World Championships, Lepri won his fourth World title, defeating Roberto Satoshi in the final. A 20-year-old Levi failed to medal at purple middleweight that year, but less than two years later as a black belt he has since taken wins over both Lepri and Satoshi.
WATCH: Levi Jones-Leary vs Roberto Satoshi, 2019 Abu Dhabi Grand Slam Abu Dhabi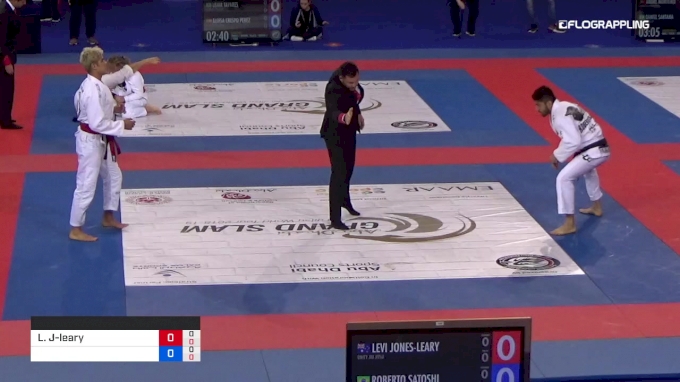 Unlock this video, live events, and more with a subscription!
Get Started
Already a subscriber? Log In
An incredible amount of dedication, hard work and sacrifice over that time has paid off for Levi and as a result he is undoubtedly one of the top prospects in jiu-jitsu today.
A Sydney native, Levi was raised in a nearby town called Bondi. As a teenager he struggled in the classroom, lacking interest and only attending for the social aspect of school. He made a decision early on that it wasn't for him, and through a social project he would first come into contact with jiu-jitsu.
"I got introduced to jiu jitsu through a social project called Links to Learning. It basically takes kids who aren't doing good in school and takes them to do different activities every day. One day they took us to an MMA class. From there I eventually started jiu jitsu, I was 15. After that I just stopped going to school and went to go train instead."
In jiu-jitsu Levi found the passion that he was missing for school, and it quickly engulfed his life. As a teenager he would sometimes train over seven hours in a day. He dreamed of moving to the USA to train at a world class academy, originally Cobrinha's school in Los Angeles. To save money for the move he delivered furniture in Australia. Once the opening of Unity was announced he knew that it was the spot for him, a chance to train alongside his idols the Miyao brothers under Murilo Santana in New York.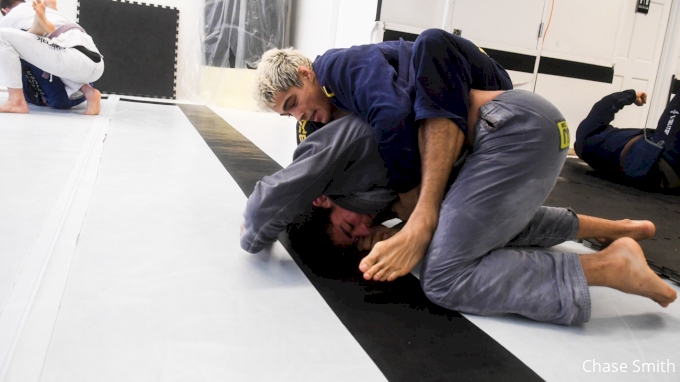 Jones-Leary training at Unity Jiu-Jitsu in New York in 2018.
"I always dreamt of living in New York. I actually lived there for a little while when I was a little kid with my mum. But I was obsessed with the Miyao brothers, and when Unity was first announced I immediately got a job delivering furniture to save up and go there. After training really hard there Murilo gave me some opportunities to stay and train more."
Now at an elite gym with world-class training partners, Levi was living his dream. The environment at Unity was perfect for an obsessed teenager like Levi, and his skills took off. He had always been in tough rooms and was used to training full time, but the room at Unity took him to the next level.
"Unity will break you. I have been reminded of my mortality and the nature of my impermanence on those mats a lot of times. I don't think anyone trains the mind like we do. The pressure I feel from my training partners, especially the Miyaos and Murilo, is insane. I'm yet to feel anything close to that in competition."
Levi splits his training between New York and Sydney, usually three month stretches in each city. The move to Unity paid off with gold medals at the Pans in gi and no-gi at purple belt, but Levi initially missed out on his main goal of becoming a World champion.
The 2018 gi season as a brown belt was the breakout Levi had been training for. He won both the Europeans and Pans before a dominant run to become World champion in Long Beach. At the 2018 Worlds he had five wins, three won by choke from the back. Not long after, he would be awarded his black belt from Murilo.
Jones-Leary has a quick answer to his improved success in 2018: "Definitely I would attribute it all to my mentality. I've found different ways for me to stay mindful and different techniques focused around breathing that have also made a big impact in my personal life."
Levi made his black belt debut at the 2019 UAEJJF Abu Dhabi Grand Slam. After his opening round win he was paired up with three-time World medalist Roberto Satoshi. One of the most accomplished lightweights of his generation, Satoshi is an imposing opponent for an athlete's second ever black belt fight. Levi would find his way to the back and win 4-0. A close loss by advantage in the final put him in second place at his first black belt tournament.
Not many people would have considered Levi a favorite heading into the IBJJF European Championships in Lisbon. Besides the legendary Lepri, 2018 Pan champ Gianni Grippo was also registered in the lightweight bracket. Levi won four matches and caught everyone's attention in Lisbon, including a win by points over Grippo in the semifinal and a referee decision over Lepri to take gold.
WATCH: Levi Jones-Leary vs Lucas Lepri, 2019 IBJJF Europeans
(Commentary starts approx 3.00)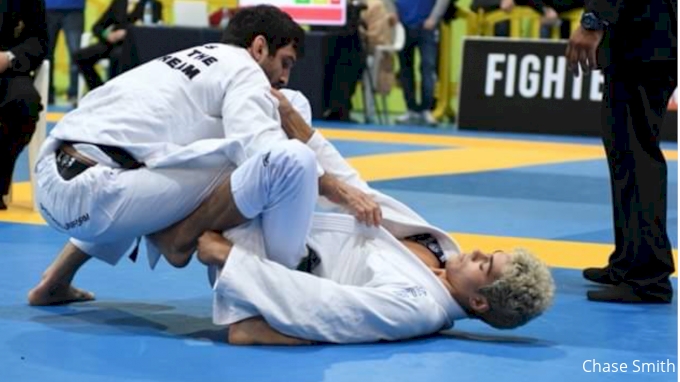 Unlock this video, live events, and more with a subscription!
Get Started
Already a subscriber? Log In
The lightweight division has been put on notice by Levi's performances so far in a short black belt career. His berimbolo is proven at the highest level, and his ability to get to the back at black belt has looked the same as it did a year ago at brown. Having tasted the competition at black belt, Levi is hungry and focused on the goal he has been working towards for years.
"My one and only goal is to be a black belt World champion this year. When I first started I actually said to myself that I would be a black belt World champion in 2019 and this whole journey has been cultivating to that event."
Watch Levi Jones-Leary's European Championship path to gold