Unlock this article, live events, and more with a subscription!
Get Started
Already a subscriber? Log In
The 2019 European Championships was full of surprises: breakout stars were born, favorites fell, and now that the dust has settled and we've reviewed the matches, it's time to rank our top six Championships performances from the first major event of 2019.
With that said, all gold medals are not earned equally.
Closeouts, small brackets, and methods of victory all contribute as factors that determine whether a gold medal run is a legendary performance, or something that will fade into the history books.
Make the jump to find out who truly impressed!
---
(#6) Charlotte Von Baumgarten - Lightweight
2 Matches | 0 Submissions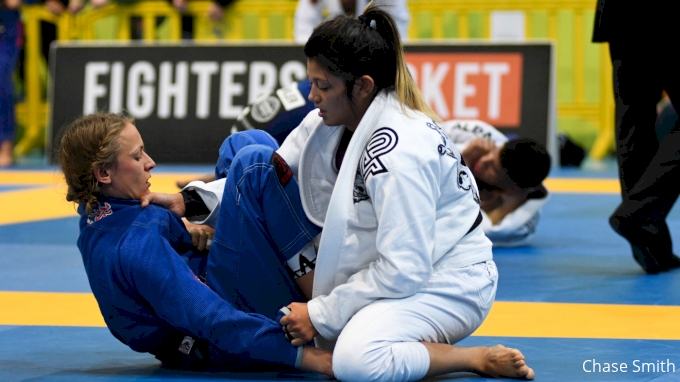 Charlotte Von Baumgarten is one of Europe's many hidden talents; though actually the same could be said of the Mathis Ribeiro jiu-jitsu, the team that she represents, as they produced numerous champions in the colored ranks and masters divisions over the weekend.
Though Buamgarten's division was small (she only had two matches) she was able to get the win over division favorite Bianca Basilio in the tightly contested final.
---
(#5) Paulo Miyao - Featherweight
3 Wins | 0 Submissions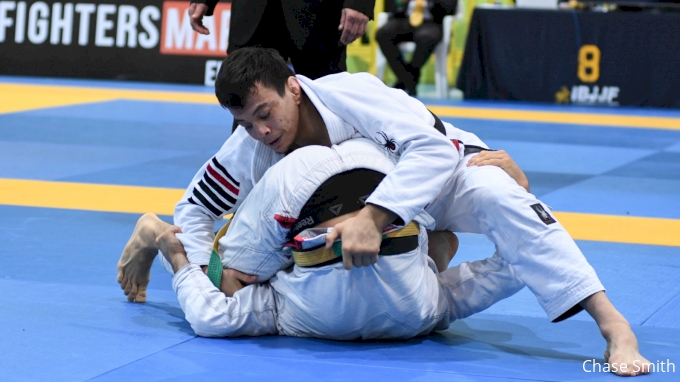 Paulo Miyao returned to IBJJF competition in emphatic fashion – his passing looked nasty as ever and the Cicero Costha / Unity Jiu-Jitsu athlete was able to best three of the toughest featherweights in the game: Cole Franson, Leonardo Saggiorio, and Issac Doiderlein on his way to gold.
---
(#4) Isaque Bahiense - Middleweight
4 Wins | 2 Submission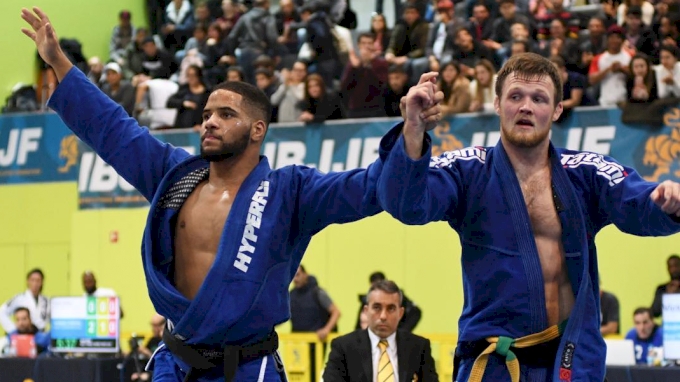 Isaque Bahiense has officially transitioned from top prospect to one of the toughest men to beat in the middleweight black belt division. The final at Europeans was a repeat of the 2018 World Championships and featured the Alliance star and Norwegian monster Tommy Langaker.
Though it was a competitive match with exciting moments from both competitors, Bahiense appeared to have been in control throughout, utilizing a clever gameplan that shut down Tommy's attacks and gave Isaque the last oppurtunity to score.
Bahienses journey to the final included a cerebral match with Andris Brunoskivis and war with Pedro Henrique.
---
(#3) Rudson Mateus - Medium-Heavy
3 Wins | 2 Submissions
Rudson Mateus is a finisher.
The CTA Brasa standout has a 'simple' game, but he has honed it devastating efficiency.
His opening round of the European Championships was against the legendary Claudio Calasans: both athletes played the match close to the chest, but Mateus was ultimately able to get the advantages needed to win the bout. From there he went on to submit the formidable and 2018 European Champion Horlando Monteiro and dark horse Gabriel Almeida in the final.
---
(#2) Fellipe Andrew - Super Heavy
3 Wins | 3 Submissions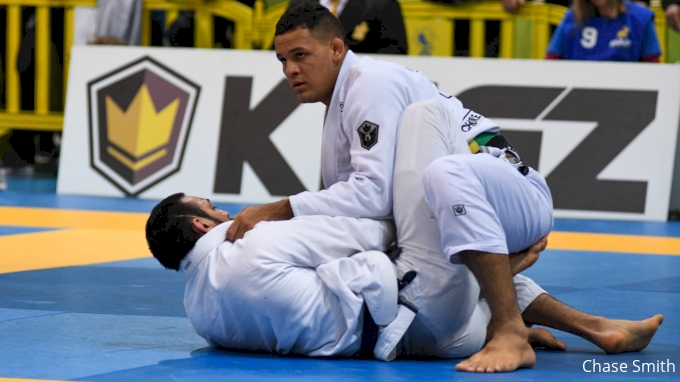 Fellipe Andrew is a Zenith athlete who frankly doesn't always get the attention he deserves.
A savage submission artist, Andrew finished every single opponent who stood in front of him in the super-heavyweight division, utilizing a nasty triangle armbar sequence and head and arm choke along the way. Ssurprisingly, Andrew didn't submit anyone with his infamous footlock, but he certainly used the attack to control the pace of his matches and positional control.
The very fact that Fellipe is the only Champion to submit every opponent in their bracket earns him the #2 spot on our list of most impressive performances.
---
(#1) Levi Jones-Leary - Lightweight
4 wins | 0 Submissions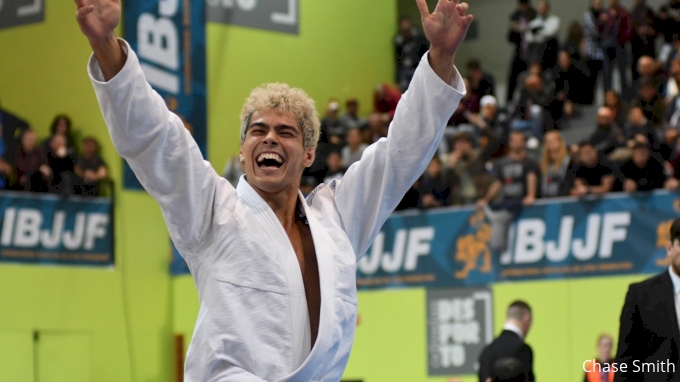 Clearly the breakout star of the event, Levi Jones-Leary's lightweight gold medal performance is undeniably the most impressive of the tournament. Not only did Levi best one of the GOAT lightweights in the sport in Lucas Lepri, he also got by division front-runner Gianni Grippo, European Standout Pedro Ramalho, and veteran Kevin Mahecha.