Gordon Ryan is on an enforced layoff from training and competition as a result of the knee injury he received during his match against Joao Gabriel Rocha at the recent KASAI Super Series.
Entering for a leg entanglement in search of a heel hook, Ryan tore his LCL (lateral collateral ligament) toward the end of the opening 10-min round. Ryan says he felt "five or six" pops when entering the cross ashi garami, and lost all stability in the knee after.
BJJ black belt and physiotherapist Lachlan Giles released an excellent video explaining the nature of Gordon's injury and detailing how the lifting action of Ryan's butterfly hook caused the tear. He calls the entry position "disastrous" for the knee, and says pushing your leg away while a heavy opponent sprawls on top on your foot is a "worst case scenario".
Gordon flew back to NYC the Monday after the show, and had gotten an MRI on the Tuesday.
The diagnosis: a badly-strained biceps femoris tendon and a completely torn LCL. The prognosis: surgery, and a potential six months before a return to competition.
As yet, Ryan has not yet booked a trip to the operating table. He anticipates he will get the surgery by the end of February. LCL surgery is an open procedure, meaning the operation cannot be performed via arthroscopy as with some other forms of knee surgery.
The recovery can last between weeks and months depending on the severity of the injury and the subsequent rehab.
The big question is how will this affect Ryan's preparation for the IBJJF Heavyweight Grand Prix in August, and the ADCC World Championships in September? He says that he'll still be engaged on the mat teaching and observing the daily training sessions at the main Renzo Gracie Academy in New York, but the time off could eat into his ADCC camp, and we know they spent 12 weeks preparing for the World Championships back in 2017.
We'll be keeping a keen eye on Gordon's progress– as I'm sure many fans will be, too– and will continue to publish updates as we get them.
WATCH: An Hour Inside The Mind Of Gordon Ryan | A Fistful of Collars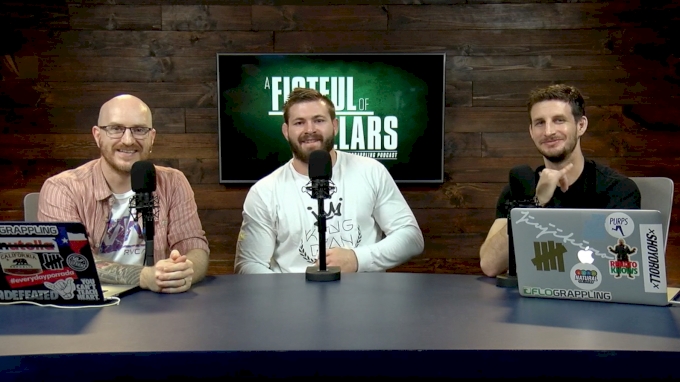 Unlock this video, live events, and more with a subscription!
Get Started
Already a subscriber? Log In