With the release of Keenan's gargantuan lapel instructional/encyclopedia, we figured it would be fitting to review the origin story of the worm guard.
As it turns out, Keenan didn't have some unhealthy obsession with dangling pieces of fabric from an early age– instead, the worm guard began with one monster training partner who demolished Keenan's traditional gripping game.
Read on to find out how Keenan's experimentation born of survival instinct led to one of the most confounding positions in modern jiu-jitsu.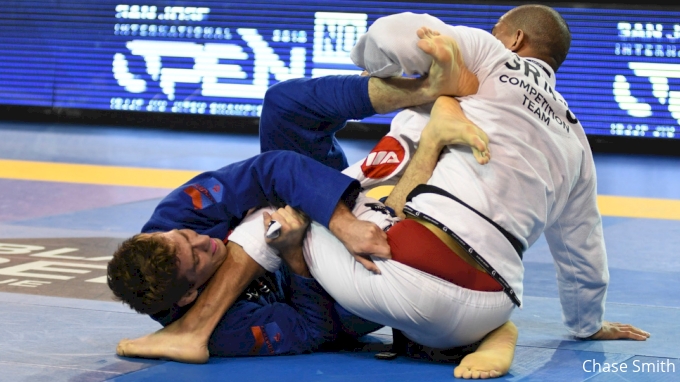 Keenan playing his trademark lapel game vs Mahamed Aly at the 2018 IBJJF Pans.
(All Text Is Directly taken from A Fistful of Collars Episode featuring Keenan Cornelius. Relative conversation begins at 32:14)
Worm Guard: the Early Days
Words from Keenan Cornelius
"[JT Torres'] grips are crazy strong. So eventually, because you can't grip anything else on him, I grabbed the last thing that was there is: the lower lapel. So I started having to grab that to have any sort of control against him to survive longer. It was the one grip that he couldn't take away from me. So using that, I was like, 'I can do stuff with this.' So I'd start with like foot in the lapel, like a spider guard hook, but there's not really a lot of attacks from there. Braulio calls that like Galaxy guard. But there's not a lot you can do but hold on.
"JT actually banned me from doing that. He said I wasn't allowed to do the foot in the lapel against him in training. Which is good though because there's really no attacks from there. It just stalls the position. So from that, I started to work a little more; the Worm guard, before it was Worm guard, I called it the Marionette guard. Like a puppeteering thing. I wasn't really puppeteering anyone."
"But I started playing with the lapel back then in like 2012, 2011. So I started building on it over time. And then only once I went to Atos, I used the lapel on those guys. And they had no idea what to do. And it was suddenly much more effective than it was against JT.
"I was like, 'wait a second. JT only beats this stuff because he's been there for every step of the way;. But all these other guys don't know anything about it. So then I was like, maybe I can do something with this.'
"So if you watch my purple and brown belt matches, I never touch the lapel once, but in training, that's all I was doing. So like purple and brown belt, I was beating everyone, but I was beating them all with just more traditional jiu-jitsu."
On the Evolution of the Worm
Keenan employs the squid guard against Leandro at the 2018 Pan Championships.
"It's sort of expanded into like three trees. Which is like the Worm guard positions, which is reverse De La Worm guard, rear Worm guard, and Worm guard. And then Squid guard which is like kind of a style like what Cobrinha and Satoshi were doing for a little while. But Cobrinha stopped doing it. Satoshi used it a little differently."
Keenan Cornelius vs Inacio Neto 2018 IBJJF Worlds (Worm Extravaganza)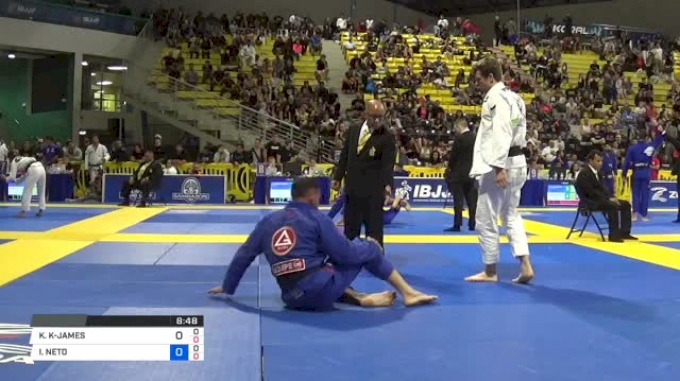 Unlock this video, live events, and more with a subscription!
Get Started
Already a subscriber? Log In