2019 Spyder BJJ Invitational Championship Qualifier
Marcelo Garcia Reveals Condition for Eventual Comeback: No Trash Talk
Marcelo Garcia Reveals Condition for Eventual Comeback: No Trash Talk
Though Marcelo Garcia's last match was in 2011, he never officially retired and over the years has teased a possible comeback.
Feb 21, 2019
by Hywel Teague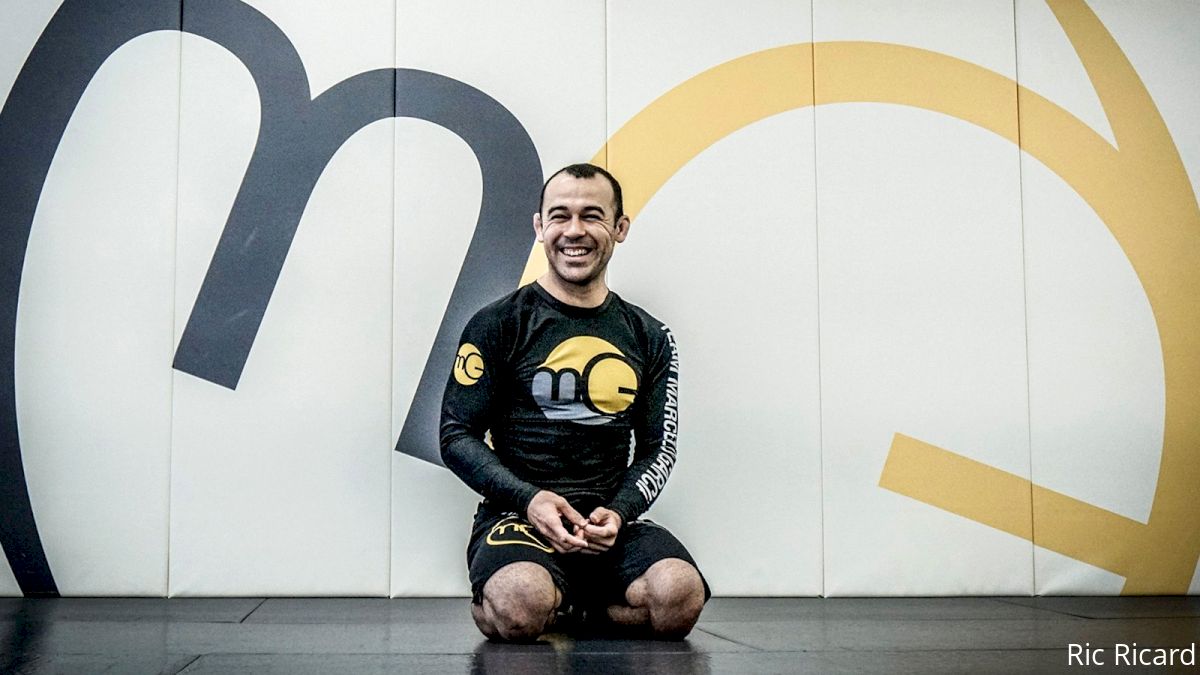 Spyder BJJ sent jiu-jitsu commentator John Evans– who often handles the mic for FloGrappling events– to the Marcelo Garcia Academy in New York.
The 2019 Spyder BJJ Invitational Qualifier is coming up on March 2, and jiu-jitsu legend Marcelo Garcia will be sending three of his top athletes to compete on the show in the form of Matheus Lutes, Matheus Diniz and Marcos Tinoco.
Garcia– a four-time ADCC champion and a five-time IBJJF World champion– has spent the last few years of his career focused on his family and coaching his team. And though his last match was in 2011, he never officially retired and over the years has teased a possible comeback.
"I will definitely come back to compete. It's something that I love to do," he said. "And something that was part of my life for so long. And that's why I never retired, I don't like to make a speech about retirement because I never retired."
Marcelo revealed in the brief interview that he does not know on which event he would make his return, but it must meet a requirement of his.
"I want to go to a big event, that treats people good, that respects all the fighters. An event who don't make their fighters talk trash about each other. That's what I'm looking for."
Marcelo has long been considered an example of the humble champion, a highly successful competitor who let his jiu-jitsu do the talking. His distaste for controversy led to him suspending two of his standout athletes, Dillon Danis and Mansher Khera, in 2017 which led to them eventually leaving his gym.
Garcia's three representatives Lutes, Diniz and Tinoco will all compete in Spyder's first event of 2019, a two-weight tournament that places purple, brown and black belts together.
Lutes will face GF Team purple belt Daniel Sathler. Tinoco will clash with 2015 IBJJF World and ADCC absolute champion Claudio Calasans, while Diniz will go up against Korean black belt Hyungcheul Kim. Garcia is confident that all three will perform on the day.
"They're here all day, that's all they do. I'm here to make sure that when they compete they give their best. I'm excited to see.
"They know that I know how much they can do it. I just want them to go over there and do everything they do in the gym. Because I know what they do here, they're awesome. And I'm just waiting for the best result from them."
Click to watch the 2019 Spyder Invitational Qualifier LIVE or On Demand on FloGrappling, March 2