KASAI Pro 5
The 5 Burning Questions On Our Mind Going Into KASAI Pro 5
The 5 Burning Questions On Our Mind Going Into KASAI Pro 5
Read on to find out the five burning questions that have our attention– they're some of the most important issues of the show.
Apr 6, 2019
by Hywel Teague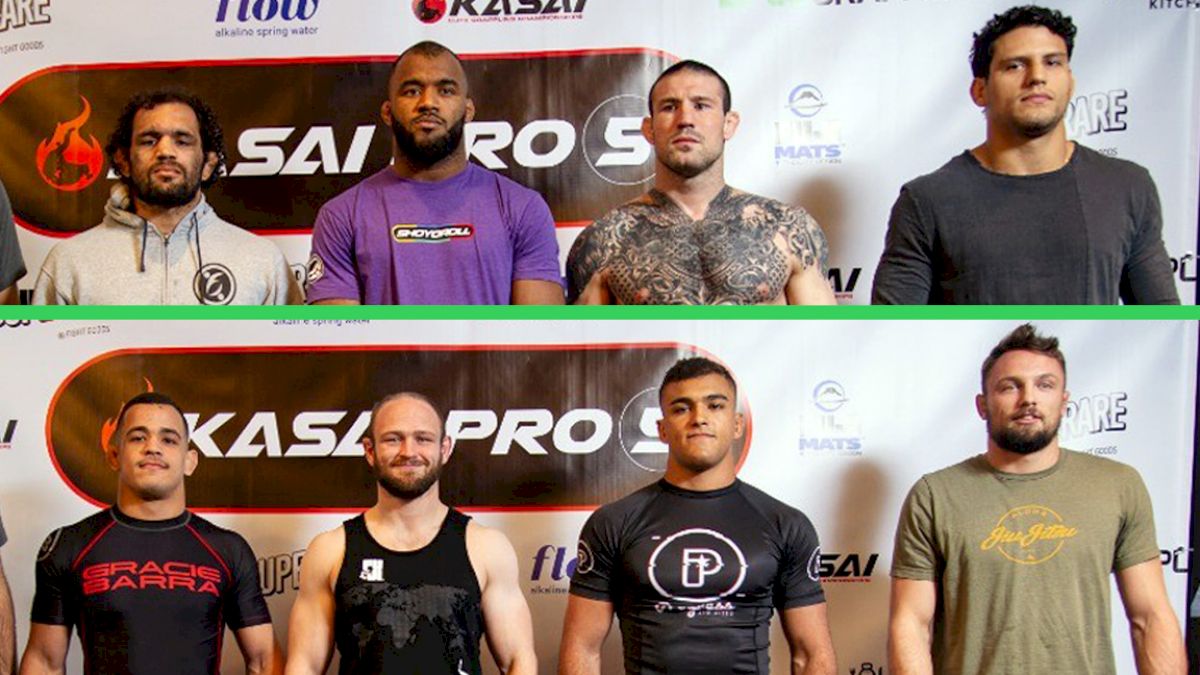 Unlock this article, live events, and more with a subscription!
Get Started
Already a subscriber? Log In
KASAI Pro 5 is hours away– the stacked 8-man 205lb tournament is the main attraction of the event and has everybody talking.
With two groups of four fighting in a round-robin format (everybody faces everybody) fans can expect to see a wide variety of styles and match-ups that raise many questions. How will X handle the attacks of Y? Will A beat B because he holds a win over C and C beat B? All will become revealed come showtime.
There are five burning questions that have our attention, and they're some of the most important issues of the show. Read on to find out the most thought-provoking issues of KASAI Pro 5.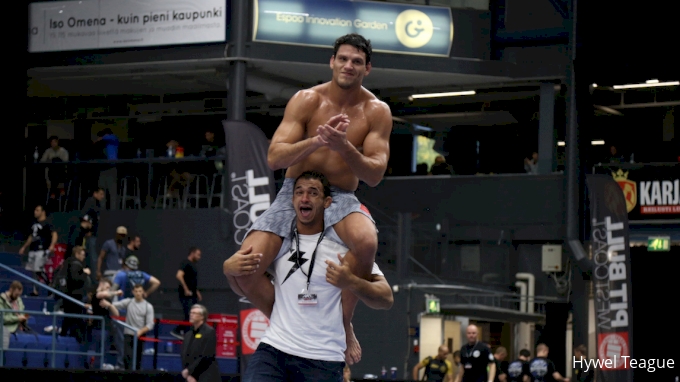 1. Will Felipe Pena live up to expectations?
You'd think that the ADCC absolute champion would kill everybody right? Maybe not, considering how tough the group is. Tex, Jackson Sousa and Baby Monster will do their utmost to stop him from advancing, and the shorter matches means he's going to have to come out hard and fast and either score quickly or submit his opponents to guarantee he advances.
Pena is an incredible technician and down to scrap with anybody. The smart money is undoubtedly on him to make it to the finals, although this is far from guaranteed due to the round-robin format. With points earned based on the method of victory in each Group stage match, his opponents may try to hold him to a draw in order to decrease his chances of making it through to the final.
One of the burning issues will be whether Felipe Pena can do enough to secure his spot in the final.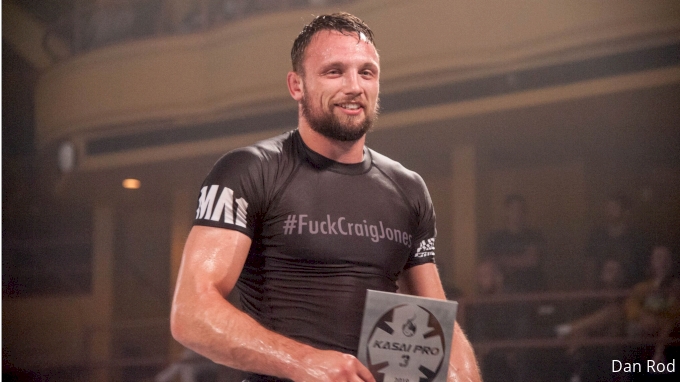 2. Which Craig Jones is going to turn up?
The Aussie submission machine is one of those guys who either looks like a world killer or flat as a pancake. We've seen him tear through some of the best names in the game (Leandro Lo, Murilo Santana) and yet look tepid and struggle with others (Rousimar Palhares, Matheus Diniz). When he's on, Jones can submit anybody in front of him but if his opponents manage to avoid his attacks then it could be a rough night.
A noted traveler, Jones is fighting on the closest thing to home turf outside of his homeland. He's wrapping up a months-long camp in NYC at the Renzo Gracie Academy, which means he won't suffer any ill effects from being on the road and has had the benefit of preparing specifically for this event.
If Jones stays focussed, comes in with a smart gameplan and is able to effectively work his attacks then he could easily win his group. It just depends on which version Craig Jones shows up: the destroyer of dreams, or the one who struggles against conservative opponents.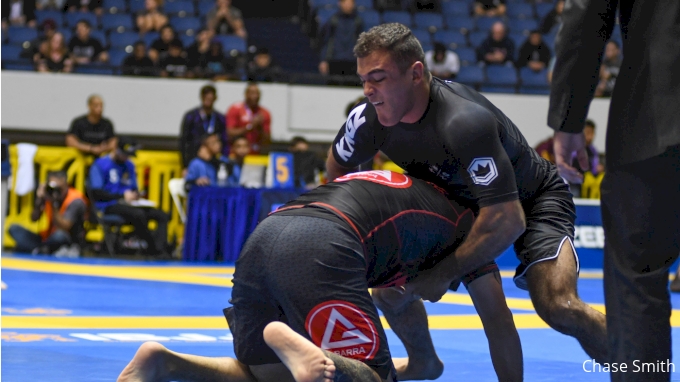 3. Can Kaynan Duarte avoid getting heel hooked?
It's no secret that Kaynan is one of the most talented grapplers of the current generation, cleaning up medals in major IBJJF tournaments both gi and no-gi. An ADCC veteran who qualified for the biggest no-gi event on the planet while still a teenager, Duarte is known as a versatile competitor with a monster guillotine attack. But how will he handle adopting to the KASAI Pro rules?
It's a big question. Duarte can be a slow starter, and the 6-min matches might hamper his style. He could warm up as the event goes on, but he may need to put his foot on the gas more than usual to ensure he doesn't get left behind as the group points get tallied.
The no-gi format and addition to heel hooks could be factors, too. He's got plenty of experience no-gi, but one of his feet submission losses was via heel hook back in 2017. Has he had opportunity to work on his leg attack game since then? We should find out, as as the likes of Craig Jones and Jon Blank will be all over his legs.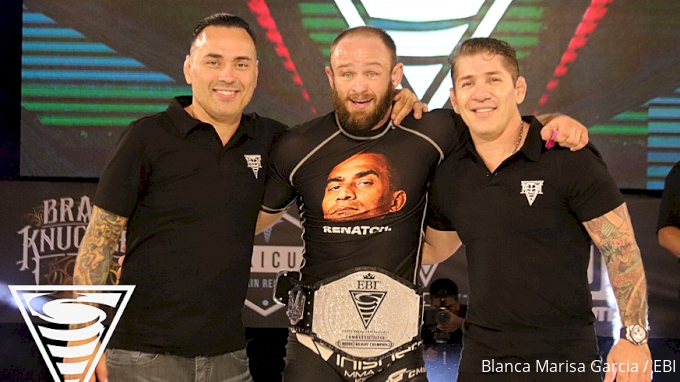 4. How wild are the wildcards, Jon Blank and Valdir Araujo?
It's no secret how much damager somebody like Aaron "Tex" Johnson can do, and the purple belt Pedro Marinho proved he's deserving of his place on KASAI Pro 5 thanks to his win at the qualifier event. But what can we expect from Jon Blank and Valdir Araujo?
Group A's dark horse is Araujo, an MMA fighter (18-9-0) and ADCC Trials medalist out of Fight Sports. Cyborg calls him one of his main training partners, a tremendous honor. He comes into KASAI just one week after taking silver at the stacked ADCC South American Trials in Brazil, which saw him fight six matches without conceding a single point. So even if he isn't well known in grappling, it goes to show he could spoil some plans.
In Group B we have Blank; KASAI Pro veteran, Combat Jiu-Jitsu champion, ADCC Trials medalist, and a submission hunter who says he loves armbars but judging by his record is equally happy snatching necks and legs. As he competes in exclusively no-gi events the other men in his group may not known what to expect, meaning he has the element of surprise.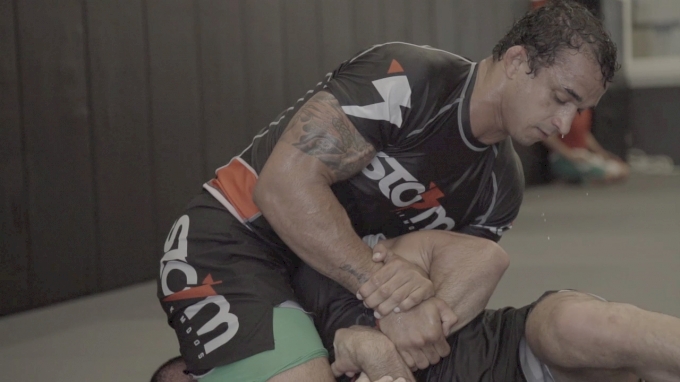 5. How will Romulo handle the layoff?
2013 ADCC champion Barral hasn't fought no-gi since 2017 and only had three gi matches in all of 2018. At 36 years of age Barral is a legend in jiu-jitsu and has been focussing more on the phase of his career as a school owner and coach. That said, he's training everyday (porrada) and shares the mat with killers like Gabriel Arges, Edwin Najmi and many more.
But his opponent Marcos Tinoco has been incredibly active on the world grappling circuit with 35 black belt matches in 2018 (according to record-keeping site BJJ Heroes). That kind of momentum is extremely helpful, and cannot be underestimated. Barral is hardly going to be out of shape but sometimes it is the mind that gets rusty– as phenomenal athlete as he is, will the lay off have affected him? We'll find out when he steps onto the stage.
---
8-man 205lbs tournament
GROUP A
Felipe Pena
Jackson Sousa
Tex Johnson
Valdir Araujo
GROUP B
Craig Jones
Kaynan Duarte
Jon Blank
Pedro Marinho
Superfights
Marcos Tinoco vs Romulo Barral
Dante Leon vs Edwin Najmi
Mayssa Bastos vs Fiona Watson
Click to watch live – show starts at 6.00pm local time (New York)