2019 World Jiu-Jitsu IBJJF Championship
Nathiely's Double Gold Cements Her as One of Jiu-Jitsu's Leading Women
Nathiely's Double Gold Cements Her as One of Jiu-Jitsu's Leading Women
Nathiely took crucial steps forward to entering the conversation of the greatest of all-time after taking top honors at Worlds.
Jun 5, 2019
by Chase Smith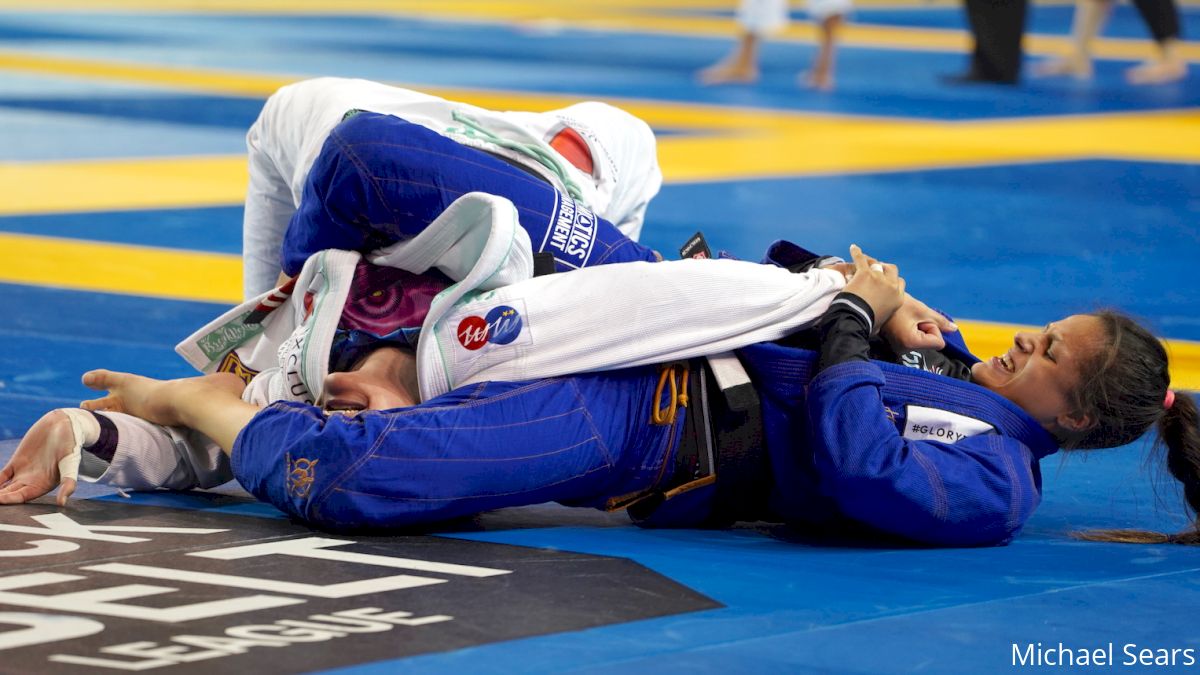 Already one of the best competitors of her generation, Nathiely de Jesus took crucial steps forward to entering the conversation of the greatest of all-time after taking top honors at the 2019 IBJJF World Championships.
After a thrilling six-win campaign, the Rodrigo Pinheiro jiu-jitsu representative captured double gold winning both the super-heavy and the absolute categories. Technically, this is the second time she's achieved the feat, Nathiely was awarded the absolute title after Tayane Porfirio's medal was revoked last year due to her USADA suspension, but the 2019 accomplishment is the first time she's done it on her own terms.
Nathiely Karoline de Jesus vs Beatriz Mesquita – 2019 World championships Absolute Final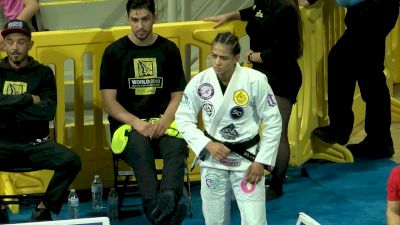 Unlock this video, live events, and more with a subscription!
Get Started
Already a subscriber? Log In
Nathiely's dual medals from Worlds will sit nicely next to the trophies she captured at the 2019 European and Pan Championships: she earned double gold at the former and gold + a silver medal at the latter. She also took first place at the 2018 No-Gi World Championships back in December, making her one of the winningest athletes of the last 12 months.
What is it about Nathiely's game that is so effective?
For one – her guard is her most lethal weapon. Though many women seem to favor a more traditional approach, Nathiely is one of the people pushing the limits of modern open guard, using intricate lapel wraps and all the wormy-tricks; she's also a master of the lasso guard.
Secondly, and perhaps most importantly, is that Nathiely is also a SAVAGE submission hunter; an equal opportunist and will happily dive on a leglock as quickly as she would choke someone out – the finish is all that matters.
Key Names Nathiely has beaten in 2019 So Far:
Ana Carolina Schmitt
Luiza Monteiro
Talita Nogueira
Beatriz Mesquita
Bianca Basilio
Nicole Sullivan
Charlotte Van Baumgarten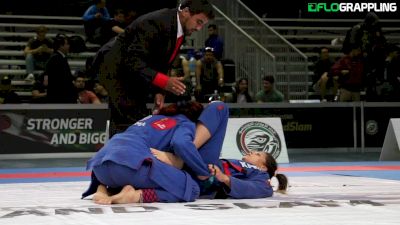 Earlier this week we asked if we're entering the Kaynan Duarte era, could the question be reasonably applied for Nathiely concerning the women's black belt ranks?
We think so, but only time will tell.