KASAI Pro 6
Analyzing The Titanic Clash of Yuri Simoes & Kaynan Duarte at KASAI Pro 6
Analyzing The Titanic Clash of Yuri Simoes & Kaynan Duarte at KASAI Pro 6
KASAI Pro 6 is set to pop off Aug 17 in Atlantic City, and no superfight on the card is more intriguing than Yuri Simoes versus Kaynan Duarte.
Aug 13, 2019
by Chase Smith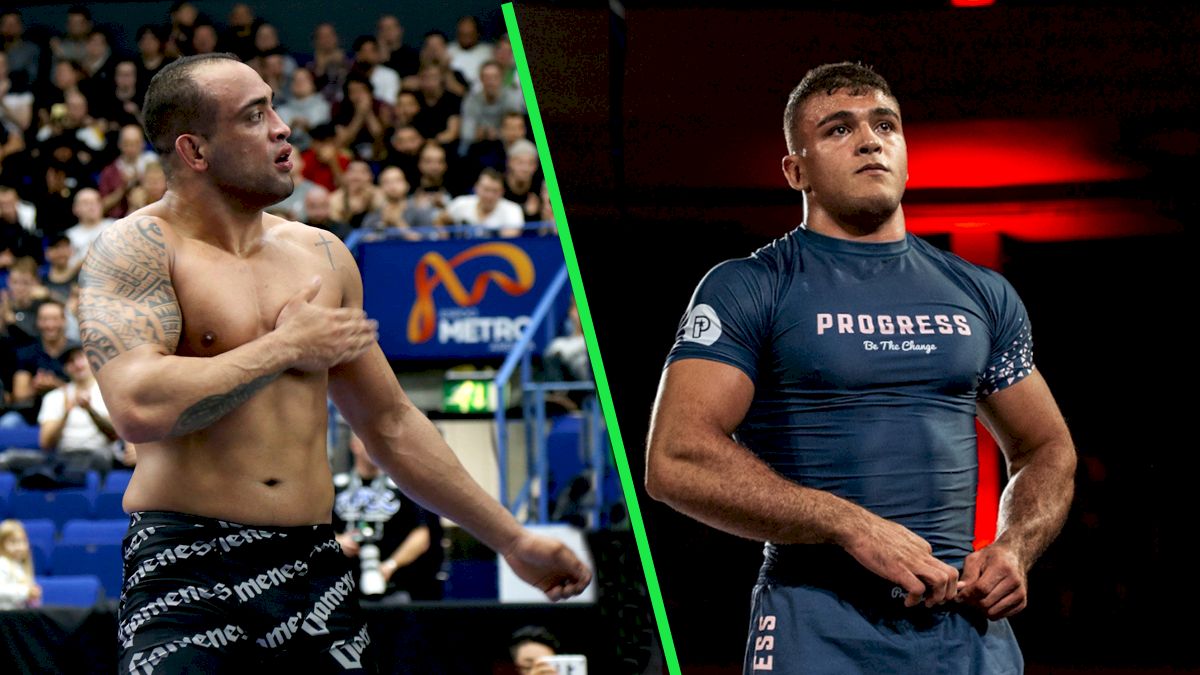 Unlock this article, live events, and more with a subscription!
Get Started
Already a subscriber? Log In
It's fight week! The wait is nearly over: KASAI Pro 6 is set to go pop off this weekend in Atlantic City; backing up the incredible 8-Man 135lb bantamweight tournament are numerous super fights, but perhaps none as intriguing as the headlining match between No. 2 P4P No-Gi athlete Kaynan Duarte and the No. 3 Ranked Yuri Simoes.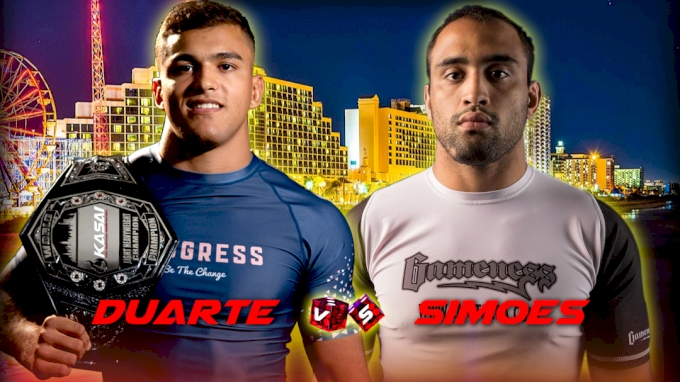 Quick Facts
Yuri Simoes - Brasa CTA
2x ADCC champion (2015, 2017)
2x World No-Gi champion (absolute division 2014, 2016)
Only two-time World No-Gi Absolute champ
Only ADCC champ in two weight divisions
Kaynan Duarte - Atos
IBJJF World champ (2019)
IBJJF No-Gi World champ (2018)
European champion (2019)
IBJJF Pan champion (2019)
Abu Dhabi World Pro champion (2019)
KASAI Pro 5 champion (2019)
... all at only 21 years of age and in his first full year as a black belt.
Yuri's Strategy: The Battle For Top Position
Yuri's love for wrestling is no secret; it's all there in the numbers: out of the 20 no-gi matches in our archives, Yuri only pulled guard in six. He secured 14 takedowns in total.
An equally key stat is that out of those 20 matches, Simoes successfully defended 18 takedowns and conceded none. Make no mistake, with ADCC waiting in the wings Simoes will absolutely be looking to exercise his wrestling chops against Kaynan at KASAI.
Yuri's sweeps from guard are nearly exclusively in the 'wrestle-up' style.
As always, it's important to remember that KASAI rewards athletes with one point for a 'near-takedown' instead of an advantage.
Should Yuri achieve the takedown– or if Kaynan simply pulls guard– look for Yuri to hunt for his patented body lock pressure passing series that has served him well in against a variety of opponents.
Yuri uses the body lock to initiate a passing sequence that ultimately led to taking Jackson Sousa's back
Kaynan Duarte: Perfect From Every Angle?
Kaynan is no longer that surging rookie black belt– his first 365 days at black belt saw him conquer nearly every major title available, only falling short at Brazilian nationals– and it seems he's only gaining momentum.
It's a struggle to point to any flaws in Kaynan's game; his guard is solid, passing incredible, and he has a keen eye for submissions. Especially relevant in this match with Yuri is Kaynan's ruthless guillotine.
Kaynan finishes James Puopolo to claim the 2018 Super-Heavy No-gi Worlds Title
Up until this point, no one has been able to poke a hole in Kaynan's airtight game – the last time the Atos standout lost a no-gi match was at No-Gi Pans in September 2018 against Gordon Ryan in the absolute division, and it was a technical back-and-forth war and Ryan's closest bout in recent memory.
The Atos competitor's recent run at KASAI saw him effortlessly dismantle both Tex Johnson and Craig Jones, two no-gi specialists, which put a stop to any questions about his leg lock awareness (though it's unlikely we'll see any of that from Yuri).
WATCH: Kaynan Duarte vs Craig Jones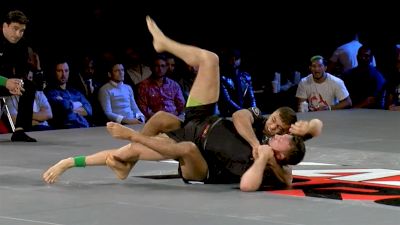 Unlock this video, live events, and more with a subscription!
Get Started
Already a subscriber? Log In
Who Takes The Win? One Man's Guess
Despite being the only athlete to ever win ADCC in two weight classes, it feels like Yuri never quite gets the respect he deserves. He's beaten some of the toughest names to ever walk on the tatami, including Felipe Pena, Dean Lister, Rafael Lovato Jr., and Tim Spriggs (among many others).
He could also be considered the no-gi specialist in this match. Betting against the Brasa CTA rep just doesn't feel like the smart move.
And yet, Kaynan's momentum is undeniable, and stylistically this match does seem to play into Kaynan's game plan nicely: one double leg gone wrong is all he needs to slam on a vicious guillotine.
The margins are truly razor-thin, but given the fact that Yuri has been giving ADCC his undivided attention all summer, and knowing that he's mentally preparing to go for his third title (in a third weight class) – I'm going to give him the slight edge. But ever so so slight, indeed.