Unlock this article, live events, and more with a subscription!
Get Started
Already a subscriber? Log In
Eight of the best No-Gi grapplers in the world have been invited to compete for $40K.
In 2017 The IBJJF held their first Heavyweight Grand Prix at the Evexia Fitfest in Las Vegas, with Marcus "Buchecha" Almeida bringing home the $40,000 prize. That Grand Prix took place in the gi.
With ADCC around the corner and the world's best black belts all heavily-focused on no-gi training, the IBJJF will host a No-Gi Heavyweight Grand Prix on Saturday, August 24.
Here's a look at the eight elite competitors who will go to war on Saturday.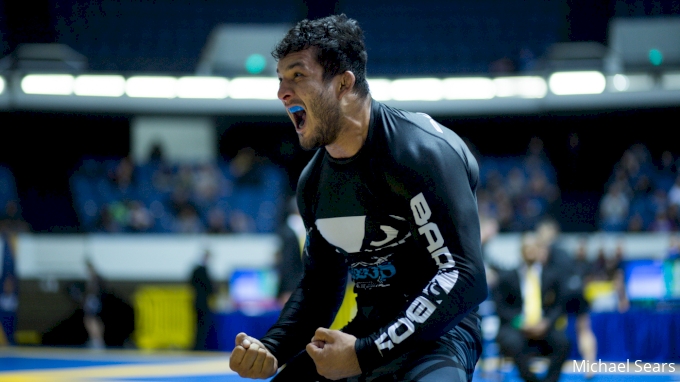 Lucas "Hulk" Barbosa (Atos)
Lucas Barbosa had a dominant run at No-Gi Worlds in 2017, submitting five out of six opponents on his way to double gold in Anaheim. Hulk submitted Jackson Sousa and Joao Assis at that tournament before defeating Joao Gabriel Rocha 2-0 in the final and is a four-time No-Gi Worlds champion. Registered to compete next month at ADCC in the 99kg division, Hulk has been taking part in an intense No-Gi training camp at Atos in San Diego for ADCC and should be considered one of the favorites to win the Grand Prix.
---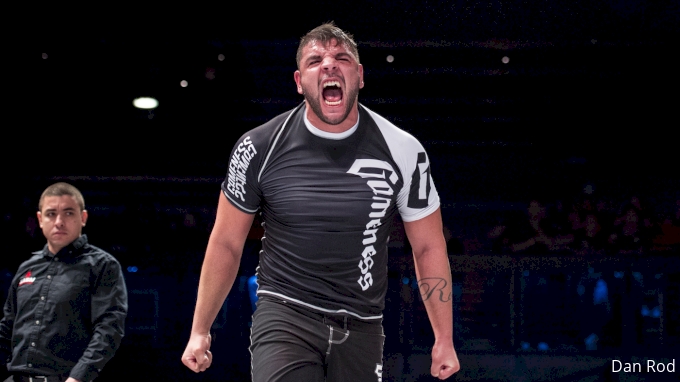 Joao Gabriel Rocha (Soul Fighters)
While no doubt one of the best No-Gi competitors of his generation, Joao Gabriel Rocha has yet to reach the top of the podium at a major No-Gi competition with two silver medals from ADCC and another two silvers from No-Gi Worlds. Joao finished second at ADCC in both 2013 and the 2015 absolute, and lost close matches in his weight and open class finals to Cyborg and Hulk at the 2017 No-Gi Worlds. Joao will have a chance to avenge those No-Gi Worlds losses in this tournament and should be by far the largest competitor in the bracket. Joao looked sharp in a close loss to Gordon Ryan earlier this year at Kasai Dallas.
Watch: Joao Gabriel defeats Keenan at No-Gi Worlds 2017
---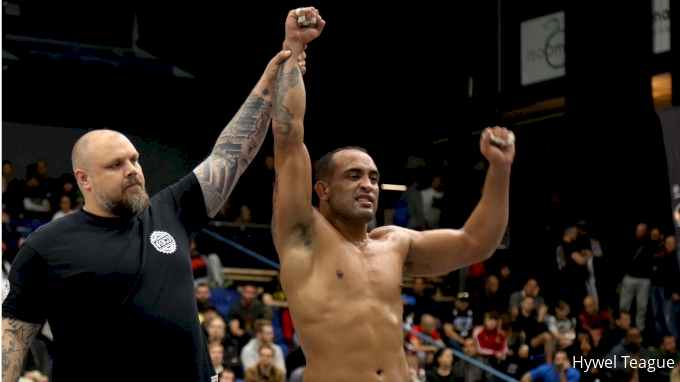 Yuri Simoes (Caio Terra)
One of the most accomplished No-Gi grapplers of all time, Yuri Simoes is a two-time ADCC champion and four-time Nogi Worlds champ. Yuri has won ADCC at both the 88 and 99kg divisions and won his weight and the open class at the 2014 and 2016 No-Gi Worlds. Yuri has strong wrestling and some of the best No-Gi passing in the game and is one of the favorites to win this edition of the Heavyweight Grand Prix.
---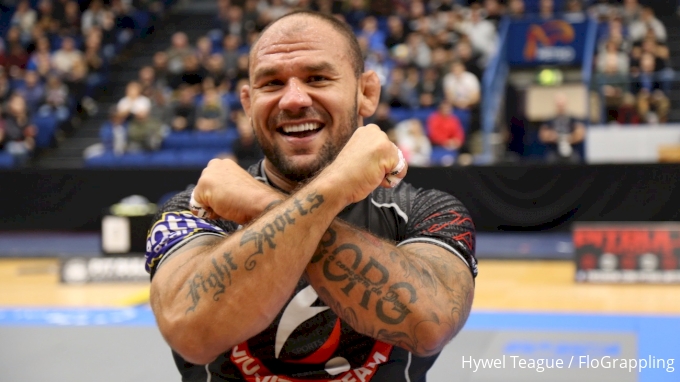 Roberto Abreu (Fight Sports)
Roberto "Cyborg" Abreu is one of three athletes in this tournament who is a No-Gi Worlds open class champion and has five No-Gi Worlds gold medals in his collection. Cyborg was also the absolute champ at the 2013 ADCC. Cyborg has never lost to any of the other athletes in the Heavyweight Grand Prix.
---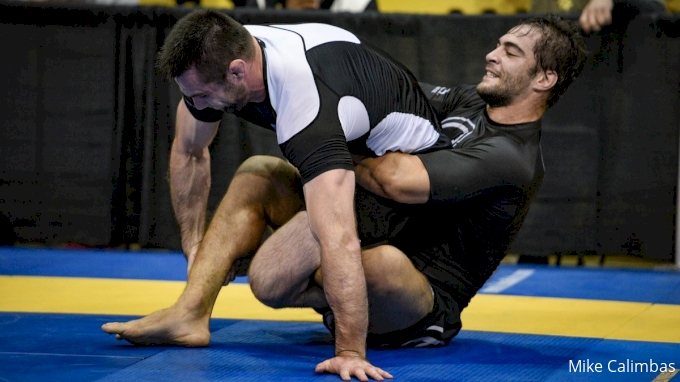 Luiz Panza (Checkmat)
One of six No-Gi World champions competing at the Grand Prix, Luiz Panza submitted his way through the event in 2016. Panza is also a weight and open class champ at both the Pan No-Gi and Brazilian Nationals No-Gi. Known for his deadly foot attacks, Panza can end the match quickly from almost any position.
---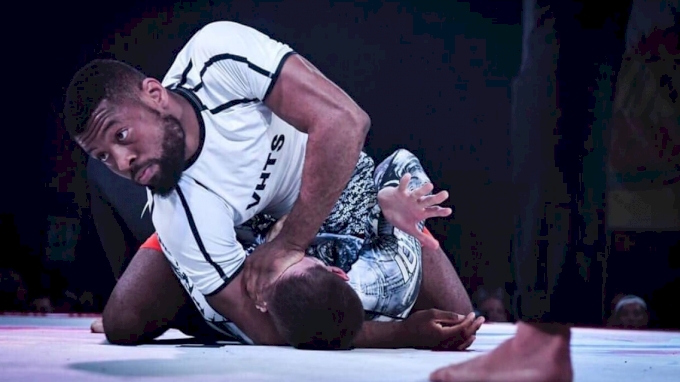 Tim Spriggs (Team Lloyd Irvin)
2018 No-Gi World champion at heavyweight Tim Spriggs has a solid takedown game and has had a recent run of success in No-Gi competition. Besides winning No-Gi Worlds, Spriggs also won the ADCC East Coast Trials and recently defeated Tex Johnson by decision at Fight 2 Win. Spriggs defeated Simoes 2-0 in the final of the 2015 Five Super League and recently won the Spyder Invitational in Korea.
---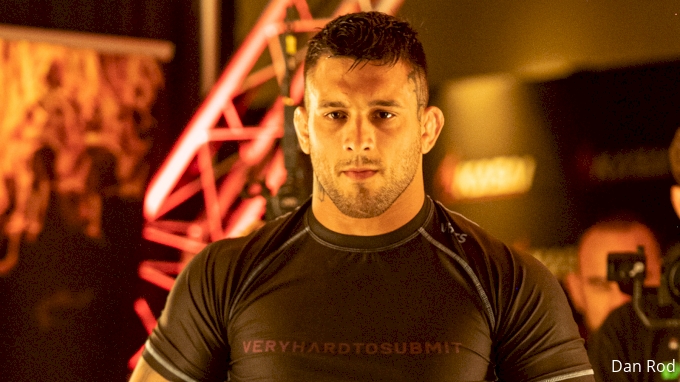 Patrick Gaudio (GF Team)
Patrick Gaudio had one of the most exciting matches at the 2018 No-Gi Worlds when he went head to head with Gordon Ryan in the open class, losing by an advantage. Although primarily known for his gi accomplishments, Gaudio has gone all-in for No-Gi competition this year with matches at KASAI, the Heavyweight Grand Prix and the ADCC 99kg division all coming up in August and September.
---
Matheus Diniz (Alliance)
Matheus Diniz has been on a tear in No-Gi recently, winning a KASAI Pro Grand Prix and defeating Craig Jones in his last match. Matheus won his weight and the open class at the 2015 No-Gi Pans, and has medaled multiple times at No-Gi Worlds. The Marcelo Garcia black belt should be coming in prepared, right in the middle of an ADCC training camp at Marcelo's academy in Manhattan.
---
Watch the 2019 IBJJF Heavyweight Grand Prix live on-demand on FloGrappling