In case you missed it Gordon Ryan, the self-professed king of grappling, made a soft comeback to competition over the weekend with an appearance on new team event Kinektic.
Gordon had three easy matches, submitting the undersized MMA fighters Gabriel Checco, Rafael Domingos, and Guilherme Vasconcelos.
The heaviest of the three was Checco, who is a middleweight MMA fighter (185lb). Vasoncelos is a welterweight fighter (170lb) while Domingos competes in grappling tournaments at 168lb. Ryan will compete in the -99kg (220lb) division at ADCC and has recently posted photos of himself at nearly 230lb.
Ryan pulled out of the upcoming IBJJF Heavyweight Grand Prix as he said his knee is still in recovery and he didn't want to push it too hard as he prepares for ADCC. So it was a surprise when he suddenly appeared on the team roster for Kinektic.
The idea was to take a couple of tune-ups that wouldn't push him too much, and that's exactly what happened. Ryan walked through his opponents, but is it enough to get ready for ADCC? He didn't need to work his wrestling, and the size difference he had over his opponents hardly replicates what he will encounter in September.
The entire thing felt like an exercise in reminding himself that he is the No. 1-ranked P4P no-gi grappler on the planet, a little confidence boost after nearly seven months off following an injury and his recovery from knee surgery. We can't read too much into his performance other than he looks huge (and he claims he cut 17lb to compete).
Whether Gordon will be 100 percent to go at ADCC remains to be seen. Whenever we've asked him about it, he's always said the same thing: it depends on his knee. After Kinektic, we're no closer to getting an answer to that question.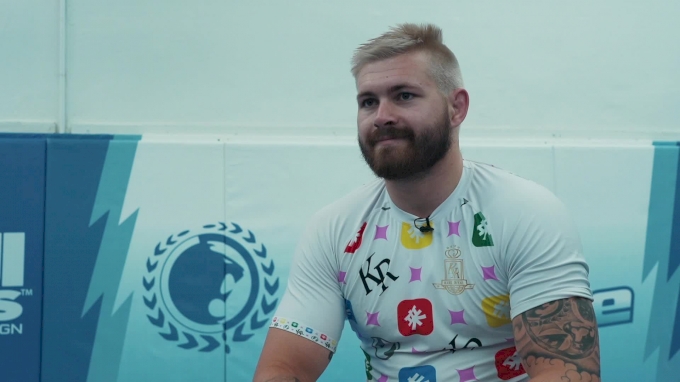 Unlock this video, live events, and more with a subscription!
Get Started
Already a subscriber? Log In