Unlock this article, live events, and more with a subscription!
Get Started
Already a subscriber? Log In
We are less than a week out of ADCC and the anticipation is reaching a boiling point. The "Olympics of Grappling" is almost upon us and fans, athletes, and most certainly the FloGrappling team are speculating what the brackets might end up looking like. As we will not know the brackets until the day before the event, much time has been spent at the FloSports HQ drawing up seeds and potential brackets.
I will go through here how I would seed the stacked 77kg division. This is the division we here at FloGrappling have labeled the "Group of Death" for this ADCC, as you're going to see superstars fighting each other from the quarterfinals on.
Keep in mind that this has nothing at all to do with how they will really be seeded, it is all just speculation.
The criteria I am looking at is as follows:
Recent ADCC success
Recent success at other major no-gi events
ADCC success pre-2017
Gi world champions
Trials results and older no-gi success
Using head-to-head, method of victory, and just personal opinion for tie-breakers and weighing certain accomplishments against others. Let's get started, here is how I seeded this bracket:
JT Torres
Lucas Lepri
Renato Canuto
Vagner Rocha
Garry Tonon
Dante Leon
Edwin Najmi
DJ Jackson
Celso Vinicius
Jon Satava
Lachlan Giles
Servio Tulio
Ross Nicholls
Oliver Taza
John Combs
Mateusz Gamrot
---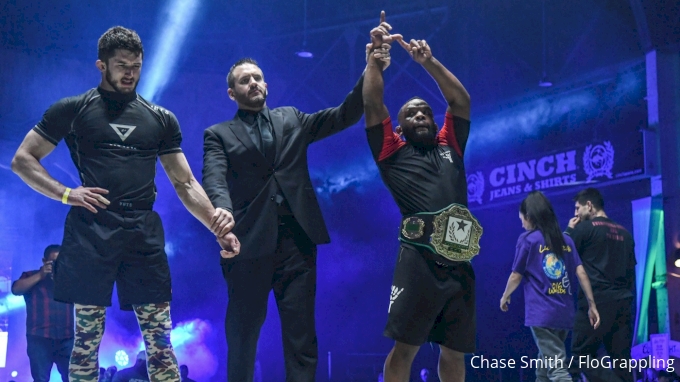 8- DJ Jackson (Team Lloyd Irvin)
DJ is a two-time No-Gi World champion and this is his third ADCC; he hasn't been too successful at the event, however, and is 1-2 at ADCC in his career. DJ fights everywhere and I don't know if that is a good thing; he has had inconsistent results lately. A recent F2W loss to Najmi puts him in at No. 8 in my opinion. DJ will be the first to remind you that he is 5-0 against Tonon, but those matches were ages ago. DJ is hard to score on with solid wrestling and a conservative top game; if he gets the takedown he can beat anybody in the bracket. I think his cardio is the big question for him entering ADCC, but being back down at 77KG I think he will show up in better shape than he has been in for recent superfights.
---
7- Edwin Najmi (Gracie Barra)
Edwin is a real wildcard in this bracket. He has an unconventional, almost awkward looking wrestling stance from the feet, and the way he uses the darce to defend takedowns is dangerous in this ruleset. Edwin has tapped 2015 ADCC champ Davi Ramos with an RNC in a no-gi fight. Coming out one of the strongest ADCC camps at Gracie Barra Northridge, you know he will be ready. A recent loss to Dante Leon at Kasai has Edwin seeded No. 7 in my opinion.
Watch: Edwin defeats DJ at F2W
---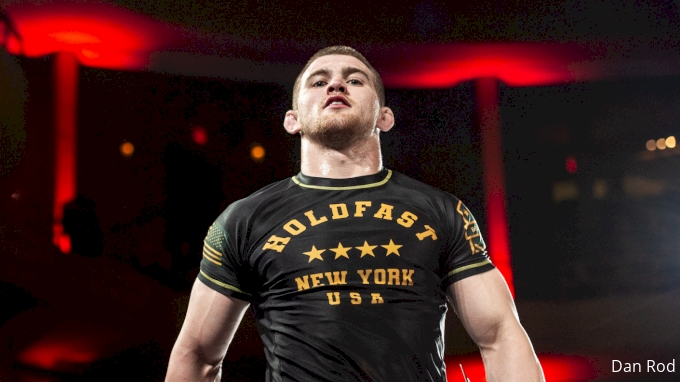 6- Dante Leon (GF Team)
Dante has really made a name for himself on the no-gi scene in the past year. Big moments for him were RNC finishes over Edwin Najmi and Matheus Lutes in Kasai. Another ADCC newcomer, I'm ranking him based off Kasai and IBJJF no-gi results combined with superfights. Dante had a close match with Renato Canuto at Kasai that I'm sure he would love to run back. Dante has a good game for ADCC, he likes to wrestle, he thrives in scrambles, and he dabbles with leg locks as well.
Watch: Dante chokes Edwin at Kasai
---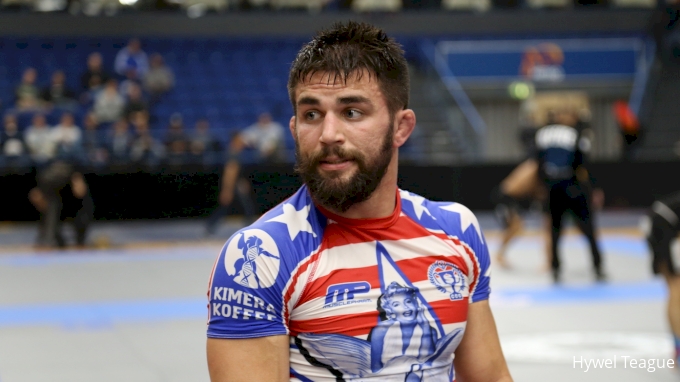 5- Garry Tonon (Renzo Gracie)
Everyone was excited when Garry jumped back into the 77KG division. A three-time ADCC vet who never has a boring fight, you just have to be thrilled at the possibility of Garry matching up with some of these names. Garry is actually 2-1 against Vagner, but lost the bronze medal match to him at ADCC 2017 in Finland. Being inactive in grappling doesn't help Garry's seed at all in my opinion, and having the five seed he would get a fourth Vagner fight possibly in the quarters. Garry won the last meeting between the two by heelhook at EBI.
Watch: Garry Tonon Highlight
---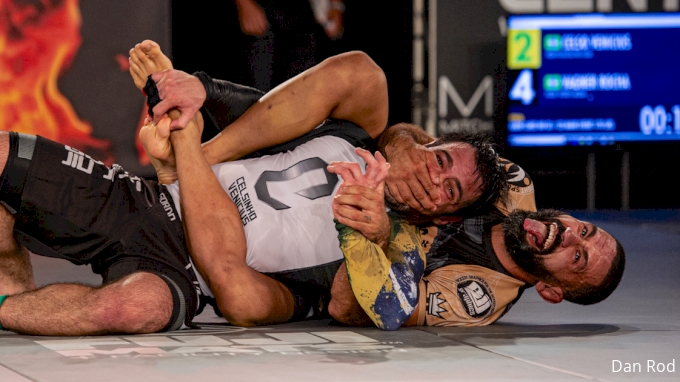 4- Vagner Rocha (Fight Sports)
Vagner is the returning bronze medalist, but I would have him fourth based off his two losses to Canuto. He's 7-3 in his last 10 matches with the only losses being to Canuto and JT Torres. Vagner has wins over a number of people in this bracket including Garry Tonon, Dante Leon, Jon Satava, DJ Jackson, Ross Nicholls, and Celso Vinicius.
Watch: The Best Of Vagner Rocha
---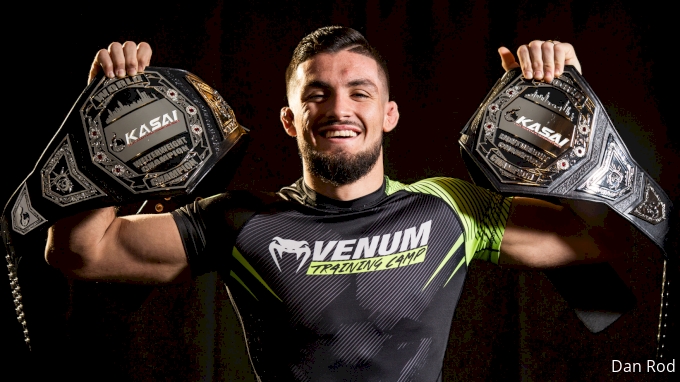 3- Renato Canuto (Checkmat)
Renato is currently ranked first at 77kg in the FloGrappling rankings, but this is his first time at the ADCC World Championships. Renato has really made a name for himself as a no-gi fighter in the last two years from Kasai and a No-Gi Worlds title. Renato has no-gi victories over several people in this bracket including Vagner Rocha two times, Garry Tonon, Dante Leon, and Celso Vinicius. Renato has the athleticism, stand-up game, and gas tank to compete with anyone in the bracket, and has a great mind for competition strategy as well.
Watch: The New Guard Renato Canuto Film
---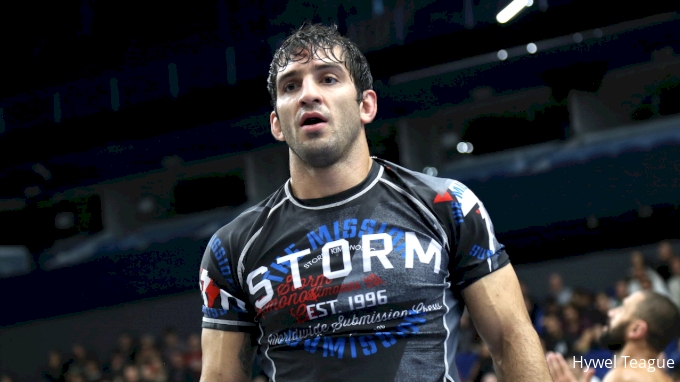 2- Lucas Lepri (Alliance)
This was a very easy one to seed, as Lepri has taken second at ADCC in both 2015 and 2017. One of the all-time greats in gi competition, Lucas has yet to reach the top of the podium at ADCC. Lucas style contrasts with some of his wrestling heavy, scramble-loving competition at 77kg. If he can settle in and make it a game of positional control on the ground he will be hard for anyone at 77kg to beat.
---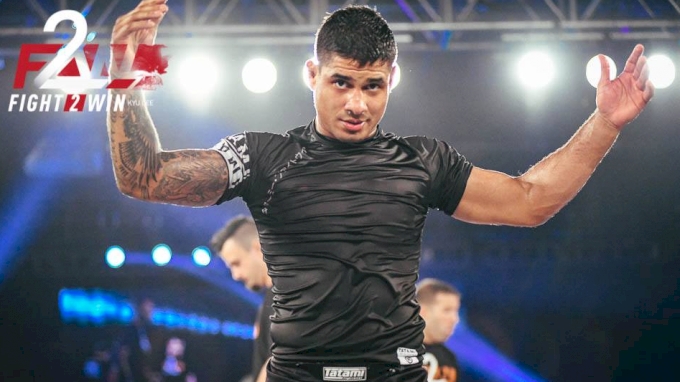 1- JT Torres (Atos/Essential)
Easy choice here as JT is the returning champ. Hasn't been super active lately in no-gi, but dominated returning bronze medalist Vagner Rocha recently at F2W. JT's style is perfect for ADCC, with precise wrestling, a never-ending gas tank and great scrambles. This is his division until someone dethrones him and he is a lock for the No. 1 seed.
Watch: JT beats Lepri in ADCC 2017 final
---
Potential exciting matchups with these seeds:
If the brackets worked out like this, you would be looking at a bunch of exciting rematches. Renato Canuto vs Dante Leon in the quarters would be a good one; Dante was vocal about thinking he won their Kasai fight and wants a rematch. Vagner vs Garry is another interesting one, as well as Edwin and Lepri going at it no-gi after fighting in the Gi Worlds finals a couple of years ago.
---
Watch The 2019 ADCC World Championships Live On Demand On FloGrappling