2019 ADCC World Championship
Strategy, Brutality & More: Three Major Takeaways From ADCC 2019
Strategy, Brutality & More: Three Major Takeaways From ADCC 2019
ADCC changes the landscape of the grappling world with every edition; these were the biggest trends we spotted at the 2019 edition.
Oct 1, 2019
by Michael Sears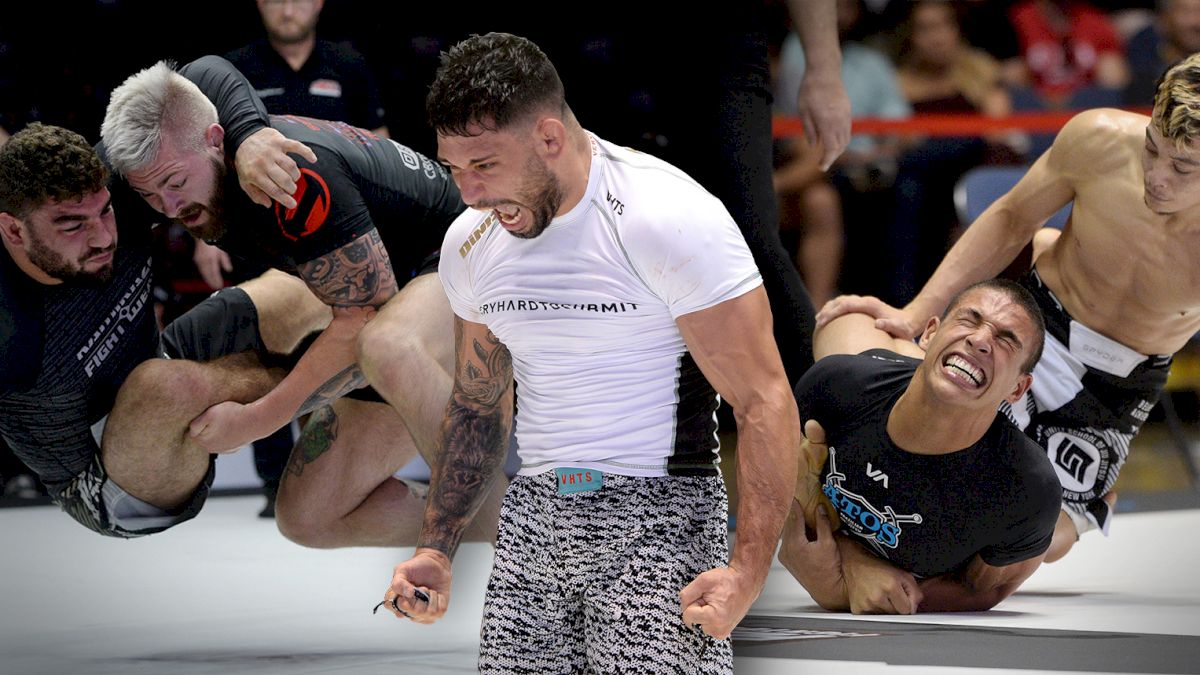 Unlock this article, live events, and more with a subscription!
Get Started
Already a subscriber? Log In
The 2019 ADCC World Championships was easily the biggest event in the history of grappling. The SoCal fans turned out along with many others traveling from around the globe, the production team put on a spectacle this sport has never seen before, and the athletes brought the intensity level which has always been associated with ADCC competition.
ADCC is always a game-changer. New stars are made here unlike anywhere else. One signature win on this stage can send an athlete's career trajectory into superstar status. The successful game plans used here will be studied and analyzed and completely alter the landscape of no-gi competition — if it works at ADCC, you can be assured everyone will be attempting to use it in the immediate future.
I could talk all day about takeaways from over the weekend in Anaheim, but for brevity's sake I'll try to limit this article to what stood out the most to me. Here are a few of my takeaways from the 2019 ADCC World Championships. I'll skip out on some of the bigger storylines that warrant a standalone article.
---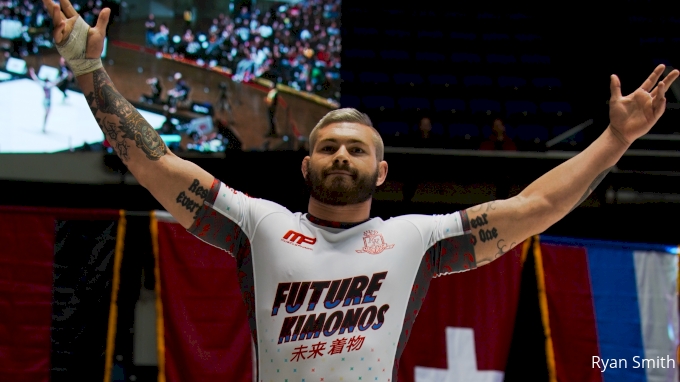 1. Gordon Ryan Is The King, But DDS As A Whole Are A Problem
The King is now 15-1 with 11 subs at two ADCCs. He walked away with three golds and a silver in those two appearances. Gordon was one of the few athletes who was successful with a guard pulling strategy over the weekend, and it all boils down to his attacking sequences that John Danaher has developed in the blue basement. Gordon is always on the offense from his guard. The only two matches in which he did not get a submission were against Buchecha and Hulk. I feel the opponent tried hard to avoid engaging in those fights; the Buchecha match, in particular, I could have seen several more passivity calls on top.
But we all knew Gordon was a monster. He was the favorite to win the absolute entering this tournament. The real story here is how the Renzo Gracie team has progressed in the last two years. Garry Tonon made the podium for the first time in his fourth ADCC appearance, defeating Renato Canuto in the quarters and Dante Leon for third. Craig Jones, based in NY now, tapped his way to the final before losing a close fight against rival Matheus Diniz.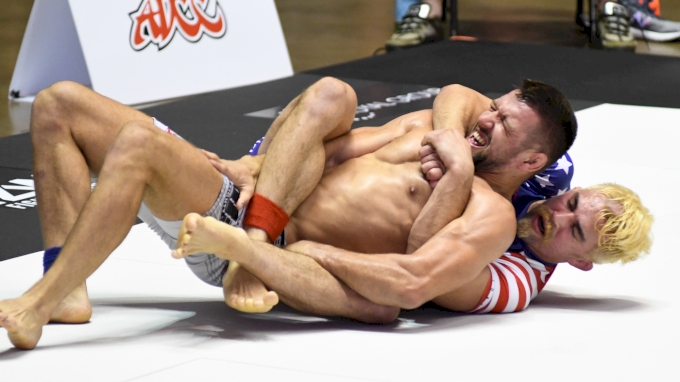 Nick Rodriguez went on a wild run at 99kg to finish second with just 18 months of jiu-jitsu training. In the first round, Rodriguez beat IBJJF black belt world champ Mahamed Aly before eliminating ADCC champions Orlando Sanchez and Roberto "Cyborg" Abreu in his next two matches. Nicky Ryan also put in a notable performance, losing a close fight to legend Paulo Miyao at just 18 years old.
The Danaher squad has made a big jump since 2017 in terms of their ADCC results. The longer match times benefit the athlete with the superior strategy greatly. You simply can't go all out for a 30-minute final match. Danaher's cerebral approach to jiu-jitsu pays off greatly in this aspect, and the entire team's philosophy to always try to set up the finish leaves opponents looking scared to mount an offense against them.
Watch: Garry Tonon vs Renato Canuto
---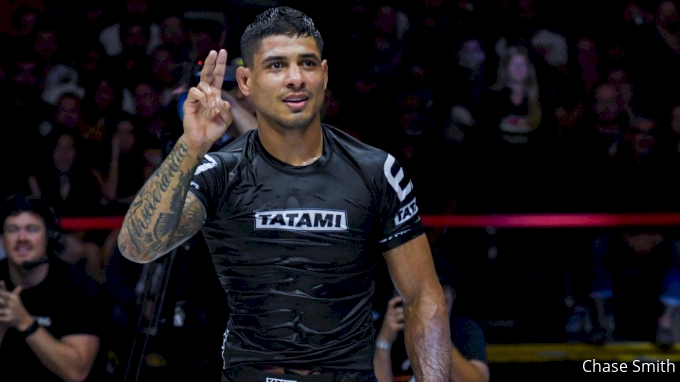 2. Strategy Is Key At This Tournament
JT Torres' run at ADCC 2019 is the epitome of how you need to fight in this tournament, in my opinion. JT is a master strategist and asserted his gameplan in every fight while staying calm and focused. One big advantage for JT here was the type of takedowns he implemented. While the majority of the competitors struggled to finish single-leg takedowns over and over, a takedown much easier to finish in the gi or with wrestling shoes. JT stuck to doubles, trips and body lock takedowns, and was incredibly more consistent finishing at getting the two than the rest of the field.
JT also kept the pressure on his opponent, hitting takedowns and pushing the pace in the no points period and not letting his opponents get anything going. The mental game is a strong ingredient to JT's success here. He kept his head in the final and didn't allow Vagner to turn it into a brawl, biding his time until he had an opening and got to the back.
Guard pulling came back to bite the puller over and over, as athletes who pulled were typically inferior wrestlers and you need to wrestle to finish just about any sweep at this tournament. I don't know how many times I saw an athlete pull guard and be unable to score during regulation, only to be forced to wrestle the opponent they did not want to wrestle initially in the overtime period, but it was significant. Just from my general observation of the tournament, the guard puller more often than not loses the referee decision at ADCC.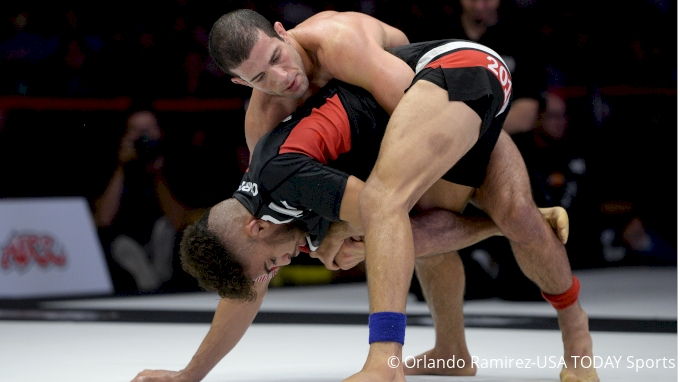 Veteran Augusto "Tanquinho" Mendes was the perfect example of this at 66kg in his run to his first ADCC title at 36 years old. Matheus Gabriel and Paulo were unable to wrestle with Tanquinho; then after pulling they couldn't finish sweeps against him. Both fights went to overtime and the referees ended up valuing Tanquinho's work on top more in the referee's decision.
I think if you want to win ADCC, just a few months of wrestling before 2021 will not be sufficient — you need to wrestle from your guard here as well, and many of the top athletes simply could not finish sweeps and get the two points. Take sloppy shots at your own risk; the front headlock to guillotine setup was all over the place this year.
As always, back takes were everywhere. JT's back take against Vagner was a work of art. He told me how he planned ahead of time to bait Vagner with a kimura trap off a single leg to get to the back and it worked. Dante Leon also took Lepri's back from a single leg; his single started from reverse de la riva guard. The body triangle being available as a point-scoring method just like the hooks resulted in many athletes skipping the hooks and just going straight to the body triangle.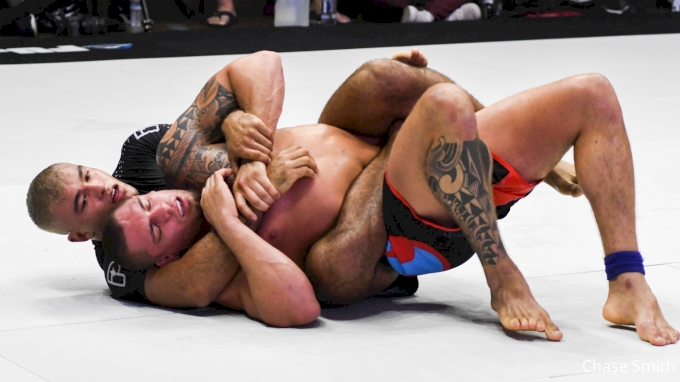 Kaynan Duarte employed a strategy in his 99kg final against Nick Rodriguez that we had previously theorized Preguica used in 2017. Unable to pull without giving up a penalty in the final, he talked openly after the fight that he gave up the takedown on purpose in order to basically pull guard without giving up a penalty in the no points period. It worked out for Duarte; as we saw earlier, standing with a wrestler like Rodriguez is not a great idea. Kaynan is a perfect example of an athlete who is built for this event. He can hang with any of these guys physically but is a strategist who never appears flustered, always keeping his cool.
One final piece of strategy that stood out to me was making sure you wrestle until the referee stops the action. They allow it to go out onto the concrete or other mats, and athletes who stop fighting prematurely put themselves at serious risk. The obvious example here is Kaynan Duarte vs Yuri Simoes, where Yuri stopped fighting on the concrete only to get his back taken and be restarted in the middle in the same positions. Yuri and Caio weren't happy about it, but it was smart fighting by Kaynan and he won the match within the rules.
Watch: JT Torres ADCC 2019 Supercut
---
3. This Tournament Is More Physical Than Any Other
The brutality on display at ADCC was at an all-time high this time around. Photographers and commentators had to stay on their toes and be ready for 99kg athletes crashing into them, like when Patrick Gaudio and Hulk took out the commentary table in their quarter. Galvao took down Pena on the concrete and I don't think Felipe mentally got back into it after it. ADCC is a tough tournament; you have to be ready for anything and athletes break mentally under those circumstances. There is a good chance you're gonna hit the concrete here. Not everyone comes back from it mentally.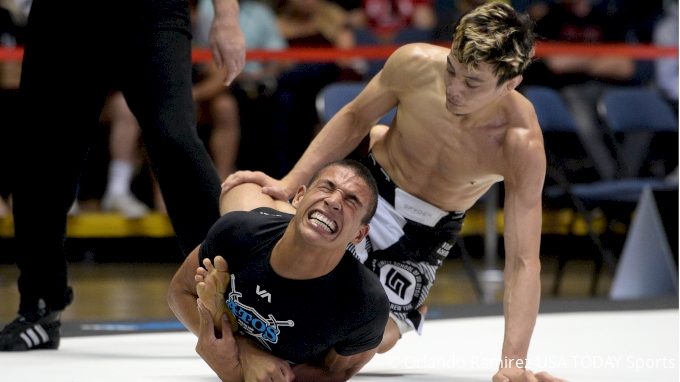 I interviewed the winners on Sunday. Almost all of them had at least one black eye. Patrick Gaudio was sitting around icing both his ankle and knee while missing a chunk out of his forehead. The increase of skill in the leg lock game over the last couple of years seemed to result in fewer heel hooks, but when they were locked on there were breaks. Paulo Miyao didn't even react as Tye Ruotolo torqued his leg in a kneebar to the point that would send me to the hospital.
The women's under 60kg division was especially savage. I missed these matches doing backstage interviews, only hearing the roar of the crowd and seeing the aftermath as they came into the back. First Ffion armlocks Bia Mesquita to a point that made everyone watching uncomfortable; Bia had to skip the third-place bout as a result. Then Bianca Basilio slaps on a toe hold and breaks Ffion's leg in the final.
Watch: Bianca Basilio submits Ffion Davies
---
In Closing...
Strategy wins this tournament. Gordon, Kaynan, JT, Tanquinho, and Matheus Diniz all won their divisions by having the best gameplan and sticking to it. Galvao out-strategized Pena in the superfight, and the wrestling advantage was clear there, too. You need to be able to wrestle. Getting to a front headlock or bodylock is key to securing points, passes, and submissions. The matches turn into brawls but the athletes who keep their cool throughout typically come out on top.