Manaus has been a hotbed of jiu-jitsu over the last few years; the city in the northern state of Amazonas in Brazil has produced an abundance of talent recently. A disproportionate amount of top athletes in the sport originate from the city of 2.7 million people. 2019 black belt world champion Matheus Gabriel is from there, along with rising stars such as Thalison Soares, Fabricio Andrey, Diego Oliveira, and Meyram Alves.
As you may know, the Dream Art Project burst onto the jiu-jitsu scene in 2019 and completely altered the landscape of major tournaments. The Sao Paulo-based project helped Alliance to the World, Brasileiro, and Abu Dhabi World Pro team titles, scoring 45 of Alliance's 120 points at Worlds.
The next step for Dream Art was expanding to the jiu-jitsu rich city of Manaus, enlisting local coaching legend Melqui Galvao to run their newly formed Dream Art Manaus. Melqui has produced many of Manaus' top fighters, but the top prospect coming out of the city is Melqui's 16-year-old son Micael.
---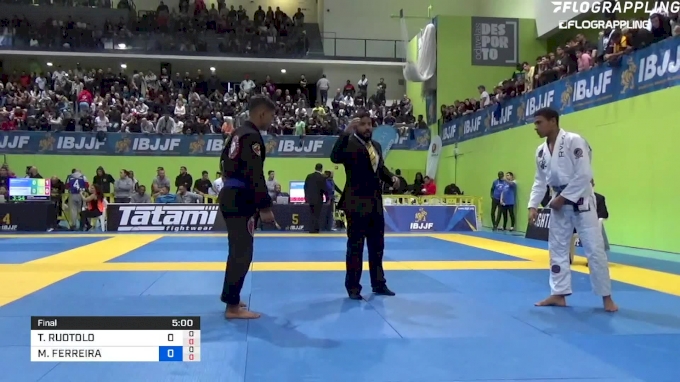 Unlock this video, live events, and more with a subscription!
Get Started
Already a subscriber? Log In
Savvy jiu-jitsu fans should be keen to the hype around Micael Galvao. The youngster has been defeating adults of all ranks since his early teens. His last loss was as a 13-year-old green belt over two years ago while fighting adults. Since that loss, Micael has racked up 106 straight wins — with 103 of those wins coming by submission.
Micael put in an incredible year in the 2019 gi season, becoming one of only a few athletes in history to achieve the IBJJF double grand slam (weight and absolute champ at Worlds, Pans, Euros, and Brasileiro). He capped off the incredible run by submitting six out of six athletes at Worlds. Micael is clearly a step above his juvenile competition and is ready for the next challenge. This year Micael was 33-0 in the IBJJF, with 31 submissions and only conceding six points in those fights.
"I think right now I could fight very well against the higher belts of my weight division. I wake up every day in the morning just thinking about it, I eat thinking about it, I train thinking about it, and I sleep thinking about it. There's why I believe in myself to fight against the higher belts."
Not eligible for the adult division until 2021, Micael has another season of racking up subs against blue belts before moving onto the next level. He wanted to compete at the 2019 ADCC, but was not allowed to because of age restrictions at the South American trials, and watched from home as athletes he has defeated previously had success on grappling's biggest stage.
Watch: Micael Galvao Defeats Tye Ruotolo At Euros
---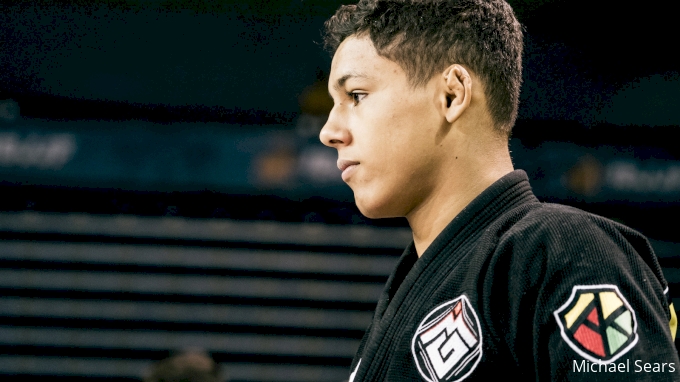 Here is his father and coach Melqui Galvao on his son's progression:
"Micael started training at 4 years old and won his first state title. When he was 7 I knew jiu-jitsu could be his profession, but we just decided to make him professional at age 12."
The professional approach taken to Micael's training, while under the watchful eye of his father, has paid off so far in gold medals for the Galvao family. Micael lives and breathes jiu-jitsu, showing a focus and dedication many years beyond his age.
This is Galvao on his son's training:
"Micael trains jiu-jitsu in the morning and at night. In the afternoon he lifts weights. Does wrestling and swimming on different days, also mental preparation in the morning and judo on Saturdays."
A step above the competition at his age group, Dream Art and Melqui have tried hard to find him superfights against older opponents with little success. Perhaps the athletes think it is below them to fight a lower rank, or simply don't want to damage their reputation by losing to a juvenile. Dream Art is ready to put up their prized up-and-comer against all challengers.
Galvao on how his son would fare against adults,
"I would absolutely let him fight in the adult division. I have seen Micael doing many things that I never saw someone his age do. I believe he would be successful."
It is not rare for the top juvenile competitors to have immediate success at adult when they become of age. Dream Art, however, thinks Micael is capable of hanging with the best at any rank right now, just days after his 16th birthday. Given the incredible stable of talent in the Dream Art room, including Isaque Bahiense, Lucas Gualberto, and the Munis brothers among others, I'm sure they know where he stands among the elite. The question is, is anybody willing to put it all on the line against such a heralded prospect? He may just have to wait until 2021.