2020 European Jiu-Jitsu IBJJF Championship
2020 Official Gi Season Preview: Male Rooster
2020 Official Gi Season Preview: Male Rooster
A look at what to expect in the 2020 gi season at male black belt roosterweight.
Dec 18, 2019
by Michael Sears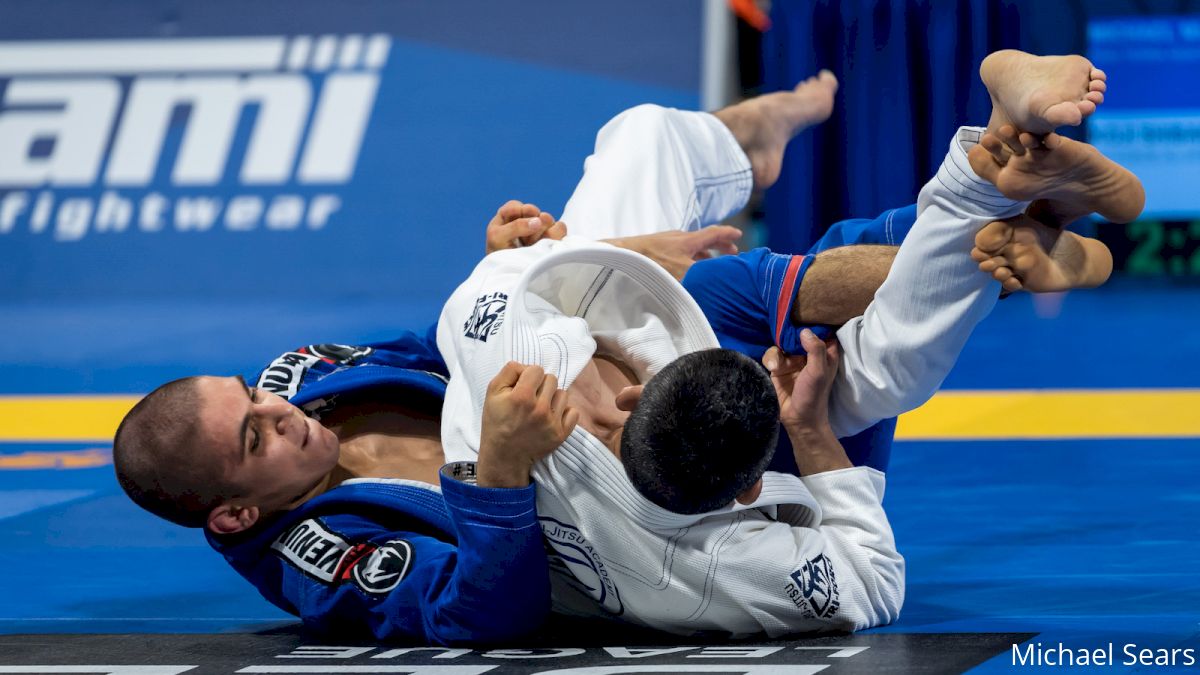 Unlock this article, live events, and more with a subscription!
Get Started
Already a subscriber? Log In
We are a little over a month away from the start of the 2020 IBJJF gi season at the European Championships in Lisbon. With so little time remaining, we have a good idea of who will be competing at black belt next year, barring a few end-of-year promotions that tend to take place in December every year.
2020 Gi Season Dates You Need To Know
Roosterweight (under 57.5kg/126.5 lbs) is a little more up in the air than other weights heading into the season. The big question is whether reigning World champ Mikey Musumeci remains at this weight or returns to light-feather. The status of legends Bruno Malfacine and Caio Terra could be big factors; nobody thought they would compete last year but they did. If those three don't compete at rooster in 2020 the weight is up for grabs and we will see a first time World champ at roosterweight.
Here are the current top 25 ranked roosters:
| | | | |
| --- | --- | --- | --- |
| Rank | Name | Team | Country |
| 1 | Michael Musumeci | Brasa CTA | USA |
| 2 | Rodnei Barbosa | Qatar BJJ | BRA |
| 3 | Bruno Malfacine | Alliance | BRA |
| 4 | Cleber Sousa | Atos | BRA |
| 5 | Carlos Oliveira | GF Team | BRA |
| 6 | Thalison Soares | Cicero Costha | BRA |
| 7 | Livio Ribeiro | Ares | BRA |
| 8 | Caio Terra | Brasa CTA | BRA |
| 9 | Tomoyuki Hashimoto | Carpe Diem | JPN |
| 10 | Koji Shibamoto | Tri-Force | JPN |
| 11 | Jose Lima | GF Team | BRA |
| 12 | Hiago Gama | Alliance | BRA |
| 13 | Juan Lopes | Carlson Gracie | BRA |
| 14 | Aniel Bonifacio | Qatar BJJ | BRA |
| 15 | Kalel Santos | Cicero Costha | BRA |
| 16 | Shohei Watanabe | Imanari | JPN |
| 17 | Nobuhiro Sawada | Tri-Force | JPN |
| 18 | Yuri Hendrex | Cicero Costha | BRA |
| 19 | Jorge Nakamura | GF Team | BRA |
| 20 | Oziel Santos | Gracie Barra | BRA |
| 21 | Kristian Woodmansee | Atos | USA |
| 22 | Massaki Todokoro | Paraestra | JPN |
| 23 | Donald Flowers | Gracie Barra | USA |
| 24 | Masayuki Yoshioka | Over Limit | JPN |
| 25 | Kaique Affonso | Gracie Barra | BRA |
This is how the podium looked at the four IBJJF majors in 2019:
| | | |
| --- | --- | --- |
| Worlds | | |
| 1 | Michael Musumeci | Brasa CTA |
| 2 | Rodnei Barbosa | Qatar BJJ |
| 3 | Cleber Sousa | Atos |
| 3 | Bruno Malfacine | Alliance |
| | | |
| --- | --- | --- |
| Pans | | |
| 1 | Cleber Sousa | Atos |
| 2 | Hiago Gama | Pans |
| 3 | Koji Shibamoto | Tri-Force |
| 3 | Nobuhiro Sawada | Tri-Force |
| | | |
| --- | --- | --- |
| Euros | | |
| 1 | Rodnei Barbosa | Qatar BJJ |
| 2 | Tomoyuki Hashimoto | Carpe Diem |
| 3 | Aniel Bonifacio | Qatar BJJ |
| 3 | Carlos Oliveira | GF Team |
| | | |
| --- | --- | --- |
| Brasileiro | | |
| 1 | Cleber Sousa | Atos |
| 2 | Rodnei Barbosa | Qatar BJJ |
| 3 | Jose Lima | GF Team |
| 3 | Juan Lopes | Carlson Gracie |
There is a lot to cover in previewing the entire IBJJF landscape heading into 2020, so I'm going to get out ahead of it early. Here is your 2020 preview for the men's black belt roosterweight division
---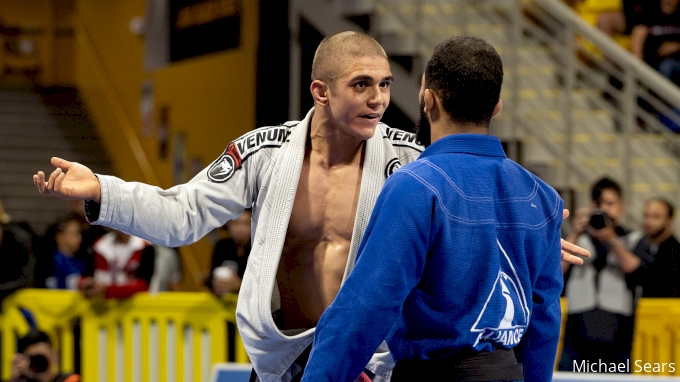 What Weight Will Mikey Go?
Mikey Musumeci (Brasa CTA) won his third world title in 2019, dropping down to rooster after winning it up at light-feather the two previous years. Mikey hasn't lost since 2017 and is riding a 20-match win streak into next season.
Watch: Mikey Musumeci Documentary
If Mikey returns to rooster he is the clear favorite to win a fourth straight IBJJF Worlds title. He beat returning champ Bruno Malfacine in the semis this year before getting the fastest sub in Worlds finals history against Rodnei Barbosa.
Mikey had to pull out of Pans because of a tough weight cut though and could be looking at returning to light-feather next year. The option to eat a little more pasta and avoid that weight cut might tempt him back up to the weight class he is a two-time world champ in. He has even hinted before about wanting to win Worlds all the way up at featherweight in his career.
Rooster most certainly will be an easier road to gold for Mikey; if he comes back at this weight Worlds is his to lose. A possible legacy-defining moment of running the gauntlet against the Cicero Costha team at LF and getting a first match against Paulo Miyao could be the challenge Mikey is looking for, but a fourth straight world title at rooster would definitely be the safer bet.
Watch: Mikey Musemeci 2019 Worlds Supercut
---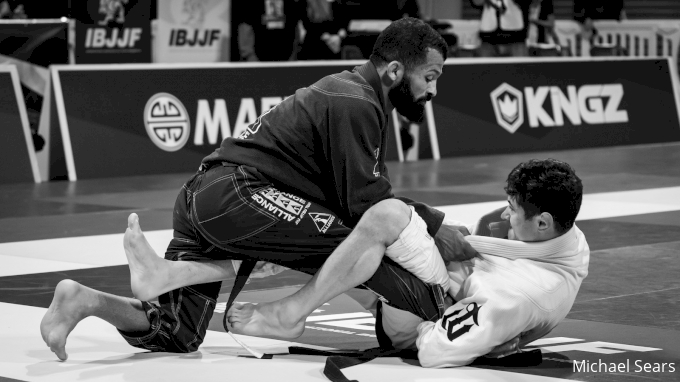 Will Bruno And Caio Come Back?
Midway through the 2019 season, everybody thought legends Bruno Malfacine (Alliance) and Caio Terra (Brasa CTA) were both retired. Bruno had even formally announced his retirement after winning his 10th roosterweight World title in 2018. Both world champs were late sign-ups for Worlds this year, however, and fought in the quarterfinals with Bruno winning a referee decision.
Watch: Bruno vs Caio From Worlds 2019
Caio I think is less likely to make a return in 2020. He has at least one elite athlete from his team in this division in Tomoyuki Hashimoto, and two if Mikey makes the weight cut again. With a bunch of top athletes training under Caio, you have to think he's going to make the switch to exclusively coaching at some point soon. Caio is Caio, though; Worlds 2019 wasn't the first time he unexpectedly popped up in the registrations at the last minute.
I think Bruno comes back. Losing to Mikey in the semis and then getting booed by the crowd at the pyramid for refusing the handshake can't be how he wants his Hall of Fame career to end. Bruno is a gamer, although at 33 years old now he looked great Worlds; he only lost to Mikey by a sweep. Maybe Bruno hangs it up and focuses on his MMA career, but I'm leaning towards him making a run at an 11th Worlds title.
---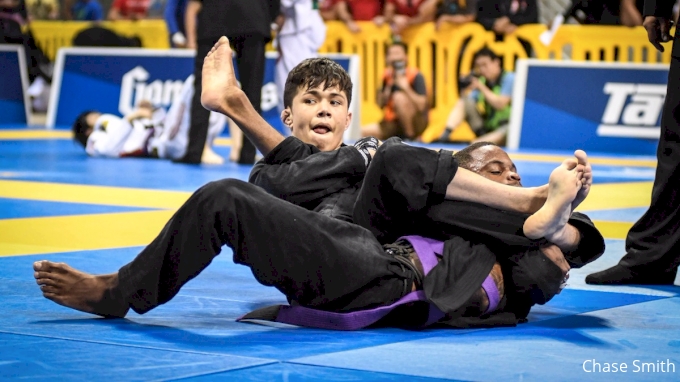 Cicero Costha Invasion At Rooster
Jonas Andrade and Thalison Soares of the Cicero Costha team have closed out the roosterweight division the last two Worlds at purple and brown belt. Now promoted to black belt by Cicero and Murilo Santana, the pair are ready to take on the highest level of the sport in 2020.
Twenty-year-old Thalison particularly can be considered a prodigy in the sport. Thalison had one of the best colored belt careers in history, winning all four IBJJF grand slam tournaments a ridiculous three years in a row. His much anticipated black belt debut didn't go as expected, losing by advantage to Carlos "Bebeto" Oliveira in the AJP Moscow Grand Slam finals.
Watch: Thalison Soares The Path To Black Belt
Thalison has since bounced back to recently win the IBJJF Pan Pacific Championship in his adopted home of Australia. He will have a lot of time to get adjusted to black belt before Worlds, and most likely would not have to face one of the big three of Bruno, Mikey, or Caio before that tournament.
Andrade is currently ranked eighth up at light-featherweight and even has a win over Gabriel Sousa in his short black belt career. The past two seasons he has competed at light-feather throughout the year before making the cut for Worlds. Considering that Cicero currently has five athletes ranked in the top six at LFW, I think it's a guarantee he drops down to rooster for majors in 2020.
---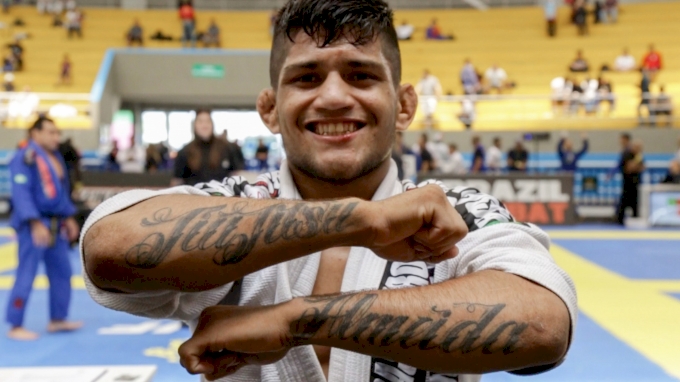 Potential Contenders
Rodnei Barbosa (Qatar BJJ) has made it to the Worlds final two years in a row at this weight, but those finals didn't go well for him and he lost by submission to both Bruno Malfacine and Mikey Musumeci. Rodnei won Euros at this weight in 2019, defeating Tomoyuki Hashimoto in the final. So far he has put together solid runs to the final at Worlds two years in a row; maybe 2020 will be the year he can get over that hump.
Watch: Rodnei Barbosa Defeats Hashimoto At Euros
Cleber Sousa (Atos/Almeida) had a great run in 2019 heading into Worlds, having already won Pans and Brasileiro while taking third up at LF at Euros. Cleber split his two matches with Rodnei this year; if the weight class clears out those two will be the favorites to win Worlds.
Watch: Cleber Wins Pans 2019
Tomoyuki Hashimoto (Brasa CTA) finished second at Euros to Rodnei before losing to Cleber in the Worlds quarterfinals. Hashimoto was the 2018 Pans champ and has finished third at Worlds twice now; he is for sure one of the contenders at rooster. He looked great in his only match at rooster after Worlds, finishing Jose Lima by choke from the back at Fight 2 Win.
Watch: Tomoyuki Chokes Jose Lima At F2W
2018 Abu Dhabi World Pro champion Jose Lima (GF Team) had somewhat of a down year by his standards in 2019, but could turn it around and contend for a World title in 2020.
Carlos Oliveira (GF Team) finished third at Euros in his first year at black belt but struggled with Rodnei and Cleber throughout the year.
2018 brown belt World champion Livio Ribeiro (Ares) has been cleaning up at IBJJF Opens in Brazil, recently winning in Sao Paulo, Curitiba, Fortaleza, and Vitoria.
Hiago Gama (Alliance) won Worlds at blue, purple and brown before winning Euros at black belt in his first year at black belt, but a Pans silver medal was all that came from his sophomore season.
---
My Take On The Situation
If everyone returns it's a war zone. Mikey would be the obvious favorite, but Bruno can't be counted out. After Kaynan beating Lo and Levi beating Lepri this year, I wouldn't be surprised if Thalison could beat both of them. New black belts are looking more ready every year, as the transition period is shortening.
If none of Mikey/Bruno/Caio come back to rooster I'm picking Thalison to get it done as a rookie black belt. Cleber Sousa and Rodnei would have to be considered major challengers for the title in that situation, though. The list of guys capable of getting the gold at Worlds is much longer with Mikey and Bruno out of the picture. Hashimoto, Lima, Ribeiro, Oliveira, and Gama could on a good day beat anyone in the division.