Unlock this article, live events, and more with a subscription!
Get Started
Already a subscriber? Log In
There's no denying that Rodolfo Vieira is a jiu-jitsu icon who will forever be known as one of the best competitors to ever step on the mat.
But he's largely stepped away from the sport of in favor of pursuing his MMA dreams, competing just ONCE in the gi since he won worlds in 2014, and we want to make sure the new fans out there realize just how momentous his return to gi competition at the Spyder BJJ Invitational coming later this month really is.
Watch the 2019 Spyder Invitational BJJ Championship Final live on FloGrappling!
---
A Brief Review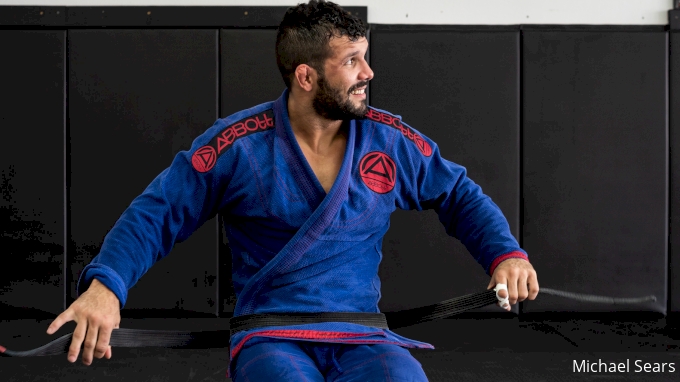 For those who are unfamiliar with his career, his key accomplishments include:
1st Place IBJJF World Championship (2011* / 2012 / 2013 / 2014)

1st Place ADCC World Championship (2015)

1st Place IBJJF Pans Championship (2011*)

1st Place IBJJF European Open (2012**)

1st Place UAEJJF Abu Dhabi World Pro (2014 / 2012* / 2011*)
* = weight + absolute
Rodolfo first entered the spotlight as a brown belt after defeating ADCC champion Braulio Estima at the Abu Dhabi World Pro in 2009, earning him the fabled nickname "the black belt hunter." Rodolfo would later take victories over top-tier competitors, including Buchecha, Rafael Lovato Jr, Xande Ribero, Keenan Cornelius, among many, many others.
After an awe-inspiring jiu-jitsu career and numerous titles collected, Rodolfo left the jiu-jitsu spotlight to pursue a career in MMA. Today, he is undefeated with a record of 6-0 with FIVE submission wins and is currently making his way up the ranks of the UFC middleweight division.
The Blackbelt Hunter adds another to his list.

Vieira submits Piechota in his Octagon debut! #UFCUruguay pic.twitter.com/oJe0MQml9n

— UFC (@ufc) August 11, 2019
After an extended hiatus, Rodolfo has announced he will be returning to jiu-jitsu competition in hopes of taking home the largest paycheck in jiu-jitsu history.
---
Enter: SPYDER & $100,000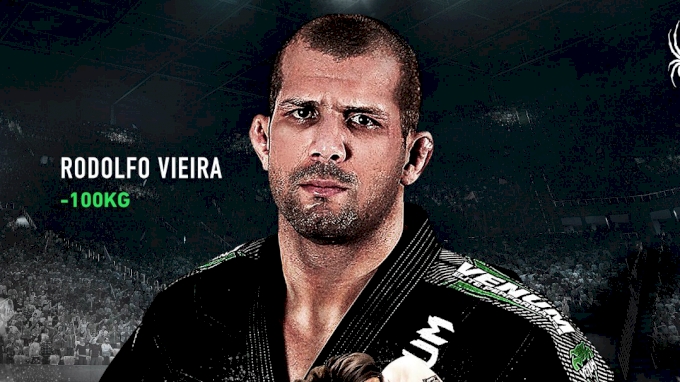 The Spyder Invitational BJJ Championship is awarding a $100,000 cash prize to the winners of the -100kg and -76kg division champions. Elite level competitors from around the world are packing their bags and headed to Seoul, Korea, to battle it out in one of the most electrifying shows of 2019.
Although Rodolfo's focus has been on MMA for the past four years, we expect to see the same jiu-jitsu legend show up to Spyder. In 2018, he stepped back on the mat briefly during the CBD Black Belt 2018 and defeated the current world champion, Mahamed Aly and Kit Dale.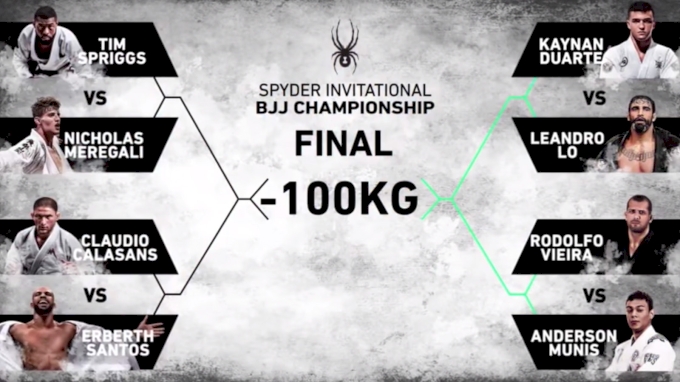 Rodolfo's first match at Spyder will be new generation talent, Anderson Munis. Even though Anderson is a brown belt, he may prove to be a more difficult matchup for Rodolfo than some may expect due to his in-depth knowledge of lapel guard. We're very eager to see how Rodolfo approaches the modern riddles of the latest jiu-jitsu metagame.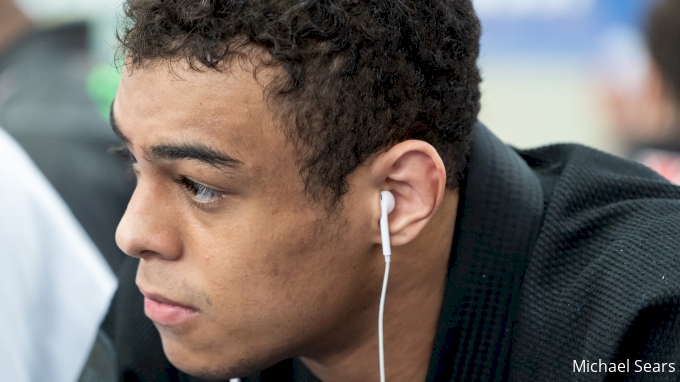 Anderson Munis.
Should Rodolfo advance past Munis, he will be facing a tough semifinals match against either Kayan Duarte or Leandro Lo. Kaynan versus Rodolfo is clearly a dream match for any jiu-jitsu fan – Kaynan has been essentially unstoppable since getting his black belt and is the current heavyweight world champion and +99kg ADCC Champ. The duo's game is more alike than dissimilar, and we can predict a very physical contest with a strong emphasis on the stand-up battle. Rodolfo has always possessed some of the best takedowns in the game, but Kaynan is no slouch in that department, and we're looking forward to the technical war that should ensue.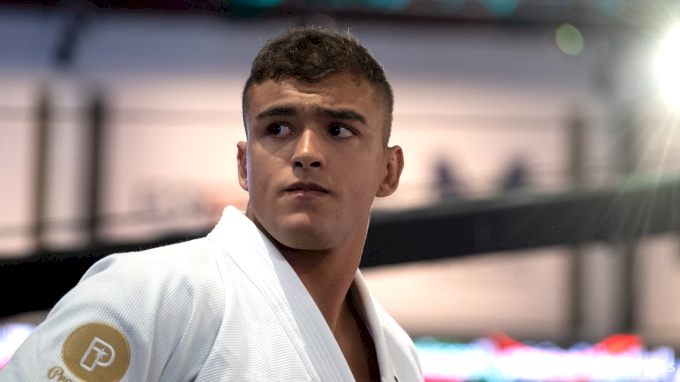 Kaynan Duarte.
However, Kaynan and Roldofo is far from a guarantee; should Leandro Lo make a historic comeback in the first round and turn the tables on Rival Kaynan we could instead see the NS Brotherhood leader meet Rodolfo in the semifinal. Lo and Rodolfo have met before with Rodolfo taking the win, but that was before Lo packed out 30 pounds of muscle, and this match would likely play out a little different this time around.
We've picked Meregali as a strong candidate to make the final on the other side of the bracket, and should Rodolfo make it to the final, potentially provide the match of the year. Mereagali's guard AND passing are among the very best in the game, and the two-time world champion is a proud member of the new generation of athletes making waves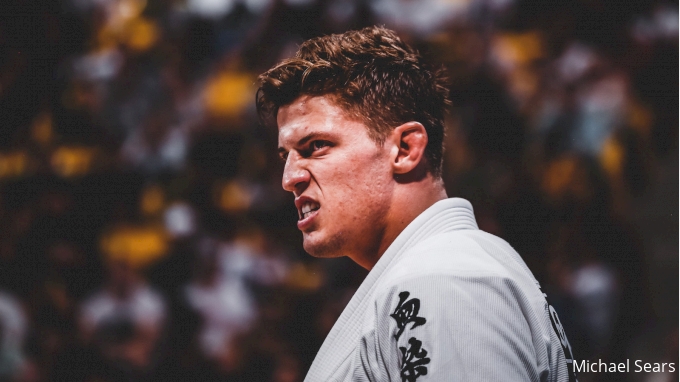 Nicholas Meregali.
However, despite the fact that Meregali is currently ranked P4P #1 and critics' pick to make the final, he is by no means a lock – Tim Spriggs, Claudio Calasans, and Erberth Santos have all put targets on Meregali's back and are ready to steal the spotlight and any of them make for an intriguing match for the famed Rodolfo Vieira.
In preparation for this matchup, Rodolfo has headed down to Fight Sports Miami to train with Cyborg, Vagner Rocha, Tex Johnson, BB Monster, and Enrico Cocco. Rodolfo has a long history of preparing at Fight Sports, take a look at this throwback footage of Rodolfo wrestling against Cyborg. We spoke to Cyborg about how Roldofo is looking leading up to Spyder and this is what he had to say,
"Rodolfo is a different animal. His focus, determination and talent is just abnormal. We have been working very hard with him and he is looking great; in my eyes he is the owner of that crown. The bracket couldn't be better for him. Of course there are many great challenges but I beleive the styles play on his favor. He is ready to take that cash home." –Roberto 'Cyborg' Abreu
Tune in live on FloGrappling November 23 to see Rodolfo "The Blackbelt Hunter" Vieira return to the mats and face off in this star-studded event fighting for the largest paycheck in jiu-jitsu history.