Unlock this article, live events, and more with a subscription!
Get Started
Already a subscriber? Log In
Well, he's gone and done it again. Every time Garry Tonon steps onto the mat, he consistently gives us a performance to remember. And this past weekend at Fight 2 Win 132 was no different. Whether he wins or loses, Garry Tonon is the type of athlete who leaves nothing in the tank — and for that, we should commend him. If it's ADCC, Fight 2 Win or MMA Garry Tonon just might be the most exciting grappler we've ever seen.
WATCH: Garry Tonon vs Davi Ramos - Fight 2 Win 132 Main Event
Over the weekend the busy Danaher Death Squad leader flew from his home state of New Jersey to the Aloha state for one of his most deadly opponents to date.
For years jiu-jitsu promoters have been trying to put together a match between the ADCC veterans Davi Ramos and Garry Tonon, and finally the persistence of Seth Daniels made this one happen at their biggest show of the year! Hooray!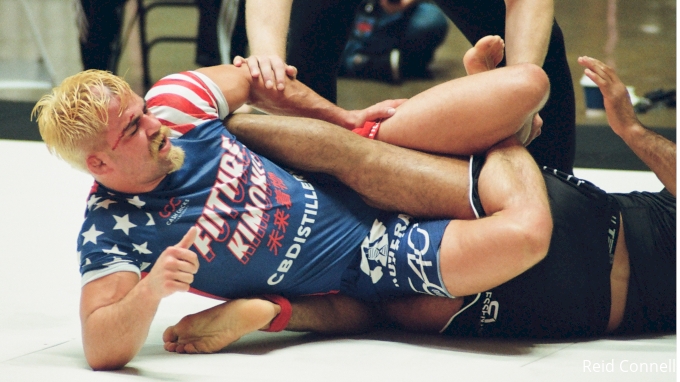 Ramos has long been considered one of the most feared grapplers in the sport, and in 2015 Ramos proved he has the skills to submit any opponent. Ramos put together a performance of a lifetime at ADCC 2015 and capped it off with the best submission of the decade when he hit a flying arm bar on the almost-perfect competitor, Lucas Lepri.
Make no mistake, it doesn't get any tougher than a match between these two and this is a great example at the level of competition you can see every week on Fight 2 Win. This match could potentially be a World Championship final. So if you know a thing or two about grappling, you knew from the moment this matchup was announced this could be the most exciting match of the year.
And luckily the match didn't disappoint.
But when was the last time you were disappointed with a Tonon match? I've been racking my brain all week and I've come up empty. Of course, the lasting memories from the epic ADCC quarterfinal quarrel with his Brazilian counterpart Renato Canuto are still fresh, and that was recently named the best match from ADCC 2019.
Even when taking a look at his losses you'll have trouble finding a snoozer. His semifinal with JT Torres resulted in a loss but came down to the last moment and was nothing but edge-of-your-seat action.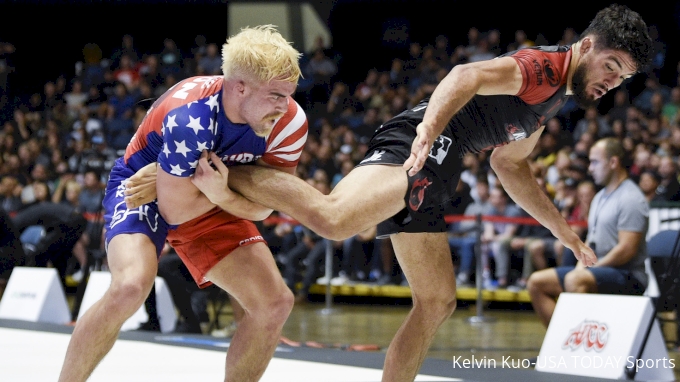 Unlock this video, live events, and more with a subscription!
Get Started
Already a subscriber? Log In
Even his coach John Danaher can't help but marvel at what his student has become. Check out what he had to say after watching Garry's performance at ADCC.
"Garry Tonon? What can I tell you, that guy is a human highlight reel. He's in some of the most amazing matches I've ever seen. Even as a coach I'm supposed to be dry and technical, I'm not the cheerleader type, I always give tactics and technique. But even I was like damn this is one hell of a match (vs Renato Canuto). Just an amazing performance, he had a heartbreaker with JT Torres, it was so close, he was right there. He came back in the open weight with probably the move of the tournament, a beautiful flying leg lock victory. He's amazing."
Amazing is right. Just take a look at a few of his most recent awards: Fight 2 Win awarded match of the year in 2018 to Garry Tonon vs Justin Rader and while the year isn't over yet, Garry Tonon vs Davi Ramos is the frontrunner for 2019. He was awarded best match at ADCC vs Renato Canuto and fastest submission for his now-infamous finish of Edwin Najmi in the absolute division.
So what's the verdict? Is Garry Tonon truly as special as we all say he is? My answer is absolutely, because every time Garry Tonon steps onto the mats or the cage or a tennis court I'll be tuning in to watch.
Even when I think about the other exciting prospects in jiu-jitsu Garry stands at the top. Renato Canuto, Mahamed Aly, Nicholas Meregali, Gordon Ryan, or just about any others I can think of don't hold a candle to the body of work that Garry has put together.
The match with Ramos ended in a unanimous decision in favor of the human highlight reel and turned in back and forth battle of nonstop submission attacks. It summed up exactly what an exciting Fight 2 Win main event should be and of course who better than Garry Tonon to show us. After all, he is the most exciting grappler in the world.
A list of my favorite Garry Tonon matches:
Garry Tonon vs Justin Rader - Fight 2 Win 28
Garry Tonon vs Dustin Akbari - Fight 2 Win 8
Garry Tonon vs Kim Terra - Studio 540 Sub Challenge
Garry Tonon vs Edwin Najmi - ADCC 2019
Garry Tonon vs Dante Leon - ADCC 2019
Garry Tonon vs Renato Canuto - ADCC 2019
Garry Tonon vs Shinya Aoki - ONE Fc
Garry Tonon vs AJ Agazarm - Fight 2 Win 24
Garry Tonon vs Imanari Masakazu - Polaris 2