Create a free account to unlock this article!
Get Started
Already a subscriber? Log In
The 2019 US Senior Nationals - Olympic Trials Qualifier will be streamed this weekend on FloWrestling. As always, your FloGrappling subscription gives you access to all events and content on FloWrestling. With no grappling action over the next couple weeks, I'll be highlighting the best wrestling events taking place on the FloSports network.
Senior Nationals are going down from Friday to Sunday in Fort Worth, Texas. Mens Greco and Women's Freestyle kick off on Friday and finish on Saturday. Men's freestyle starts on Saturday, with finals and consolation matches going down on Sunday.
This event is a qualifier for the upcoming Olympic Trials, with the top five placing finishers at every weight moving on to the trials. The men's freestyle brackets have a ton of big names in the field, I'm just going to highlight my five favorite wrestlers that grappling fans can look out for this weekend. All matches can be viewed on FloArena.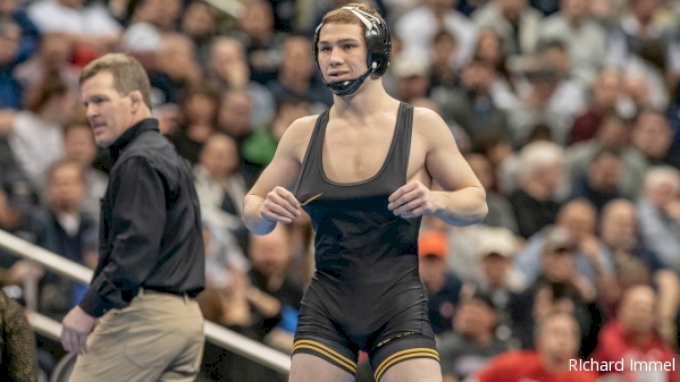 Spencer Lee - 57 kg
Spencer Lee came out of Pennsylvania as one of the top prospects of all time, after winning three freestyle world titles at the cadet (under 17) and junior (under 20) levels. He won those titles down at 50 kg, a weight that doesn't exist at the senior level.
Spencer committed to the University of Iowa, where he has gone on to win NCAA titles in his first two seasons at 125 lbs. Training under Olympic gold medalist Tom Brands and world champion Terry Brands, Spencer is learning from some of the best lightweights in American history.
While Spencer hasn't wrestled freestyle since 2016, he is as experienced as anyone in his division on the international level with his age level accomplishments. He is training out of one of the best freestyle rooms in the country, the Hawkeye Wrestling Club. Spencer is a well rounded wrestler, great shots, outstanding defense and a leg lace that will give anyone problems should it go to par terre (term for wrestling on the ground in freestyle).
---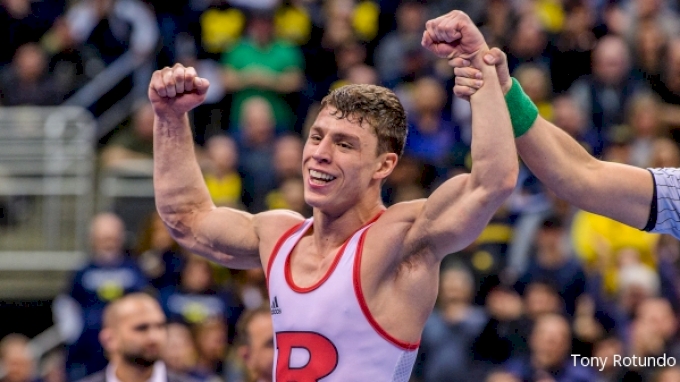 Nick Suriano - 57 kg
Nick Suriano was a four-time high school state champ in New Jersey, initially committing to and wrestling for Penn State. Nick then transferred back to New Jersey and Rutgers University, where he won an NCAA title in 2019 at 133 lbs. In that final, Nick defeated 2019 senior world team representative Daton Fix.
While he does not have the freestyle experience of the others in this list, when he's wrestled freestyle he's been the same force he is in folkstyle. He defeated former world team member and world bronze medalist Joe Colon at Beat the Streets. He also recently finished third at the Bill Farrell in New York. He lost to Seth Gross there, who went on to qualify for trials and is not competing in Fort Worth.
Nick is a very tactical wrestler and is extremely hard to score on. One question mark will be his par terre game, with his lack of freestyle experience we don't know what might happen should somebody like Spencer Lee get on top of him.
Watch: Nick Defeats Joe Colon At Beat the Streets
---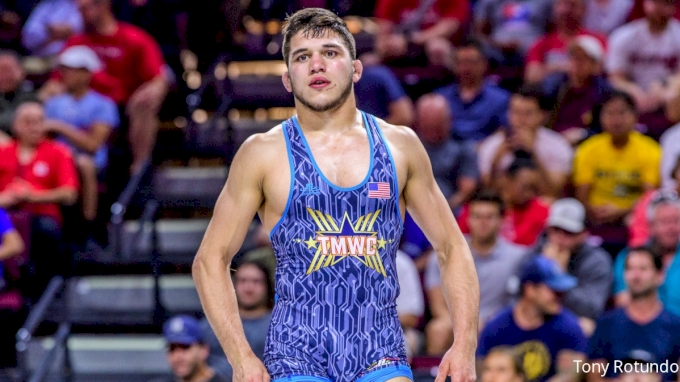 Yianni Diakomihalis - 65 kg
Yianni is another young American who dominated at the age levels, winning two cadet world titles in freestyle wrestling. He went on to wrestle at Cornell, where has has won NCAA titles in his first two years at 141 lbs.
Yianni nearly made the world team in 2019 under unique circumstances. After initially losing to Zain Retherford at Final X, he took a controversial call to court and it was overturned in arbitration. Him and Zain wrestled another time for the world team spot, with Zain again narrowly beating Yianni.
Yianni has had success not just at cadet but also at the senior level, winning the Yashar Dogu tournament in Turkey. Yianni is the best scrambler in the country. He can turn his opponents shots into his points, but also has good enough leg attacks of his own to takedown anyone.
Watch: Yianni Vs Frank Molinaro
---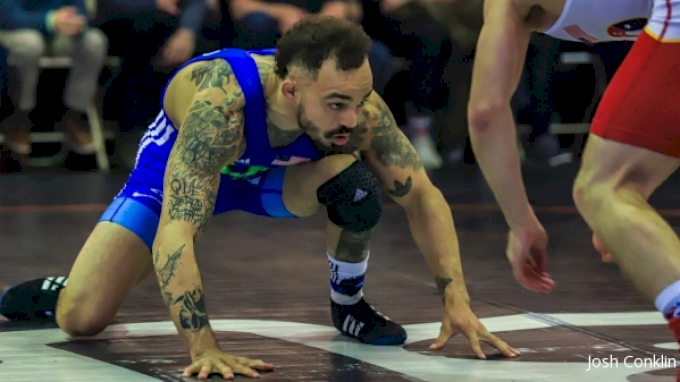 Jordan Oliver - 65 kg
Jordan Oliver is the veteran of this group at 29 years old. He is also the only wrestler featured here who does not need to wrestle in this tournament, as he already qualified for the trials by winning the Bill Farrell. Jordan will be looking to block a spot and eliminate some competition at the trials by placing in the top five.
Jordan was a two-time NCAA champ for Oklahoma State University, winning it in 2011 and 2013. He's taken second at the senior world team trials multiple times in freestyle, won the US Open and finished third in the world at junior.
JO is just flat out exciting. He's slick on his feet and extremely fast. He is going to want to win matches on his feet as his takedown game is far superior to his par terre.
Watch: Jordan Wins The Bill Farrell

---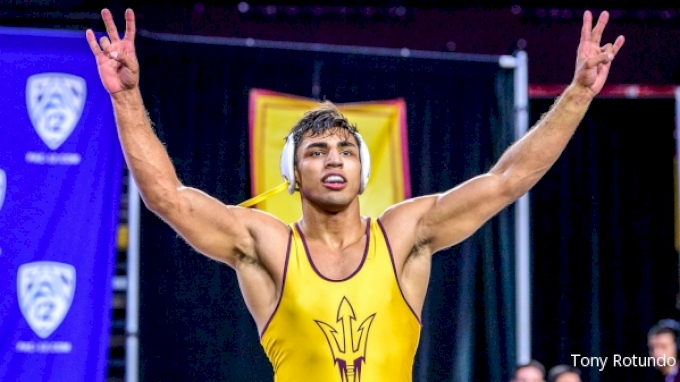 Zahid Valencia - 85 kg
Zahid Valencia is the fourth current NCAA wrestler on this list, like Lee and Yianni he is also a two-time NCAA champ. Unlike Suriano, Lee and Yianni he did not take an olympic redshirt and is currently mid-season for Arizona State.
Zahid won NCAA's back-to-back years at 174 lbs, he is up at 184 lbs this season. That weight increase will help as he is competing at 86 kg (189.5 lbs) internationally. Zahid is another wrestler with high level experience on the junior stage, finishing with a junior world silver medal in 2017. He also came close to making the world team a year ago, finishing second to Kyle Dake at 79 kgs at Final X.
Zahid is incredibly fast for his size and super powerful as well. He is another wrestler that will be looking to win on his feet as he doesn't frequently get turns from par terre.
Watch: Zahid Vs Alex Dieringer
---
Watch The US Senior Nationals - World Team Trials Live On Demand On FloWrestling