Unlock this article, live events, and more with a subscription!
Get Started
Already a subscriber? Log In
The IBJJF European Championship is typically the first time we get to see the new black belts at a major tournament. Euros is going down from January 20-27 in Lisbon, and there's an impressive list of first-year black belts registered for this year's tournament.
There were five rookie black belts who won Euros a year ago. Kaynan Duarte, Mayssa Bastos, Levi Jones-Leary, Amal Amjahid, and Ffion Davies all took home a gold medal from Lisbon. Probably the most notable of those wins was Levi taking out six-time IBJJF Worlds champ Lucas Lepri in the lightweight final.
Success at Euros is indicative of a high possibility of success at the coming IBJJF Grand Slam tournaments. Kaynan and Mayssa both went on to win both Pans and Worlds, Ffion won Pans and Brasileiro, and Levi won Pans. Let's take a look at what new black belts could make waves in Lisbon.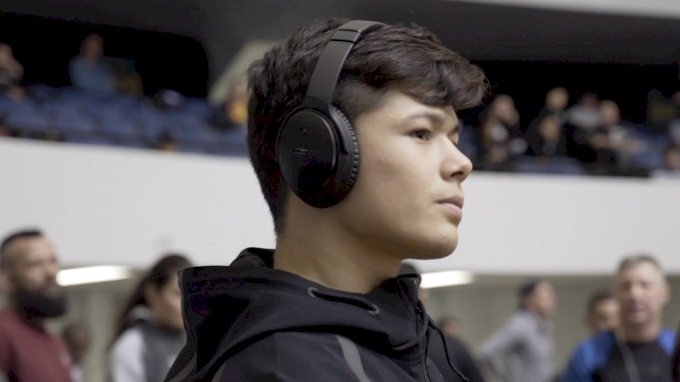 Thalison Soares (Cicero Costha) - Roosterweight
Thalison Soares won Worlds four years in a row at roosterweight in the colored belts before being promoted after the 2019 Worlds. He won it in 2016 as a juvenile blue belt, 2017 and 2018 at purple belt, and then again in 2019 at brown belt.
Even more impressive was the run of IBJJF Grand Slams performed by Thalison in those years, doing three straight Grand Slams from 2017-19. He would no doubt like to get a fourth straight; winning Euros this month would be the first step to make that happen.
It is going to be a tough road, though. There are seven top-10 ranked athletes in the division, including 10-time world champ Bruno Malfacine and three-time world champ Mikey Musumeci.
"I was 16 years old when I won my first Euros title. In this time, I didn't have much. I wasn't famous, didn't have any money. I just had one thing, and it was enough...I was hungry, and nobody wanted it more. This year I'll be fighting my first Euros at black belt, and I'm still the same hungry kid."
Watch: Thalison Soares The Path To Black Belt

---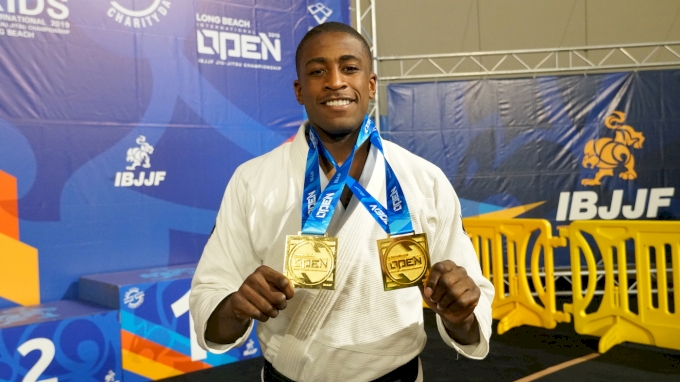 Ronaldo Junior (Atos) - Middleweight
Ronaldo Junior won Worlds in back-to-back years at purple and brown belt, up a weight at medium-heavy. Ronaldo also won Pans in both of those years, and was a 2019 brown belt Brasileiro champ.
Ronaldo is aggressive, is always pushing the pace, and never has a boring fight. He should be big at this weight class; he was not small at medium-heavy and should have a size advantage after dropping down to middle. The big test for him there will be a couple of Worlds medalists in Tommy Langaker and Espen Mathiesen out of Wulfing in Norway.
"I expect great things I'm waiting for the 2020 season. Since I got my black belt after becoming world champion last year, I can feel that this is my moment. I'm working as much as possible to make my dream a reality."
Watch: Ronaldo Junior Is A Human Highlight Reel

---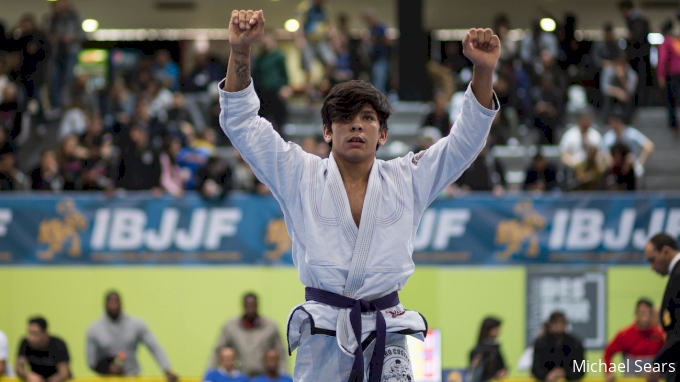 Diego Oliveira (Cicero Costha) - Light-Featherweight
Diego "Pato" Oliveira was a purple and brown belt Worlds champ at light-feather, winning the Grand Slam in 2019 at brown belt. Pato was also a Euros and Brasileiro champ at purple belt to go with the brown belt Grand Slam title.
While no doubt one of the best new black belts in 2020, Pato has a bit of a conundrum in his division. Six of the top 10 at light-feather are Cicero guys; they closed out the semifinals and final at the 2019 Worlds at black belt. Whether this is going to leave Pato out in the cold as the low guy on the seniority list is yet to be seen. There are four Cicero athletes currently registered for Euros at light-featherweight.
"I want to be the best in the world in my division! I expect to beat everyone. I'm gonna do everything to achieve it."
Watch: Pato Wins 2019 Worlds
---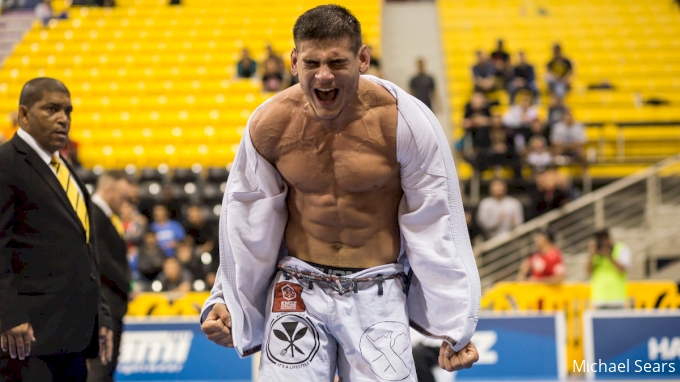 Jonnatas Gracie (Atos) - Lightweight
Jonnatas Gracie first popped up on my radar at the 2017 Worlds, when he won lightweight and then the open class as well. Since then he has been up in the middleweight division at brown belt, winning the 2019 Worlds and finishing as a runner-up after DQ at the 2018 Worlds. Jonnatas was also a 2016 blue belt world champ.
Just like his teammate Ronaldo, Jonnatas is cutting down from his brown belt weight for the black belt level. He is currently registered at lightweight for Euros, he should be strong there if the weight cut goes well. A match with multiple-time black belt Worlds medalist Vitor Oliveira could be a tough early test for Jonnatas.
"I'm anxious for Euros! I want first place every time. I'm working very hard. I'll be fighting in a division that I haven't fought in since purple belt!"
Watch: Jonnatas Wins 2019 Worlds
---
Thamara Ferreira (Cicero Costha) - Middleweight
Thamara Ferreira tore it up at brown belt in 2019, winning Worlds, Euros, Brasileiro and the Abu Dhabi World Pro. Thamara also won Euros and Brasileiro in 2018, and has a ton of experience against black belts already from the AJP brown/black belt divisions.
Thamara is exciting to watch, has a great armlock and always hunts for the finish. The middleweight division at Euros looks wide open without three-time Worlds champ Ana Carolina Vieira in the mix. Maybe Thamara will make it three straight years standing on top of the podium in Lisbon.
"I'm in no hurry to achieve my goals or be the best in my division. Because I have the humility to understand that everyone there will be a world champion one day. The interesting thing is that I can represent the new generation, and you can be sure that I will work hard to claim my place."
Watch: Thamara Wins 2019 Worlds

---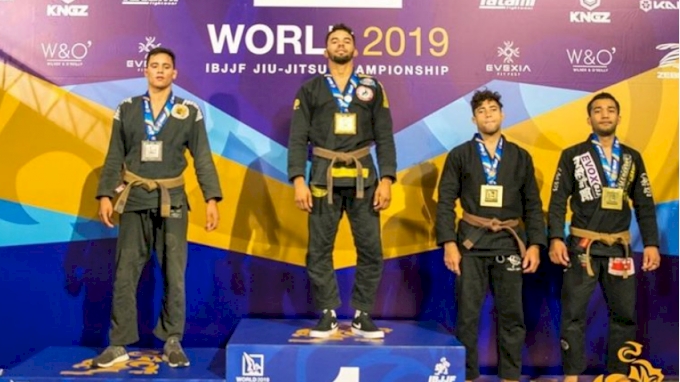 Israel Sousa (GF Team) - Featherweight
Israel Sousa won both Worlds and Pans at brown in 2019, a feat he also accomplished in 2017 as a blue belt. Israel has a very aggressive passing style, always pushing the pace and looking for the finish. He already has wins over athletes like Joao Mendes and Thiago Macedo up at black belt.
The featherweight division is one of the toughest at black belt this year. Gianni, Isaac, Saggioro, and many others are waiting to greet Israel in his first big test at black belt. Just last year, Matheus Gabriel won Worlds in this division as a first-year black belt. Maybe it will be Israel's turn in 2020.
"I will write my name in the history of jiu-jitsu, you can be sure about that. I'm feeling great, motivated for the next challenges. I've matured a lot in a short time. I have a lot more to mature, but I've seen jiu-jitsu differently through an athlete's eyes. It's making my jiu-jitsu grow. This will be a good year."
Watch: Israel Wins 2019 Worlds

---
Watch The 2019 IBJJF European Championships Live On Demand On FloGrappling