Unlock this article, live events, and more with a subscription!
Get Started
Already a subscriber? Log In
There are hundreds of submissions in jiu-jitsu and more are being created every day. As the sport evolves, it's important to step back and examine which submissions prove to be the most successful at the highest level.
Today we are analyzing the top 10 ranked competitors in our overall pound for pound rankings (gi and no-gi combined) to discover which submissions are most commonly used by the elite.
| | | | |
| --- | --- | --- | --- |
| Competitor | Top Used Submission | 2nd Used Submission | 3rd Used Submission |
| Kaynan Duarte | Toe Hold 3 (11%) | Guillotine 3 (11%) | Arm in Guillotine 3 (11%) |
| Marcus Almeida | Armbar 15 (21%) | Toe Hold 7 (10%) | Choke From Back 6 (8%) |
| Felipe Pena | Choke from back 24 (38%) | RNC 8 (13%) | Bow & Arrow 5 (8%) |
| Paulo Miyao | Choke from back 40 (56%) | Armbar 9 (13%) | RNC 4 (6%) |
| JT Torres | Choke from back 12 (29%) | Bow & Arrow 6 (15%) | Armbar 3 (7%) |
| Lucas Lepri | Choke from back 18 (33%) | Choke 8 (15%) | Bow & Arrow 5 (9%) |
| Lucas Barbosa | Choke from back 9 (15%) | North South 8 (14%) | Armbar 7 (12%) |
| Augusto Mendes | Armbar 5 (29%) | Katagatame 3 (18%) | Arm in guillotine 1 (6%) |
| Keenan Cornelius | Armbar 22 (20%) | Choke from back 19 (17%) | Triangle 15 (14%) |
| Matheus Diniz | Choke from back 6 (18%) | Wristlock 4 (12%) | RNC 4 (12%) |
---
Most Used Submissions
1. Chokes From The Back (134)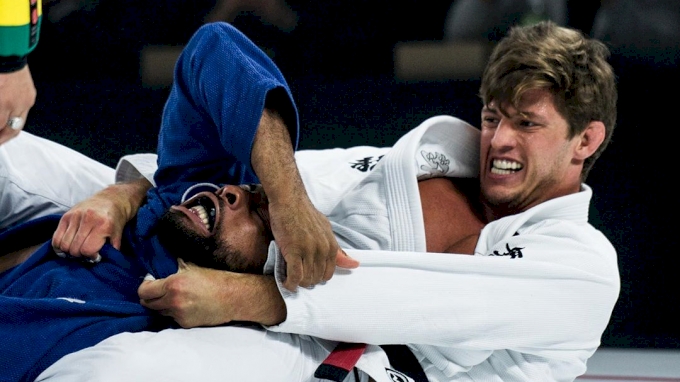 2. Armbar (51)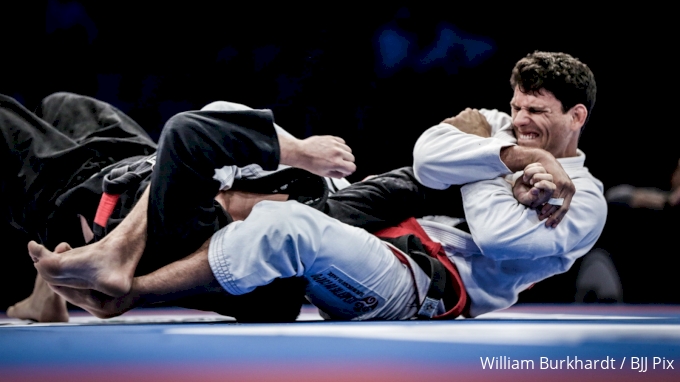 3. Bow & Arrow (16)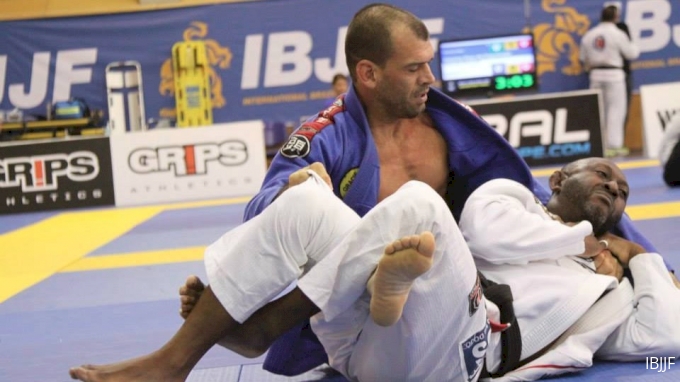 3. RNC (16)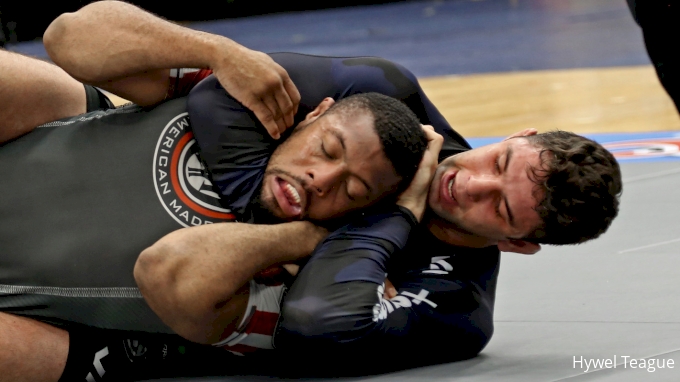 4. Guillotine (4)