Fight to Win 136
Vinicius Trator & Duarte To Face Off At Fight To Win 136
Vinicius Trator & Duarte To Face Off At Fight To Win 136
Fight To Win is pulling out the stops with this mega-card going down in San Diego this Valentine's weekend.
Feb 13, 2020
by Rose Miller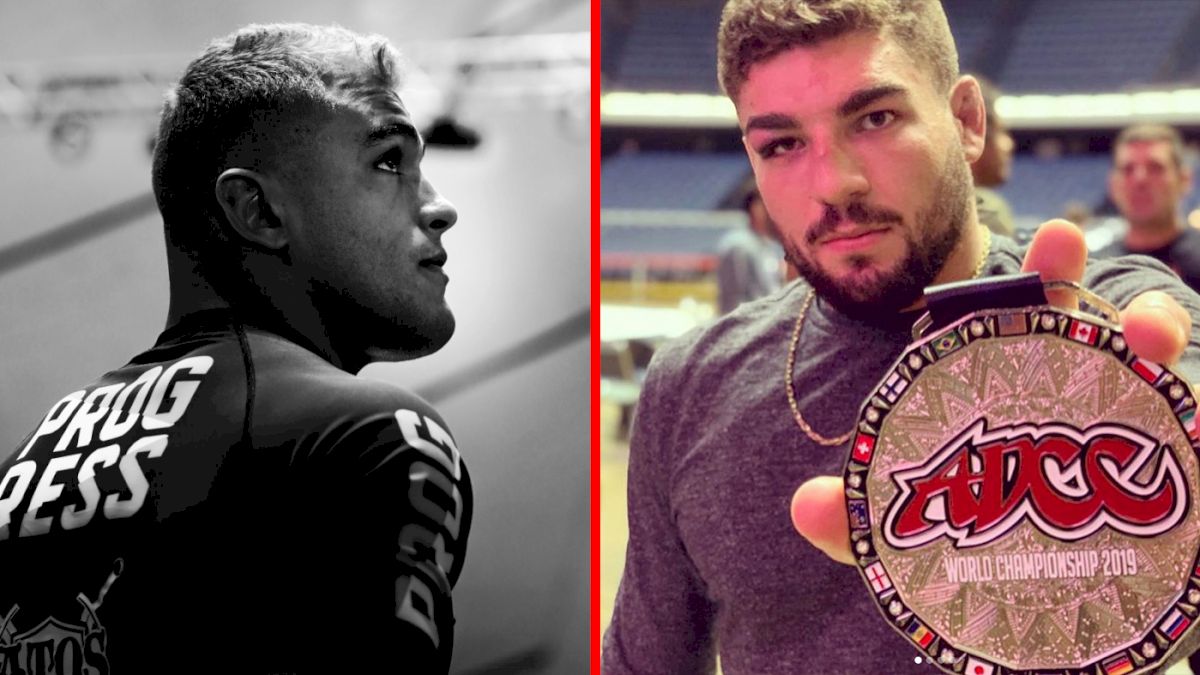 Fight To Win is pulling out the stops with this mega-card going down in San Diego this Valentine's weekend.
FTW 136 features a tie-breaking main event between two current champs and newest black belts taking over the scene: ADCC champion, Kaynan Duarte (Atos), and World No-Gi Champion, Vinicius "Trator" Ferreira (Alliance), along with much, much more this Saturday, February 15 in San Diego, California.
Kaynan Duarte was grappling's the poster boy for 2019 winning nearly everything: ADCC, Pan Ams, World Pro, Euros, Kasai Pro Grand Prix, Spyder Invitational, and Worlds (this title was later stripped due to a recently announced doping violation). In every tournament, it seems the Atos phenom was taking home a new career biggest win defeating legends like: Rodolfo Vieira, Leandro Lo, Nicolas Meregali, and Buchecha.
But, one of his very rare losses was at the hands of Trator in the quarterfinals of Brasileiros by referee's decision. Although, Kaynan bested Trator in 2018 at the Spyder Invitational tournament both occasions were gi matches.
This will be the third time the pair have fought as black belts and it will be a no-gi match, where Trator has proven to excel in the last year.
In fact, Trator worked his way from unranked to the no. 3 ranked 99kg no-gi grappler this year earning most of his accomplishments without the gi.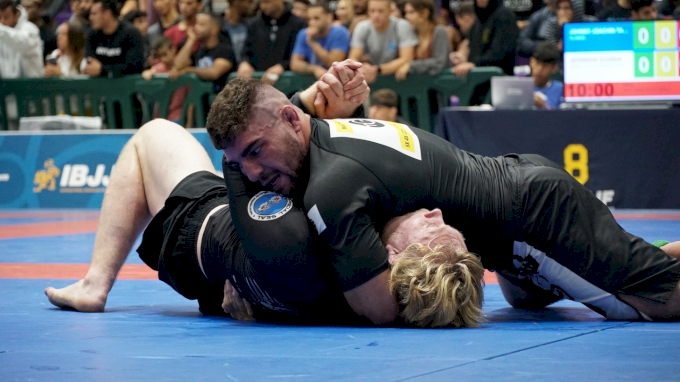 Under the tutelage of ADCC icon, Marcelo Garcia, Trator took home silver at ADCC on just a week's notice, while also taking home gold at No-Gi Worlds, Pans, and Brasileiros. Though he is known for (and named for) his rock solid top game, we have also witnessed his surprisingly nimble guard, that aided his gold medal campaign at no-gi worlds. Plus, you have to love his relentlessness. While we have seen some guys try to ride out their points-lead in the finals at major tournaments, Trator kept searching for the finish and secured an estima-lock over Elliott Kelly with just twenty seconds to spare, and a lead on the scoreboard.
This main event is a fantastic match up both guys being so well-rounded and accomplished in the last year.
With 27 of the 42 matches given to black belts there's so much to talk about. Here are some more matches to keep an eye on.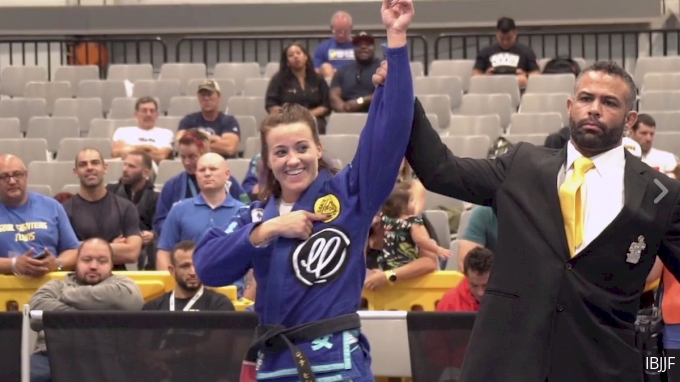 The co-main event is a 135 lbs women's gi title between current champ, Jena Bishop (Alliance) and Gabi Mccomb (Gracie Humaita). Both of these women are aggressive top players: Gabi notorious for her classic knee slice, nearly unstoppable over-under pass, and inexhaustible pressure, while Jena made a statement with her wrestling during last year's no-gi season. While Jena is the more established black belt, Gabi is aggressively making her way into the women's lightweight division already claiming gold at Pans and Nationals as a black belt with a promising career ahead of her.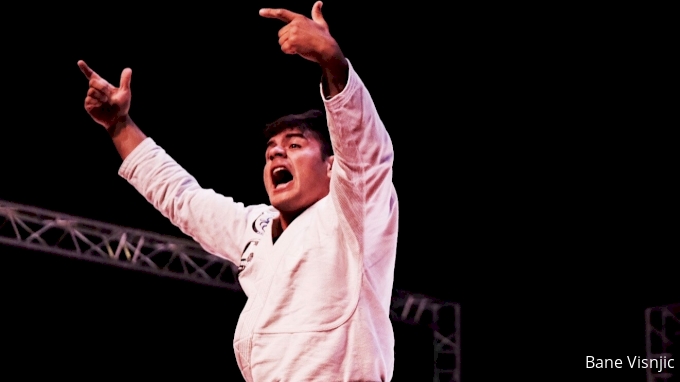 For the first time since his epic gold medal campaign at no-gi worlds, Johnny Tama (Alliance) is back in competition and taking on Gracie Barra's, Edwin Najmi. This is the first time that this explosive pair gets to show down in recent years.
Atos gets some borrowed time with two of their teammates who have recently moved to open their own locations: Michael Liera Jr. (Atos) returns to his hometown for a match against Piter Frank (Alliance), and Kristian Woodmanse (Atos) comes in from Philly to fight for a 125 lbs title fight against Ron Henderson (Checkmat).