Unlock this article, live events, and more with a subscription!
Get Started
Already a subscriber? Log In
If you're unfamiliar with the small midwest-based team Pedigo Submission Fighting you're in luck, because tomorrow we premiere the newest FloGrappling documentary film focused on the unconventional lives of the Daisy Fresh crew.
In the upcoming two-episode series, you'll learn everything you need to know about jiu-jitsu's most blue-collar team.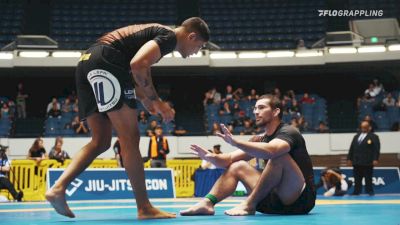 But until then, allow me to give a little introduction to one of the most authentic and unexpectedly talented teams in the sport of jiu-jitsu.
The group at Pedigo Submission Fighting is a ragtag bunch from all walks of life, who have all come together for one common goal: not to become a world champion, but to simply help each other improve their lives. Sure, a world title would be nice, but the most important thing at PSF is the people on the mats, not the medals on the wall.
And in a sport that can be hyper-focused on winning gold medals, it's refreshing to see a group of enthusiastic martial artists dedicating their lives to enriching themselves and others around them through jiu-jitsu.
If you love jiu-jitsu for the camaraderie or for the way it's improved your own life, then it will be easy for you to start rooting for these perpetual underdogs to pull off a big win.

That's not to say these are a bunch of losers shacked up in a moldy gym in Mt. Vernon, Illinois (where?). Quite the opposite. The colored belts making their way through the grueling ranks at Pedigo are and have been winning major competitions for years. But perhaps none is more accomplished than the rookie black belt Andrew Wiltse.
Andrew serves as the unofficial PSF team captain and is the epitome of what it means to represent their team. He is honestly one of the most exhilarating competitors to watch. He never stops moving, he never stops attacking, and he has a furious pace that breaks even the most seasoned competitors.
His will to win is among the toughest I've ever seen. Andrew is fast and technical, but it's his mind that is his greatest weapon on the mats. Where most people get tired, Andrew is just getting started.
He has won the IBJJF World Championships five times and won the IBJJF Pan Championships six, just to name a few. Most recently he became a brown belt no-gi world champion and achieved his black belt on the podium. This made him the first-ever black belt under the Pedigo Submission Fighting banner to go from white belt to black belt.
The other students in the gym use Andrew as proof that if he can do it, then they all can, too. It's not easy to visualize success when you don't know the route to the top, but Andrew and Heath have forged the path and now it's time for everyone else to follow.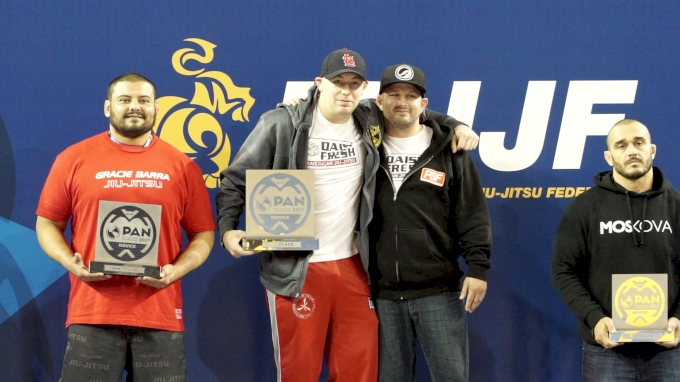 Now a story about PSF is not complete without talking about their fearless leader, Heath Pedigo. Like many others growing up in small-town America, Heath saw the first-ever UFC on pay per view back in 1993 and was mesmerized by the technique and ability of Royce Gracie and his mysterious martial art, Brazilian jiu-jitsu. From then on Heath became obsessed with the martial art, recreating the positions he saw on TV with his brother in the back yard.
The rest, as they say, is history.
I first met Heath back in 2016 at the IBJJF Pan Jiu-Jitsu Championships. Then he was a new coach working on growing his team. He brought a few colored belts along with him but mostly it was an army of white belts.
They were a new team still establishing themselves in the community and their identity on the mats. Heath revered the students he brought with him and talked so highly of them that I kept having to remind myself he was talking about white belts (white belts?).
But that's the type of coach Heath has always been — one that is focused on the team no matter the belt color or athletic promise. Heath is there to make sure everyone he comes in contact with accomplishes their goals. Later that weekend PSF won the novice division team trophy and stood on top of a podium with two much more establish teams, Gracie Barra and CheckMat.
To Heath, it was a positive sign that they were on the right path and were building something bigger than themselves.
Years later, again at the IBJJF Pan Jiu-Jitsu Championships, Heath would coach me through four matches because he happened to be close by and noticed I didn't have a coach. That told me a lot about who Heath is and why young men come from all over the world to learn from him.
Relatively speaking, Pedigo Submission Fighting is still a new team, and without a long lineage of black belts, the assent to the top may still take them a while longer. But something tells me that this ragtag group is much more interested in the journey than the destination.
We could all learn a few things from this group of accidental comrades but without a doubt the thing that makes Pedigo Submission Fighting unique is their authenticity. What you see is what you get with these guys, and even if you don't identify with their brand of blue-collar jiu-jitsu, you have to appreciate their work ethic. Especially because every year they are growing bigger and bigger, and getting better and better.
You won't be able to ignore them for long.
Daisy Fresh: An American Jiu-Jitsu Story Premieres February 19 at noon right here on FloGrappling.