Create a free account to unlock this article!
Get Started
Already a subscriber? Log In
Atos may have had an up-and-down last year to outside observers, finishing second at IBJJF Worlds after two straight years winning the tournament, due to an Alliance team largely reliant on the newly founded Dream Art Project for their resurgence. Atos then stormed back to conquer the 2019 ADCC World Championships, with three gold medals plus, of course, their general Andre Galvao winning a record third straight ADCC superfight.
Watch: Andre Galvao Defeats Felipe Pena In ADCC Superfight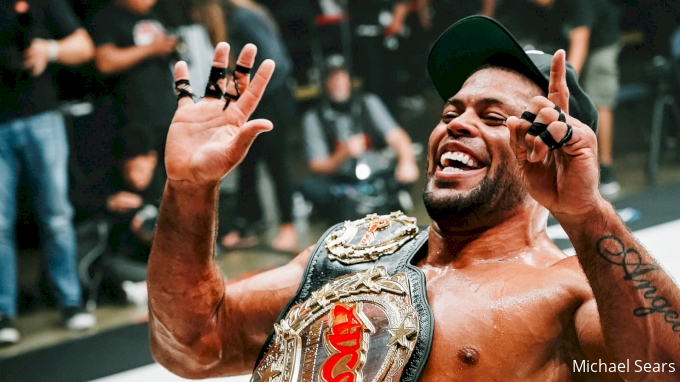 ---
While headlines in the last year have focused on some big names leaving the squad, notably the expulsion of Keenan Cornelius and more recently the Mendes brothers and Art of Jiu Jitsu choosing to go their own way, the Atos team has shown incredible resiliency and proven without a doubt that losing a few names will not stop the momentum of this powerhouse team.
FloGrappling No-Gi Team Rankings
We recently published our first ever FloGrappling No-Gi Team Rankings, and no surprise the five-time No-Gi World champions Atos finished at the top of the list. Atos claimed the top spot even with Kaynan Duarte currently suspended, spearheaded by Galvao, ADCC champs JT Torres and Bianca Basilio, plus highly ranked Josh Hinger, Tye Ruotolo, and Lucas Barbosa.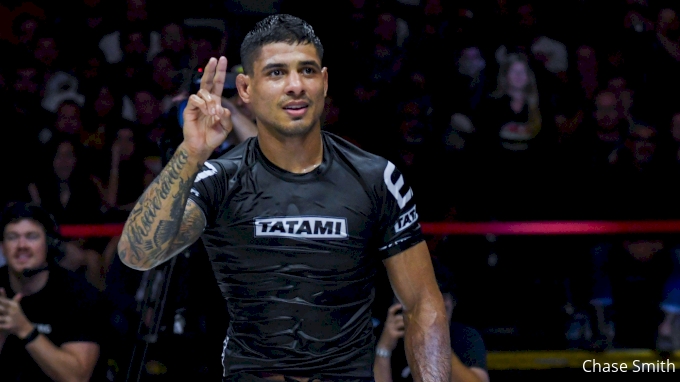 ---
Atos currently has 13 ranked no-gi athletes, including six athletes in the top five. The current number ones from the team are JT Torres and Bianca Basilio, with Galvao currently second behind Gordon at 99kg based simply on how much more active Gordon has been over the last couple years. Atos also has a quarter of the top-ranked pound-for-pound athletes in no-gi, with five out of 20 in the P4P list representing the team.
Watch: JT Torres Wins Second Straight ADCC Title
The future looks bright for the team as well, with a number of promising up-and-comers on the roster. They closed out both the purple belt featherweight and lightweight division at no-gi worlds, and have some killer brown belts in Andy Murasaki, Adam Bradley, and Conner Deangelis. You can't forget that the 17-year-old Ruotolo's are still purple belts, no matter how many elite black belts they beat they still haven't reached their potential.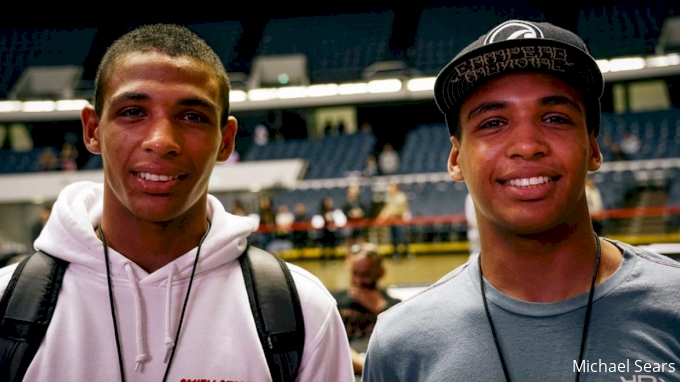 ---
Add into the mix a solid group of new black belts and the future is bright. Jonnatas Gracie, Ronaldo Junior, and Dom Bell are all adept at both gi and no-gi, with no-gi world titles at the colored belts for all them. The last piece to the puzzle is Kaynan Duarte's coming return from suspension in June; the 22-year-old ADCC champ is set up to potentially be the Buchecha of his generation.
Watch: Bianca Basilio Wins ADCC WIth A Submission
One thing is clear, Atos is a strongly built team and ready to withstand any turmoil and remain at the top. They are among the best in gi and no-gi, but guided by maybe the greatest no-gi competitor of all time in Andre Galvao they have claimed their spot as the current top no-gi team in the world. They are young and will only get better; ADCC 2021 will no doubt contain a strong Atos contingent as always.