Unlock this article, live events, and more with a subscription!
Get Started
Already a subscriber? Log In
Dante Leon's career has never been better. In the last year he has become a black belt No-Gi world champion, he has multiple wins on the KASAI stage, he had a standout performance at ADCC, and he's defeated several of the most formidable opponents in his division.
With Leon's star status solidified, we can expect him to continue contending against the biggest names in the lightweight and middleweight divisions. His tricky reverse De La Riva guard and his explosive wrestling make him a challenge for anyone, and have been the source of his success in his biggest victories to date.
Dante Leon returns to action at Grapplefest 8 on Feb 29. Here are five of the Canadian's biggest no-gi wins from 2019 to present.
Edwin Najmi
KASAI Pro 5 may have been the performance which stamped Leon's ticket to ADCC. His match in April 2019 against Edwin Najmi was a clash of two explosive and strategic athletes which appeared incapable of being confined to the mat space. Leon demonstrated his wrestling-heavy game, shutting down Najmi's passing with his reverse De La Riva guard and constantly wrestling up to try to take the back.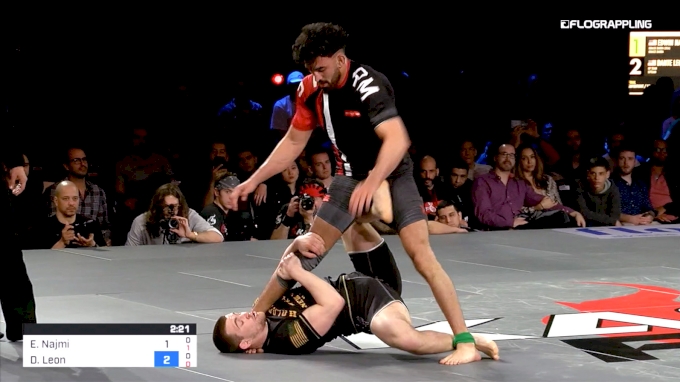 The scrambles often culminated off the stage, resulting in standing resets. But in the final minute of the match, Leon was able to control Najmi's back and secure a rear naked choke.
Leon had previously submitted tough black belts in his career, but Najmi was the first top-ranked talent to fall to the Canadian.
WATCH: Dante Leon vs Edwin Najmi
Lucas Lepri
There is no more career-defining moment for Leon than his victory over Lucas Lepri at the 2019 ADCC World Championships. Lepri was expected to contend for ADCC gold after taking silver in 2015 and 2017.
Leon was strategic and explosive, testing his guard early against Lepri's iconic top game. He found his way to his feet, and then pulled guard again in the final seconds of the no-points portion of the match. He used his reverse De La Riva again to scramble to Lepri's back, where he secured the match-winning points.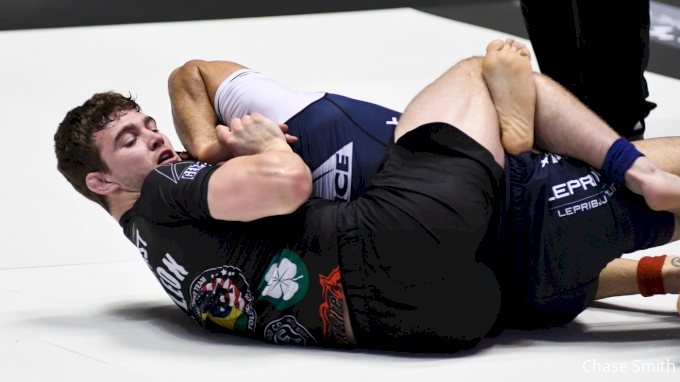 Leon would go on to lose by decision to Vagner Rocha in the semifinals, and lost the third-place match against Garry Tonon via heel hook. But taking out Lepri was a large consolation prize, and a message to the world that Leon could compete among world class athletes.
WATCH: Dante Leon vs Lucas Lepri
Isaque Bahiense
Early in 2019, Isaque Bahiense outscored Leon on his way to gold at Pans. In October, they were scheduled for a rematch at Fight 2 Win 129, this time, a no-gi contest. Amid an explosive wrestling exchange, Leon caught hold of Bahiense's neck and wrapped up a guillotine.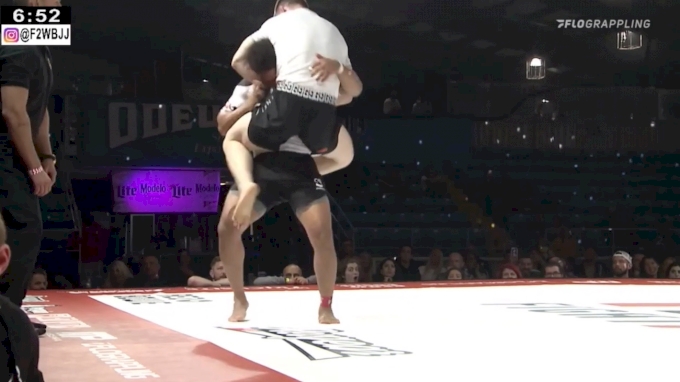 Bahiense lifted Leon overhead and slammed him in an effort to escape, but that only tightened the choke. Leon earned a submission victory in less than 90 seconds.
With the submission victory, Leon took down a second world champ in a matter of months. Bahiense, a gi world champion in 2018, had rarely been submitted in more than 100 black belt matches.
WATCH: Dante Leon vs Isaque Bahiense
Jamie Canuto
Leon seemed destined to win a No-Gi World Championship in 2019. And Jamie Canuto, his GF Team teammate, was the final competitor standing in his way. No closeouts here.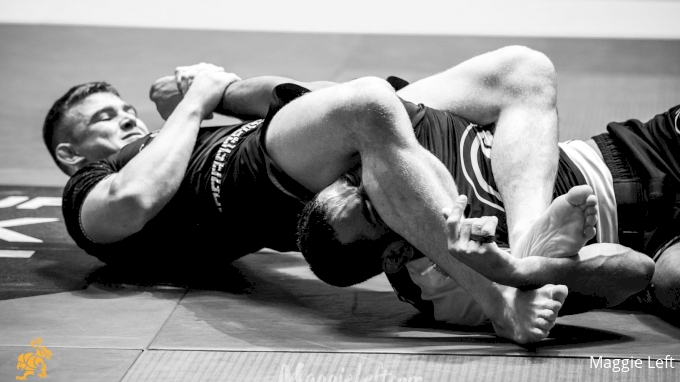 Leon controlled the pace for most of the match, wrestling up off his back and forcing Canuto to flee the mat in several exchanges. In a scramble, Leon made an attempt for Canuto's back and eventually settled for an armbar, which he held locked out for more than 10 seconds; Canuto's arm eventually bent entirely backwards before he escaped. Leon won the final by a two-point margin, and won his first black belt world title.
WATCH: Dante Leon vs Jaime Canuto
Renato Canuto
Leon had a great string of wins on the KASAI stage in 2019. He submitted both Matheus Lutes and Edwin Najmi, but he lost a close battle against KASAI's posterboy Renato Canuto at KASAI Super Series 2. In the closing seconds of the battle, Leon was awarded the points which would have put him over Canuto, but after deliberation the score was overturned, making Canuto the winner.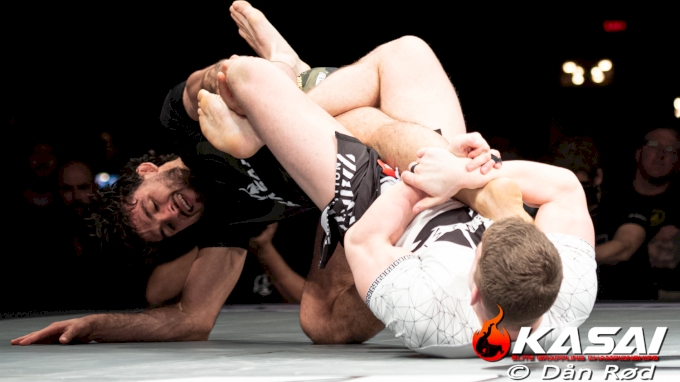 The competitors met in a rematch in February 2020, an equally fiery battle of grit, scrambles and submission attempts that spanned the length of the massive KASAI mat. This time, Leon led on the scoreboard as the contest came to an end, one of the best early matches of the year.
WATCH: Dante Leon vs Renato Canuto