Unlock this article, live events, and more with a subscription!
Get Started
Already a subscriber? Log In
"I know how efficient [my style] is for self-defense, fighting, and jiu-jitsu. If it works for me on all three ends, then I'm doing my job."
No one can deny the effectiveness of Vagner Rocha's jiu-jitsu game. It has been thoroughly battle-tested, proven to work in both MMA and high-level jiu-jitsu competition. His technique has been forged inside the UFC octagon and has been challenged on the prestigious ADCC stage. Today, we take a deep dive into what makes his style highly effective for both street and sport jiu-jitsu.
Vagner Receives Criticism For Unorthodox Style
Vagner often gets criticism for his punitive methods and controversial submissions. Is Vagner being "that guy" on the mat or should the jiu-jitsu community be taking a lesson from the seasoned veteran? FloGrappling's senior editor, Hywel Teaque, explains: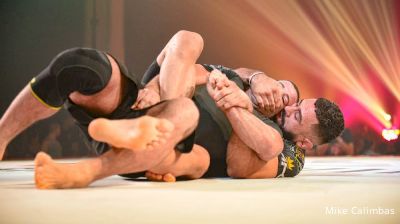 Create a free account to unlock this video!
Get Started
Already a subscriber? Log In
---
Vagner's Perspective On Sport Jiu-Jitsu
Some practitioners have recently complained saying that jiu-jitsu is getting soft and "watered down." These days, we are seeing competitors heavily rely on lapel guards, berimbolos and flying attacks to win competitions. Vagner Rocha steps in to remind us that our jiu-jitsu should be effective both on and off the mat.
"If you can't shake me [during a fight] then how efficient is your jiu-jitsu? If your jiu-jitsu is sport jiu-jitsu that can't shake [me], then your jiu-jitsu is not efficient. It's useless. Truly, it's useless."
"I see a lot of guys pull guard and try to leg lock me. When they realize they can't get my legs because I'm crushing them...they panic. Then they make the mistake, they give up the back, they give up the mount, they give up something. You need to know how to get into dominant positions and capitalize on someone's mistakes...that's the jiu-jitsu that works."
Inside Vagner's Jiu-Jitsu Game
So what does Vagner's style look like? Strap in and get ready for this incredible episode of Fix My Game featuring Vagner Rocha.
---
What's It Like To Compete Against Vagner? JT Torres Explains
Rocha was disappointed after barely missing the mark at ADCC 2019. After taking bronze in 2017, Vagner was determined to take the podium in 2019. After edging out Dante Leon in the semifinals, Vagner was stopped short by JT Torres. We brought in JT to tell us what it was like to roll against Vagner in the finals and break down how he deals with his punishing style of jiu-jitsu.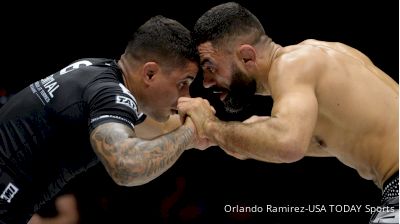 Unlock this video, live events, and more with a subscription!
Get Started
Already a subscriber? Log In
---
Our Dream Matchups For Vagner Rocha
Vagner Rocha is at the threshold of finally becoming an ADCC champion and only a few competitors stand in his way. Moving forward, our dream matches for Rocha are JT Torres, Garry Tonon, and Renato Canuto. Each of these athletes holds a win over Rocha and all four of them have incredibly dynamic styles. A rematch with any one of them would be a treat for grappling fans everywhere.