How To Conquer Self Doubt & Mentally Break Your Opponents
How To Conquer Self Doubt & Mentally Break Your Opponents
Lovato Jr. and Xande Ribeiro interview each other and reflect on the best life lesson Saulo Ribeiro ever taught them.
Mar 31, 2020
by Ryan Smith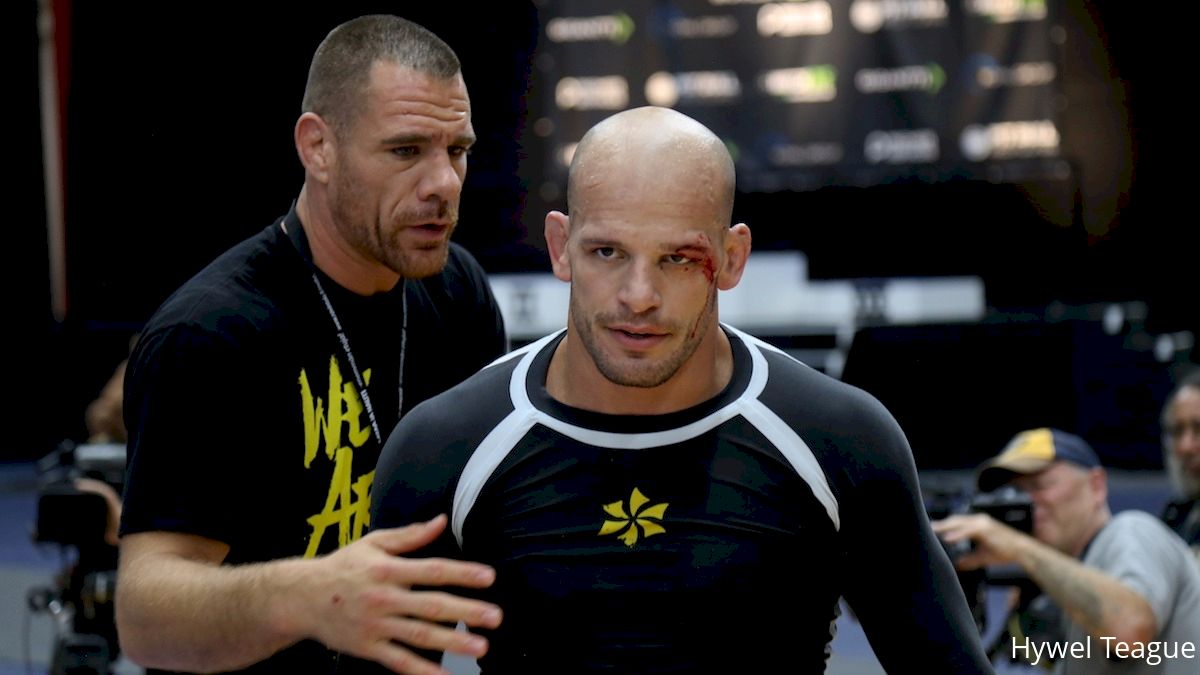 Unlock this article, live events, and more with a subscription!
Get Started
Already a subscriber? Log In
Last night, Rafael Lovato Jr. and Xande Ribeiro took turns interviewing each other on Instagram live. Interest spiked when both men explained the most important thing that Saulo Ribeiro has ever taught them.
The Interview: What the Most Important Lesson Saulo Taught You?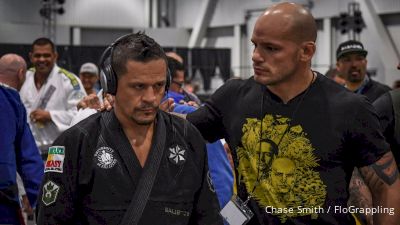 Unlock this video, live events, and more with a subscription!
Get Started
Already a subscriber? Log In
Both champions agreed: Saulo is a very tough critic. However, they credit him with having an incredible impact on their mental fortitude.
Rafael Lovato Jr: How To Conquer Self Doubt
"[Saulo] always helped me on the mental side of things — he gets in your head, he teaches you how to think, what a champion attitude is and that's what I gained the most from him. I learned more from him on the mental side than the technical side."
Saulo helped Rafael overcome his confidence issues as a teenager. Coming from Oklahoma, Rafael often felt disadvantaged when traveling to compete in Brazil.
"I had to work so hard to learn everything. I had to travel all the time. Most of the time I'm training with blue belts and purple belts. All these things I would put in my mind and tell myself 'I'm not worth it' or 'No I can't,' 'I'm not from this big team training with the best black belts every day,' 'I'm not Brazilian.' All these things were in my mind telling me that I couldn't do it. All these things were telling me that it was okay if I lost because everything was working against me."
However, Saulo knew Rafael's potential and planted the seed which would later transform his mindset. Rafael believes this mental shift was the catalyst for helping him achieve the Grand Slam.
"Once he really put in my mind how to take those things and turn them into an advantage. It wasn't working against me, it was working for me. BECAUSE I had to work so much harder, it made me stronger. Yes, I'm from Oklahoma, so what? All these things that made my journey harder, made me tougher."
"Once I made that mental shift, that was it. Everything clicked into place and I had my grand slam year."

Coming from humble beginnings, the Ribeiro family helped Lovato Jr. become one of the most accomplished competitors in the history of the sport. His incredible life story came full circle this past year when the Lovato family cut the ribbon to their new 10,000 square foot academy. Of course, the grand opening wouldn't have been complete without a surprise visit from Uncle Saulo. Enjoy this 15-minute rolling session between Rafael and Saulo to officially break in the new mats.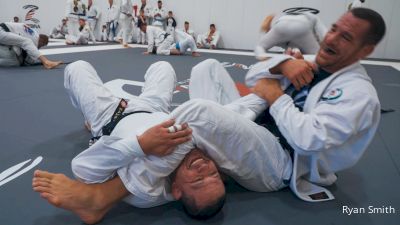 Unlock this video, live events, and more with a subscription!
Get Started
Already a subscriber? Log In
Xande Ribeiro: How To Break Your Opponent
Saulo always had very high standards for his brother Xande. Even though Xande is one of the greatest of his generation, Saulo always saw room for improvement.
After Xande won a match 26-0, Saulo was unimpressed and said,
"You just showed me you suck at every single position." "You showed me that you can't hold the position and finish the fight."
Xande got emotional but then began to meditate on what his brother said.
"[Saulo] taught me to withstand pressure. I remember [Saulo] kept saying he 'broke' [his opponent]. I never understood what that meant until I made someone break."
Xande started to become focused on mentally dominating his opponents. He would look for their areas of weakness and capitalize immediately. One way he would do this is by never letting himself score more than nine points during a match.
"I put in my mind that from now on, I want to win my matches by 9 points at the most. That means there's a takedown, a pass, and a mount. So if a match goes more than 9 points, I feel like I lost position."
"That mindset made my technique better because I felt proud of winning from less points but finishing the job. I learned when to break someone and how to break them. When is the time to put pressure, when to play dumb and when to put pressure again."

FloFilms: The History Behind The Brotherhood
If you arent' familiar with the rich history behind these legendary competitors, be sure to watch our Flofilms on the Ribeiro and Lovato families. Although these guys are all entering new chapters in their lives, they will forever be known as some of the best to ever step on the mat.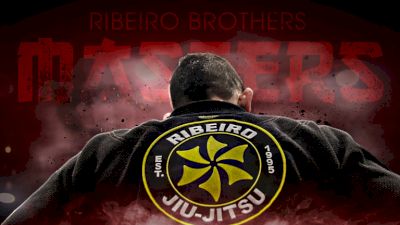 The Ribeiro Brothers: Episode One
The Ribeiro Brothers: Episode Two