Unlock this article, live events, and more with a subscription!
Get Started
Already a subscriber? Log In
"Mr Gracie was unquestionably the greatest jiu-jitsu competitor of all time and is also a truly superb teacher – he gives incredible insight into his seemingly simple, yet very deep and unstoppable game." – John Danaher
With 10 world titles and multiple ADCC gold medals, Roger Gracie is undoubtedly the greatest competitor in history. He sports an overall competition record of 76-7, losing only by points to Xande Ribeiro, Ronaldo Souza, Mario Cruz, and Olav Einemo. Roger has claimed every major world title but has not been submitted in competition since he was a blue belt. He is internationally recognized as one of the best competitors to ever step on the mat, and for good reason.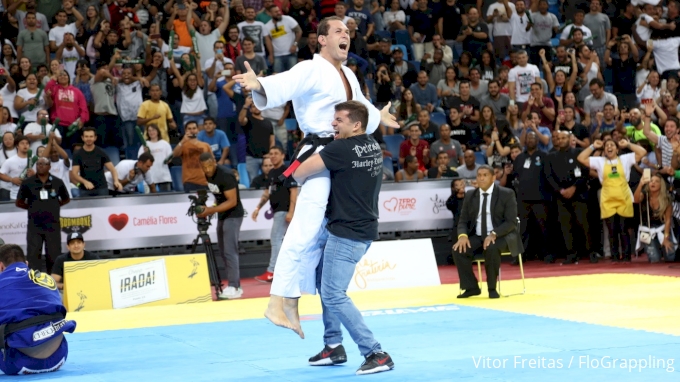 Flawless Victory
In 2005, Roger Gracie had the perfect ADCC run, submitting all his opponents in his weight class (heavyweight) and the absolute. He did it again during the 2009 Mundials, submitting Bruno Bastos, Rafael Lovato Jr, Claudio Calasans, and Romulo Barral in the absolute — all via cross choke. Rafael Lovato Jr. became curious and made contact with Roger to learn his technique. After a productive training session, Rafael still practices his cross collar choke religiously on his home mats in Oklahoma City.
Roger's last loss was in 2008 against Xande Ribeiro in the World Finals. After that, Roger came back with fire and was undefeated for almost 10 years until his retirement. After submitting Marcus "Buchecha" Almedia in 2017, Roger decided to finally hang up the jacket.
Roger's Retirement
Roger solidified his legendary career by beating Marcus "Buchecha" Almeida during the 2017 Gracie Pro. This matchup was positioned to be the toughest fight of Roger's career. Buchecha's strength and athleticism made him one of the top-ranked grapplers that year and he was confident after his double gold victory at worlds. Despite Buchecha's accolades, Roger quickly finished the checkmate golden boy. Enjoy this comprehensive breakdown where we explain how Roger was able to take the back of one of jiu-jitsu's finest and achieve the final submission of his career.
Roger is internationally respected not only for his ability to dominate in competition, but specifically the style in which he does it. Roger is well known for effortlessly getting fundamental chokes on some of the world's best competitors. Today, we look at the numbers behind Roger Gracie's success to show that you don't need to be flashy in order to be effective. (source: BJJHeroes.com)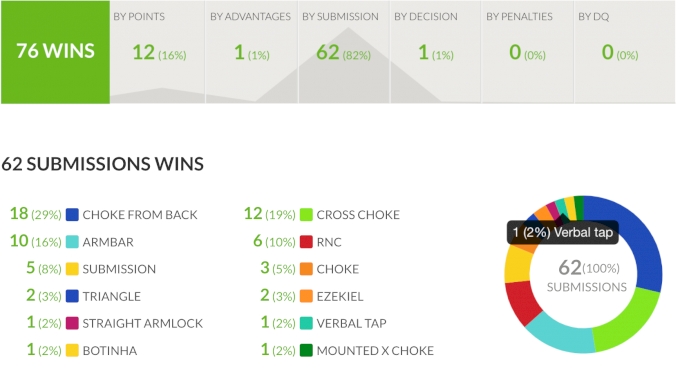 Source: BJJ Heroes
Roger After Retirement
So where is Roger Today? After retiring with zero submission defeats, Roger now focuses on a new chapter of life. At the 2019 European Championships, we had a chance to catch up with Roger and see how life has been since retirement. He proudly leads his team "Roger Gracie Academy" and plans to grow his empire rapidly in the future. We took a walk with Roger down the streets of Lisbon, to learn about his new focus and what he plans to accomplish in retirement.
Roger Coming On WNO
Don't miss our Who's #1 podcast today guest-starring Roger Gracie & Braulio Estima. We are honored to have these ADCC absolute champions come into our studio. The podcast starts at 5:30 EST, don't miss it!