Ranking The Best 77kg Champs In ADCC History
Ranking The Best 77kg Champs In ADCC History
Where do Marcelo Garcia's four titles stack up against Kron Gracie, Davi Ramos and Jean-Jacques Machado?
Apr 21, 2020
by Michael Sears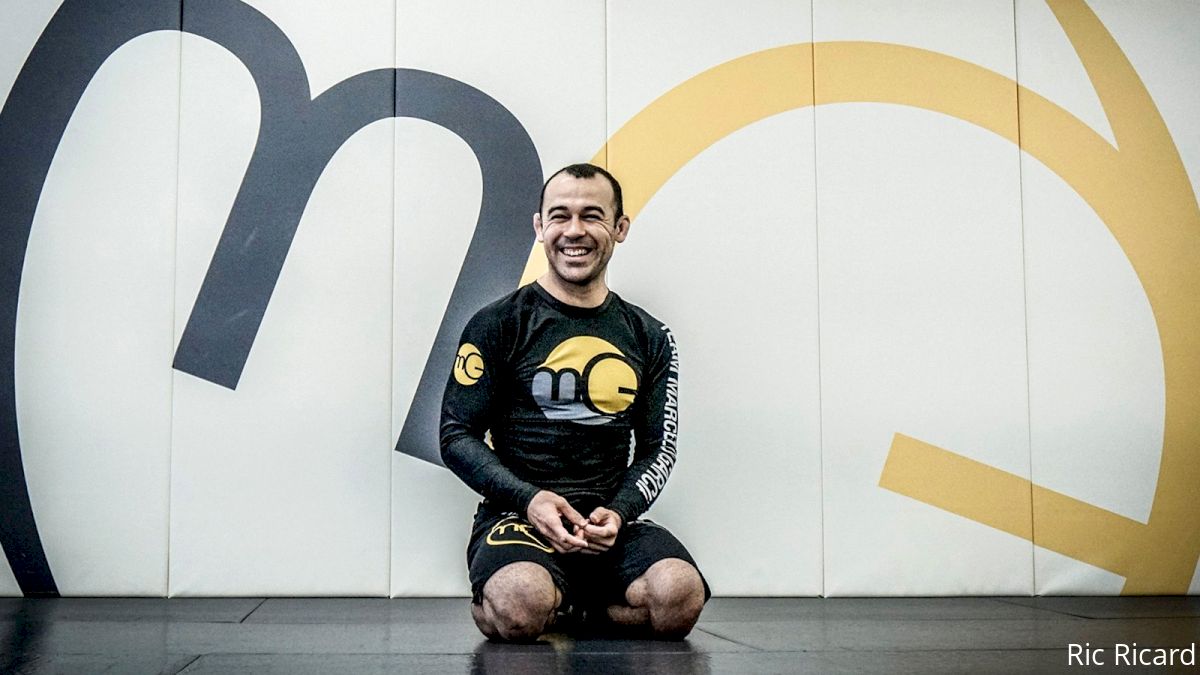 Unlock this article, live events, and more with a subscription!
Get Started
Already a subscriber? Log In
Since its inception in 1998, the Abu Dhabi Combat Club (ADCC) World Championships has been the premier no-gi competition, starting as a way for athletes from various disciplines to test themselves. Initially taking place yearly and then moving to a biennial affair, there have been thirteen ADCC events so far in its history.
I'm going to rank the most dominant 77kg champs in ADCC history. This is a difficult weight to rank, as there have been several incredibly dominant performances at this weight. This is not a list of who would win head to head, I'm just ranking their performance at that specific ADCC tournament.
I've already ranked the 66kg champs, those rankings can be viewed here -
Read: ADCC 66KG Champion Rankings
There have been eight different ADCC champions at 77kg. Marcelo Garcia has by far the most with four titles, followed by Renzo Gracie and JT Torres with two each.
I went back and rewatched every ADCC besides 1999 to research for this article. I'm looking at dominance, level of competition, submissions and more importantly who those submissions were against and in what round.
Like I said, this is a tough weight to rank. These rankings are obviously completely subjective, feel free to disagree with me as I'm sure many will.
Ladies and gentlemen, here are your 77kg ADCC Champion rankings -
13 - Marcio Feitosa / 2001 Abu Dhabi / 25% Submission Rate
After Marcio Feitosa's first-round armbar, he had an overtime win and won on points to make it to the final. In the final he had another close one, winning by a penalty over Matt Serra. This bracket had some names in it, with Jean Jacques Machado, Leo Vieira and Leo Santos among the competitors. Feitosa probably had the easy side of the bracket compared to Serra, who defeated Takanori Gomi, Machado and Santos en route to the final.
In a division where 8 out of 13 finals have been decided by submission, Feitosa winning by penalty hurts him in the rankings. It's not his fault that the toughest competition was on the other side of the bracket, but that doesn't help his case when you see who some future champs went up against.
---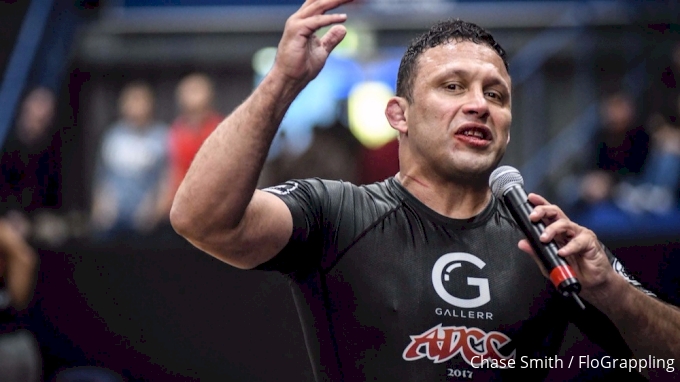 12 - Renzo Gracie / 1998 Abu Dhabi / 25% Submission Rate
Renzo was pretty dominant in 1998. He had a very close first-round match with Frank Trigg, and then went on to win 3-0 in the quarters and semis before winning with the classic Renzo arm in guillotine over Luis Brito in the final. While he doesn't have the same submission rate or level of competition as some of the later champs, winning in the final of ADCC by sub is incredible.
I'm ranking this one lower than Renzo's other title based on level of difficulty. Like most weights, the 1998 bracket wasn't as deep as it would be in a couple years. When Renzo came back and won it in 2000 he submitted Feitosa in the semis before winning a referee decision over returning champ Jean-Jacques Machado.
---
11 - JT Torres / 2017 Espoo / 0% Submission Rate
JT had a hell of a run to win his first of two ADCC titles, going Lachlan Giles-Celsio Vinicius-Garry Tonon-Lucas Lepri in his route. He didn't get any subs here, but in terms of positional dominance he was near flawless. The Celsinho match was a close one, he won by referee decision over Garry, but he secured a clear victory in the final when he took Lepri's back.
No submissions, a win by penalty and another by referee decision puts a great performance all the way at 11 in a long list of amazing performances at 77kg in ADCC history.
Watch: JT Defeats Lepri In 2017 Final
---
10 - Renzo Gracie / 2000 Abu Dhabi / 25% Submission Rate
This was an incredibly loaded bracket, with the previous two champs in Renzo and Machado, future champs Marcio Feitosa and Leo Vieira, plus Shaolin Ribeiro, Caol Uno and Mach Sakurai. Renzo won the first two rounds by a combined score of 10-0 before meeting Feitosa in the semis, where he won by guillotine. The final with Jean Jacques was pretty uneventful, Renzo won by referee decision, but defeating Feitosa and Machado in back to back matches is pretty darn impressive.
This performance jumps JT in 2017 based on defeating two ADCC champions, including one by submission in Feitosa.
---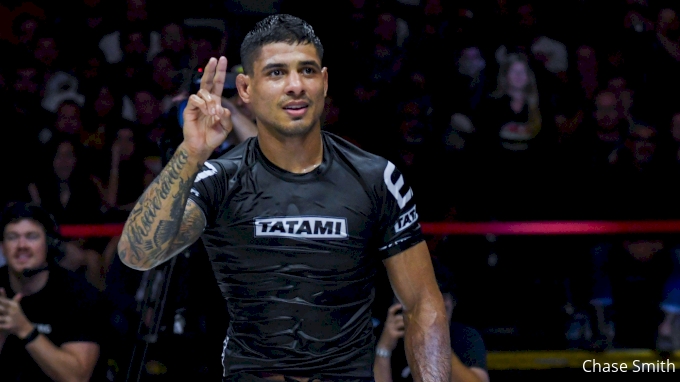 9 - JT Torres / 2019 Anaheim / 0% Submission Rate
This was the better of JT's two victories in my opinion. While he still didn't get any subs, he also didn't get scored upon in his four matches in Anaheim. After a win by penalty in the opening round, he outscored DJ Jackson, Garry Tonon and Vagner Rocha a combined 8-0 to repeat at ADCC.
Not giving up any points while passing the guard of DJ Jackson, taking down Garry Tonon and taking Vagner's back in the final has 2019 JT ranked ninth here.
Watch: JT Takes Vagner's Back To Win His Second ADCC Title
---
8 - Pablo Popovitch / 2009 Barcelona / 50% Submission Rate
This is where 77kg starts getting ridiculous. The fact that I have Pablo's '09 performance ranked eighth when he had two subs, took Gregor Gracie's back and then passed Marcelo Garcia says all you need to know about how good some of the champs at this weight have been.
Incredible performance by Pablo here, as he finally overcomes Marcelo after losing to him in the previous two finals by submission. Pablo won by submission in his opening two matches (including a toe hold on Ben Askren), then had the back and a fully locked on RNC as time expired in the semis. Marcelo was winning 2-0 with under a minute left when Pablo secured the pass to take the 3-2 win.
---
7 - Jean Jacques Machado / 1999 Abu Dhabi / 100% Submission Rate
Jean Jacques Machado is one of three ADCC champions at 77kg with a 100% submission rate, hitting the RNC in all four rounds. Kron and Marcelo's 100% sub runs probably had tougher competition, but Jean Jacques ran through the 99kg bracket, destroying Caol Uno in the final. His overhook game was on point in '99 and is the precursor to the overhook heavy style of his student Eddie Bravo.
Hard to knock a performance where the guy tapped everyone, but the level of competition just wasn't quite what it would be in the brackets of these upcoming champions.
---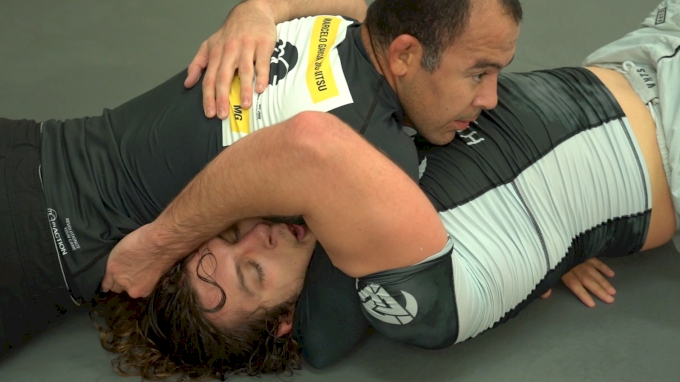 6 - Marcelo Garcia / 2005 Los Angeles / 50% Submission Rate
Marcelo's 2005 run was a dominant one, but it has to rank behind his other three titles. While he had his lowest submission rate here, his opening match where he took down Chris Brennan, passed his guard, mounted him and was attacking an armlock before Brennan tapped to a rib injury might as well be a sub in my opinion. He went to the end of regulation without scoring against Leo Santos, but Santos tried his hardest not to engage Marcelo, putting on a ridiculous display of fleeing backwards in circles around the mat at points.
It says so much about Marcelo's dominance at ADCC that a performance with a 50% sub rate including a sub in the finals is his least dominant of the four. He achieved his first of two ADCC finals submissions on Pablo Popovitch here, a wrist lock from side control.
---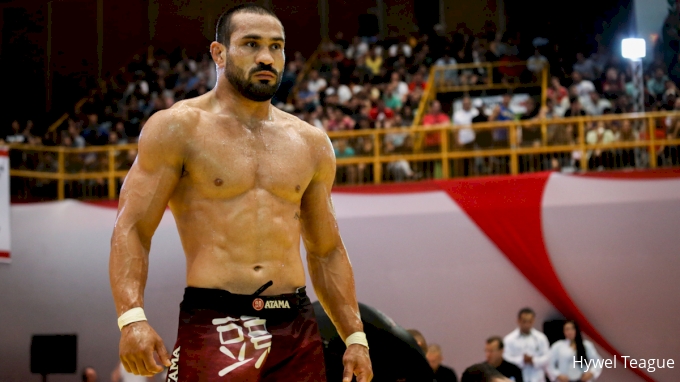 5 - Davi Ramos / 2015 Sao Paulo / 75% Submission Rate
Davi tore it up in 2015, submitting three opponents and taking Gabriel Rollo's back twice in the only match without a sub. He got on the back of Durinho and finished with an RNC in the semis, and the flying armbar on Lucas Lepri is one of the all-time greatest submissions at ADCC.
At this point I wish I could just rank them all first, kind of hurts having a performance as spectacular as Davi in 2015 ranked this low. I mean this guy tapped Durinho and Lepri back to back to win the tournament, that is just unreal.
---
4 - Marcelo Garcia / 2011 Nottingham / 75% Submission Rate
This bracket was crazy, with six ADCC champs in Marcelo, Leo Vieira, Kron Gracie, JT Torres, Claudio Calasans and Augusto "Tanquinho" Mendes. The Kron match here was closer than two years earlier, but Marcelo tapped the rest of his opponents. In the final he passed Leo's guard and mounted him before getting the finish with a triangle.
You could swap this one with Marcelo in '03 and I'd be fine with it. I mean he did submit two-time ADCC champ Leo Vieira in the finals, it doesn't get much more impressive than that.
---
3 - Marcelo Garcia / 2003 Sao Paulo / 75% Submission Rate
This was Marcelo's debut, a huge underdog as he was a late substitute after finishing second at the South American trials. To put it simply, he killed everyone. Three submissions and a 9-0 win over two-time ADCC champ Renzo Gracie. His arm drag to the back and then choking Vitor Shaolin unconscious in the semis is one of the most iconic moments in ADCC history.
This performance was as iconic as it was dominant. It was the beginning of an era, in the next ten years Marcelo would make five ADCC finals and win four.
---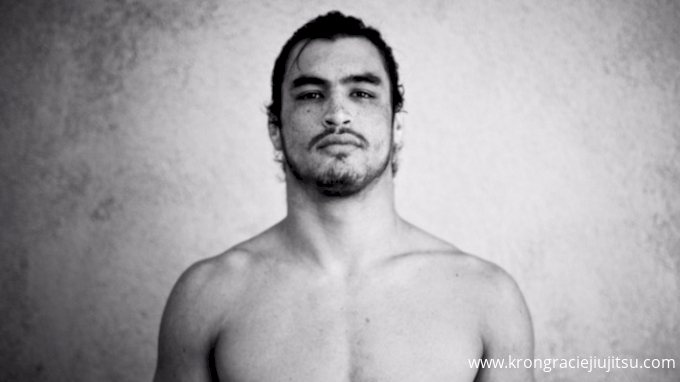 2 - Kron Gracie / 2013 Beijing / 100% Submission Rate
Kron Gracie had lost to Marcelo in the previous two ADCC events, with Marcelo retired he stepped in and submitted all four opponents in Beijing. After completely destroying Andy Wang in the first round, he had a tough back-and-forth match with Garry Tonon in the quarters, locking up an RNC near the end for the finish. An armlock from closed guard in the semis on JT Torres and then a guillotine on Otavio Sousa in the final secured the gold for Kron.
Winning ADCC with a 100% submission rate is ridiculous, but doing it with Tonon-JT-Otavio as three of the matches is insane. This was an emotional moment for many fans, seeing the son of the legendary Rickson not only make his own name on the world's biggest stage, but do it flawlessly was a spectacle to be remembered.
---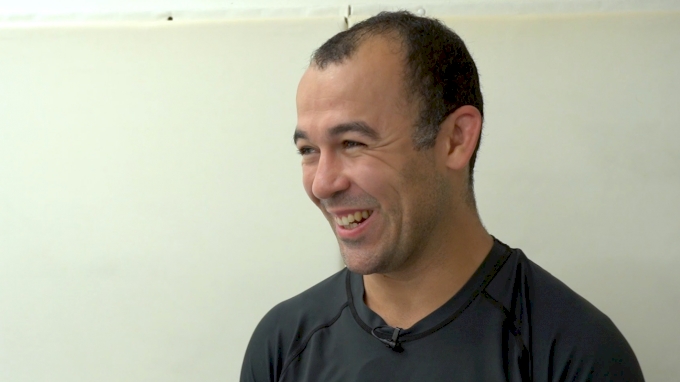 1 - Marcelo Garcia / 2007 Trenton / 100% Submission Rate
Perfection from Marcelo in '07. He submitted everyone, including the final where he passed the guard of Pablo Popovitch and finished it with a north-south choke. Two guillotines and an RNC got him to the final.
He probably had a tougher road in some of his other ADCC titles, but I'm giving his all submissions performance the edge here for rankings purposes. This performance was classic Marcelo, a mixture of the guillotine (on both George Sotiropolous and Mike Fowler), an RNC (on Kurt Pellegrino) and the north-south choke on Popovitch locking up his third straight ADCC title.