Unlock this article, live events, and more with a subscription!
Get Started
Already a subscriber? Log In
Jonnatas Gracie is one of the fastest-rising competitors coming from the powerhouse camp that is Atos Jiu-Jitsu.
Already a world champion at purple (double gold, in fact) and brown belt, Gracie was promoted to black belt by Andre Galvao in June of 2019. Since then he's gone on to win the 2020 European Championships and had strong showings at the AJP Tour before the season got shut down due to COVID-19.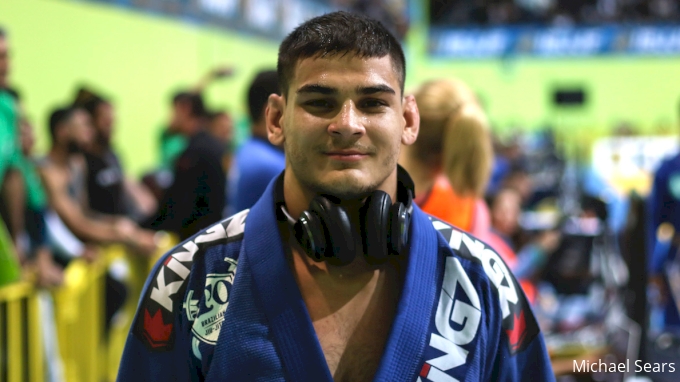 Double Trouble Ahead
But as the competition season turns back around, Gracie is wasting no time jumping back into the fray, and he will be competing in back-to-back nights (!!) this weekend at Fight To Win 144 AND Third Coast Grappling Kumite II.
That's right: two professional events in 24 hours. Incredible.
---
A Note On Style: Pure Power & Unlimited Back Takes
Gracie's game is perfectly well-rounded; he has an incredible lasso guard that can shut down even the most aggressive passing games, and his wrestle-up abilities from bottom are also as good as they get.
But don't just take my word for it — let's take a trip back to 2019 Worlds when Gracie literally picked up and dropped ultra-heavyweight Victor Hugo on his head.
That's power.
Gracie demonstrates his superhuman strength.
It's true that Jonnatas has varied submission game, but above all, he's a heat-seeking missile when it comes to taking the back – and once he established the position, it's basically game over from there.
Jonnatas Gracie vs Luan Carvalho - 2020 European Championships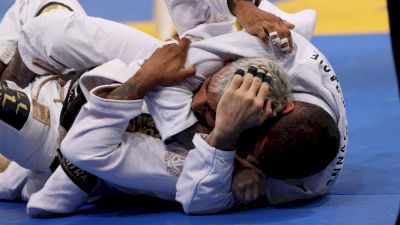 Unlock this video, live events, and more with a subscription!
Get Started
Already a subscriber? Log In
---
The question at hand in this matchup is whether Najmi can redirect the focused aggression of Gracie into a submission pattern, or if Gracie will outwork and overrun the Gracie Barra competitor.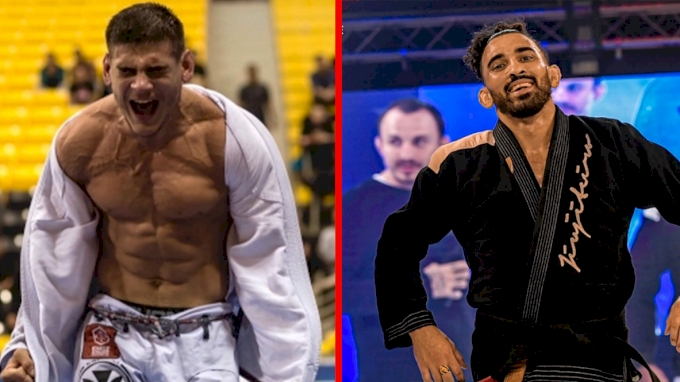 The way this match will unfold is nearly impossible to predict, as both athletes are extremely capable in all scenarios on the mat. We do expect Najmi to employ his counter-fighting style, but the way it manifests really depends on Gracie's opening moves.
Many fans give Gracie the edge based on his performance inside of the IBJJF arena, but Fight To Win rules are an entirely different ballgame – pushing the action and forcing competitors to hunt for the sub at all costs, making this matchup a guaranteed fan favorite and one that can't be missed.
---
Gracie has a challenging road ahead of himself at 3CG: Kumite II.
His first match is with signing Gracie Barra competitor Pedro Marinho – an athlete coming off a huge performance at JitzKing last weekend that saw him take out Jason Rau, Roberto Jimenez, and Oliver Taza. Marinho is an incredible physical competitor but excels mostly inside of the no-gi arena, and it's possible that Jonnatas may have too many tools for him to overcome.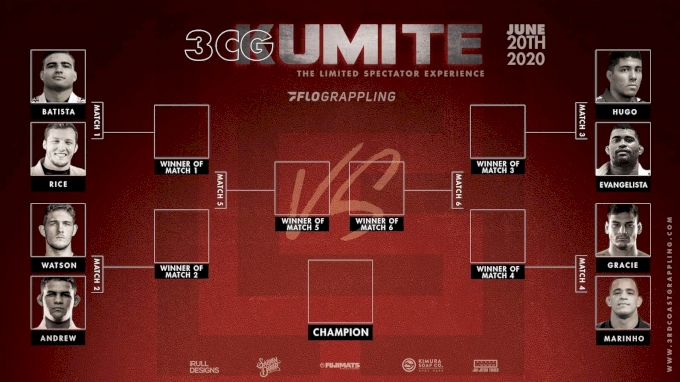 Should Gracie get by his first challenge, he'll meet one of two potential ultra-heavyweight kingpins, Riccardo Evangelista or Victor Hugo.
Those are two GIGANTIC athletes and will be a real problem for Jonnatas, but if he manages to pull off the upset, he will have a shot at $10K in the final.