Unlock this article, live events, and more with a subscription!
Get Started
Already a subscriber? Log In
Who's the best lightweight female black belt in Brazil? A catchweight superfight could give us an answer when Bianca Basilio faces Ana Rodrigues at BJJ Stars.
BJJ Stars is set to be Brazil's biggest grappling event of 2020, and FloGrappling members in the USA, Canada, and Mexico can watch it live on July 25 (or on-demand after the event).
*Only for members based in USA, Canada, & Mexico
Basilio is one of the best-known and most established female black belts in Brazil. An ADCC champion, she's made her career claiming titles at feather and lightweight. A black belt since the 2017 season, she's a savage submission artist with an entertaining style that comprises equal parts technique and athleticism.
Ana Rodrigues is one of the new wave of female black belts on the scene. Much like Basilio, she enjoyed a fruitful career in the colored belt ranks and was a world champion at blue through brown belt.
This match gives us an opportunity to see how Rodrigues fares against a bigger, more experienced opponent, and how Basilio handles a fresh-faced technician with a tricky guard game.
Bianca Basilio
Breaking onto the black belt scene in 2017, 24-year-old Bianca Basilio of Almeida Jiu-Jitsu is well-known on the world scene. As a black belt she is a two-time UAEJJF Abu Dhabi World Pro champion (2018/19), a two-time Pan champion (2017/18), and a Brazilian National champion (2019). Plus, she's one of a distinguished few women to hold the title of ADCC champion after she won gold in 2019.
Bianca Basilio Has Got The Most Savage Footlock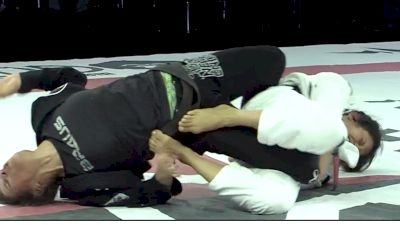 Unlock this video, live events, and more with a subscription!
Get Started
Already a subscriber? Log In
Click for details on how Basilio hits the straight ankle lock
With a childhood background in capoeira, Basilio combines athleticism and sharp technique with a high-energy style of combat that puts her opponents on the back foot.
Her number one weapon is her deadly straight ankle lock. Her opponents often yell to submit, with no time to tap out, and they are regularly carried off the mat in tears such is the force of her painful attack.
Ana Rodrigues
A guardeira, or guard player, Rodrigues is the most senior female athlete on the Alliance Dream Art Project team. Since getting promoted to black belt in September 2019, she has claimed major titles such as the IBJJF European Championships where she defeated 2017 IBJJF World champ Talita Alencar. She also picked up gold medals at the AJP Grand Slam events in LA and Rio de Janeiro.
Ana Rodrigues Trains For Her BJJ Stars Match vs Bianca Basilio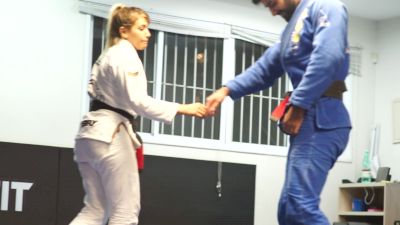 Unlock this video, live events, and more with a subscription!
Get Started
Already a subscriber? Log In
At 21 years of age, Rodrigues has already claimed wins over major names. She has twice beaten Amal Amjahid of Belgium, outpointed 2019 IBJJF World champ Mayssa Bastos and even holds a win against Basilio.
Basilio and Rodrigues faced off once before, at the AJP Tour Queen of Mats in November of 2019. Rodrigues won the six-minute match via decision, although nothing of note happened in the contest.
What can we expect from Bianca Basilio vs Ana Rodrigues?
Their last match didn't give us much to go on, other than to inform us that Rodrigues was comfortable hanging out in Basilio's closed guard for extended periods. If we see Rodrigues play from bottom and extend her legs for the berimbolo, Basilio could scoop up a free leg for an ankle lock.
Rodrigues has shown that she is more conservative than the submission-hungry Basilio when it comes to strategy, preferring to play a tighter game to avoid conceding points and staying alert for scoring opportunities. We could see Rodrigues play it safe and squeeze out a win.
Bianca Basilio vs Ana Rodrigues goes down on July 25 on BJJ Stars. See more matches here.
Note: BJJ Stars on FloGrappling will be available to watch in USA, Canada, and Mexico only.