Fight to Win 152
Lightweight Contenders Will Battle For Pans Momentum At Fight To Win 152
Lightweight Contenders Will Battle For Pans Momentum At Fight To Win 152
There's a lot on the line at Fight to Win 152. This weekend's edition will feature Edwin Najmi versus Michael Liera Jr, plus the return of Romulo Barral.
Sep 16, 2020
by Corey Stockton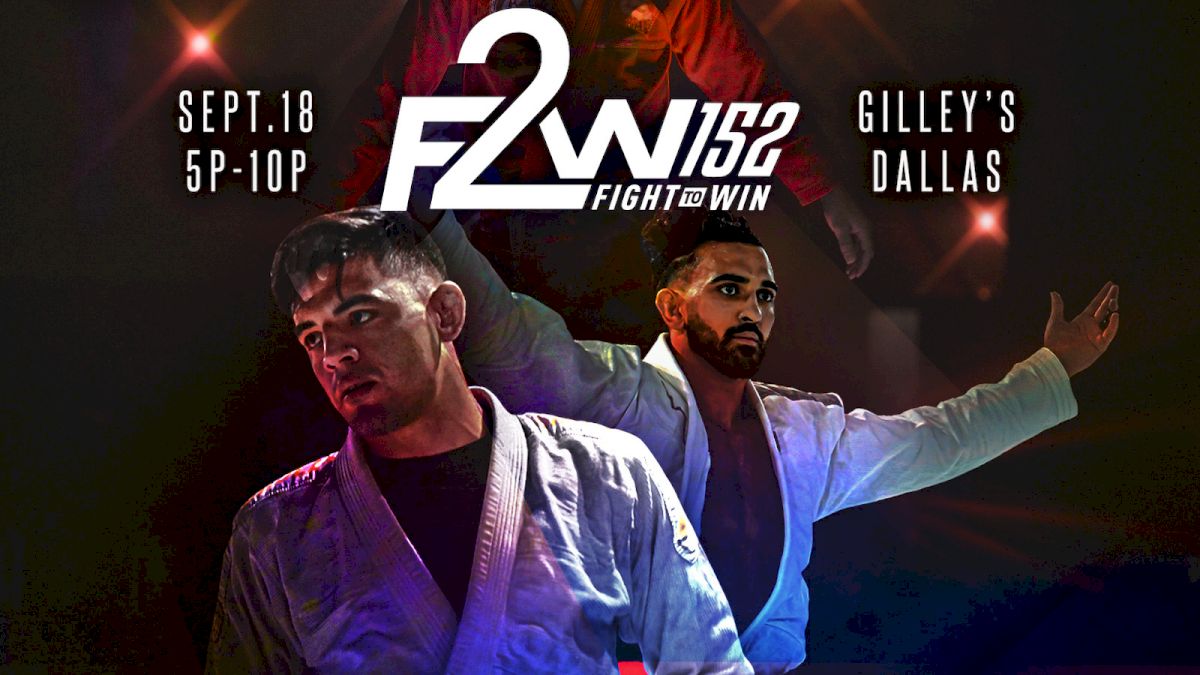 Unlock this article, live events, and more with a subscription!
Get Started
Already a subscriber? Log In
There's a lot on the line at this weekend's edition of the biggest party in grappling. Fight to Win 152 will feature four of the major contenders for the lightweight podium at Pans next month. The co-main event will be a showdown between two of the top masters division competitors for a Fight to Win title. And Romulo Barral will return with plans to correct course after a disappointing Fight to Win debut last month.
---
Main Event: Edwin Najmi vs Michael Liera Jr
These two lightweight firecrackers have had several encounters in their careers even before reaching black belt. But this will be their first run-in since 2016, the year Najmi defeated Liera at Pans and Worlds, by an advantage each time. This could be Liera's opportunity to get his first black belt win over Najmi, and it couldn't come at a more appropriate time.
Najmi and Liera are both registered for the wild lightweight division at Pans in October, and this matchup could give the victor some much-needed momentum heading into the stacked bracket.
But Liera may be a step behind in terms of preparedness. Liera hasn't competed since Fight To Win 137 in March, when he defeated Marcio Andre by decision.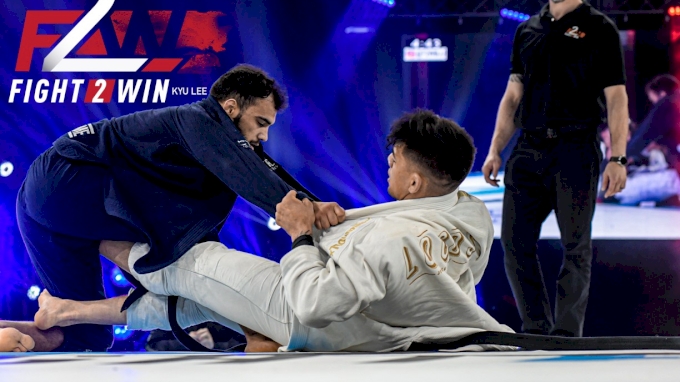 Najmi, on the other hand, has been a recurring presence on the Fight To Win stage, competing in three events since May and earning submission victories over Benson Henderson and Osvaldo "Queixinho" Moizinho.
The No. 5-ranked lightweight, Najmi won Pans after defeating Liera in 2016, submitting each of his opponents other than Liera. He has an offense-heavy game with a high submission rate and a Darce choke with which he's dangerous from everywhere.
Liera, currently ranked No. 8 at middleweight, holds his own Pans title from 2018. He, too, is a submission hunter with a style built for the Fight To Win ruleset. He has earned victories in each of his last four Fight To Win appearances, with three of those wins coming by submission.
If these athletes maintain their trademark styles, this match should be a torrent of offense throughout.
Watch: Michael Liera Jr vs Edwin Najmi IBJJF 2016 Worlds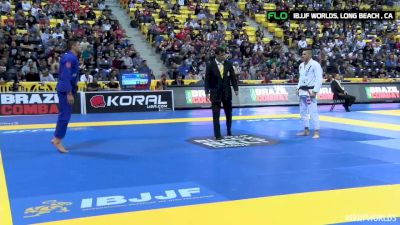 Unlock this video, live events, and more with a subscription!
Get Started
Already a subscriber? Log In
---
Co-Main Event: Rafael "Formiga" Barbosa vs Alex Martins
Formiga is a monster in the masters divisions. The Double Five Jiu-Jitsu co-founder has won four Masters 1 World Championships, and took double-gold in the Masters 2 division at Masters Worlds last year. He'll be putting his title on the line against Alex Martins, who has earned his own Masters 2 World Championship.
Don't let the division fool you; both competitors know how to turn up the pace and can find the smallest gap in their opponent's defense.
Watch: Formiga Runs Through Opponents And Takes Home Double Gold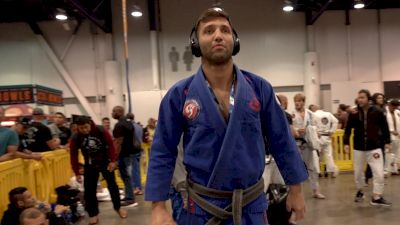 Unlock this video, live events, and more with a subscription!
Get Started
Already a subscriber? Log In
---
Feature Match: Romulo Barral vs Gabriel Almedia
Make no mistake: Romulo Barral did not consider his Fight to Win debut a winning performance. Although he beat Tanner Rice in the main event at Fight to Win 150, the match left much to be desired as neither athlete was able to generate substantial offense.
When he's on, Barral is a wizard of pressure-oriented jiu-jitsu deserving of the legendary status he has achieved. His collection of accolades includes five gi World Championship titles, a No-Gi Worlds title, and an ADCC gold. He is a self-proclaimed perfectionist, and with a recent blemish on his record, he'll be looking to redeem himself against Gabriel Almeida.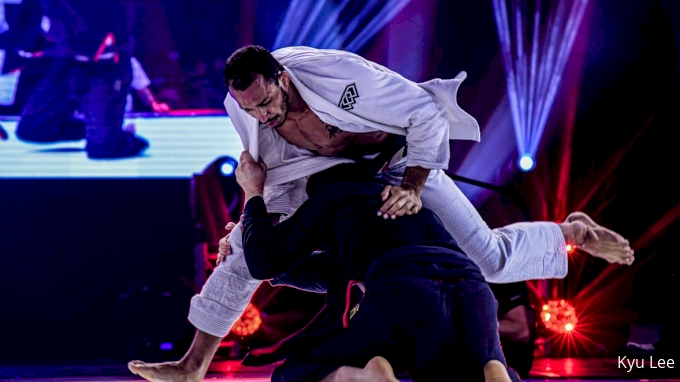 Gabriel Almeida has spent most of 2020 testing himself against top-ranked talent. He has back-to-back wins over Barral's Gracie Barra Northridge teammate Fellipe Trovo, and has been otherwise hot and cold for the rest of the year. Almeida does not shy away from a battle, and while that sometimes gets him in submission trouble, it also makes his matches exciting to watch. And he'll have reason to bring the action to Barral in this match. A victory over Barral, one of the greatest medium heavyweights of all time, could go a long way in setting Almeida apart from the pack, and bolstering his confidence before Pans.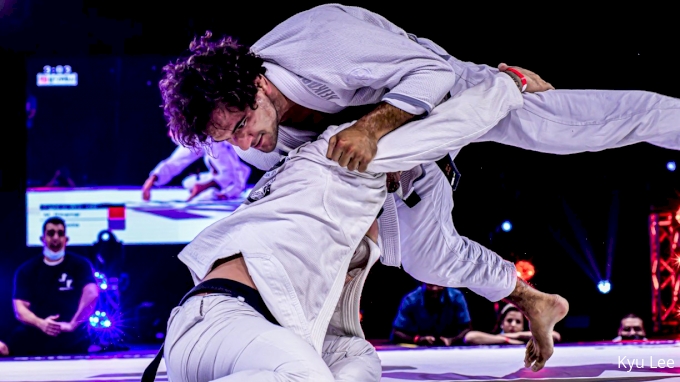 ---
Feature Match: Johnatha Alves vs Johnny Tama
Alves will also want to get some momentum behind him before Pans, and he'll have a double-header this weekend to get loose. Following his Fight to Win match on Friday, he is scheduled to compete in the IBJJF Austin Open on Saturday. Both events will give him some insight into potential Pans matchups, as Tama is also registered for the lightweight bracket at Pans.
Alves had a sensational run at brown belt in 2019 but has not yet truly broken out at black belt, in part due to the shortened IBJJF season. True to the AOJ brand, he's a berimbolo artist with exceptional skill at taking and finishing from his opponent's back.
Watch: Match Rewind: Johnatha Alves Vs Shane Hill-Taylor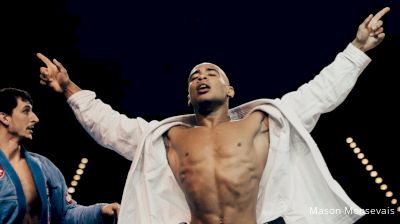 Unlock this video, live events, and more with a subscription!
Get Started
Already a subscriber? Log In
That could be a problem for Tama, who had not worn a gi in competition in 2020 until his match last weekend, a loss to Queixinho. But Alves's style could also work to Tama's favor. Tama has a fierce Estima lock, and often uses it to punish opponents in De La Riva guard and berimbolo positions. Tama needs a victory to get back on the right track. He's lost seven of his eight matches in 2020. Don't expect him to go down without a fight.