Unlock this article, live events, and more with a subscription!
Get Started
Already a subscriber? Log In
The latest edition of Pans was full of upsets. The black belt roster was packed with rookies looking to make their marks on their new divisions, and veterans hoping to edge themselves into the top of the pack. While many relatively unknown names made waves, a few contenders stole the show.
---
Joshua Cisneros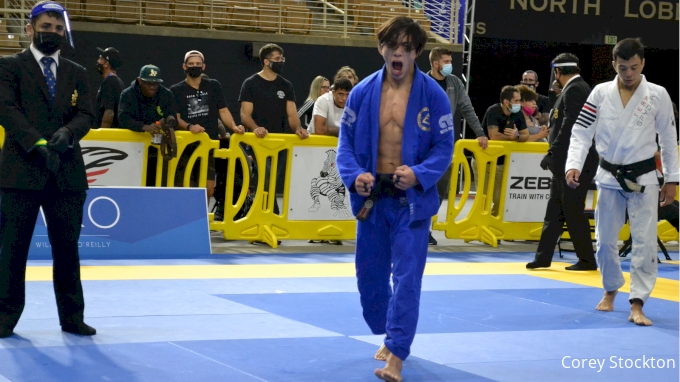 Joshua Cisneros after beating Paulo Miyao
Cisneros looked like a veteran at Pans despite having received his black belt only two months ago. It's not only that he beat Paulo Miyao, although that is his shining accomplishment of the tournament. He ran up the score on Joao Figueredo; he put Elijah Tagalog to sleep with a savage collar choke; he demonstrated composure in his final match against Pedro Dias; and, yes, he beat Miyao in a game of strategy. For that, he's now the no. 2-ranked light featherweight. Cisneros still has to prove he can stay at the top of this division. But now he's on everyone's radar.
---
Rafaela Guedes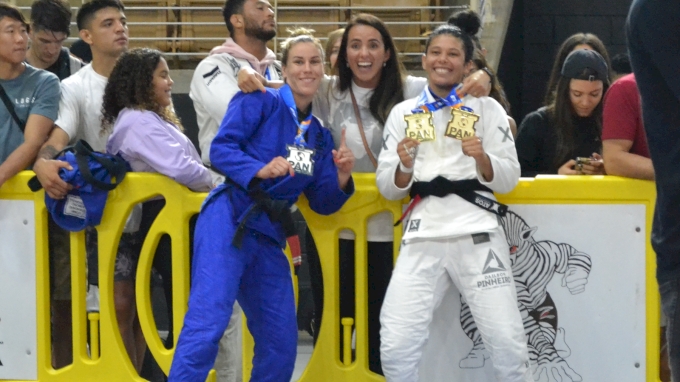 Luiza Monteiro and Rafaela Guedes with coach Angelica Galvao
Talk about a black belt debut! Rafaela Guedes earned the strap just two weeks prior to Pans, and she put up a double-gold performance. She closed out the open weight division with her Atos teammate, Luiza Monteiro. And she collected three wins to get to the top of the podium twice. It's about time she wore a black belt. She won Worlds at brown belt in 2019 and took second at No-Gi Worlds the same year. She may have some work to do to squeeze in the middleweight rankings dominated by Ana Carolina Vieira, but with an initial performance like this, Guedes is on the rise.
---
Thiago Macedo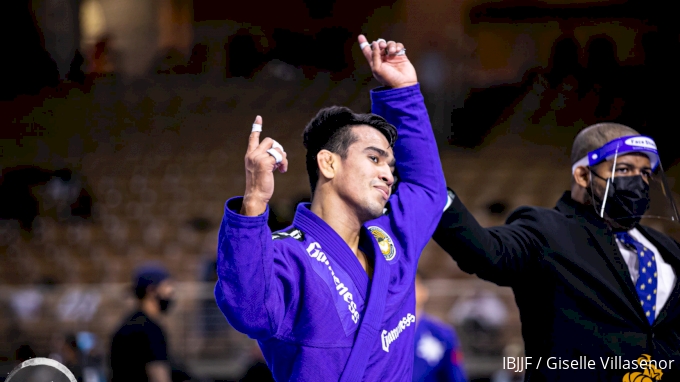 Thiago Macedo
Unlike Cisneros and Guedes, Macedo has spent years competing among black belts. He was somewhere near the middle of the pack, but something must have clicked at Pans. It wasn't an easy climb to the top of the featherweight podium. He had to beat three-time Pan Champion Gianni Grippo, hype-heavy Samuel Nagai, and reigning Pan and World Champ Matheus Gabriel to get there. With an unfavorable seed in a large division, Macedo had five total matches at Pans. He scored two submissions in his first two matches, and did not concede a single point in the entire tournament. He was unranked going into the weekend. For his efforts, he's now the no. 1-ranked featherweight.
---
Tainan Dalpra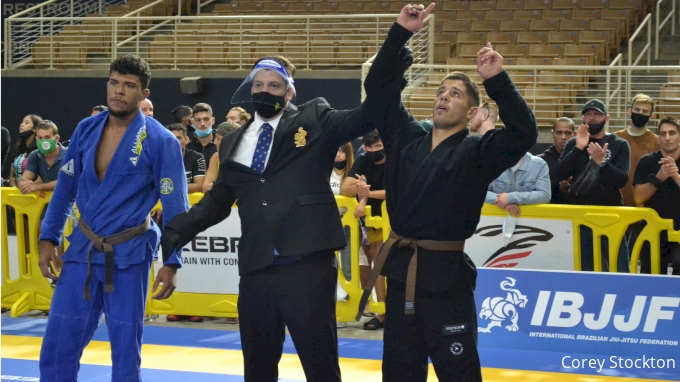 Is there any question that Tainan Dalpra will disrupt things in the middleweight division during his first year at black belt? He's just in time, too. That division is in flux with Tommy Langaker and Ronaldo Junior jockeying for the top spot. Dalpra had a total of six minutes and 20 seconds of mat time in three matches, finishing each of his opponents. It's what we've come to expect from Dalpra. Brown belts will be relieved that he's graduated, but they'll have someone else to worry about.
---
Andy Murasaki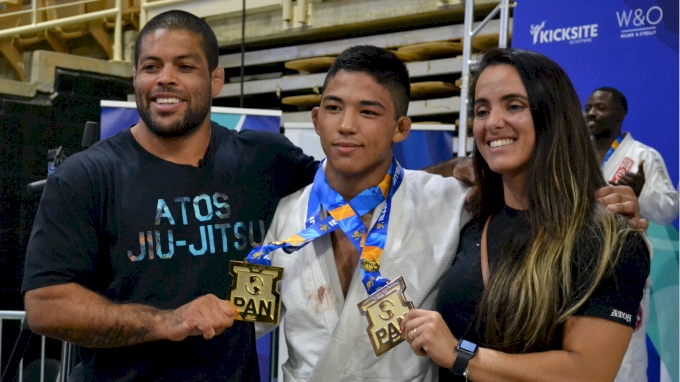 With Dalpra's promotion to black belt, Murasaki became the de facto no. 1-ranked pound-for-pound brown belt. But his performance at Pans may have put him there, nonetheless. He submitted each of his four opponents in the lightweight bracket without giving up a point on his way to gold. Then, he entered the open weight division, where he was the smallest man in the bracket. There, he earned two more submissions: one against a middleweight, Austin Oranday, and the other against a super heavyweight Renan Cruz. The only person to survive Murasaki was also the only person to score on him. Pans super heavyweight champ Mason Fowler earned two points and lasted the whole round against Murasaki, but Murasaki still dominated, racking up 12 points and the win for his second gold of the day. His mix of dynamic movement and pressure passing and his crafty guard play will make him the man to beat at brown belt. He may have had the best performance at Pans.
---
Honorable Mentions
Samuel Nagai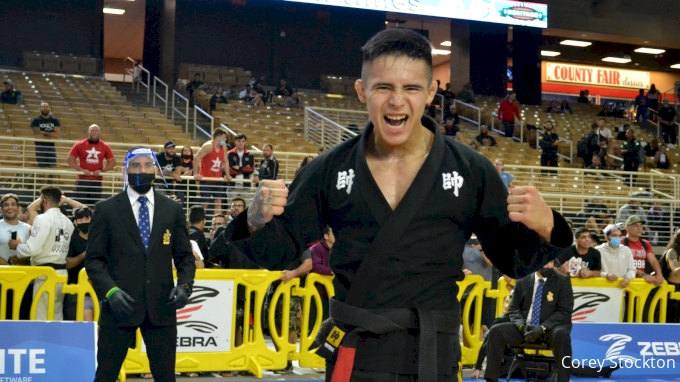 Samuel Nagai piqued interests last month with a Fight to Win victory over Gianni Grippo. But it was far from a definitive win. Nagai's 17-4 victory over 2020 European champion Isaac Doederlein legitimized the hype. Before beating Doderlein, Nagai earned a quick submission over Emilio Hernandez, and he only fell to the eventual featherweight winner, Macedo. Like Macedo, Nagai went from unranked to the top of the charts; he's now the no. 3-ranked featherweight.
Jackson Nagai
Perhaps the lesser-known Nagai before Pans, Jackson is also a newly-promoted black belt with a breakout performance at Pans. He collected three submission wins over the weekend on his way to second place in the middleweight division. In the final, he held Ronaldo Junior to six points, something as a consolation prize, as Ronaldo has a knack for running up the score, even against veterans. For his performance, Jackson, previously unranked, has moved to the no. 5 spot at middleweight.
Giancarlo Bodoni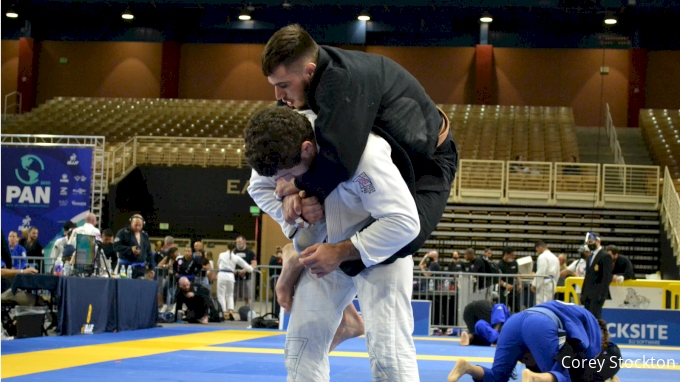 Giancarlo Bodoni put on a show in the heavyweight division at Pans. Last year at Worlds, he was runner-up behind Ronaldo Junior. This outing was the performance he needed to make his claim for the top of the pack. He submitted three of his four opponents in the division to earn Pans gold, then entered the open weight division where he racked up two more submission victories before falling to Mason Fowler. In most matches, he appeared utterly dominant.