Unlock this article, live events, and more with a subscription!
Get Started
Already a subscriber? Log In
Grappling fans are often cursed with short memories. We are always studying the trending techniques and keeping our eyes on the rising stars. It's easy to overlook the most talented competitors of previous generations.
But let's not forget just how dominant, how exciting Rodolfo Vieira was a few years ago.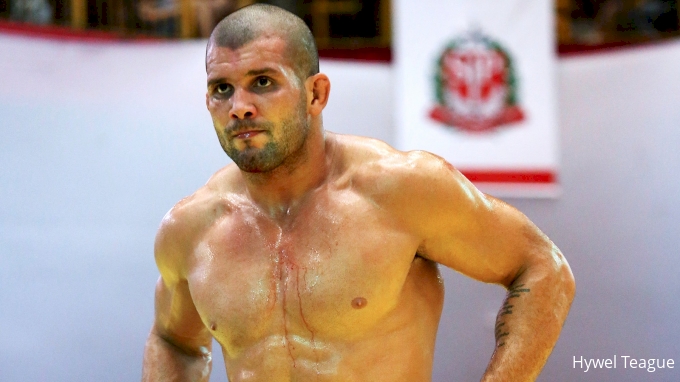 At only 31 years old, Rodolfo Vieira has achieved legendary status in competitive jiu-jitsu.
From the moment he earned his black belt in 2009, until the moment he won his ADCC title in 2015, Rodolfo Vieira was nearly unstoppable.
He belongs on a list of the most accomplished competitors of all time, among those like Xande Ribeiro, Marcus "Buchecha" Almeida, Roger Gracie and Andre Galvao.
Rodolfo's achievements include:
Five-time IBJJF World Champion
ADCC 99 kg Champion
Seven-time UAEJJF World Pro Champion
Two-time Copa Podio Grand Prix Winner
He achieved these feats in a remarkably short span of time. He won his first World Pro title as a brown belt in 2009, defeating Braulio Estima in the semifinal, for which he was aptly nicknamed "The Black Belt Hunter."
He won Worlds in four of the next five years, collecting victories over A-list competitors such as Xande Ribeiro, Leo Nogueira, Bernardo Faria, Rafael Lovato Jr, Andre Galvao and Marcus "Buchecha" Almeida.
Watch: Rodolfo Vieira vs Andre Galvao Abu Dhabi World Pro 2014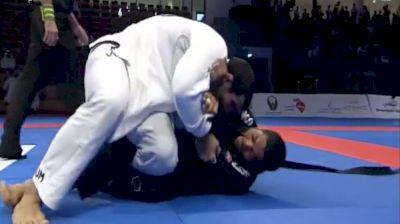 Create a free account to unlock this video!
Get Started
Already a subscriber? Log In
---
In ten years as a black belt, Rodolfo has kept a 97-11 record, with an astonishing 63 submission victories and only one submission loss.
Rodolfo was in the height of his competitive success between 2012 and 2014, when he maintained a record of 58-5 on all of jiu-jitsu's largest stages. During that period, each of his five losses came to Buchecha.
Rodolfo and Buchecha had a storied rivalry in those years. In 2011, Rodolfo submitted Buchecha in the absolute semifinal at Worlds on his way to a double-gold performance. Each of their next five encounters were in open-weight finals matches at Worlds or the World Pro; Buchecha won every time.
Buchecha has had the highest praise for Rodolfo in the years since, and has said that Rodolfo has some of the fiercest pressure Buchecha has ever experienced.
Watch: Buchecha Describes Rodolfo Veira's Pressure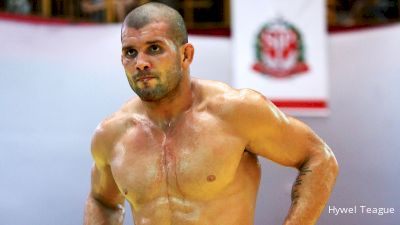 Unlock this video, live events, and more with a subscription!
Get Started
Already a subscriber? Log In
---
Rodolfo is an icon of the traditional pressure game. Most of his submission victories have been armbars and rear chokes. He's a grinding, heavy passer with a fearsome takedown game, only further honed by his MMA experience on the sport's biggest stage.
He's one of the most successful BJJ competitors in recent years to make the transition to MMA. He's currently signed with the UFC, where he's had two fights which each ended in submission victory. Prior to that, he went 5-0 in smaller promotions, with four submission victories and a TKO stoppage. Three of his six total submission victories were rear naked chokes; the other three were arm triangles.
He has earned the top spot on our jiu-jitsu in MMA rankings, above established competitors such as Ronaldo "Jacare" Souza and Fabricio Werdum.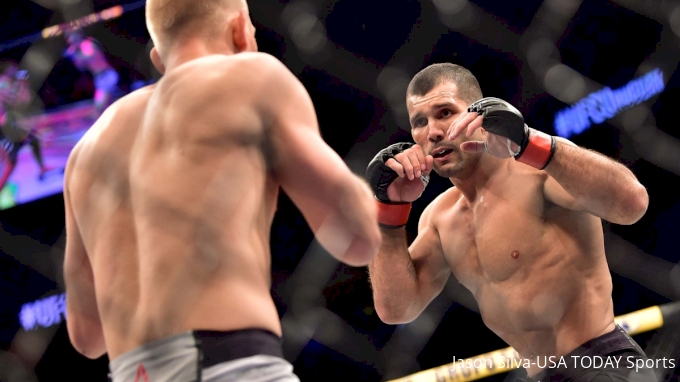 Rodolfo took a three-year hiatus from competition after earning his ADCC title to focus on his MMA career, but he returned to competition in one event in each of the last two years. Last year, he appeared at the Spyder Invitational Championships in Korea.
There, He finished Anderson Munis with an arm triangle in the opening round before running into Kaynan Duarte, who beat Rodolfo on points.
Rodolfo is primed for a rematch against Kaynan at the next Who's Number One on December 11. This no-gi matchup is scheduled for 15-minutes in a submission-only format.
While both men have been recognized primarily for their talents in the gi, both are ADCC veterans and champions. Rodolfo won the 99 kg division in 2015, earning two submissions on his path to gold, while Kaynan won the over 99 kg division last year.
Rodolfo is a legend and an MMA veteran, but this matchup has more firepower than a simple "young gun vs legend," or "jiu-jitsu player vs MMA star" match. Rodolfo's one of the most talented competitors to grace the mat, and he's still in his prime. You won't want to miss his return.